New Yorkers are a hardy people, especially in the winter, when it's a chore just to walk to the bar and chat with your friends about how nice it is to pay through the nose to live in the greatest ice-encrusted metropolis in the world. If the weather doesn't get you, the cost of living might.
The median price for a home in Brooklyn at the end of 2017, $770,000, according to one of the latest market reports from Douglas Elliman, up 2.7 percent from the same period in 2016, making the fall and early winter the 21st consecutive quarter when the borough had a year-over-year price increase.
So Instead of shelling out that amount for, says, a one bedroom condo in Greenpoint, we'd understand if you had your sights set on sunnier climes, where your dollar will go farther. Take sunny San Diego, where you can get a significantly bigger bang for your buck along with a significantly higher amount of sweet, sweet vitamin D.
In June 2017, the median home price in San Diego came in at $543,500, according to the San Diego Union-Tribune. Here's an idea of what you can get in and around Ron Burgundy's old stomping grounds for a bit more, i.e. right around the Brooklyn median price of $770,000.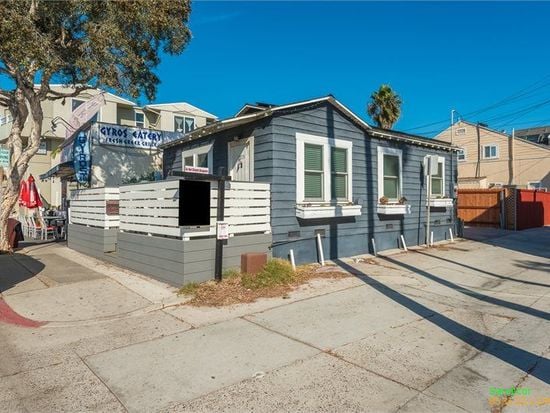 A beach-side cottage sounds nice this time of year, you bet. At 560 square feet, this one bedroom won't let you down too quickly from the feeling of being in a compact New York apartment, but you'll swap pigeons and street meat for car traffic, burritos, and above all, sand and surf. The house is on Mission Boulevard, the main drag in the San Diego neighborhood of Mission Beach, a spit of land with Mission Bay on one side, and the Pacific on the other. As a result, the house is a block from the water in either direction, and a short walk from an array of casual cafes and eateries.
The house is zoned commercial, which may contribute to the high price—it's listed for $749,000—and added income potential should you decide not to live there. The place itself is outfitted with high-end appliances in a galley kitchen that looks recently renovated, a breakfast nook, a single bedroom, and a small front deck with privacy fences. There's also a side driveway.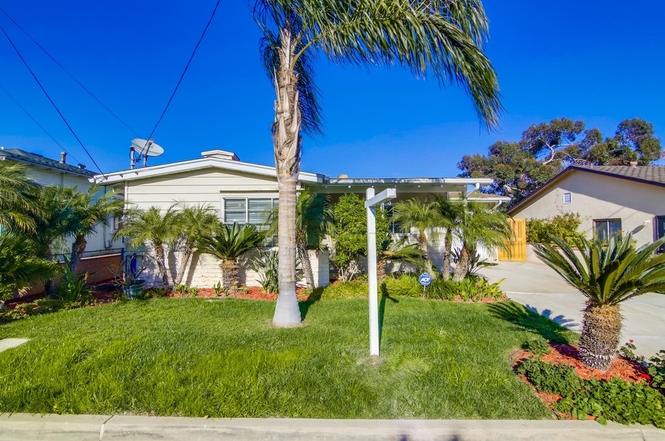 Peep the canyon views from the back window of this little ranch-style two bedroom in Loma Portal, a neighborhood that serves as a hilly entry point from mainland San Diego to the peninsula of Point Loma. At just 829 square feet, the house also presents none of the daunting challenge of filling a new place with your meager New York belongings. At the same time, the house gets lots of sun, and the backyard, patio and carpeted back sun room aren't factored into the square footage. Also, young palm trees line the front entryway. An East Village tenement this is not.
The house is about a 15-minute drive from downtown San Diego, and about the same distance to beaches, and much of the rest of San Diego proper. It's also five minutes from the airport, which we'd guess is only a perk a handful of times a year.
The owners are asking $749,900.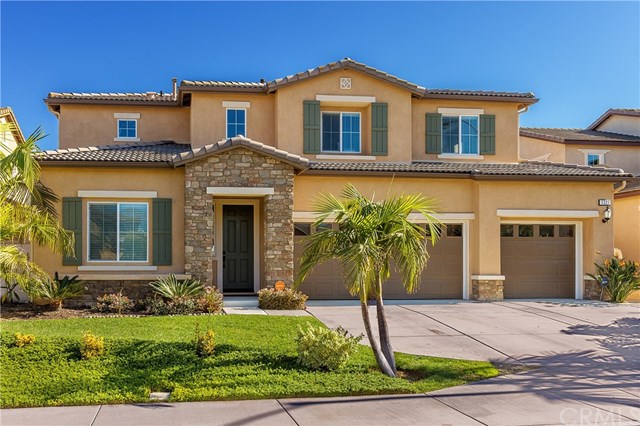 California didn't invent the suburbs, but they did soup them up. This 3,110 square foot five bedroom, three bath on a cul-de-sac may seem lavish to some, but it's fairly typical of the form. Located on the outskirts of the city of Oceanside, about an hour north of San Diego, the house is decked out with wood floors, custom cabinets, granite counters, and a stone fireplace to warm up on those dreaded 55-degree nights. There's also a balcony, a backyard with palm trees, a patio, a built-in grill, and what looks like a three-car garage. It's listed for $735,000.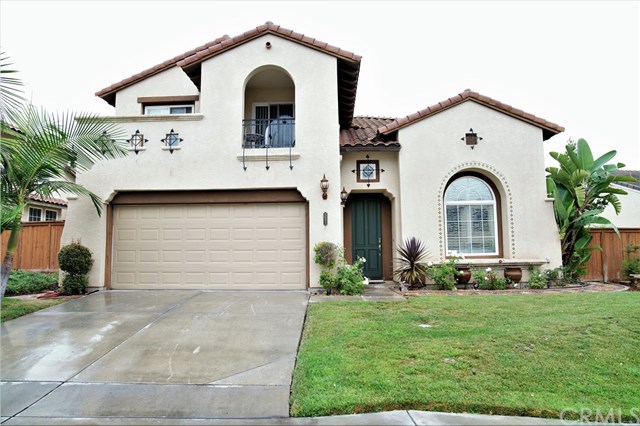 With four bedrooms and three baths on two stories, this Spanish Colonial Revival house in Chula Vista, just south of San Diego, is a more nuanced, earlier-construction take on the suburban dream. The house has a dramatic curved staircase leading up from the dining room, granite counters in the kitchen, and some neat architectural details still intact. In the backyard, there are palm trees, a built-in grill, a patio, and a pergola, for when all the sun gets to be too much. The house also has an attached two-car garage. It's listed for $729,900.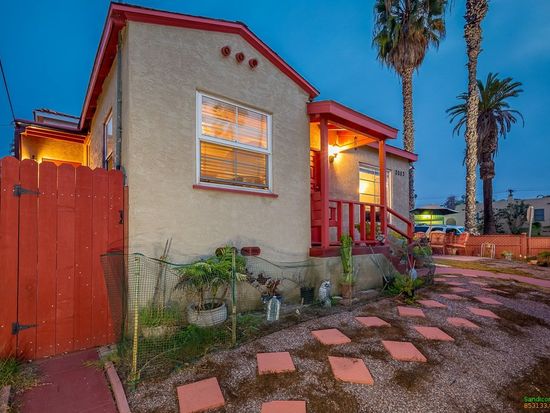 Located in Ocean Beach, home to good surfing, feral parrots, and a lingering boomer bohemian vibe, this corner cottage is quaint with two bedrooms, one and a half baths, and a wraparound front yard. There's also a side pad for parking. The interior is nothing to write home about, but the house is a 10 minute walk from the colorful main drag of Newport Avenue, and it's just a bit further to the water and the Ocean Beach Pier.
The house is listed for $737,777.
Brick Underground articles occasionally include the expertise of, or information about, advertising partners when relevant to the story. We will never promote an advertiser's product without making the relationship clear to our readers.