This two-bedroom, one-bath Windsor Terrace condo is wedged between two massive green spaces: Prospect Park is five blocks to the northeast, and Greenwood Cemetery is about the same distance to the south. Another appealing feature is that the apartment has two terraces, one at each end of the unit. Plus, the price tag seems reasonable for the neighborhood—it's listed by Halstead for $800,000 and comes with monthly charges of $335 thanks to a tax abatement that has 11 years left. (A StreetEasy search reveals that similar condos in Windsor Terrace are priced $775,000-$1.25 million.)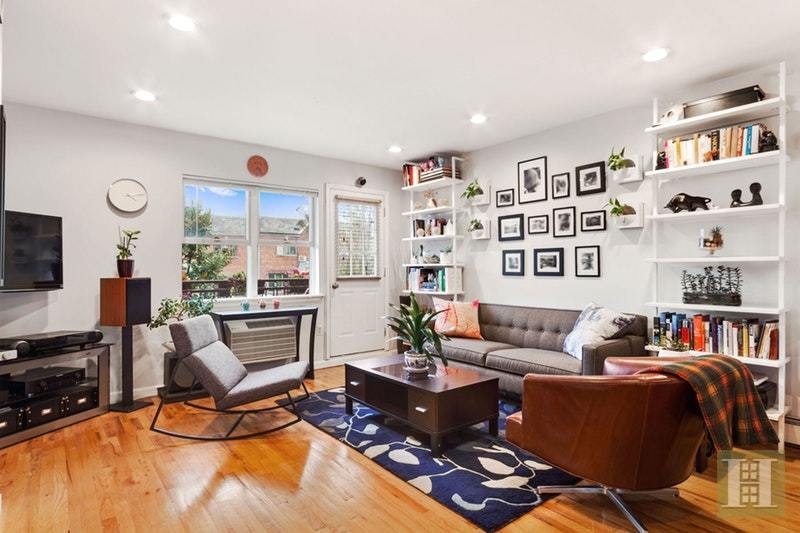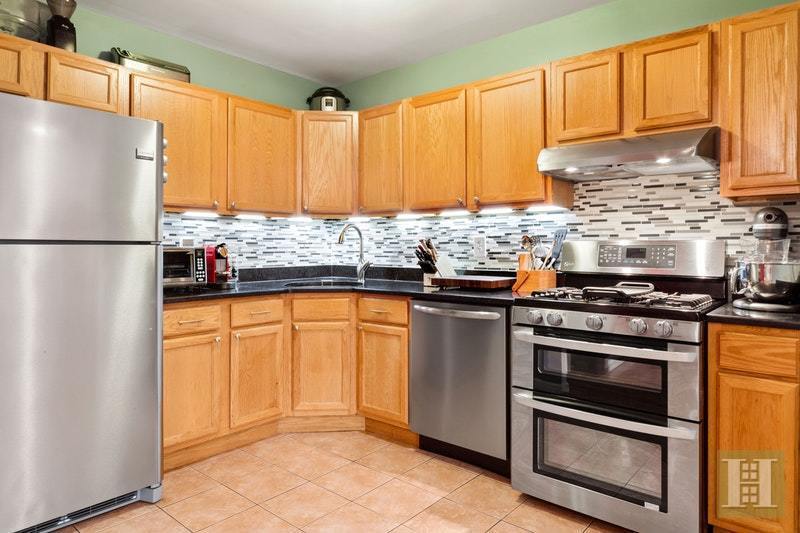 The open plan living and dining area is large enough to separate into discrete space for each (see the main image), and opens onto one of the terraces. The building was built in 1999 and the oak flooring seems to be in good shape, as do the tile floors and backsplash in the kitchen. The cabinetry looks fairly standard but plentiful, and the listing notes that the air conditioning units are new.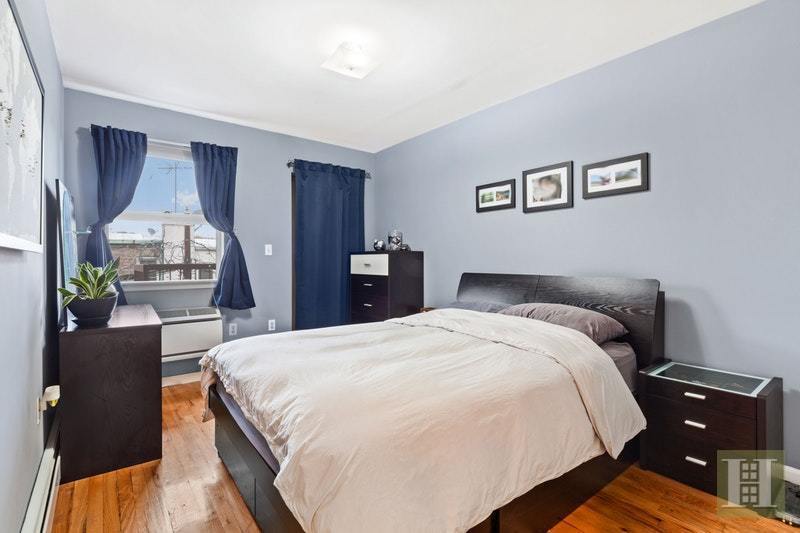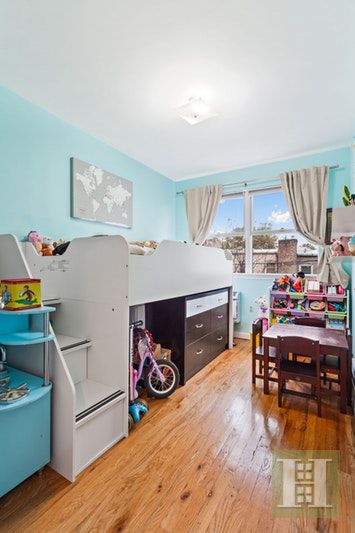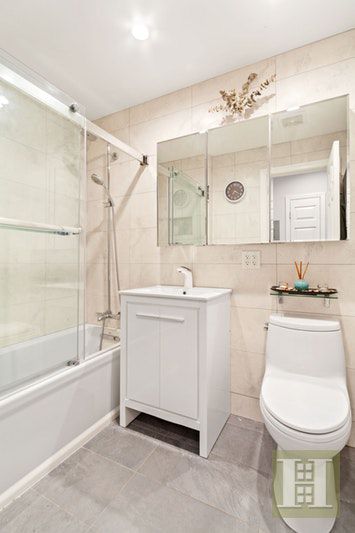 At the opposite end of the apartment are the two bedrooms, the larger of which includes two closets and access to the second terrace. The second is on the smaller side but has a sizable closet. They share the recently renovated bathroom, which may make for somewhat close quarters.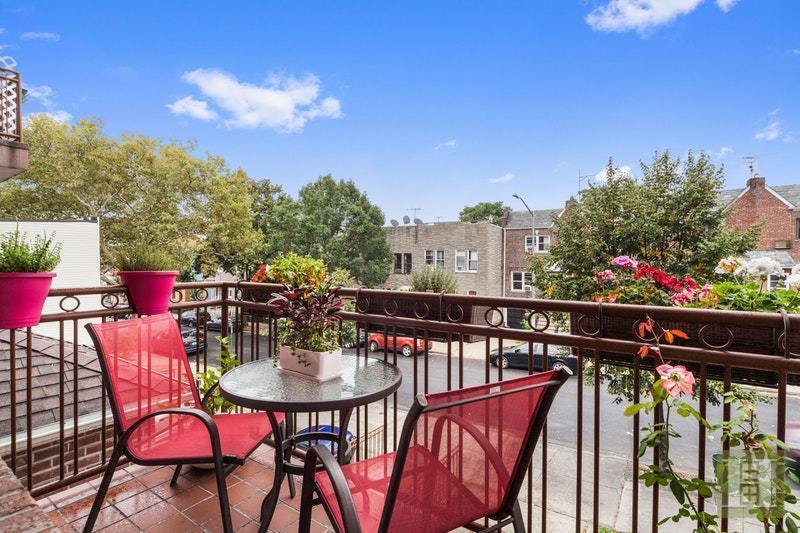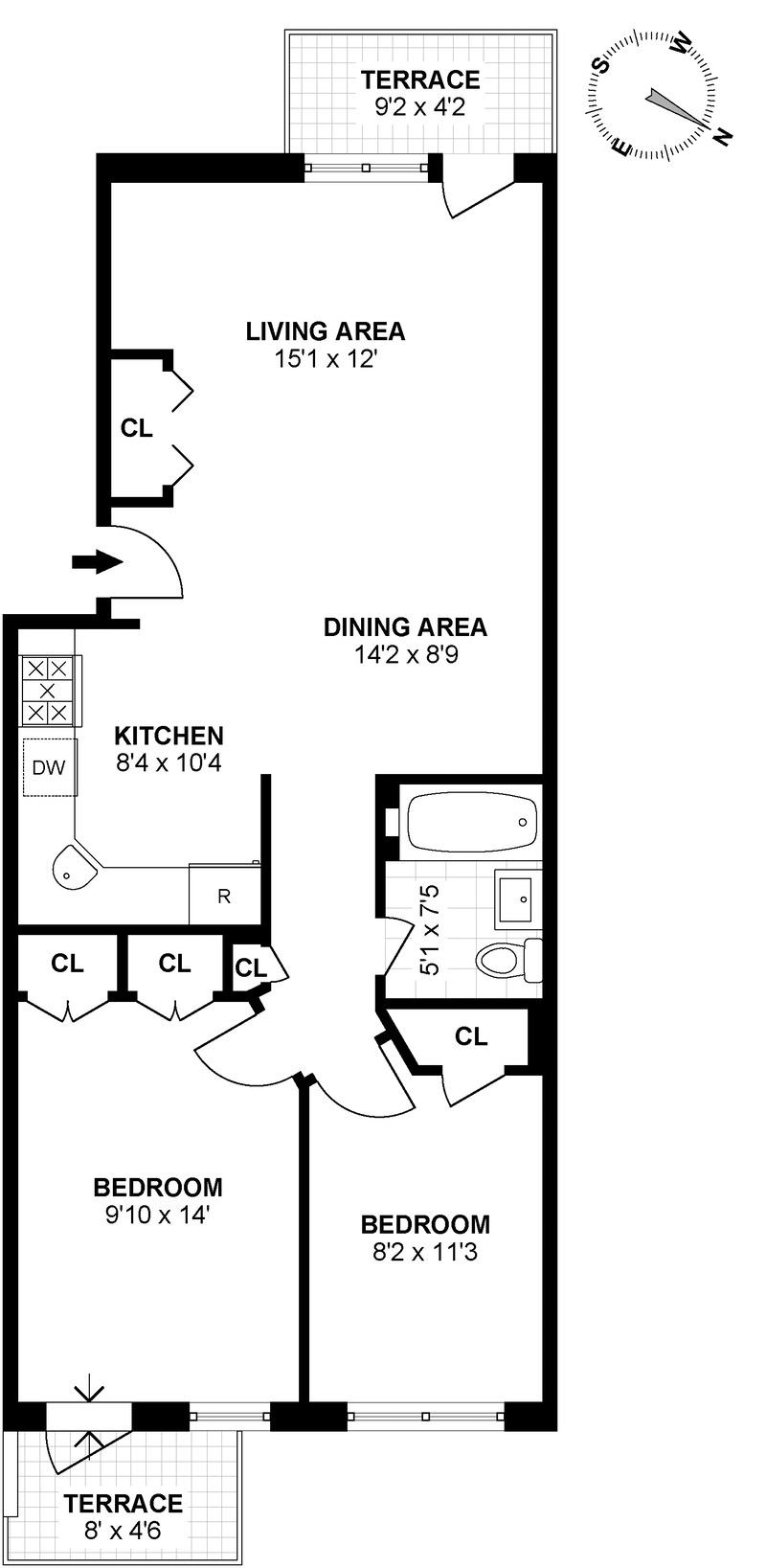 The larger of the two terraces has enough room for seating, and overlooks the residential block, which the listing notes plays host to a block party each year, so perhaps expect a neighborly vibe. The building also has laundry in the basement, and pets are permitted.