The Market
Terrible or terrific twos? 8 things to find out before buying a condo in the toddler phase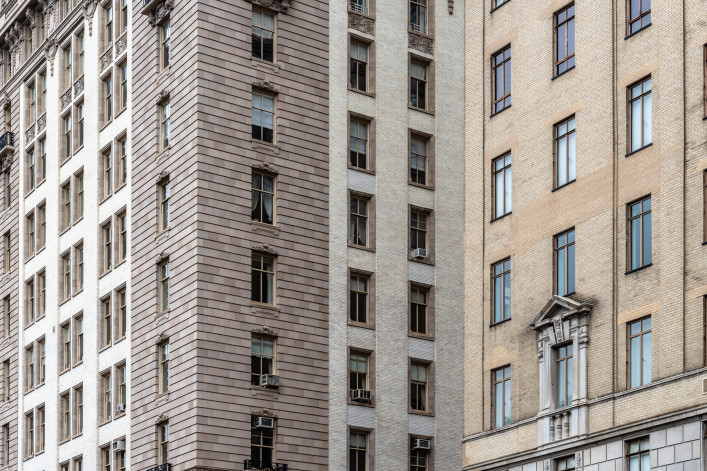 Buying a condo in a two- or three-year-old building has its own set of rules, because the toddler phase is an important (if somewhat shaky) phase of a building's maturity.
"Most offering plans call for the sponsor to be in control of the board until up to 90 percent of the units have closed. Depending on the size of the building, this can take anywhere from 6 months to 2 to 3 years," explains Stephen Kliegerman, president of Terra Development Marketing.
That means you're buying at the moment when some pretty big shifts may be ocurring.
"Often, board members choose to make some operating changes so that they can feel that they have experts working for them instead of the sponsor," says Kliegerman. "This may include the accountant, attorney, managing agent and in some cases even the building staff."
Here's what to ask when you're contemplating buying in a building that's just learning to walk on its own two legs:
1. Who's on the board?
Potential buyers should check on just who is serving on the board after the sponsor checks out, says co-op and condo attorney Dean Roberts of Norris, McLaughlin and Marcus.
He cites an experience with a Long Island City condo where the sponsor exited at the end of the third year. Everyone who was left on the board was a first-time home owner and no one knew the business of running a condo.
"It's not a question of whether there is a change but of who is taking over," he says.
2. What's the reputation of the sponsor?
The condo's offering plan must list the sponsor's previous projects. Google them all and see what comes up. Also, do a litigation search online at the State Supreme Court's website.
If the sponsor has been or is presently engaged in litigation, you need to know more. You want a sponsor with a solid reputation who is known to fulfill all their obligatations to a project even after the financial incentive is gone or significantly lessened.
3. Who is the management company and what is its reputation?
Often when a sponsor loses control of a condo board, the newly elected board changes the managing agent.
This in itself is not a negative but, if a building has more than two agents in two years, "that's a red flag," according to Roberts, the co-op and condo attorney.
Moreover, says New York City closing attorney Adam Stone of Regosin, Edwards, Stone & Feder Stone, "If the condo has not changed the managing agent since sponsor's transition of control, it is important to determine if the managing agent is truly 'independent' or if it is a related company to the sponsor."
A closely tied managing agent could result in sponsor's de facto control even after relinquishing control of the board. If that's the situation, says Stone, it's important to determine the term of the managing agent's contract to see when the board would be able to replace it.
You'll want to research the building's management company. If it's an established managing company,  you can probably relax;  if it's a fledgling company tread carefully. 
Also note that a new property manager often means higher costs, as the sponsor is interested in keeping carrying costs down, providing incentives and amenities and keeping expenses down in order to attract buyers.
It's all about the sell, explains Toni Hanson of Douglas Elliman Property Management. Once the sponsor is out of the picture, costs are almost certainly going to go up, no matter who is doing the managing. 
4. Any structural problems? 
"It sometimes seems that no one has built a building without a leak in New York City in the last 10 years," Roberts says.
Sounds extreme, but Jon Colatrella, a mechanical engineer with Howard L. Zimmerman Architects, confirms that just about "every new building has some kind of water entering into it somehow — from the roof, the facade, the windows. The areas below terraces are particularly vulnerable."  
Colatrella suggests that potential buyers do a pre-purchase walk-through with an engineer or architect: "You need someone unbiased to take a good look."
They'll know what to look for and how to spot a potential leak problem. They'll also check on the  technical information pertaining to the building -- the capacity of the electrical system, the efficiency of the heating and cooling system and whether general finishes conform to what has been promised.
Hanson described new buildings where lunch bags have been found jammed in the heating units as well as concrete in the air conditioning ducts. 
Real estate attorney Robert Braverman of Braverman Greenspun recommends looking at all amendments to the offering plan. You or your attorney should check whether there are any claims of construction defects and litigation.
Braverman says that by checking the amendments, you might find "the existence of engineering reports and a summary of findings, maybe the existence of litigation with reference to an index number that would allow the buyer to access the court filings generated in connection with the litigation."
Your attorney should also review the minutes carefully to uncover any reference to structural problems. You should alos find out if there's been a building-wide engineering survey done.
If it has, it'll include the roof, terraces (if applicable), common corridors, stairwells and lobby, building system rooms throughout the building (mechanical, electrical, plumbing, heating and fire protection systems) and usually a sampling of 10 percent of apartments, says Colatrella. 
A good broker should be aware of any potential structural problems that might cause a problem. Hanson says that it's important for the broker to have an ear to the ground when it comes to conditions in a building: "Hopefully he or she has a history with the building and/or enough relationships within the building" to know what the back story might be.
She says that the staff is also a great source --"they hear everything" and she suggests talking to current owners, too. 
5. How about all those promised amenities?
It is widely acknowledged that often the amenities promised by the sponsor are either not quite completed by the two-year mark or may need to be added to the owners' carrying charges once the sponsor leaves.
So, first be sure that the amenities you really care about -- such as the wine cellar, the swimming pool or the play room -- are all in place. If they are, ask how much they may cost to operate once the sponsor says good-bye. 
6. What do the financials look like?
Here's where there can be a problem--actually, two real problems. First, the budget proposed by the sponsor is usually too good to be true and second, the building hasn't been around long enough to have financials that can accurately predict its viability. 
"With a five-year-old building you have three or four snapshots of its financial realities. With a new building there may be only one," Roberts explains. The sponsor's budget is normally rosy, carrying charges are set low, wages and utilities are underestimated and the cost of services may be under-priced.  "At two years, you're just barely getting any real numbers." 
Braverman says not to worry if the figures are 10 percent over budget, but that anything higher may be a cause for concern.
"Maybe it was a particularly cold winter and more heating oil was needed, maybe an additional staff member was hired," says Braverman. "That's understandable. But if the common charges increase is large, potential buyers need to know the reason."
Find out the amount of any common charge increases "to see how much money it actually takes to run the building when there is an actual budget versus just the projected budget the sponsor used to sell the apartments," says Stone. "Common charges may have been artificially low for the first few years because of sponsor contributions to help lower carrying charges while sponsor was trying to sell the apartments."
In fact, says Stone, "I can think of at least two buildings off the top of my head where the sponsor contributed millions of dollars over a 3-5 year period to offset unit owners' common charges in order to draw in buyers. When that sponsor's contribution phases out and expires, there is an automatic jump in common charges for everyone in the building – coupled with increasing costs. So it is important to read the offering plan carefully, review minutes and speak with the managing agent."
7. Does the building have any special tax status?
Some new buildings are granted 421 or J-51 tax abatements that will reduce the cost of ownership for a specified length of time. 
Buyers must know what the tax benefits will be and when and if they've  been triggered. Braverman cautions that although ideally the J-51 would begin in the first year, the application often may take two to three years to process.
Find out what the tax situation of the building will be in 5 or 10 years from now, as "real estate taxes can increase anywhere from thousands of dollars a year to thousands of dollars a month once the tax benefits phase out and expire," warns Stone.
"It is important to find out the exact type of abatement and/or exemption, when it begins to phase out and what the real estate taxes would be right now if there weren't any tax benefit program in place," he says.
"Remember that determining what the unabated taxes would be right now doesn't mean that the taxes will be that amount x years from now when the abatement expires, but at least we know the starting point," says Stone. "This information can be found on the NYC Department of Finance's website and is something I research and calculate for clients."
For more information on tax abatements, see 'What to know about that property tax abatement' and 'The real (scary) numbers behind those tax abatements.'
8. What are the user provisions in the offering plan?
Sometimes a sponsor reserves the right to sell blocks of units to a vacation club.
Braverman cautions: "If I were buying a home, I'd like to see a high level of restriction on transient use — something that says you can't rent a unit for less than six months or a year."
Related posts:
Firing the managing agent retained by the sponsor is often a mistake. Except when it's not (Sponsored)
The real (scary) numbers behind those tax abatements
5 things your condo board should know before spending thousands on a building inspection (Sponsored)
How to get a sponsor to do something they'd rather not (Sponsored)
Don't think about buying a new condo until you read this
3 things you must know before buying a new condo (Sponsored)
The Haggle: A new sponsor and a big discount on a new condo
Prewar versus new: Which is better?
Best of Brick: How to analyze a rendering
Brick Underground articles occasionally include the expertise of, or information about, advertising partners when relevant to the story. We will never promote an advertiser's product without making the relationship clear to our readers.