Whether your apartment is starting to feel cramped, your kids are starting to get big, you're coming to realize that you will never be able to afford an apartment in the city, or all of the above, odds are that at some point you've considered a move to the suburbs. And you're in plenty of company. As prices in the five boroughs continue their climb to new record highs, sales in the leafier counties around the city are brisk. In the third quarter of 2017, there were 59 percent more sales in Westchester County than the county average for the last decade, and the third most sales in a quarter since 1982, according to a recent Douglas Elliman report. In that period, the average house for sale in Westchester spent just 10 days on the market. And New Yorkers make up nearly half of those moving to the county in a given year.
To the longtime city dweller, a move to Westchester can seem daunting. The prospect of learning or remembering how to drive, having to shovel snow, shopping at big box stores, giving up on late-night Thai deliveries, hearing nature sounds at night, and plenty of other suburb-specific phenomena tend to strike fear in the hearts of otherwise space-hungry New Yorkers. Aspects of the search itself can be overwhelming, too. You know what to look for in an apartment, but what about a house? And there are dozens of towns and villages, plus a handful of cities in the county. The neighborhoods of New York City you're somewhat familiar with, but where do you start when choosing to look in one bucolic town over another?
For some pointers, we turned to brokers working in Westchester, people who specialize in advising New Yorkers looking to relocate, and one city dweller for whom the move turned out to be a bridge too far.
Here's what they advised.
1. Figure out your exact budget
Price will theoretically be the one constant variable in your search, so before you begin, make sure you know what your budget is.
"Make a list of priorities, but also of what your assets are and what your budget is," says Jessica Fields, a broker at Compass and organizer of the Beyond Brooklyn workshop series for Brooklynites contemplating a move to the suburbs.
If you own an apartment or house in New York City, this process could leave you pleasantly surprised. 
"We've actually had people that we've done valuations for—it turns out they can sell their house for hundreds of thousands of dollars more than what they thought," Fields says. "It makes a big difference as to what towns you're going to look in and what tradeoffs you're going to make."
Still, she says, "As with anything in life there's going to be a tradeoff. You can't get everything."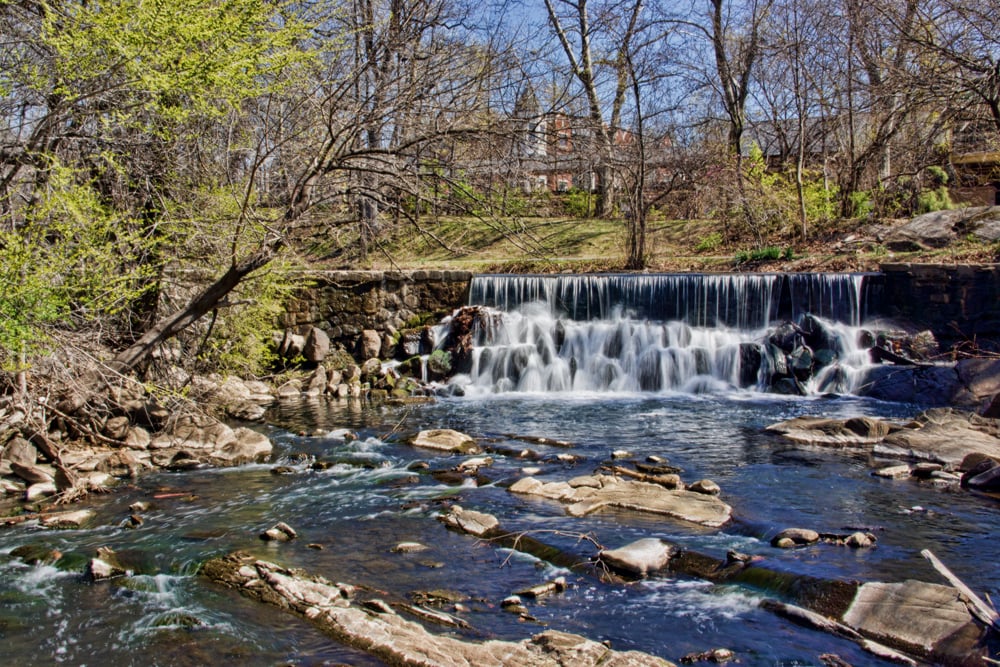 2. Don't limit yourself by town
"People go places because it's popular," says Lisa Sangster, a broker at Sotheby's International Realty.
Some Westchester towns have name recognition, and the preconceptions that come along with it. Hastings-on-Hudson and other towns near the Hudson, known as river towns, have a much-hyped reputation of being refuges for Williamsburg creative types seeking a slower pace in picturesque surroundings. Scarsdale and neighboring Long Island Sound-adjacent towns such as Rye, on the other hand, are better known for their high prices and financier residents. These characterizations aren't particularly useful in guiding one's search, according to the real estate pros we consulted. In fact, opting to look at houses in a particular town to the exclusion of others could keep you from seeing the place that's perfect for you.
3. Do figure out what's most important to you
Instead of a town-specific search, our experts recommend itemizing exactly what it is you're looking for in a house and town, and consulting with a professional to figure out where exactly that might be found.
"Have a completely objective advisor to really understand your goals and your priorities without the sales pressure," says Alison Bernstein, founder of Suburban Jungle Realty, which consults with city dwellers on their moves to the 'burbs. "Our point is having a strategy before you head out so you can understand not just based on taxes and property sizes."
More pertinent questions when looking at a town, she says, are "What do people do there? What kind of work do they do? What kind of childcare do they have? How are you going to fit into that?"
When laying a foundation for a search, Fields says that prospective suburb movers tend to focus primarily on community, schools (assuming they have kids), and commute, in that order. 
4. Remember that towns aren't monolithic
The factors mentioned above will drive your search, and could take you some places you didn't expect.
"Our towns are mighty diverse," says EJ Kelley, head of content for the brokerage Houlihan Lawrence. The company made the website northof.nyc to help would-be Westchester transplants narrow down their search to a handful of towns by divvying up the municipalities by lifestyle instead of geography, and providing some basic pricing stats for each.
"Our objective was, how do we present our communities without presenting the available properties?" Kelley says. "The neighborhood Lawrence Park in Bronxvillle—when you hear Bronxville you tend to think little houses with sidewalks. These are $2 million houses up on the hill, and you can walk to the train."
On the other hand, he says, "Even the wealthy towns have very affordable options. There are affordable parts of Rye... that you might not perceive coming from New York City."
5. You can't always get what you want
Westchester's high taxes are famous, and likely to get worse under the proposed GOP tax plan, which would limit the property tax deduction homeowners can take. The taxes vary from town to town, as do school ratings, commute times, house and yard sizes at your price point, and all the rest. 
"Somewhere there's always going to be a trade-off," Sangster says. "Between what [buyers] want and what they get."
That's why it's important to have your priorities figured out going in. 

6. Get to know your target towns (and their schools)
Real estate listing websites are helpful, as are their parenting counterparts, school ratings sites, but they can only get you so far. At some point in the process of deciding where you might spend a substantial chunk of your life, you should spend some time there. Our advisors recommended visiting towns where you're considering buying and just seeing who's around, and what they're up to. 
This, Bernstein says, will help you understand social nuances, like whether you'll be ostracized for having your nanny drop your kids off at school, or vice versa.
Similarly, everyone says they want their kids to go to good schools, but figuring out what that really means to you will help you narrow things down, and looking beyond the test scores and online ratings may help you find a place that's a good fit but not necessarily "the best."
"It's important to really hone in. In today's world there's a school for everybody," Bernstein says. "You've got to really focus in on the private schools as well, and really understand the school landscape where you are. Is it a pressure cooker? If you have a child who is 400 out of 900 what is that going to do to their college admission?... The look and feel of the school is equally as important. Seeing who's going in who's going out: are they smoking outside playing hacky sack, or are they going to a lacrosse game?"
If you have concerns about a school, Sangster recommends setting up a meeting with the principal or vice principal. 
Even when there's doubt initially, "Fifty percent of the people who do that on their own end up putting their child at least in the elementary school," Sangster says. "They say, 'I don't get what the concern was.'"
Even if schools aren't a concern, a visit to the town is a good idea, according to Nancy Strong, a broker at Douglas Elliman.
"Sometimes we'll just say, 'Go over there and have lunch. See how it feels,'" she says.
7. When thinking about the commute, remember parking
Many New Yorkers are used to walking out their front door to the nearest subway station. In Westchester, houses that are walking distance from a train station come at a premium, and many of the county's residents drive in to catch the train. As a result, towns can have years-long wait lists for a spot in the train station parking lot. This is something to look into when weighing that place "25 minutes from Grand Central" over another house further out. To find out the status of a given town's parking permits, look on the town website, or call the town government. 
Experts cited lower Westchester towns of Larchmont, Rye, and Pelham as having parking issues, as well as the river town of Dobbs Ferry. The cities of New Rochelle and White Plains, as well as North White Plains, New Rochelle, and the northern river town Croton-on-Hudson were touted as having ample parking lots.
Some towns have metered parking in addition to lots, which can serve as a stopgap measure, but which then that you drive around looking for a spot. The arrival of ride-share companies in the 'burbs offer another option for the wait-listed newcomer who needs to leave the car at home.
Also worth thinking about is the train schedule: Do express trains stop at a given stop? If you work late in the city, how close together do trains run at night? And when is the last one? Or will you get a seat if you get on during the morning rush?
Also, not every town has a train station, but there might be one a five-minute drive away in another, pricier town, so be sure to consult the map.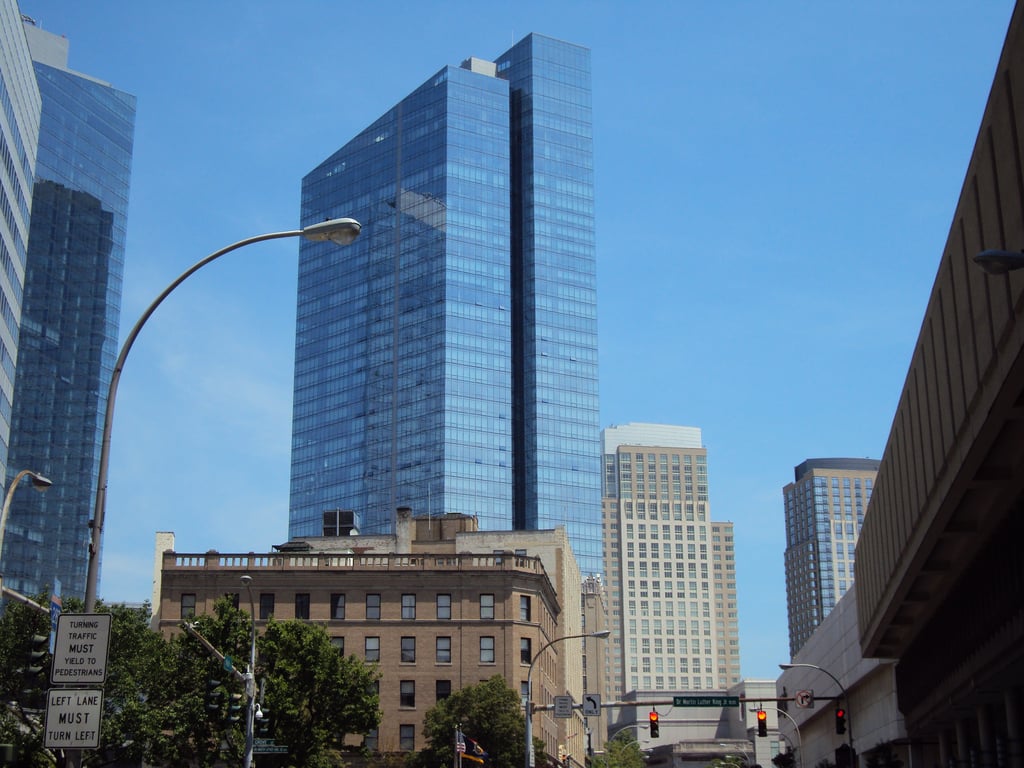 8. Not everyone is looking for a picket fence
They're in the minority, but some New Yorkers moving to Westchester aren't looking for a yard and a two-car garage—they like living in the city, and they just want an apartment they can afford. For them, there are a variety of affordable, more and less urban options near city and town centers, from just north of the Bronx to nearly an hour north, with prices varying accordingly. 
"They can be in the Ritz-Carlton in White Plains for $600,000 up to a couple million," Strong says. That's high-end condos in an actual Ritz-Carlton hotel, four blocks from the White Plains Metro-North station. "They can be in a co-op in Scarsdale for a few hundred thousand dollars," Strong continues. These tend to be older brick buildings, also walking distance from the train. Roughly in between in price are '60s-era high-rises in White Plains with doormen, parking, and outdoor pools.
In the northern Westchester town of Mt. Kisco, about an hour from Grand Central on the Metro-North, no-frills co-ops are available for under $100,000.
And in pockets across the county, luxury condo developments are springing up in forms that are vaguely familiar to anyone who's passed a construction fence draped with computer-illustrated marketing imagery in New York City anytime in the last decade. Formerly industrial waterfront sites in the river towns of Sleepy Hollow and Tarrytown, for example, have been picked for luxury development in recent years.
9. Value picks
There's no way we could run through every town in the county without boring you to tears, so instead, here are what our sources say are under-valued, overlooked, or otherwise special places that first-time home buyers might want to look.
Dalia Valdes, a broker for Sotheby's specializing in Westchester's river towns, recommends Briarcliff Manor and neighboring Pleasantville. 
"They're not far from Manhattan. Some people think they're like Chappaqua," Valdes says. But "they're part of the river towns. They extend from the Hudson a little further east into central Westchester." The area has a median sales price of about $700,000.
Jim Gricar, head of sales for Houlihan Lawrence, says that the river towns are popular with former Brooklynites, and that these two, Briarcliff Manor and Pleasantville, are not the "marquee towns" that people "instantly recognize. As a result, "there's great value to be found."
Nancy Strong calls Bedford, 15 minutes from Mt. Kisco by car, and without a train stop of its own, "under-valued right now." That, she says, is true of "most towns north of I-287... You have more value because they're a little further from the city." Gricar notes that the farmer's market in Bedford Hills continues through the winter.
"People think Bedford and they think large equestrian estates," he says. "It's also a great village by the train." The median sales price for the area is $720,000.
Lisa Sangster calls New Rochelle "a really good example of a town in lower county where your dollar stretches a lot. It's diverse and I think it gets overlooked a lot. People think of downtown New Rochelle, but then there's a whole other side of new Rochelle that's completely suburbia. People overlook it. They're developing it now but there's no one strip where everything is, but the northern part of new Rochelle is starting to establish and grow." The area isn't walkable to the train, but is starting to get businesses that will save people a trip to downtown, Sangster says. 
Further north, she pointed to Mt. Kisco and Katonah, and on the Sound, Port Chester, between Rye and Greenwich, Connecticut.
"Yes you're going to have to go to the Port Chester school system. If that doesn't meet your requirements, there are other options," she says. She adds that Port Chester has Victorian houses, new construction, and "beautiful split levels and colonials. "You're essentially in Rye Brook, right outside of Rye," she says, and there's a happening restaurant scene. The median price for the Rye-Port Chester area is $635,000.
Frank Sanchez, co-founder of the investment firm SDF Capital, which buys and resells houses, many of them in northern Westchester, recommends Yorktown.
"We get lots of first-time home buyers who are commuting to New York," he says. "It's a lot of younger families. You have a small village of Yorktown surrounded by lots of suburbs. The homes in Yorktown are built in the 1950s-1970s. You get a lot of land. A lot of the homes, you're looking at an acre plus."
The median home price for that area is $448,000. It's also 15-20 minutes from the nearest train stations, which are in turn about an hour ride into Grand Central.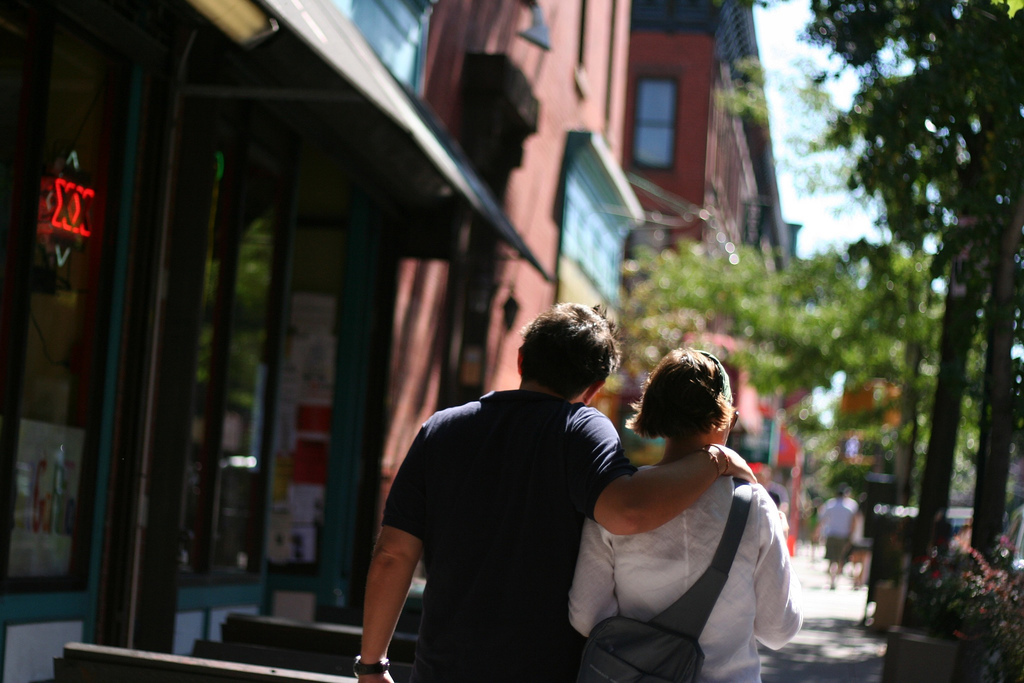 10. The suburbs aren't for everyone
The path from the city to the suburbs is well-trodden, but that doesn't mean it makes sense for everyone. One Park Slope mom we talked to, who asked that we call her Bree, recalled spending a year and a half intensively researching a move from the three bedroom she shares with her husband and two kids. The space was getting cramped, and the deal on the market-rate apartment the family lives in won't last forever, so they figured Westchester was a logical next step. They consulted with "a wonderful woman" from Suburban Jungle, and made several trips to see various towns and houses.
Throughout the process, Bree recalls, "I couldn't get a grip on what's so great about this. I felt like everyone talks about there's so much community there. There's no one on the street. There's nothing happening. It wasn't like I was excited about it at all... There's nature that's beautiful, but in general it's just sleepy town after sleepy town. It was all the same. It was almost like everyone was trying to convince themselves, to me. People were saying, 'There's all these Park Slope people.' I was saying, 'Where? I don't see them.'"
Then, on the last trip, she had a claustrophobic reaction to an old house in Dobbs Ferry that spurred a eureka moment:
"I said, 'You know what? I have an idea. Why don't we just live our lives?... Because I hate that place and I'm never going back."
Nowadays the family's rent outlook isn't any more certain, and the apartment isn't getting any bigger, but Bree is looking into design tweaks that could make the space more expansive feeling, and she has a newfound appreciation for her kids' school, her neighbors, the neighborhood's walk-ability, and New York's diversity and progressivism.
"It was so great to throw out all those piles and piles of real estate s--t and not have to worry about it," she says. "I am not this person. I have to have a plan. But I had an epiphany. My plan is no plan."
Brick Underground articles occasionally include the expertise of, or information about, advertising partners when relevant to the story. We will never promote an advertiser's product without making the relationship clear to our readers.