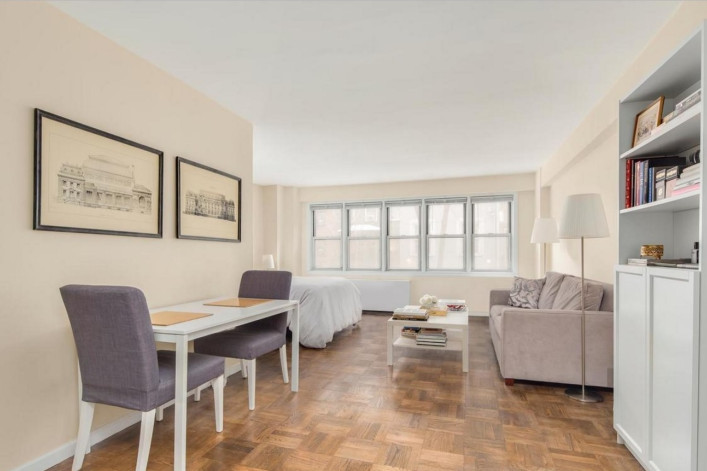 Thinking about buying an apartment with a renter already in place, but worried that it might be more trouble than it's worth? Neeta Mulgaokar of Mirador Real Estate and Steven Kopstein of TripleMint (fyi, a Brick partner) walk you through the pros and cons in this week's Buy Curious.
The proposition:
Is it a bad idea to buy an apartment that has a tenant in place? What should I know before I even think about putting in a bid on such a unit?
The reality:
Whether or not it's a good idea or a bad idea depends on a number of factors, says Mulgaokar of Mirador Real Estate. "If structured correctly, these can be fabulous purchases," she says. "I advise my clients to weigh the terms and situational factors against the costs to protect against the risks and to reflect their comfort level in the price the client offers on the apartment. Ultimately, it depends on how much the client wants the apartment with and without the tenant."
Here's what else you should know before even considering purchasing a unit with a renter in place:
What are some questions you absolutely need to ask before buying such a place?
According to Mulgaokar, you need to get as much information about the tenant as possible. Some questions she recommends asking include: When is their lease up? How long have they been there? How much are they paying? And what is their credit history like?
TripleMint's Kopstein adds that it's extremely important to learn the age of the tenant and the type of lease he or she has.
Discover off-market properties in your dream neighborhood that perfectly suit your needs and budget.  Meet and deal with sellers before their apartment hits the market.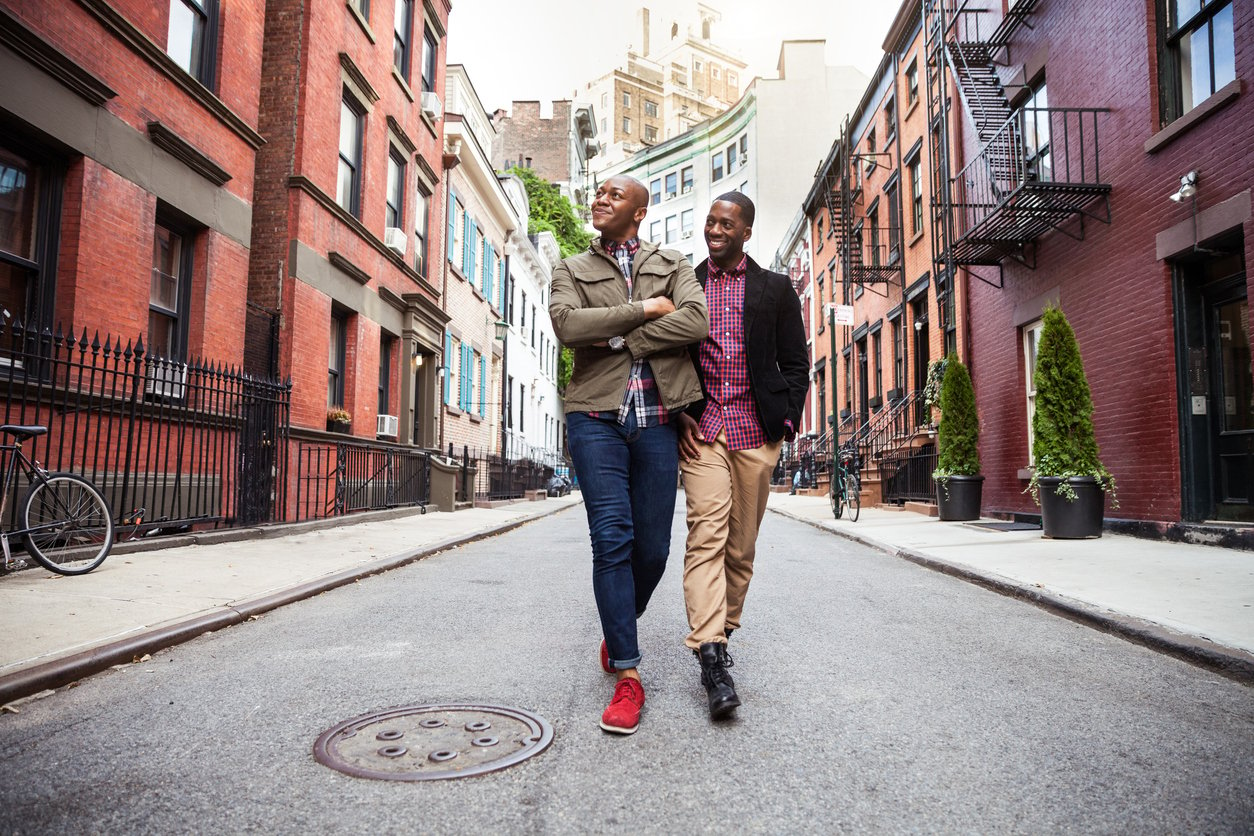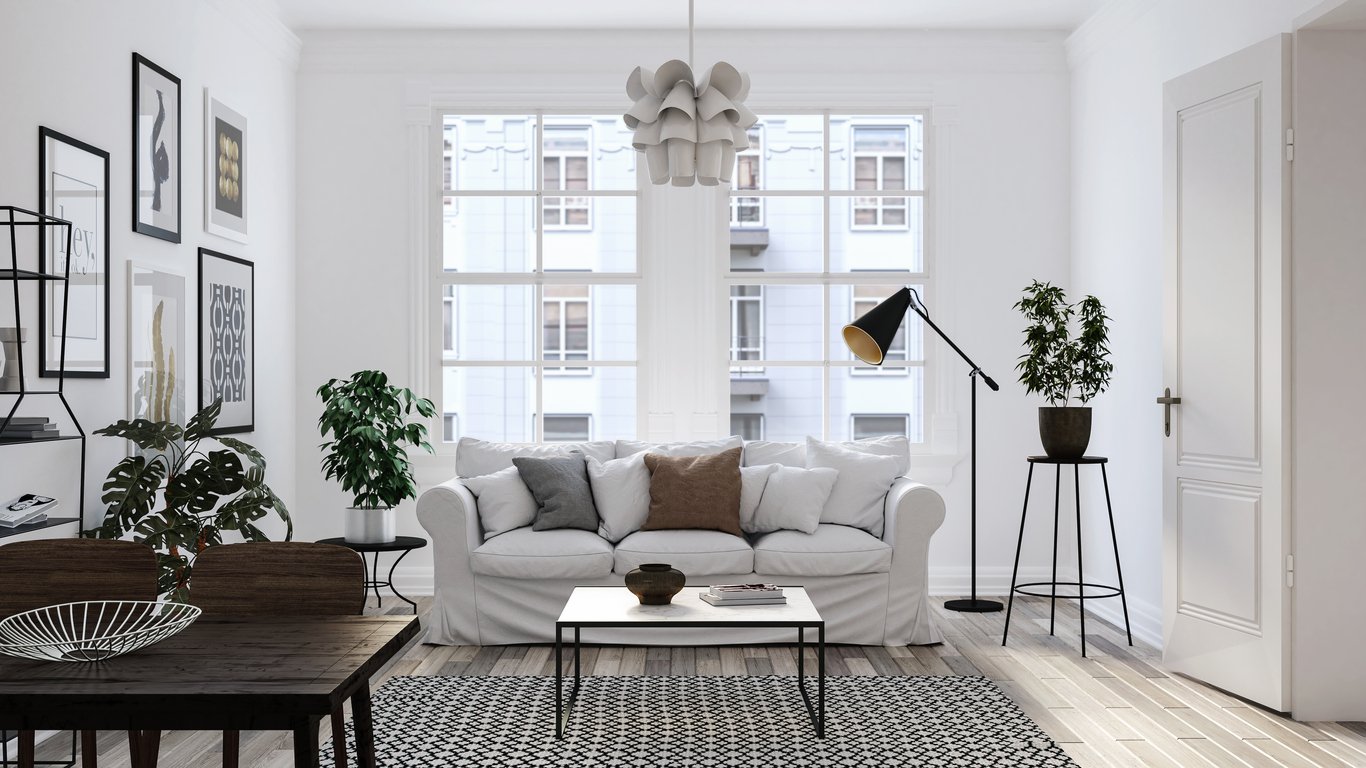 Let Triplemint's off-market team give you exclusive access to apartments in your price range and desired neighborhood that no one else has seen. More options, less competition, no bidding wars. 
"The listing always shows what kind of lease it is," he says. "Or you can ask the listing agent prior to the showing. Some are month-to-month—these are obviously the best if you're taking on a tenant as a new owner since it gives the owner the most power and options. You can keep the tenant on (most tenants want to stay on) or if you're unhappy with them, you can clear them out with proper notice—usually 30 days. Rent-stabilized and rent-controlled are basically impossible to evict so you have to wait for the tenant to pass away or move out on their own.  Since in many cases a relative can take over the lease in a rent-stabilized or rent-controlled apartment, you have children or nieces or nephews moving in, which means there will be a tenant in place practically forever." (Of course, while that sounds like it could get annoying, a long-term tenant in a rent-stabilized unit probably means a bigger discount for you off the unit's sales price. More on that later.)
There is also a senior program in NYC. This Senior Citizen Rent Increase Exemption (SCRIE, also called the NYC Rent Freeze Program) limits the number of rental increases allowed for head-of-household seniors 62 and older who live in rent-regulated units and whose household income is $50,000 or less. "If it's a SCRIE apartment, it's more attractive to buyers if the tenant is in her 90s, instead of say, in her 60s," says Kopstein.
Morbid, but true.
Should you expect a discount off the sales price if you're buying a unit with a tenant in place?
It depends. "If the tenant is not expected to leave for five more years, for example, and pays under market rate, then of course you should expect a discount. On the flipside, if the tenant is paying a premium on the market, and the lease is set to expire relatively soon, the risk is not as high and the sales price might not reflect much of a discount," says Mulgaokar. "The value of the discount depends on the amount of risk you are taking in making the purchase with the tenant in place. The higher the risk, the higher the discount."
Kopstein says that "a month-to-month lease won't have much of an impact, except perhaps for a small discount due to the possible hassle of clearing people out." He calls the price reduction in such a situation "negligible—less than half of one percent. It actually probably wouldn't even be cash off the price, but some kind of concession, instead, like a closing date the buyer prefers or a financing contingency—something like that." But if it's a long-term tenant on a program, a buyer should absolutely get a discount—"as much as 50 percent," he says.
"For typical rent-controlled and rent-stabilized apartments, the value will be significantly below what it would be for vacant or market-rate apartments," he adds. "And for SCRIE apartments, the age of the tenant matters because this type of lease only protects the senior citizen on the lease—not their kids or other relatives. So if a SCRIE tenant is 97, the discount off the regular list price will be smaller than if they are 65. Life expectancy matters."
Are there any advantages?
Other than a potentially huge discount? In fact, there are.
"If the property is an investment, a tenant in place could be fantastic," says Mulgaokar. That obviously depends on "what terms the tenant has agreed to and whether the tenant has a history of being a quality tenant," she says, explaining that "quality is objective and depends upon whether the tenant has historically paid rent on time, followed the building's rules, and/or maintains the condition of the apartment."
Furthermore, Mulgaokar says that "an investor should analyze whether these criteria are being met in addition to whether the tenant is paying market rent. If the rent is under market but the quality of the renter is high, the investor should make a cost-benefit judgement call as to what is most important in the long run."
Kopstein disagrees, saying that he believes it's "almost always better to get your own new tenant. It's easy to rent out places in New York and it's better to have your own well-vetted tenant rather than a previous landlord's leftovers… Usually you can raise the rent with new tenants since rents are generally going up all the time here."
To sum up, you might get a unit at a great price with a great tenant who pays rent on time every month. But you have to be prepared for the alternative, too. Buying an apartment with a tenant already in place is a gamble every time.
What are the potential downsides to buying this type of unit?
The biggest one is that you simply have no way of knowing what the tenant is going to do, says Mulgaokar. "[Will he] default and not pay rent as due in the future? Squat and not leave the premises upon lease expiration? Destroy the apartment? These are the major risks."
But of course, gambling sometimes pays off. "It's not a bad idea if the reward outweighs the risk that you are willing to take," she says.
Kopstein adds that a potential buyer in this situation needs to ask himself if he has the time and money necessary to evict the tenant, should it come to that. "[The renter] may feel entitled since they were there before you," he says, noting that he or she could refuse to vacate the premises—even if he or she previously agreed to. "It could be expensive to either evict them or outright buy them out. And [additional] legal challenges are also possible."
How hard/easy can it be to get rid of a tenant? Especially if the unit is changing hands?
Pretty hard, actually, say both of our experts.
"Assume the lease is binding," says Mulgaokar—no matter who actually owns the unit. "If you strike a private deal—legally—with the tenant to move sooner, put the new terms in writing," she advises. "Keep in mind that there are restrictions in the code that preclude harassment and illegal early termination [of the lease]. Tread carefully and with legal counsel if this is the route you intend to pursue." 
(In addition, it's extremely unethical to force anyone out of their home, so keep that in mind before taking any action you might regret later. Don't let the power of ownership go to your head.)
Check out these listings that already have tenants in place: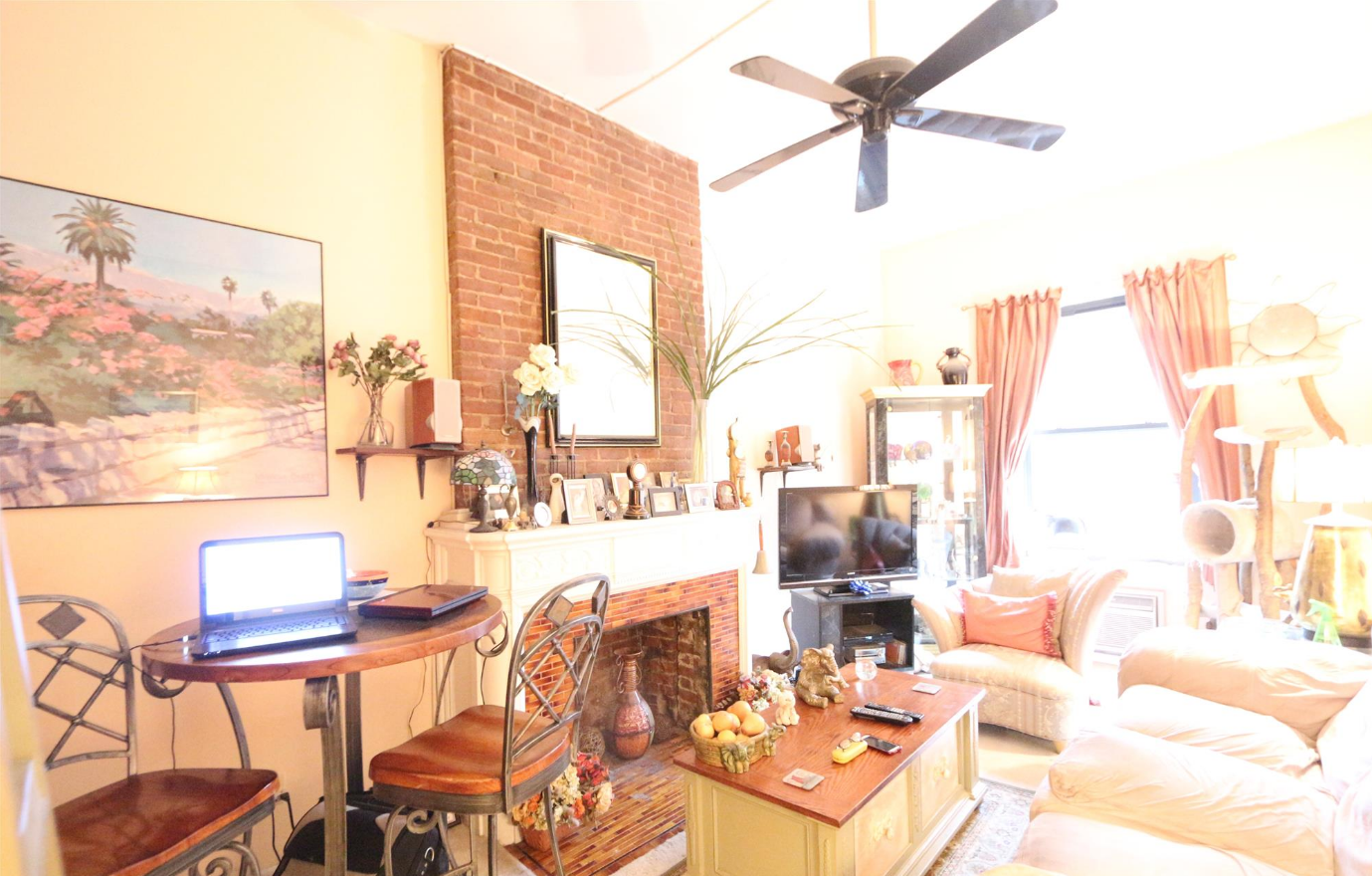 Upper West Side one-bedroom, one-bathroom co-op, $255,000: Located at 46 West 71st Street (between Columbus Avenue and Central Park West), this one-bedroom co-op is sunny, tastefully painted, and just half a block from Central Park. Rent-stabilized tenants currently occupy the unit and pay $840 a month.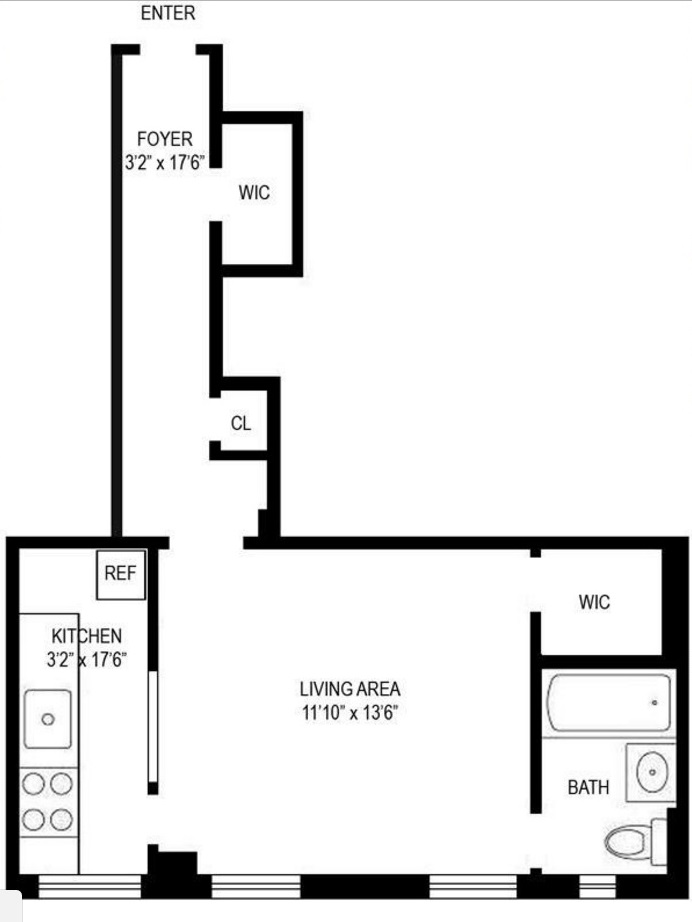 Midtown East studio, one-bathroom condop, $419,000: This south-facing studio at 142 East 49th Street (between 3rd and Lexington Avenues) has high ceilings, a windowed pass-through kitchen with stainless steel appliances, a marble windowed bathroom, and two custom walk-in closets. The prewar pet-friendly condop has a live-in super, a central laundry room and a shared patio. There is a tenant occupying the unit until August 2017 paying $2,050 a month.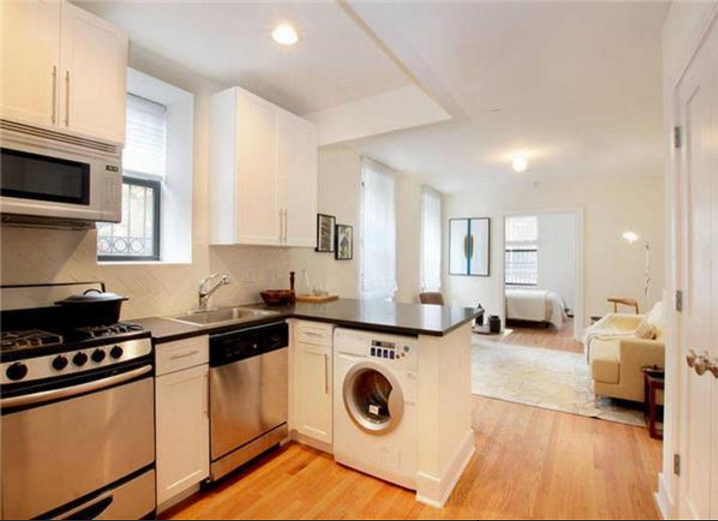 Central Harlem one-bedroom, one-bathroom condo, $525,000: This corner unit at 305 West 150th Street (between Frederick Douglass Boulevard and Bradhurst Avenue) has high ceilings, a windowed kitchen with stainless steel appliances, oak floors, crown moldings and an in-unit washer and dryer. Amenities of the prewar building include a fitness room, a bike room, and a shared terrace. The current tenant pays $2,057 a month.
Brick Underground articles occasionally include the expertise of, or information about, advertising partners when relevant to the story. We will never promote an advertiser's product without making the relationship clear to our readers.