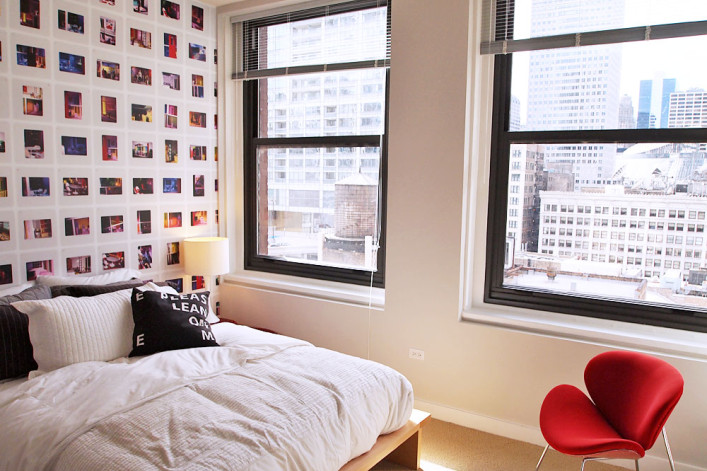 Q. Is there any downside to buying an apartment with a renter in place, beyond waiting until the lease expires? Should I expect a discount off of the sales price and if so, how much?
A.  Much of the answer depends on whether you plan to live in the apartment yourself or rent it out as an investment, as well as on what type of tenant is currently in place, say our experts.
"If you are buying the apartment for investment and wanted to rent it out anyway, then it could be a great bonus to have a tenant in place already," explains real estate attorney Adam Stone of Regosin, Edwards, Stone & Feder. That's because you'll have an immediate revenue stream and won't have to worry about negative cash flow while trying to find a tenant getting him or her approved by the board.
"The downside in this scenario is that you had no involvement in choosing the tenant or negotiating the terms of the lease," says Stone. "Learn as much as possible about the tenant so you can decide if they are someone you want to start doing business with. Ask for all of the information provided to the seller or the condo/coop board in connection with tenant's rental application."
In addition, says Stone, "your attorney should also review the signed lease to learn all of its terms," noting that important terms could be whether there are any options to renew, any automatic rent increases, etc.
It's also critical to establish whether the apartment is subject to rent-regulation.
"Even apartments thought to be unregulated may in fact be regulated, as was painfully found out by many investors in the last five years," says co-op and condo attorney Dean Roberts of Norris McLaughlin & Marcus.   "It is incumbent on you to ensure that there are no hidden issues that would create additional tenancy rights, such as J 51, 421-A, etc."  
If tenants are regulated, notes Roberts, "investors engage in a life expectancy lotto, basing their investment on the expected life or tenancy of the tenant. That's a risky bet. People can live for a long time, and in the worst case scenario, the young grandchild of the tenant moves in and wins succession rights to the apartment, which means the apartment stays regulated for another lifetime."
If you are buying the apartment for your own use, you may want to think again about proceeding at all.
"It is almost always a detriment to purchase with an existing tenant in place," says Stone. "Even if the lease expires shortly after the closing, there is no guarantee the tenant will cooperate and vacate in a timely fashion. A lot depends on whether the tenant has plans in place already to move to a new home."
If the tenant has trouble finding some place new and stays in the apartment after the lease runs out, you may need to evict, which is costly and time consuming.
"It's much cleaner to require seller to deliver the apartment vacant, so that it becomes the seller's problem to make sure the tenant leaves," advises Stone, noting, however, that "even if the seller is required to deliver the apartment vacant at closing, that doesn't mean there won't be delays because of a uncooperative tenant."
Another drawback to buying an apartment with a renter in place is that "it's harder to obtain financing for a unit that is occupied, requiring a greater down payment and typically a higher interest rate," points out asset manager and real estate broker Roberta Axelrod of Time Equities.
As for how much of a discount you can expect?
"Apartments that are occupied by rent controlled and rent stabilized tenancies often sell at a significant discount to the market rate for the unit and subject the owner of the unit to a number of significant obligations and restrictions," notes real estate attorney Jeffrey Reich of Wolf Haldenstein Adler Freeman & Herz. "On the other hand, apartments occupied by market rate tenants often do not sell at any significant discount and are sometimes specifically sought out by investor-purchasers."
In the market-rate tenant scenario, the price you will pay "depends heavily on the cooperation of the tenant and the availability of competitive inventory," says New York City real estate appraiser Jonathan Miller of Miller Samuel.
"Listing inventory has fallen to a 12-year low so a discount, if there was one, would be far less now than during a period with lots of supply like in 2009," explains Miller. "The cooperation of the tenant can have an additional impact on the value and perhaps exaggerate the effect when they are uncooperative. If they severely limit the ability of real estate agents to show the space to prospective buyers, the marketing time can be unnecessarily expanded and may cause the seller to miss a particularly robust period of the market." 
One final detail: If you do go ahead and buy with a tenant in place, make sure you get the right type of co-op or condo insurance.
"An individual co-op or condo policy is typically voided if you are not residing in the covered apartment," says apartment insurance broker Jeff Schneider of Gotham Brokerage. "It is possible to arrange proper insurance, but you must speak to your broker for the proper policy forms."
---
Trouble at home? Get your NYC apartment-dweller questions answered by an expert! Send us your questions.
See all Ask an Expert.
Related:
Brick Underground articles occasionally include the expertise of, or information about, advertising partners when relevant to the story. We will never promote an advertiser's product without making the relationship clear to our readers.