Co-ops
Buying in a boutique co-op or condo building? You'll likely get luxury and privacy—and lower monthlies, too
Boutique buildings are typically smaller, located on side streets, and have unique layouts and high-end finishes
With fewer residences, these co-ops or condos offer greater community involvement and decision-making power
They often lack amenities other than a doorman, which means you usually pay lower maintenance fees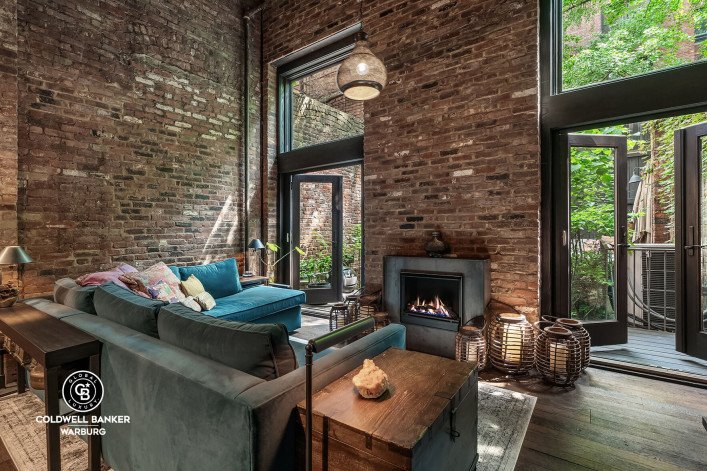 In New York City, a boutique building refers to a smaller luxury development with fewer apartments and typically slimmed-down amenities. You may be wondering what are the attractions and challenges of owning in one of these types of properties.
Boutique buildings are generally more close-knit—and, with fewer residents, your voice may be more clearly heard when it comes to decisions about capital improvements and other issues before the board. 
Though these buildings have always been popular, they really took off during the pandemic, when buyers and renters discovered other advantages to living in smaller buildings. For example, residents don't have to share the elevator with dozens of others or pay for shared amenities they're not using. Nicole Hechter, a broker with Corcoran, says she's noticed a shift where buyers are looking for what she calls "a sense of community."
"Post-pandemic, people have been more interested in knowing their neighbors, which has not always been the case in New York City," she says.
---
[Editor's note: A previous version of the article ran in October 2021. We are presenting it again with updated information for July 2023.]
---
According to Jonharold Cicero, a partner at DL Partners (a Brick sponsor) who represents condo and co-op boards and specializes in conversions and ground-up construction, there might well be an influx of these boutique properties in the next year or so for two reasons: First, big developers can't find lots that are large enough to make building a brand-new project worth their while. Instead, he is seeing smaller developers buying a bunch of existing brownstones (sometimes adjacent) and converting them into two- or three-unit condos.
Second, he explains that brownstone conversions are not subject to the litany of Local Laws imposed on new constructions and larger buildings, which have to fork over hefty fines if they are non-compliant. "So you could end up getting a little more bang for your buck regarding space and character and uniqueness, and it's not going to be a crowded building," he says.
If you're considering buying in a smaller boutique building, you'll want to do your homework on how the building is run and also make sure you're comfortable with fewer amenities and a level of familiarity with your neighbors. Here's what else to consider.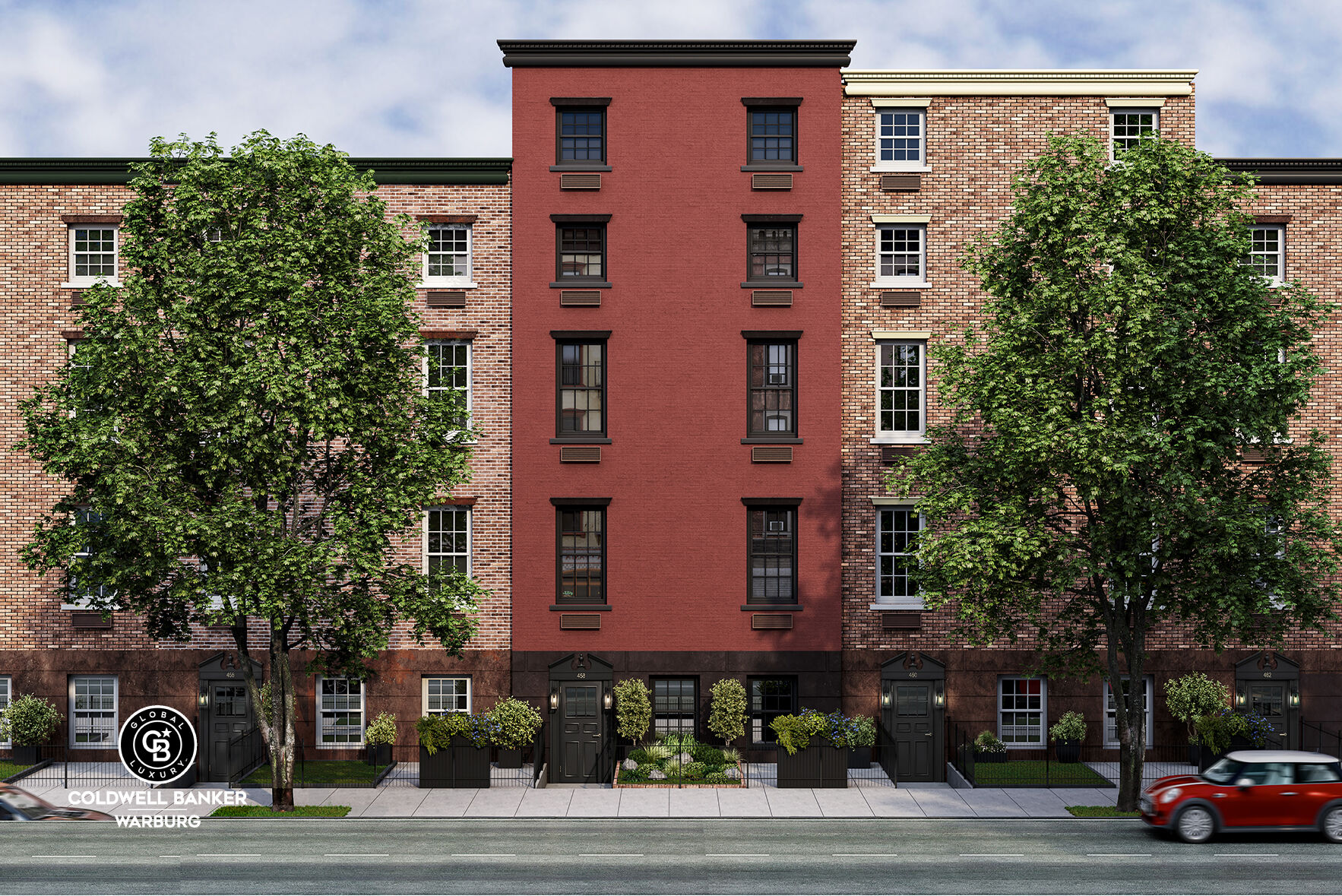 The size and location of a boutique building
If you're using the term "boutique" as a search criterion on a listing site, don't be surprised if your results bring up buildings with 140 apartments as well as four. The term "is somewhat subjective," says Vickey Barron, a broker at Compass. 
Ellen Sykes, a broker with Coldwell Banker Warburg, defines a boutique building as one that has "fewer than 20 units (either a condo or a co-op)."
What's generally agreed is that the term "boutique" evokes a certain level of exclusivity and privacy. You'll typically find high-end finishes in buildings that have the feel of a luxury hotel.  
These types of buildings tend to be located on side streets or where zoning restrictions prevent developers from building skyscrapers. The boutique co-op at 458 West 20th St. (shown above) is in the Chelsea Historic District and boasts singular layouts, including a duplex sponsor unit that's a Coldwell Banker Warburg exclusive. It is asking $999,900 and is in contract.
That said, you can find them throughout the city. For example, Barron lives in Walker Tower, a boutique building at 212 West 18th St., which has an elaborate brick façade and, from the outside, looks fairly large but only has 46 apartments.
"It falls on the cusp of a boutique building but certainly is a small building in unit number," she says.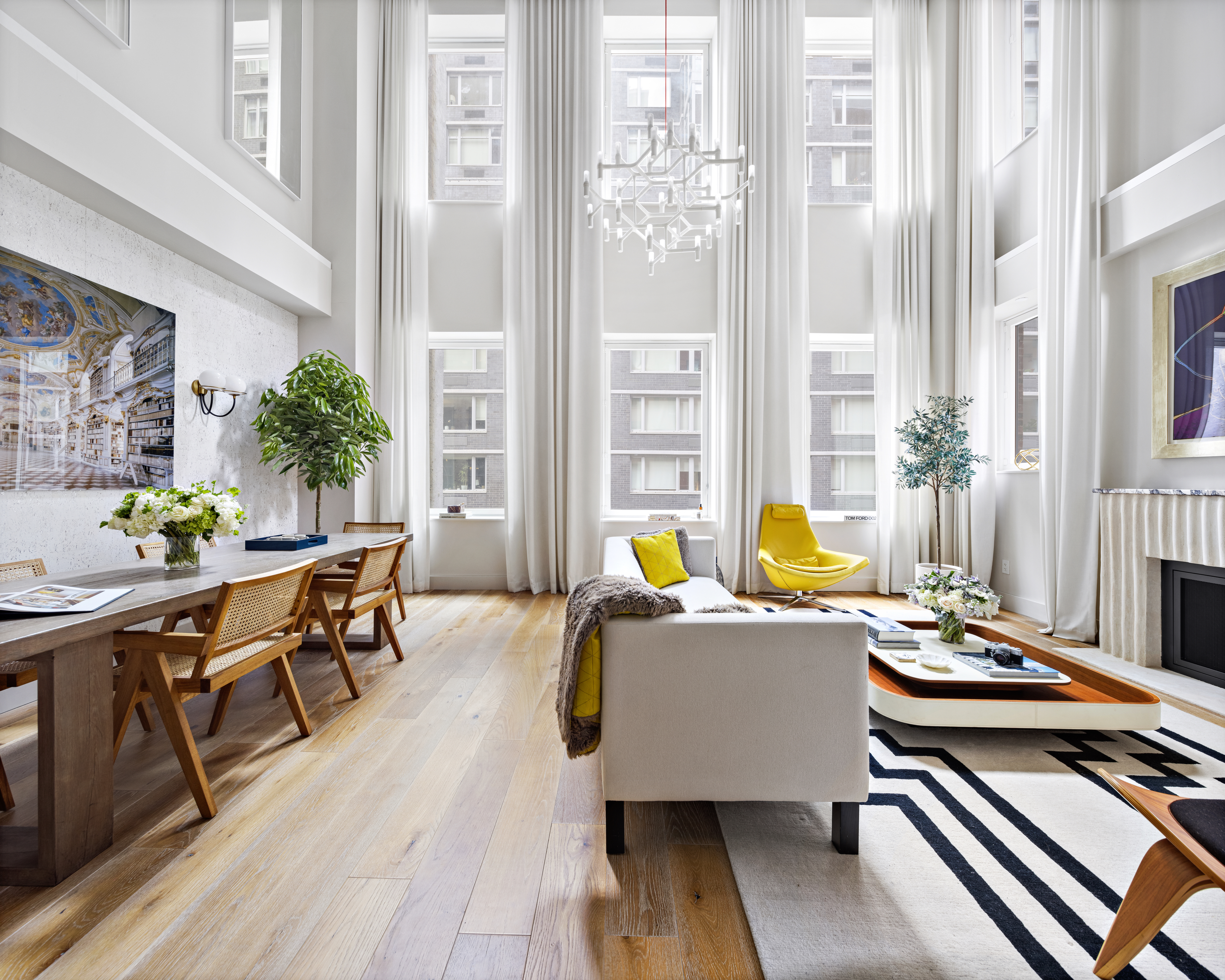 Barron also points to 93 Worth Street in Tribeca, which has 93 units on 14 floors, but where all units are exclusively double-height lofts (see above) or even grander penthouses, all with custom antique brass fittings that nod to the original hardware found in the historic 1924 building. The unit above is listed by Compass for $3.595 million.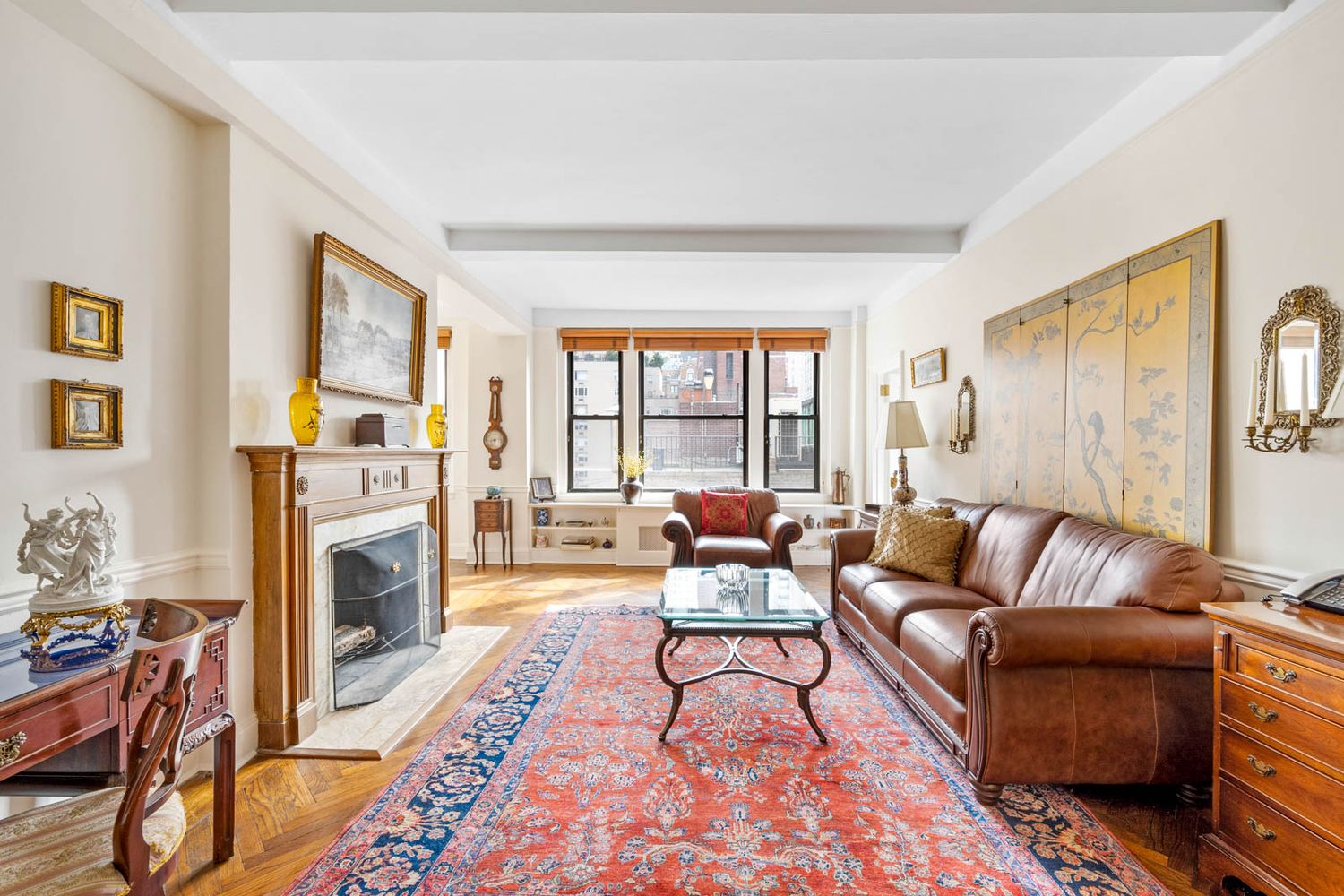 The range of amenities
"Most boutique buildings don't offer much in the way of amenities," Barron says, though there are always exceptions to the rule. For example, 93 Worth St. is pretty full service, with a 24/7 concierge, fitness center, playroom, common rooftop, dog-washing station, bicycle storage, and an open lounge with a kitchen station.
At 55 Park Ave., amenities include a 24/7 doorman and elevator operator, a live-in resident manager, and a central laundry room, plus mail and package delivery to your semi-private landing. Click here for the listing by Compass.
Remember: If there are amenities, you will pay for them through your maintenance or common charges.
You can usually count on having a doorman and concierge, perhaps even a garage, though some buildings have arrangements with local facilities like gyms for discounts but very little in the way of on-site amenities. 
If you're considering a building that doesn't have a doorman, make sure you find out how package deliveries are handled.  
Some boards may choose to pare back on staffing, or if the building staff is small, Sykes says they may double up on jobs. "You won't find the bells and whistles that come with the large maintenance staff of larger buildings," she says.
More community involvement
For many, being part of a small community is a big plus. Barron says there's "less traffic in your lobby, elevators, and hallways, and it is easier to know who your neighbors are. It doesn't feel like a hotel and less of a revolving door."
Sykes lives in a boutique building with 29 apartments on East 78th Street, which she says is slightly larger than the traditional boutique building, although it is still small. She says because of the number of tenants and the size of the building, neighbors look out for each other in times of stress, and the service from the building staff is wonderful. All the apartments also have fireplaces, and in the winter, the building buys firewood, which the residents can collect in the evenings from the courtyard. "It is one of the features that all tenants enjoy in the building," she says.
Another consequence of living in a smaller building is that you typically have more decision-making power.  
"If you're not on the board of a 100-unit building, you don't have much say in the decisions," Hechter says, but if it is in an eight- or 10-unit building and the board wants to make changes, you'll be able to voice your opinion and be heard perhaps more than if you lived in a building with hundreds of apartments.
Monthly fees
Very often, a smaller boutique building will have higher maintenance costs than a larger one because there are fewer residents to share the financial burden of capital improvements like facade repairs or a roof replacement. "If the boiler goes out, there are fewer people to share in the cost," Barron says. 
In addition, small buildings need to have the same equipment and insurance as larger buildings; they also face the need to pump money into the same routine upkeep. Herein lies the rub: Higher maintenance fees can bring down the resale price of units.
In Cicero's experience, however, "because there's not all these amenities and inspection requirements, the common charges tend to be slightly lower. There are also caps on how much the assessed value of these 'Class 1' properties can rise in a one- or five-year period, such that your property taxes won't rise as much as in new developments."
One other consideration is that smaller buildings often can't justify paying for an outside management company. This can save on costs, though it could be a source of friction among residents if there's no impartial buffer of a third-party managing agent.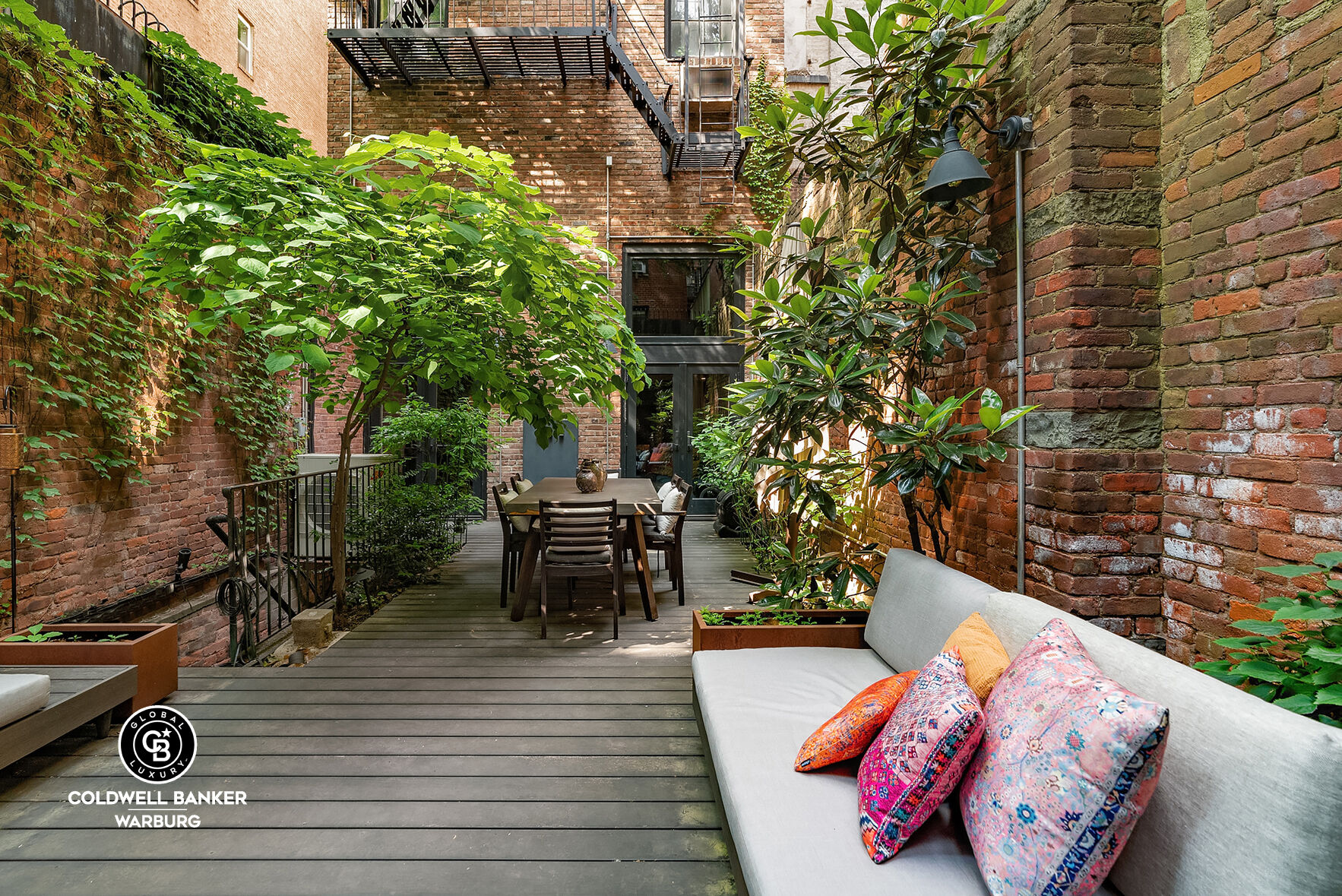 Price point and other considerations
A lack of amenities is not necessarily reflected in the price point of apartments in boutique buildings. "There are some very expensive apartments in boutique buildings with fewer than 15 units where buyers have written checks for $10 million and above," Barron says.
You might also be able to score a one-of-a-kind place that's been renovated to the nines—or that offers coveted features like outdoor space, like the duplex co-op shown above and at top, that's on the market for $1.995 million (and is an exclusive listing by Coldwell Banker Warburg). It inhabits a former knitting factory, which is another benefit of owning in a boutique building—historical bragging rights.
Sykes says small buildings are for people who like to live in a quirky place with charm and can afford to pay higher maintenance fees. "They'll need to be okay with not receiving the same kind of white-glove service that you'll find in first-class, luxury buildings," she says. She points out that with fewer residents, however, you can get more personalized service.
"I'm always struck by the way the staff in my building takes care of us," she says.
Brick Underground articles occasionally include the expertise of, or information about, advertising partners when relevant to the story. We will never promote an advertiser's product without making the relationship clear to our readers.