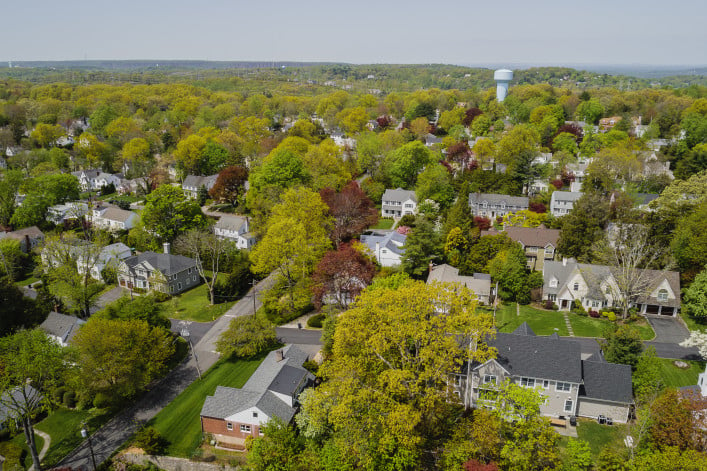 Thinking of exploring life beyond New York City? There are plenty of good reasons to make the leap to the suburbs, from better public schools, more affordable (and spacious) housing, and a change of pace. A shifting economy that allows for more location flexibility makes it easier than ever. But whether you're a millennial seeking "hipsturbia," a mid-career family type seeking better property values and schools, or simply looking for a convenient weekend getaway, it can be a bit overwhelming figuring out where to focus your search.
"Most people who buy in New York City have bought or rented here before, so they already have a feel for the neighborhoods they want to live in. But when it's time to move out to the suburbs, or buy a weekend home there, they often discover that finding the right town is the most challenging part of their search," says Blair Sheehan of Prevu Real Estate, a tech-enabled brokerage in New York City, Westchester, and Connecticut that helps buyers zero in on the towns that best fit their needs, lifestyle and budget, and refunds up to two percent of the purchase price. "The suburbs demand a different search methodology that includes the vibe of the town itself, your commute, schools—whether or not you have kids—as well as property taxes."
Below, five questions to ask yourself when you're looking for the right suburban match.
1) What are your commuting needs?
This is probably the most important factor in determining where you should look for a house in the suburbs, since it's so geographically specific.
If you plan to commute into the city every day, look at towns near the Metro-North lines in Westchester or Connecticut, off the Long Island Rail Road, or in the nearer New Jersey suburbs, where you can use NJ Transit and/or the PATH train.
"For example, some of the most commutable towns in Connecticut include Greenwich, Stamford, and Darien," says Prevu's Chase Marsh. "In Westchester, popular commuting towns for New Yorkers include Bronxville, Scarsdale, and Rye."
If you only need to commute occasionally or not at all, you can open up your search to more areas like the Mid-Hudson Valley and south Jersey, to name just a few.
"In Connecticut, we recommend that buyers with more flexible work schedules open their search up to towns like Norwalk, Westport, and Fairfield," says Marsh at Prevu.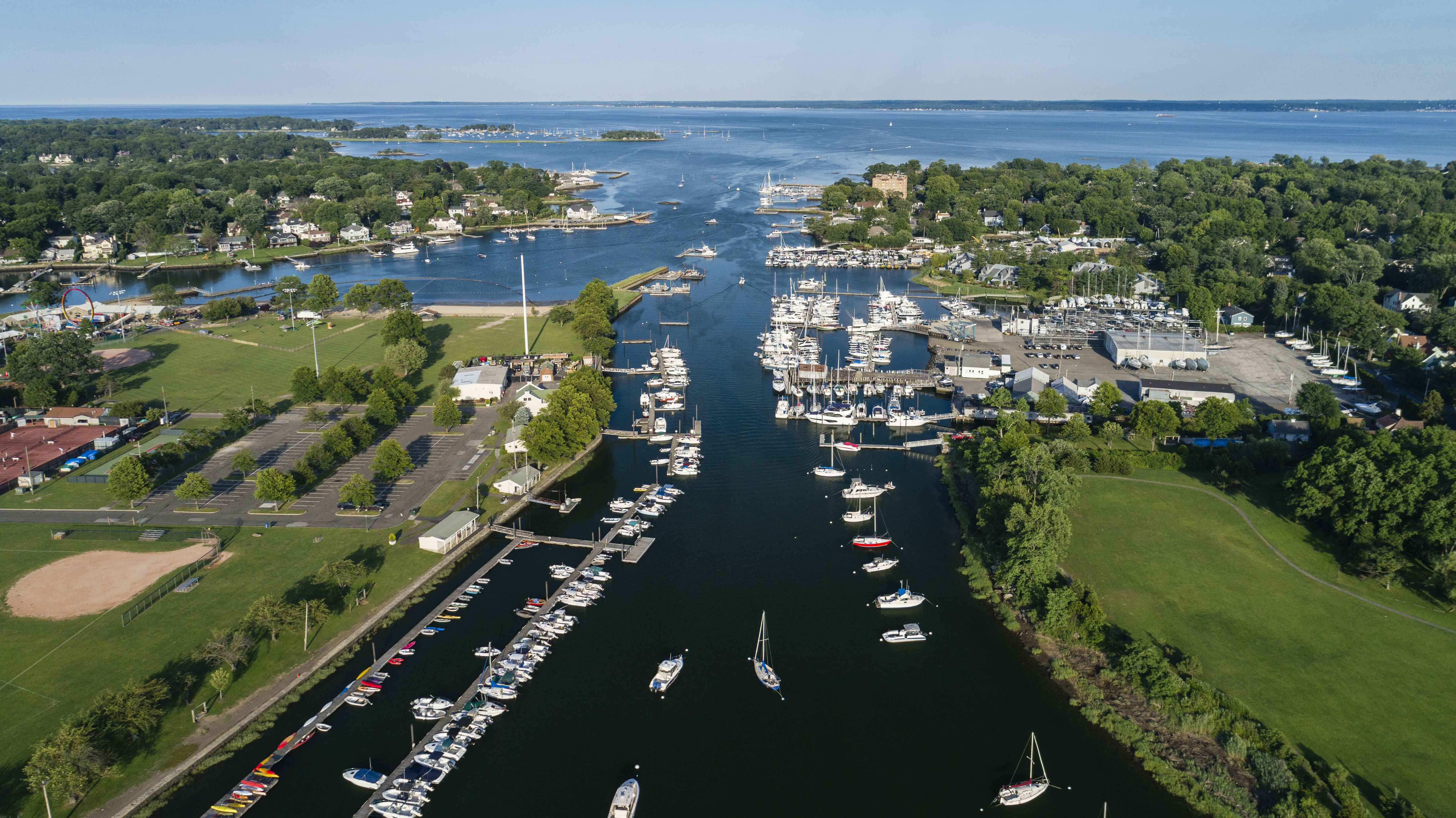 2) What kind of town do you want to live in?
Don't imagine that every suburb is the same cookie-cutter community where your experience will hardly differ from one place to the next. The NYC suburbs are rife with quaint New England towns, small and mid-size cities with bustling downtowns, historical villages with big tourist draws, and communities secluded in the woods or on the beach.
That's why it's important to ask yourself what kind of town you want to live in. Do you want the hustle and bustle of a place with lots of new development and a vibrant downtown core, or a charming, one-Main-Street-kind of town where you're on a first-name basis with local shop owners? Do you want a place where you can walk everywhere, or will you be bringing a car and don't mind using it? How much green space do you want? What kind of entertainment and recreational activities do you like? Well-known, or off the beaten path?
"Most places will have limited late-night options, and food is more than an app order or short distance away," says Marsh. "If you're new to the suburbs and don't want to give up those big-city conveniences, a town with a clustered core of restaurants and shops might be a good in-between choice. In Connecticut, that includes towns like Stamford or South Norwalk."
Pro Tip:
Whether you decide to buy a co-op or condo, did you know you can receive a buyer's rebate from your broker? Buying with Prevu you'll pocket a rebate of two-thirds of the commission paid to the buyer's broker at closing. On a $1.5 million condo, you'd receive up to $30,000. Click here to learn about Prevu's Smart Buyer Rebate.
3) How much are you willing to pay in taxes?
Property taxes are typically higher in the suburbs than anywhere else. You'll want to try to determine how much you'll be paying so you can factor that into your budget.
To do that, it's worth understanding the various components of property taxes, like state and local budgetary decisions, and the size of the commercial tax base in any given town; some towns with excellent schools have almost no businesses, meaning homeowners shoulder more of the tax burden.
"Rates vary by location, and certain towns have higher property taxes than others," Sheehan says. "When you look at property values overall, understanding how a school district is ranked and whether or not you'll be using it may affect the investment value that you'll get."
Better schools is one good reason to move to the suburbs in the first place; if you're paying a lot in property taxes, you'll likely have good options among public schools, whereas in other areas with lower taxes tend to have great private schools (at less than the cost of private school in NYC).
Keep in mind that if you plan to remodel or make improvements on a home, it might be assessed at a higher value than it was previously, and taxed accordingly.
Before deciding on a suburb, also be sure to ask your accountant about the income tax implications of moving to a particular county or state—you may wind up paying more or less depending on your situation.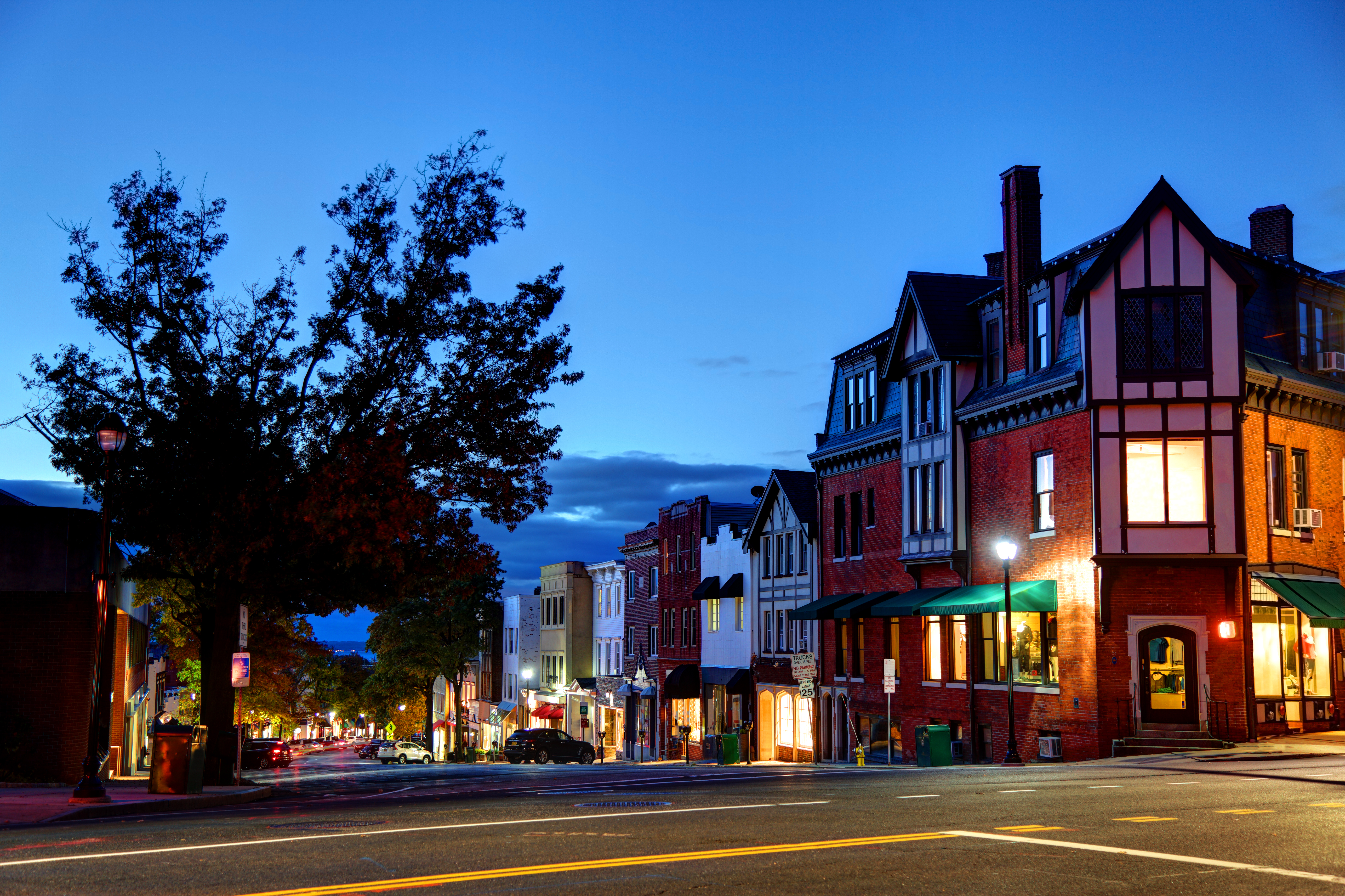 4) What type of home do you want?
This is really two questions in one: What kind of property do you want, and what will best suit your lifestyle?
If you want to live in a quiet neighborhood with a tight-knit community, host barbecues on the weekends, and have a drive-in garage and/or studio workspace, then something like a single-family home with a white picket fence might suit your needs—as long as you're also willing to drive everywhere and do all the necessary maintenance and upkeep on your house.
Conversely, if you want more of the convenience of a city, less property upkeep, and to be nearer to the train, then perhaps you should look at new townhouse and condo developments sprouting up in suburban downtowns all around New York City. 
"Those provide more of a blended urban/suburban vibe, but you'll have less space and quiet," says Prevu's Marsh. "It's all about determining what tradeoffs you're willing to make, and what's driving you to move to the suburbs in the first place. Once you're clear on that, we can help you find specific towns and properties that best suit your wants and needs."
5) What are your childcare needs?
What does your family look like now, and what are your plans on that front in the near future? Since many people move outside the city because they have a young family or will soon start one, childcare is a hot topic in the suburbs. But suburban towns tend to be orthodox on many social issues, and childcare is no exception. You don't want to be the only stay-at-home parent in a community where everyone else uses the local day care or vice versa.
"Many of our buyers want to be within easy babysitting distance of a trusted relative, and have other good childcare options generally," says Prevu's Sheehan. 
If you have young children or are planning to, it's worth sussing out the various childcare options in the suburban communities you're looking at, as this will have an effect not only on your child, but also your lifestyle and socializing.
---
Prevu is a digital home buying platform that enables you to search, offer, and save up to 2 percent when you buy. Click here to learn about Prevu's Smart Buyer Rebate or to browse homes or ask questions about what town may suit your needs.
Brick Underground articles occasionally include the expertise of, or information about, advertising partners when relevant to the story. We will never promote an advertiser's product without making the relationship clear to our readers.