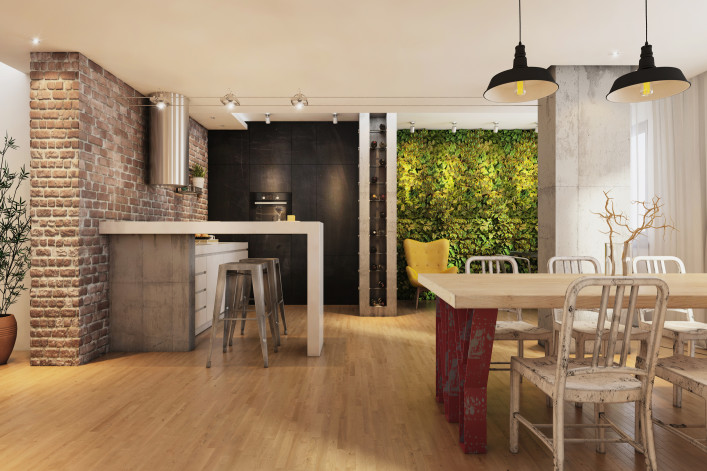 Competing in a bidding "war" for the very roof over your head is as much a New York City rite of passage as applying for preschool admission or shopping at Fairway on a Saturday morning in open toed shoes.
Fortunately for buyers, parents, and Fairway shoppers, forewarned is forearmed.  
"It is natural for a homebuyer to feel overwhelmed when finding out they are in competition for their dream home," says Blair Sheehan, a licensed real estate salesperson with Prevu, a modern NYC brokerage that rebates two-thirds of its commission to buyers. "This is especially true for first-time buyers who are new to the process and not even accustomed to the much simpler one-on-one negotiation. More broadly, buyers react in different ways when faced with competition. Some buyers fear being taken advantage of, other buyers become emotional about winning and risk overpaying, while some choose not to participate at all because they aren't armed with the right tactics."
Below, six tips for successfully navigating a bidding war.
Know how much the property is worth in the broader marketplace
It's important to have an understanding of the value of the property relative to closed sales and actives listings in the area. When emotions subside, you don't want to be in a situation where the seller accepts the offer but you experience buyer's remorse because you believe you overpaid. It's always best to make an offer based on what you believe is fair value and then increase/decrease it based on the circumstances (other offers) or your individual preferences.
"Have your agent run comps to justify the optimal value of the property you are making an offer on," says Blair Sheehan, a Prevu agent. "Part of making a smart investment is being informed and not letting emotions dictate your negotiation strategy."
Get creative with non-financial terms
"The highest bid isn't always the winning bid," emphasizes Sheehan. "Price and value are not the only points you should consider. Nonfinancial terms such as closing date flexibility and timing of possession can make your offer stand out. Maybe the seller would be interested in a lease-back if they need more time to move or relocate."
"In addition to flexibility on timing, some buyers choose to waive traditional contingencies, such as a home inspection," notes Sheehan. "However, it is important to mention that waiving any contingency can pose additional risks for a buyer, and the suitability of such tactics should be thoroughly discussed with your agent and attorney."
If you can't pay all cash, consider putting more down
"An all-cash offer eliminates concerns about qualifying for a mortgage, can facilitate a faster closing, and demonstrates that you probably have the financial qualifications to pass a co-op board," says Prevu agent Alexander Byrd. "That said, while an all-cash bid is a definite advantage, it's not a definitive one."
If you can't pay all cash, put as much cash as possible down (for example, 40% of the purchase price instead of 20%). It makes your offer appear stronger when compared to the competition who may be putting less down.
Include a personal letter with your offer
"Making a personal connection with the seller is a great way to position yourself favorably in a bidding war. For example, maybe this is your first apartment, or maybe you have deep roots in the community, or you're looking to start a family," shares Byrd, an agent with Prevu. "All of these are emotional appeals that may influence the seller to choose your offer. Your agent can help you craft a letter to put you over the edge in a close race."
Boost your buying power with a commission rebate
"A commission rebate can give you a leg up on your competition," states Prevu's co-founder Thomas Kutzman. "For example, with Prevu's "Smart Buyer" Program, you'll receive a rebate of two-thirds of the commission Prevu receives for representing you, the buyer. On a $1 million condo with a 6% commission--3% paid to seller's broker and 3% to the buyer's broker--the rebate totals 2% of the purchase price. That's an extra $20,000 you can use to boost your budget.
To learn more about how commission rebates work, check out this article.
Stay calm, kind and professional
"When a bidding war ensues, it's pretty easy to get carried away by your desire to win and lose sight of the bigger picture," observes Blair Sheehan, a licensed real estate salesperson at Prevu. "Draw a line in the sand so that you don't overextend yourself financially. Instead of gouging a hole in your 401(k), keep reminding yourself that even in New York City, there will be other opportunities."
In a close bidding situation, the attitude and demeanor of both you and your broker can also tilt the odds in your favor—or away from it.
"It can make all the difference if you and your broker come across as the easiest people to deal with," highlights Sheehan, "people who will keep the deal moving forward efficiently and with the least stress for everyone involved."
---

Prevu provides all the expert advice of a traditional real estate brokerage without the high fees. Click here to learn more about the Smart Buyer Rebate, and here to learn about Prevu's Smart Seller program.
Brick Underground articles occasionally include the expertise of, or information about, advertising partners when relevant to the story. We will never promote an advertiser's product without making the relationship clear to our readers.