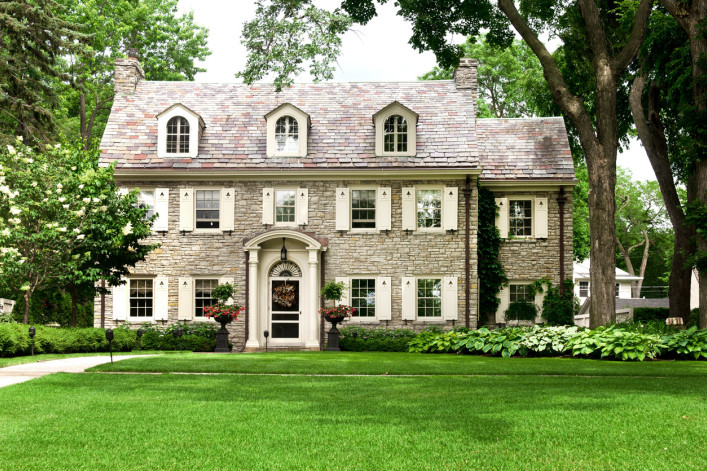 Most people who move to Connecticut come from New York, drawn by an efficient, comfortable commute to New York City via Metro North trains, smart urban cores, idyllic parks and beaches, homes that range from charming cottages to sophisticated condos and stately mansions—plus the lowest maximum state income tax rate in the Tri-State area. (At 6.99 percent, it's nearly two percentage points lower than New York and New Jersey.)
"If you're looking for an easy commute to the opportunity and excitement of New York City but are ready for more space and a more relaxed home life, Connecticut is hard to beat. It also makes tons of financial sense," says Chase Marsh, co-founder of Prevu Real Estate, a full-service brokerage that offers buyers a rebate of up to 2 percent of the purchase price.  
"On top of paying less in state income taxes, our New York City clients discover that for the cost of a two-bedroom, two-bath apartment on the Upper East Side, Upper West Side, or Downtown Manhattan they can buy a four-bedroom house with a large backyard in one of Connecticut's most desirable commuter towns located 45 minutes to an hour by train from Manhattan."
Pro Tip:
Fight back against rising mortgage rates. Work with a local expert from Prevu, the brokerage that saves New Yorkers an average of $23,000 per transaction. You'll pocket a rebate of two-thirds of the commission paid to the buyer's broker at closing. Click here to learn about Prevu's Smart Buyer Rebate.
Top commuter towns frequently go hand-in-hand with top-rated public schools, says Marsh, "enabling many of our buyers to save tens of thousands per year in private school tuition they'd be paying in the city."  
Here's a look at five of the best Connecticut commuting towns and the average time it takes to get to Manhattan's Grand Central Station via express train.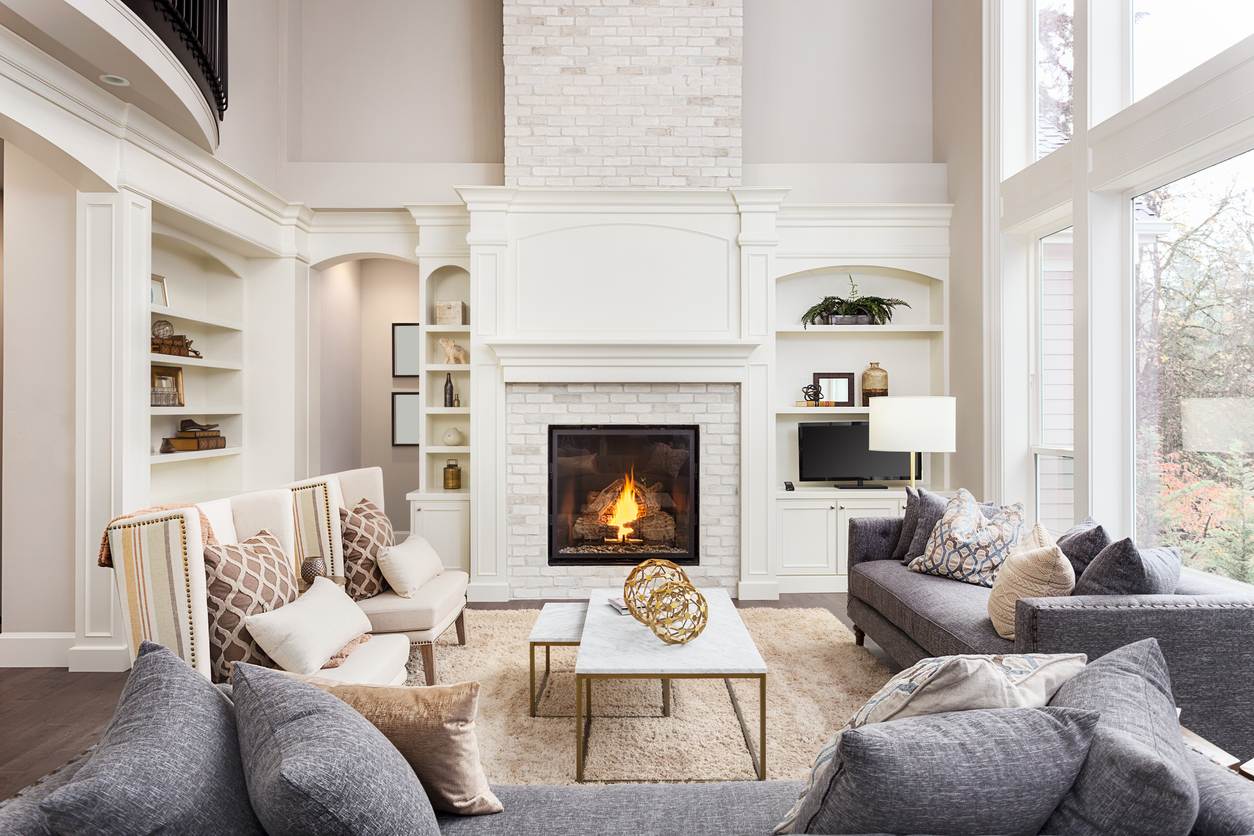 1. Greenwich, CT (including Cos Cob, Riverside, and Old Greenwich): 45 minutes
With its abundant green space and beaches, rich maritime history, and high-end shopping and dining scenes, Greenwich consistently ranks as one of the best places to live in Connecticut. The town of 61,171 is the largest on Fairfield County's Gold Coast, noted for its extensive waterfront properties. It has a high median income, excellent public schools, and the fastest commuter times to NYC. Its four train stations (the most of any town on our list) include Greenwich proper, Cos Cob, Riverside, and Old Greenwich (the last three are neighborhoods or hamlets within the town of Greenwich). Each station parking operated by the town, and the Greenwich and Old Greenwich stations are ADA accessible.
"Greenwich has a very large commuter base to NYC, as there are a large number of express train options that can get you into Grand Central station in as little as 45 minutes," says Marsh.
Greenwich is one of the safest, most educated towns in America, but don't mistake it for a sleepy suburb: it also has a number of entertainment festivals, including the Greenwich Town Party and the Greenwich Food + Wine Festival.
2. Stamford, CT: 51 minutes
If you want more of an urban vibe, head to Stamford, which has a dense population of 131,000 and offers many big-city amenities, including public transportation in the form of a free trolley; a wide variety of housing options, from waterfront estates to downtown condos; and the largest public library in Connecticut.
Stamford is also an international city, with quick access to six airports and several major companies in town, including Pitney Bowes, Starwood Hotels & Resorts, NBC Sports Group, RBS, and three Fortune 500 companies: Charter Communications, Synchrony Financial, and United Rentals. And nearly half of all residents have a college degree, making Stamford one of the most well-educated municipalities in the country.
The Stamford station, meanwhile, offers charter bus, Amtrak, and Metro North service. The express train will get you to or from Manhattan in a mere 51 minutes, meaning you can work in the city and still make it back with plenty of time to take advantage of the music venues, theaters, nightclubs, and restaurants that comprise Stamford's vibrant downtown.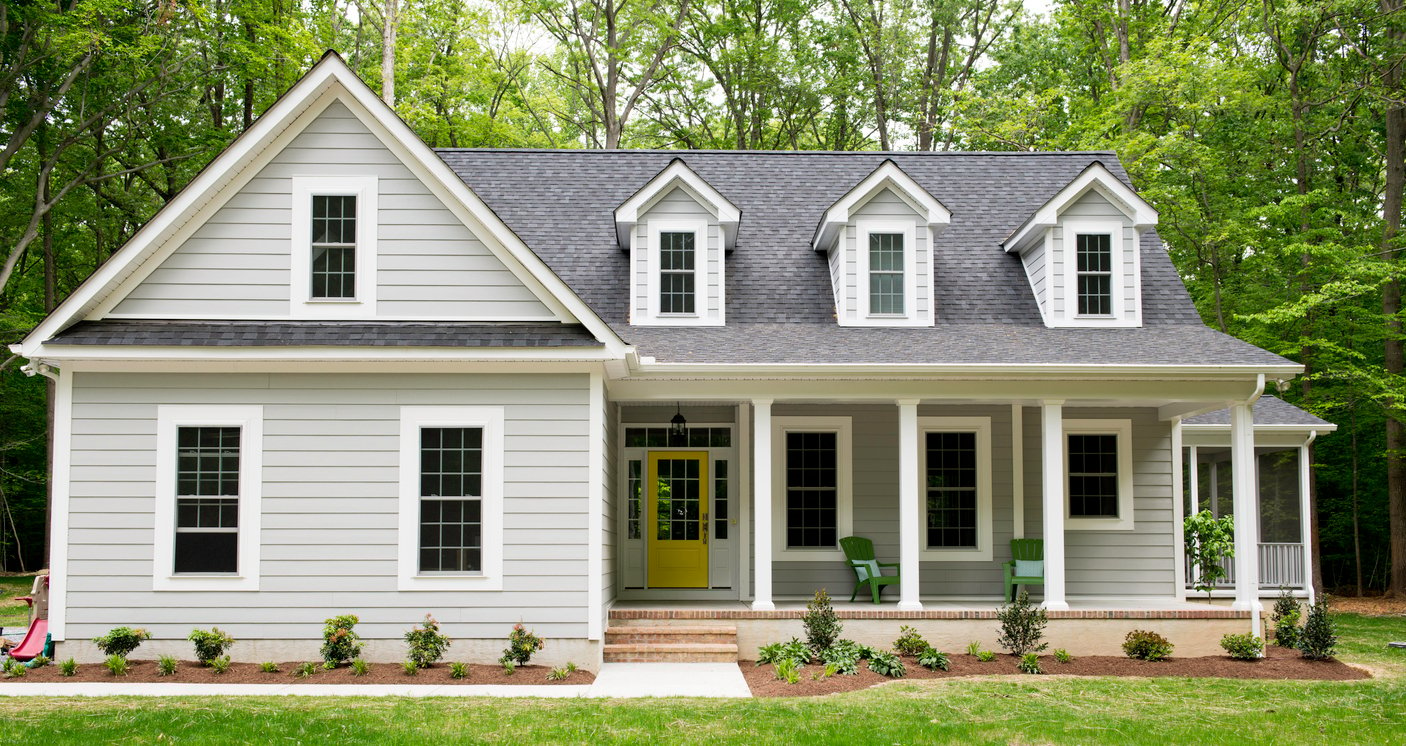 3. New Canaan, CT: 68 minutes
Picture the stereotypical Connecticut suburb: quaint commercial downtown, schools brimming with bright students, manicured parks, eye-popping architecture. It looks a lot like New Canaan.
This proud town of about 20,000 has a lot to hang its hat on. Its public school system has been ranked as the best in Connecticut, and top 10 in the country. Its vast public parks, including the 300-acre Waveny Park designed by Frederick Law Olmsted, and some of the best in New England. And its building stock encompasses the typical colonial manses and downtown condos, but also some 90 mid-century moderns, dating from a time when the town was home to architectural giants like Philip Johnson (his Glass House is here), Marcel Breuer, and Landis Gores.
The New Canaan train station has plenty of parking; peak commute time averages 68 minutes to Grand Central. It's located in the heart of the bustling downtown, replete with upscale coffee shops, shopping boutiques, and a wide selection of high-quality restaurants.
4. Darien, CT: 60 minutes
You don't even have to try to rub elbows with the rich and famous in Darien: it's impossible not to. The Gold Coast town of about 21,000 people is the wealthiest municipality in the U.S., according to census data from the 2018 American community survey, with a median household income of $208,125.
"We have seen an influx of buyers interested in Darien who are focused on the school system and the town's convenient location along the Metro North line," Marsh says. "In addition, there is a noticeable trend of homebuyers who believe Darien offers greater affordability than Greenwich and provides more of a neighborhood vibe than Greenwich, Stamford, or Norwalk."
Darien is a bedroom community on the Long Island Sound, with few office buildings. It has all the aesthetic charm of old New England, with historic homes, ample park space, 16.5 acres of pristine waterfront, and two public beaches. An old stretch of the Boston Post Road, now commercialized, runs through downtown. 
The social scene is legendary. Many residents volunteer at one of several charitable, cultural, or environmental outreach programs and/or join one of Darien's many sporting clubs, such as the Darien Boat Club, the Noroton Yacht Club, or the Tokeneke Beach and Tennis Club. The library has a spring gala, and the Little League is one of the largest in the country. Participation is paramount.
The town is served by two train stations, one in Noroton Heights and the other in downtown Darien, where you can catch an express train that will have you in Midtown Manhattan in just under an hour.
5. Norwalk, CT: 62

minutes

Norwalk combines suburban serenity with industrial edginess in a fascinating package that make this town of 89,000 altogether more down-to-earth than its affluent counterparts on the Connecticut Gold Coast. 

"Norwalk is booming with young professionals, drawn by the city's proximity to New York City, an exciting food and nightlife scene, and comparatively affordable prices," says Marsh. "The majority of homes are under $1 million."

Norwalk has four Metro North stations: three on the main line of the New Haven route (Rowayton, South Norwalk, and East Norwalk) and a fourth on the Danbury Branch (Merritt 7).

The town's racial and socioeconomic diversity rare for southern Connecticut. This is most evident in the waterfront South Norwalk neighborhood, known by locals as SoNo. Revitalized in the 1980s from derelict 19th century warehouses, SoNo is home to hip craft bars and cocktail lounges, some two dozen eateries, an indie cinema, and a boutique hotel. It also hosts the famed Oyster Fest, and two annual arts festivals that attract locals and tourists alike.

Interested in browsing properties in these locations? Visit Prevu to create a custom search. 

Prevu is a digital home buying platform that enables you to search, offer, and save up to 2 percent when you buy. Click here to learn about Prevu's Smart Buyer Rebate or to browse homes in Connecticut's best commuter towns.

 
Brick Underground articles occasionally include the expertise of, or information about, advertising partners when relevant to the story. We will never promote an advertiser's product without making the relationship clear to our readers.