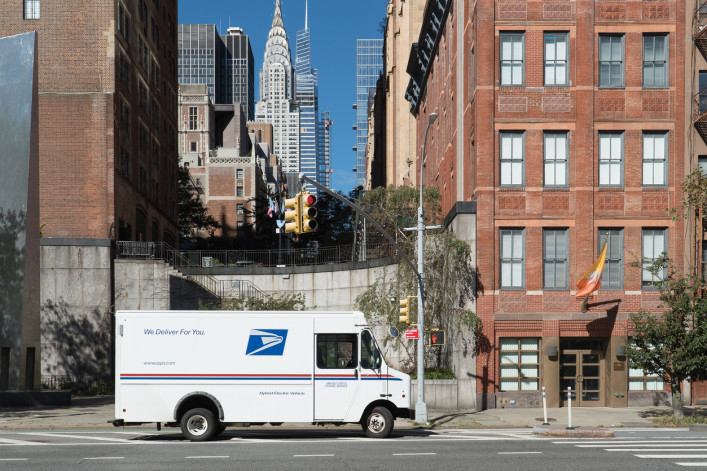 No other city has suffered as much as New York has during the pandemic, and yet the health crisis has ushered in some positive changes for New Yorkers, including how you buy and rent places here.
Outdoor dining, for example, is one unexpected pleasure, providing a way for some small businesses to keep their doors open and make commercial streets feel vibrant again. For many, working from home is another upside—giving busy New Yorkers more time to reconnect (hello again, family dinners) or to recharge in other ways. These are the silver linings of the pandemic.
And while it is a very tough time for apartment sellers and owners, there have been a host of unanticipated ways in which the real estate market has changed for the better. It's unfortunate that it took a crisis for the industry to make the shift from transactions dependent on paper documents and in-person meetings into the modern era, with Zoom co-op board interviews, electronic document signings, and video apartment tours as the standard.
It has happened because the pandemic has been an accelerator, says Kobi Lahav, senior managing director and director of sales of Living NY. "There's a lot of things we weren't doing before: Now Zoom has become an acceptable way to conduct a business meeting instead of actually flying to a place," he says. 
Read on for more pandemic silver linings for NYC real estate that are here to stay.
Video apartment tours are now the norm
Until the pandemic, video apartment tours were sort of an afterthought. They took center stage during the shutdown as a way for renters and buyers to tour apartments. (During the height of the shutdown, some renters signed leases on apartments they'd seen virtually, but few buyers, apart from investors, are willing to part with their cash for a listing they've only seen online.)
The technology has improved, and brokers are savvier about creating tours and incorporating them into their marketing. Now, as a result, apartment tours via FaceTime and listing videos are absolutely here to stay, says Daniel Blatman, a broker at Triplemint.
"The best things to happen are that people are willing to connect more on FaceTime and Zoom. I have done multiple listing presentations over Zoom and have done more tours of sellers' apartments while speaking with them on FaceTime than ever before. It's been a great way to be efficient and also connect on a personal level," he says.
Consulting with buyers online is also a time-saver, Blatman says. It enables him to whittle down the number of apartments that buyers need to be see in person.
"We can discuss listings and walk buyers through apartments and floor plans very easily, so instead of seeing 30 apartments in person and only liking five floor plans, I can show them how they would use the floor plan and apartment virtually to narrow down to seeing only those that actually work, versus what looks pretty in photos," he says.
When you eliminate the buyers who are really not interested it "helps eliminate 'looky loos' who would rather take a virtual tour from the convenience of their homes versus in person—putting their health at risk. The benefit is we are mostly showing to 'real' buyers—who are serious," says Nicole Gary, a broker at Keller Williams NYC. And the use of video tours enables buyers from out of town to have the opportunity to tour more listings here, she says.
With more hoops to jump through, there are fewer in-person showings happening, but that is adding up to a better rate of return, says Lesley Semmelhack, a broker at The Corcoran Group.
"Current regulations now require Covid disclosure forms and appointment-only showings. In addition, many sellers want to ensure potential buyers are financially qualified before they allow a showing. As a result, there's much more vetting before a home-seeker tours a property," she says.
Digitized co-op board applications are a game changer
Digital documents are a more efficient way to handle applications and board packages, Lahav says.
"Instead of having to send seven, 400-page board packages and destroy a small forest in the process, board packages are being submitted online and I hope this trend is here to stay. Same goes for all other building applications. The need to submit an actual physical document is ancient and with advances of technology and the rise of companies like Docusign, there is no need to have hard copy documents involved," he says.
Blatman recently had to submit a board application package that was 781 pages—but it was less of a headache that it would have been six months ago.
"Fortunately, I only had to provide one copy versus the usual six for this particular building. The management will then scan the application and submit to the board. I've had others not even want a hard copy at all and opt for all digital, which streamlines the process between buyer, broker, management company and board," he says.
Zoom co-op board interviews save time
Scheduling co-op board interviews in the past was such a hassle—it's hard to understand why busy New Yorkers didn't adopt video conferencing sooner for co-op board interviews. But now that it's become standard, there's no going back, especially as people begin traveling again, says Lisa K. Lippman, a broker at Brown Harris Stevens.
Lahav points out that research shows that board members conducting interviews in person may develop biases or judgments that are not germane to the process.
"It's also a waste of time for buyers who are traveling and may need to fly back and meet with the board. Using online board interviews is more efficient and allows people to be interviewed from anywhere in the world," Lahav says. 
"I've had a few instances where the board couldn't interview someone because he was in a different country. That caused delays with the approval process. Today, six months into the pandemic, not interviewing a client because his wife is visiting family in India, seems weird because we immediately think, 'let's just conference her in on Zoom,'" Lahav says.
Virtual closings mean faster closings.
Early in the pandemic, closings seemed like the one piece of the transaction that couldn't be done virtually—it was just too hard, even though remote closings are the norm for commercial transactions, and residential deals in other parts of the U.S. But then, NYC real estate got on board with the program, aided by Governor Andrew Cuomo's executive order allowing temporary virtual notarization of documents during the coronavirus crisis. The temporary order has been extended several times.
"The need to make a time in which both attorneys, sometimes seller and buyer, the bank's attorney, title and management company representatives can meet causes a lot of delays and closings get pushed very often," Lahav says. And the meetings themselves are overly long. "Almost all brokers experienced the sentence 'we reserved this room for two hours' when they come for a closing and it's usually just a hassle for all parties involved to travel to the same place when most of the work is done electronically anyway between attorneys, title and bank," Lahav says.
"During Covid, we figured out how to get the clients to sign in advance, and with electronic signatures the closing could be handled remotely by all parties involved. It's more efficient and can promote faster closings," he says.
Brick Underground articles occasionally include the expertise of, or information about, advertising partners when relevant to the story. We will never promote an advertiser's product without making the relationship clear to our readers.