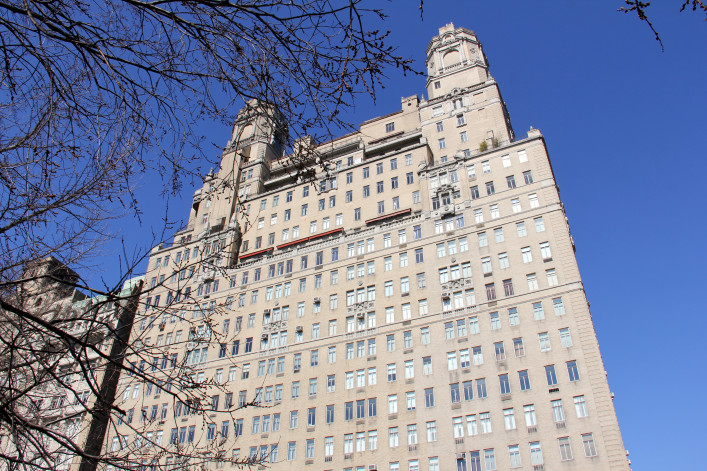 How long does it take to close on a co-op in New York City?
On average, it takes about 60 days from acceptance of an offer to close on a New York City co-op, according to James Woods, Esq., managing partner at Woods Lonergan PLLC, a Manhattan-based law firm that concentrates on real estate and in particular, buyers, sellers, and cooperative representation.
"The key factors that impact timing are the contract negotiations, whether the buyer requires financing and the board review process. However, there are several moving parts to each deal that could affect timing," Woods says. "To expedite the process, it's important that the real estate attorneys and brokers are experienced in the intricacies and nuances of New York City co-op transactions."
Pro Tip:
The real estate attorneys at Woods Lonergan have decades of experience successfully representing buyers and sellers in every type of transaction. "We mobilize quickly to guide you through every aspect of your purchase or sale, from home inspection to contract negotiations and closing," says managing partner James Woods. To learn more about Woods Lonergan or schedule a free 15 minute consultation, click here or call 212-684-2500.
What are the steps involved in closing on a co-op?
Every co-op purchase goes through similar, often overlapping steps between accepted offer and closing. Here is a rough timeline for the typical co-op purchase:
Negotiating the contract (7-10 days): After the seller has accepted the buyer's offer, the real estate agents provide both attorneys with a deal sheet. The deal sheet typically includes information pertaining to the key aspects of the transaction such as the parties' names, property address, the purchase price, down payment, financing requirements, if any, and other caveats of the deal. 
Typically, the seller's attorney prepares the initial draft of the contract. However, each attorney has an opportunity to review the agreement, and attach any riders to the contract. A contract rider is an ancillary document intended to modify, clarify, or supplement additional terms to the contract pertinent to their respective clients' interests. 
"Although the purchase price and deposit have already been agreed upon, there are other points of negotiation during the contract drafting phase," says Lauren Tobin, Esq., a real estate attorney at Woods Lonergan who specializes in the representation of buyers, sellers, and cooperative corporations. "For example, when is the closing date? Is there an 'on or about closing date' or will it be a 'time is of the essence' closing? Are there terms requiring appliances to be in working order at the time of closing? Will the premises be delivered vacant at closing, or is the seller looking to remain in possession post closing?"
During this stage, the buyer's attorney usually performs due diligence on the co-op to determine if there are any material issues that could impact the buyer's decision to purchase. For example, the buyer's attorney should examine pertinent corporate documents of the cooperative, including its offering plan, by-laws, board meeting minutes and yearly audited financials.
"It is crucial to avoid delays while conducting contract negotiations and due diligence. Both sides are usually looking to get into a contract quickly. A buyer is concerned that a higher offer may come in, which may lead to a bidding war. Meanwhile, the seller does not want the buyer to walk away from the deal. You want to be thorough yet expeditious in this process," Woods says.
Mortgage commitment (30-45 days on average): As soon as there is an accepted offer, buyers who are planning to get a mortgage need to give the bank everything necessary to get a mortgage commitment letter. 
"You want to have the mortgage financing application filed as soon as you have the contract in hand," Tobin says. "Lenders can take several weeks from the time you complete your application to the time your mortgage is approved. Having your mortgage commitment finalized may be helpful in your board application process."
Board review process (2-4 weeks): Once the contract has been signed by all parties, the buyer will prepare and submit a board application to the co-op management company. Co-op board applications might require documents such as bank statements, tax returns, and reference letters from personal and professional sources. A buyer's completed board application is sent to the managing agent and subsequently forwarded to the co-op board if everything is in order.
"Assuming everything is in order, it may take about two weeks for the package to be reviewed by the co-op board. Most board rejections happen during this preliminary review rather than after an interview," Tobin says. If the board agrees to move forward on the application, the next step is to schedule the board interview. Zoom interviews have become quite common as a result of the pandemic, which is a silver lining for co-op buyers.
"It's significantly easier to schedule the interview when board members do not have to physically be in the same place," Tobin says. "Interviews typically take place one to two weeks after the board reviews the application, versus up to three or four weeks if the meeting needed to take place in person."
Board approvals or rejections usually happen quite soon after the interview. "Most buyers sense when the interview has gone well, with many getting official approval almost immediately afterward," Tobin says.  
Lien search (2-3 days): While the board application is being processed, the buyer's attorney will usually order a lien search to make sure there are no liens or other clouds on the title affecting the seller's interest that the buyer should be concerned about.
"It's important to have a diligent attorney who will order and inspect a lien search and flag any issues early on," Woods says. "This way, notice as to any open liens can be provided to the seller's attorney, giving them plenty of time to clear or remove them before closing." 
Closing (7-14 days after board approval): "Currently many closings are done remotely due to the Covid-19 restrictions, so this is another area of the timeline that has become more efficient because of the pandemic," Tobin says. "Virtual closings save time because not everyone has to be in the same room at the same time. If permitted by the co-op's transfer agent, the parties can sign at their convenience and mail the executed documents to the transfer agent immediately thereafter."
What can delay or speed up the closing of a co-op?
All-cash deals: "When the buyer is paying all-cash rather than financing any portion of the purchase, a co-op closing can take as little as four to six weeks," Woods says. All cash purchases eliminate potential delays caused in obtaining mortgage commitments, appraisals, the underwriting processes and more. 
Buying from an estate: If the decedent's representatives have their affairs in order, including letters testamentary empowering the executor to sign the contract on behalf of the estate, transfers from an estate can move in a similar fashion to ordinary sales, according to Tobin.
"That said, estate transfers involve a whole new set of documents, and if your attorney hasn't handled them before, they may not be familiar with them or know the best way to explain them to their client," she says. "It's important that the attorney knows what they're looking at and can do an extra layer of due diligence."
Buying from a sponsor: These closings typically proceed at a faster than usual clip—closing two to four weeks earlier—because they usually don't require board approval.  
Lost stock certificate or proprietary lease: In the event that the sellers have misplaced their original stock and proprietary lease, additional documents must be prepared and executed. Some cooperatives are satisfied having these sellers execute affidavits that indemnify the cooperative for lost stock certificates and leases. Other cooperatives require that the seller obtain an Eagle 9 policy for the cooperative and buyer's protection—which can further delay closing. An Eagle 9 policy insures the buyer's interest in the cooperative corporation and protects the buyer from potential losses. For example, an Eagle 9 policy will insure the buyer for losses resulting from claims made by creditors against prior owners of the shares.
---
James Woods is a partner at Woods Lonergan PLLC and Lauren Tobin is an associate with the firm. The firm Woods Lonergan PLLC  represents New York City buyers, sellers, cooperative corporations, landlords, tenants, contractors, developers and management companies. To submit a question for this column, click here. For a free 15 minute legal consultation, call 212-684-2500 or send an email.
Brick Underground articles occasionally include the expertise of, or information about, advertising partners when relevant to the story. We will never promote an advertiser's product without making the relationship clear to our readers.