Negotiating + Financing
Here's why it's so hard to get condo questionnaires filled out
The expanded list of questions used by mortgage lenders stresses out NYC building managers
It's like 'pulling teeth' to get the necessary information, says one compliance officer
Mistakes and incomplete forms may delay loans or land a building on the unavailable list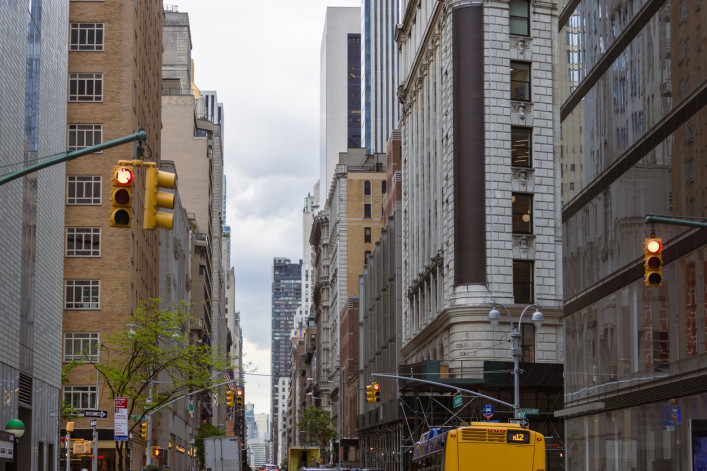 As a New York City condo or co-op buyer seeking a conforming loan, or owner looking to refinance, you might not realize the process involves a behind-the-scenes tug of war over a document called a condo questionnaire. This is a list of questions that mortgage lenders use to determine whether your building is in good financial health and structurally sound to give your loan the green light.
You might assume that filling out questions about your building is a simple copy-and-paste formality, but both sides say it is a major headache. On the one hand, you have lenders (and the companies they hire to obtain the completed questionnaire) scrutinizing your building and its financial situation—for example, asking questions about special assessments and recent inspections—to avoid making a bad loan. On the other are management companies who say that the questions are overly intrusive and ask things that they can't address or seek answers that are readily available online.
Plus: Condo questionnaires became more complicated after the July 2021 Champlain Towers South collapse in Surfside, Florida, which killed 98 people and occurred after building managers were warned about major structural damage. In December of that year, at the request of mortgage lenders, Fannie Mae and Freddie Mac, government-backed entities that buy loans from banks, jointly developed questions that were added to each entity's questionnaires. The addendums address buildings' structural integrity amid concerns about aging condo infrastructure.
But these are optional forms. Lenders also use their own forms, which are substantially similar. Some larger management companies create their own as well. They still may have to answer additional, sometimes duplicate questions from lenders.
What does this all mean for buyers and owners? You need to be aware that some management companies struggle to complete the forms, and getting all the answers can add extra time to the process. This can be nerve-wracking if you have a rate-lock that's about to expire. In a self-managed building that relies on a board member to fill these forms out, it may be even more of a struggle.
Like 'pulling teeth'
W. Patrick Connolly is the principal and chief risk and compliance officer for Project Risk Evaluation Partners. It's his job to convey information about a condo or co-op to lenders to determine eligibility for loans and he says it's like "pulling teeth" to get these forms filled out accurately and completely.
A big part of the problem is not enough information. He says some buildings do a good job but others turn the task over to staff or board members without the knowledge to complete the forms.
"We ask pretty involved questions and get one- or two-word answers. It's laughable," he says.
Connolly shared with Brick examples of eight, incomplete questionnaires—they are dense, two-page, single-spaced forms (identifiable information was redacted). One document was mostly blank. Another provided only the year (not the day or month) when the loan term expired.  A third had "zero" next to the total number of shares (an impossibility). On another, there was a response to a question about the flip tax amount: "2 percent."
"Two percent of what? Sale price? Profit? Who is responsible for paying?" Connolly says. In these situations, he must send it back for more information, and the back and forth can delay the loan. Even if he knows what the managing agent intended to say, he can't make adjustments to the document.




Some boards may not be aware of the problem, Connolly says. That's because once a board has done the work of finding and hiring a management company, they want to step out of the way. "I don't think anyone is bird-dogging" the management companies, he says, adding that boards should "understand that this is endemic with our industry." (Management companies have their say below.)
Bottlenecks at self-managed buildings
In self-managed buildings, a member of the board will be responsible for filling out the questionnaires, but what often happens is "we will get a response that 'only so and so can do that but he's on vacation this month,'" Connolly says.
"Boards need to have a better methodology. If the board president is out of town, delegate so you can keep things moving," Connolly suggests. "Lenders have expectations that need to be managed; a borrower wants to know when they will close. It all grinds to a halt because someone has done a weak job.
"You have to think about it from the lender's side of things. Fannie Mae or Freddie Mac are going to look at this and say, 'hold up.' No one wants to make lending decisions on substandard data," Connolly says.
In some cases, Connolly has experienced management companies that are so resistant to sharing information that conversations verge on being "hostile."
"They really want you to just go away and make the loan, that's the attitude you get, as if you are bothering them," he says. Ultimately, if he can't get cooperation, the lender will say it cannot do the loan, a situation he runs into about six times each year.
Management companies respond
As you can imagine, there's another side to this story.
Scott Soifer, senior vice president at Maxwell Kates, says that questionnaires have become longer and more invasive in recent years, especially after the Surfside condo collapse. Despite getting paid, "assistants dread doing them," he says.
"With some questions, you have to be very careful how we answer them," he says. "Banks will ask vague questions or questions that don't have a definite answer, for example, the question: "Do you expect an assessment?"
"We can't predict these things," he says.
In addition, Soifer says, "We can't comment on the structural soundness of a building. We were warned by legal counsel to be careful about making certain statements about the structural viability of a building. We're not engineers. If a bank is so inclined, they could hire an engineer but they're not going to do that, it costs money and takes time."
It's especially difficult if a building is new to the management company.
"If we're in the first year or two of managing it, we don't know everything about the building. We have to do the research," he says. It's one of the reasons banks are frustrated with us, he adds.
Sometimes the level of detail that banks want seems absurd, he says, for example, banks may want to know the last 10 years of maintenance increases or why a building with a $3 million budget was $30,000 over.
"The bank asked, 'What went wrong? Obnoxious! 1 percent over budget! Nothing went wrong," he says.
If he could tell lenders something it would be this: Why not look up some of the requested information yourself on sites like PropertyShark and NYC's Department of Finance. He estimates that could save a couple of days for each questionnaire, no small consideration since assistants are generally working on four to five at a time.
Management companies charge a fee to complete the questionnaire, and each firm sets its own rate—generally around $275.
50-150 questions per questionnaire
"The biggest issue we have is managing the turnaround expectations," says Peter von Simson, chief executive officer at New Bedford Management Corp. "We usually get between five and 10 orders a week, which entails filling out between 50-150 questions per questionnaire."
Lenders, attorneys, and brokers don't seem to "fully understand the work it takes to complete them, given a portfolio our size," he adds.
Standard questionnaires can take five business days, or three expedited. Larger ones can take seven days, or five expedited.
After the Miami building collapse, the questionnaires began to require more detailed information related to structural integrity and habitability. "We are asked for information related to recent engineer reports, deferred maintenance schedules, funding questions, and reserve studies," he notes. 
Lack of a universal questionnaire
Michael Wolfe, president of property management for FirstService Residential New York, said the lack of a universal questionnaire is a big problem. But "different lending institutions ask different questions," so standardizing the form might be impossible, he adds.
At his firm, there's a large enough staff so that questionnaires can be handled quickly, but he says that smaller management companies can struggle. Having an electronic version of the form helps—not all buildings do this. At FirstService, the questionnaire can be downloaded and completed the same day, he says. Sometimes there are additional, "redundant" questions, Wolfe says. Addressing those can be instantaneous or take a few days.
He notes that addendums from Fannie Mae and Freddie Mac have made questionnaires more complicated, for example, questions like, "Are there any issues in the building that would cause structural defects?"
"What manager would know that without an engineer's report?" Wolfe says. When a building lacks a report, managers are in a tough spot and need to phrase their response carefully, along the lines of: "We are not aware of defects."
Brokers also play a role in getting questionnaires filled out, he says, and offers this tip for buyers: Check in with your broker. "Get confirmation from your broker on when they submitted the questionnaire to the management company, especially if you have rate lock."
Fannie Mae's 'unavailable list'
A questionnaire that has incorrect or incomplete information doesn't just impact the individual buyer, it can have implications for the entire building.
As Connolly explains, "A badly filled out questionnaire can land a building on Fannie Mae's 'unavailable list.'" This is a database of buildings where mortgage lenders can't close and sell loans to Fannie Mae for a variety of reasons, including issues with the buildings' finances, insurance, structural repairs, or investor-owned units.
For example, Connolly says one questionnaire he received said that every unit is owned by a sponsor—this is highly unlikely, however it means that the building would be considered ineligible for lending because the number of investor-owned units exceeds Fannie Mae's maximum thresholds—for a single investor the limit is 20 percent.
Orest Tomaselli is the president of the project approval division at CondoTek, which provides data on condos for lenders, and the CEO and president of Strategic Inspections. 
His firm is also running into resistance a a result of Fannie Mae and Freddie Mac's new addendums.
"We've encountered many property management firms and condo and co-op boards who will not answer the questions about structural and mechanical condition," he says. "This in and of itself can render a loan rejected or a property to be unavailable for lending."
The solution, he says, is "to have a reserve study performed on a condo or co-op property by a professional engineer. His firm, Strategic Inspections, conducts co-op and condo reserve studies, and it is doing more reserve studies than ever.
Buildings that have violations related to incomplete structural repairs will also be considered by Fannie Mae and Freddie Mac to be unavailable for lending until that work is done.
The bigger picture
The trouble many buildings have with filling out questionnaires points to a bigger problem with aging infrastructure, with which many NYC condo and co-op buildings are grappling.
A Fannie Mae spokesperson says its policies support "the viability of condo and co-op projects by requiring disclosure of needed critical repairs and significant deferred maintenance that may impact the safety, soundness, structural integrity, or habitability of a condo or co-op unit, or the overall project and its amenities. Projects in need of critical repairs or that have significant deferred maintenance can result in unsafe living conditions, evacuations, and uninhabitable homes.
"In addition, special assessments for these types of issues can result in a substantial financial hardship for homeowners, which can put them at risk for loan default and foreclosure."
Condo and co-op buildings face some tough, expensive choices about completing repairs in order to meet lending requirements, Tomaselli says. He predicts most condo and co-op buildings will be acquiring capital loans in the near future.
"These capital loans act as a panacea for lending compliance. If a building has substantial capital or access to capital then they can prove that they are fiscally responsible and complete this work," Tomaselli says, adding that "these loans are also widely accepted by both lenders and lending agencies."
To Connolly, it boils down to this: Fannie Mae and Freddie Mac "are not wrong in not wanting to loan in buildings that have structural problems."
Brick Underground articles occasionally include the expertise of, or information about, advertising partners when relevant to the story. We will never promote an advertiser's product without making the relationship clear to our readers.