Ask an Expert
How often does our board need to do a reserve study for our building?
Your board should consider doing a reserve study every three to five years
The status quo of doing one every five to 10 years could put your building at risk
You can expect the cost of a reserve study to range from $10,000 to $40,000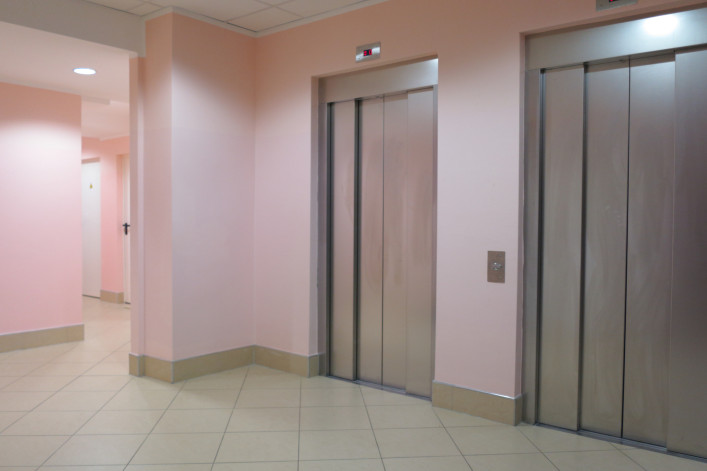 Voyagerix/iStock/Getty Images Plus via Getty Images
How often does our board need to do a reserve study for our building?
A reserve study or capital plan is a way for you to get information about the upgrades and repairs needed to keep your apartment building operational. The frequency of performing a reserve study should be every three to five years, our experts say. 
"These reserve studies could be quite expensive because they usually involve a mechanical engineer and other consultants or experts," says Mark Levine, principal of the property management firm EBMG. He says the estimated range for the cost of a reserve study is $10,000 to $40,000. 
What is a reserve study?
The systems assessed for a capital plan or reserve study will typically include the elevator, boiler, sprinkler, façade, and roof. The study allows you to plan ahead, figure out how you will pay for the necessary upgrades, and help you avoid imposing large special assessments. "Each study is thorough and presents the state of the building as it stands at the time," Levine says. He says boards typically complete a reserve study every 10 years or so but five years is preferable.
Orest Tomaselli, president and CEO of the reserve study firm, Strategic Inspections, says for decades the recommendation was for reserve studies to be carried out every five years but "as new local laws have begun to spring up that require mechanical, structural, and emissions compliance we have seen that time frame reduced to every two to three years." Local law requirements for apartment buildings include gas line, façade, and parking garage inspections as well as ambitious carbon emission goals under Local Law 97.
Tomaselli says it's "archaic" to do a reserve study every 10 years. "A reserve study must be done every three years to ensure that unit values remain in line with the marketplace. Any other decision will render a building un-financeable and result in massively reduced unit values," he says.  
Why is a reserve study important? 
Condo and co-op boards have a fiduciary responsibility to owners to make sure the building is well managed. Although boards may be inclined to push off the completion of a reserve study, Tomaselli warns, "the consequence of not having a reserve study performed every three years is that mechanical and structural systems are not checked for deterioration and often this results in far more expensive repair costs." It is always more expensive to deal with an emergency repair than a planned one. 
Boards should also know that Fannie Mae, one of the government-backed entities that buys loans from banks, can put buildings on a "do not lend list" if they are not funding their reserve fund annually; there's no longer a reserve study loophole for this requirement.
Fannie Mae previously required buildings to put 10 percent of their operating budget toward a reserve fund each year, but a building could perform a capital reserve study in lieu of the reserve fund line item. That's no longer an option. Lending guidelines from Fannie Mae changed last year to eliminate that flexibility. Now, buildings that do not have a 10 percent reserve line item are considered by Fannie Mae to be "unavailable for lending." (Freddie Mac does accept a reserve study instead of a reserve fund requirement.)
Co-op buyers won't get to see reserve studies
When you buy a co-op, you'll find most of the audited financial statements say the board has not undertaken a reserve study for future capital expenses.
Levine advises co-op boards that have performed a capital reserve study to only use it internally and keep it in draft form. This protects the board from possible lawsuits: "If someone buys into the building with the knowledge of $1 million in capital expenses over the next 10 years, but the price balloons to $2 million due to inflation and other costs, the board could be held liable or they can be taken to court over the discrepancy," he says. 
The board can release the reserve study to the shareholders as information that's learned but it will not release concrete numbers that are almost certain to change over time. 
Deanna Kory, a broker at Corcoran, says it is standard for buildings to conduct annual reviews of mechanical systems. "Often the resident manager is fully aware of the state of the different mechanicals and need for other capital improvements," she says. When you look at the building's financial statement, you'll want to see three months of maintenance or common charges available for repairs, or a quarter of the annual operating costs. 
How do you conduct a capital reserve study?
To prepare a reserve study, an architect or engineer would be hired to perform a survey of the building describing the condition of the building, estimated costs of upcoming projects and repairs, and when those upgrades might need to be done—whether it is three, five, or 10 years away.
"For those buildings where you don't know what you have on site and as a result can't plan accordingly, it is worth the expense," Levine says. 
"The cost is far less than the consequence of not having it in place," Tomaselli says.
He finds most condo and co-op buildings aren't even aware of what components are in their property. His firm has recently been completing reserve studies for buildings that have never done one before and typically finds buildings with limited reserves and several large special assessments in place.
Brick Underground articles occasionally include the expertise of, or information about, advertising partners when relevant to the story. We will never promote an advertiser's product without making the relationship clear to our readers.