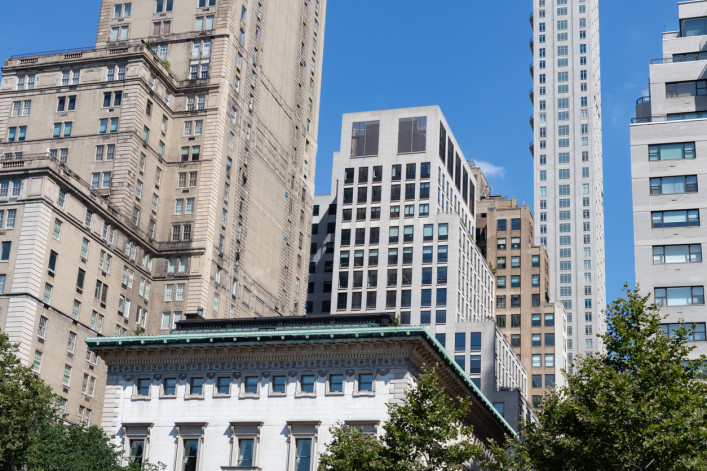 If you're eager to buy in New York City, a recent move by the Federal Reserve likely means you won't have to rush into any quick decisions in order to take advantage of historically low mortgage rates. 
Federal Reserve officials have announced they are leaving interest rates near zero through at least 2023, according to The New York Times. But interest rates are not the same as mortgage rates, so how does that translate to low mortgage rates?
As Peter Warden, editor at The Mortgage Reports, explains, mortgage rates are determined by supply and demand in a securities market. When the Fed makes a move, it impacts the mood of the market, which can have an indirect impact on mortgage rates, he writes. And right now, the general sentiment is that recent actions are good for mortgage and refinance rates.
Brittney Baldwin is a loan officer with National Cooperative Bank (a Brick Underground sponsor) and says due to the low interest rate environment, she's seen a huge uptick of consumers refinancing, "especially those who are taking cash-out refinances for home improvements."
Currently the 30-year, fixed-rate loan is at a record low of 2.86 percent and the Federal Reserves' most recent statements committing to interest rates close to zero suggests buyers will have years of low mortgage rates ahead. That gives you more time to save for a down payment.
In late August, Jerome Powell, chair of the Federal Reserve, explained in a speech that the Central Bank is promoting the goals of "maximum employment and price stability," with a plan to average 2 percent inflation over time. In comments yesterday, Powell said their policy would be "highly accommodative" for many years until the economy has recovered. 
Joseph Allen, a senior mortgage lending officer with Quontic, says it's a common misconception that federal rate cuts have a direct correlation with mortgage rates. When the Fed cuts interest rates it's the prime rates that are adjusted and that has an impact on the likes of credit cards and some types of auto loans. "Mortgages work a little differently—they are based on the bond market," he says. 
Before the pandemic, a strong stock market would see mortgage rates rise as investors took their money out of bonds. Conversely when stocks are doing badly, there is more interest in safer investments, like bonds, and mortgage rates go down. So it is unusual to see the stock market doing well while mortgage rates are still going down.
There is a group of borrowers for whom the waiting game may not make sense—if you're refinancing, a fee is being introduced on loans delivered on or after December 1st, 2020. 
"It makes refinancing a little bit more expensive," Allen says, but he points out whether you are talking about 2.5 or 3.5 percent, it's still a very low interest rate for a 30-year-fixed mortgage.
"Even if mortgage rates do go up—it's not like we are going to wake up and they will be 5 percent. They don't move that quickly," he says.
Brick Underground articles occasionally include the expertise of, or information about, advertising partners when relevant to the story. We will never promote an advertiser's product without making the relationship clear to our readers.