Nothing says you've made it in New York like buying a penthouse apartment. It's the ultimate Big Apple status symbol, and carries a cachet of prestige, luxury, and seclusion that is hard to match elsewhere. There are practical benefits, too, from the peace and quiet of not having a neighbor above you to great views and potential access to private outdoor space.
The top-floor abode in a building often has a unique layout, special features, and higher ceilings, but this very distinctiveness also creates particular concerns that other units in the building don't encounter.
"There are a million questions to ask yourself before buying any apartment, but especially with a penthouse, the more you know from top to bottom, the better off you'll be," says Peter Zaitzeff, a real estate agent in Corcoran's Chelsea office who helps buyers look beyond the pretty face of a penthouse and make the smartest possible purchase.
Here are a few questions to ask before shelling out for a penthouse in New York City.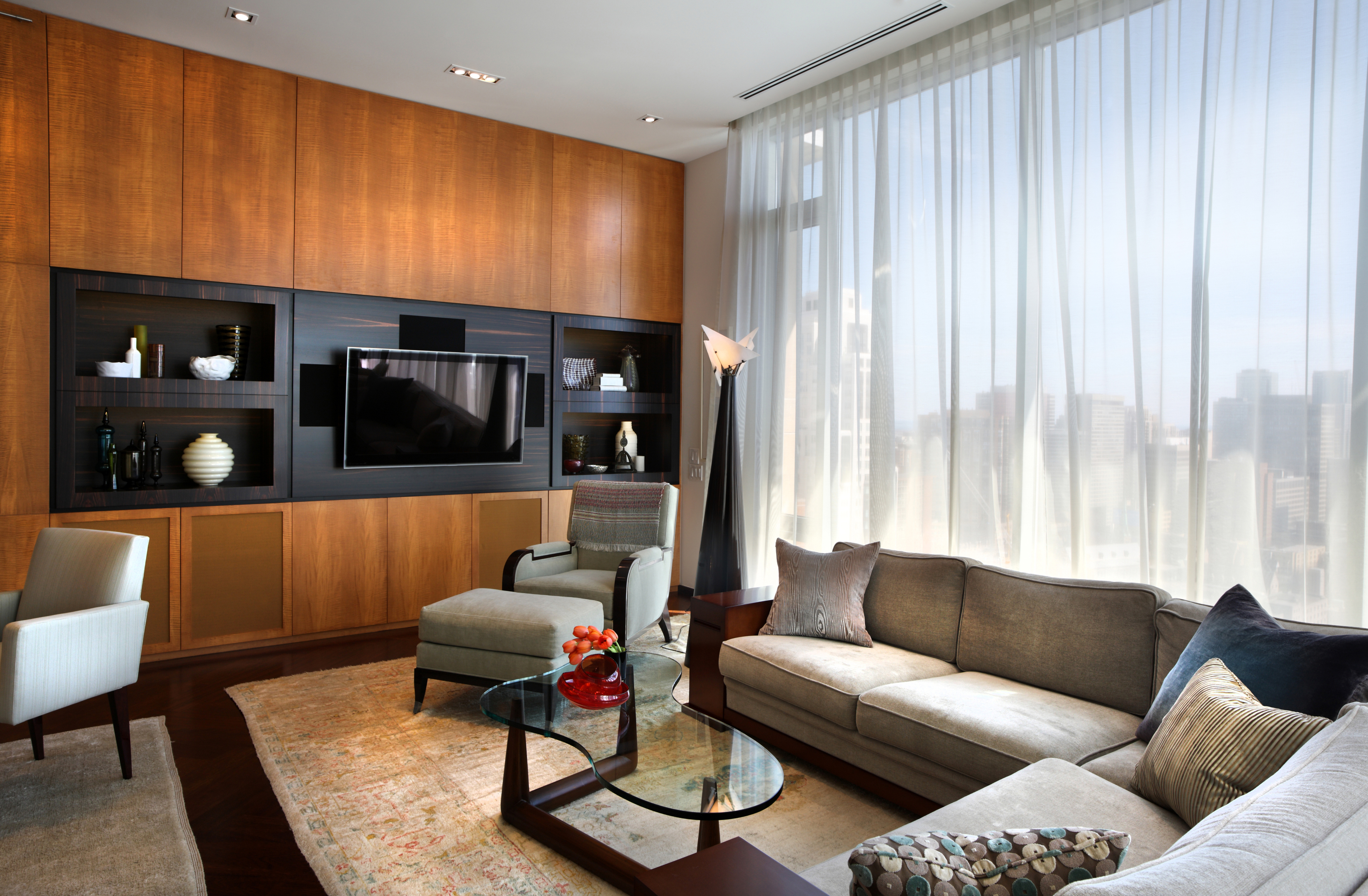 1) Is there a history of leaks?
Obviously, a penthouse is on a building's top floor, which can make it somewhat more vulnerable to weather-related damage. So that's one thing to be wary of. In addition, a building's rooftop mechanical systems—HVAC, drainage pipes, cooling towers, compressors, boilers, pumps, water storage, and so on—can also be a potential source of damage.
If you're buying a resale, Zaitzeff recommends that you exercise particular diligence inspecting the apartment for leaks or damage. Leaks are the tell-tale sign of structural instability in a penthouse apartment. "There's more of a chance of something going wrong, so buyers need to be really scrupulous to ensure there are no ongoing issues," he says. "Also be sure to have your attorney review the board minutes to see if any problems are mentioned there."
2) Can you expand the apartment?
You can never have enough space in New York, can you? While penthouses do tend to be larger than other units in the building, they also offer increased opportunities for expansion.
If you're buying a resale and you think you might be interested in combining your apartment with an adjacent one to the side or beneath the penthouse, Zaitzeff recommends sounding out those owners to gauge their willingness to sell, either now or in the future.
You have more and better options in a building that's still under construction, when you can ask the developer to combine two or more units before all the walls are up (more on that below). "Usually they'll say yes and even do it for you," Zaitzeff says.
You may be able to cut overall costs, too. "In general, developers have become more negotiable and accommodating in the work they'll do pre-closing," Zaitzeff says.
3) Will the developer customize it to your liking?
Penthouses already come with tons of perks. Because they tend to have more square footage, penthouses in new developments generally have larger appliance packages and additional bells and whistles, like wine storage or a second oven. They also have bigger living and entertaining spaces, sometimes including continuous indoor/outdoor space, and higher-end, distinctive finishes. And even if there aren't flues in the building, you may get a fireplace because you're on the top level.
These are the flourishes that help set penthouses apart, but that doesn't mean you won't want to design elements of your home as you see fit. Maybe you want to add a private shower to your outdoor space, or take advantage of some room in the air rights to add another level. The very fact that developers include these perks to help sell penthouses allows you some leeway to customize as you see it. You might be able to save some money in the process.
"If you buy a unit off plan, or if the unit has yet to be built, and you want to customize it, sometimes the developer will give you an incentive off the asking price for not doing the work of getting appliances, fixtures, and finishes in the unit themselves," Zaitzeff says. "Conversely, if the unit is already built out and the new owner wants to make changes, you could negotiate a designer credit where the buyer gets something off."
4) Are there common areas above or adjacent to the penthouse, and how often are they used?
Do other residents in the building have access to that rooftop deck above the penthouse? That's something you'll want to know if privacy is a key factor in your choice to buy a penthouse.
"At the top of the building, you don't have people looking in, but a lack of privacy in a penthouse would discourage a would-be buyer," Zaitzeff notes.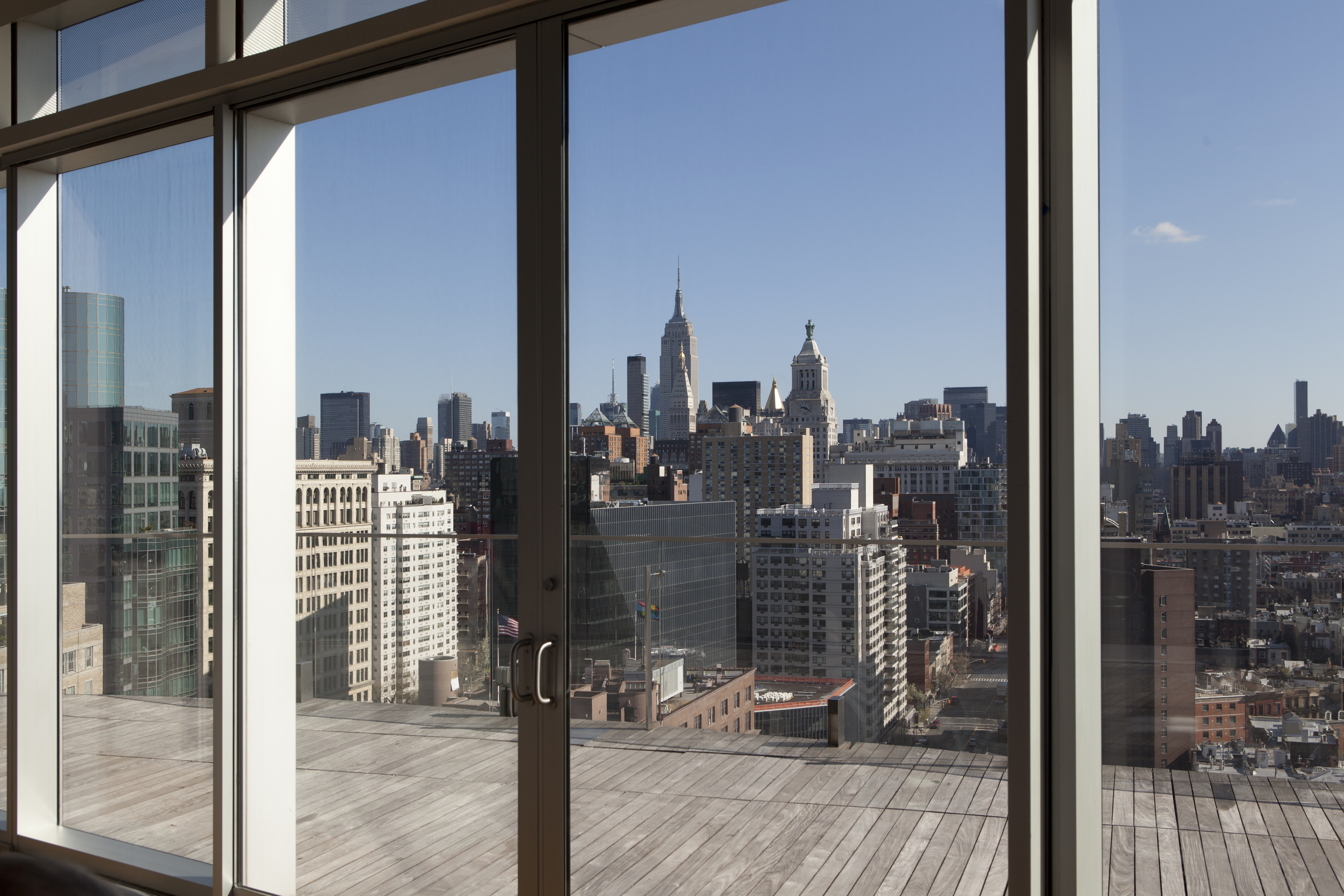 5) Will anything obstruct your view?
There are two main reasons to buy a penthouse: bragging rights and views. So you don't want to find yourself in three years looking at a construction site rising outside your window. Such is the scenario that residents will soon face at 160 Leroy, a luxury condominium in the West Village, after the air rights at nearby Pier 40 were transferred to a consortium of developers with plans for a large-scale mixed-use project.
One tip, when you're visiting penthouses, is to look at the surrounding neighborhood and try to spot which lots are ripe for development, either by adding height to additional structures or by tearing buildings down and constructing something new. (Your broker can lend a helpful eye here.) If you have any concerns, you and your agent can work with a title company that can look up the floor area ratio (FAR) allocated to any specific building. FAR limits, which are part of zoning regulations, control the amount of building floor area and can give you an idea of how high a building on a particular lot can go. For example, a FAR of 1.0 means that the developer is allowed to build the equivalent of a one-story building over her entire lot, or a two-story over half the lot.
6) What's the developer's history?
While you're in detective mode, it's worth doing some background research on the developer. This is particularly important with a penthouse, since as we've noted, they can pose unique structural and maintenance challenges.
"Look at what other buildings they've been associated with, how those buildings have done, and how they've held up after construction," Zaitzeff says. "If you go with a more unknown developer, you could get something really great— they understand they need to deliver and their rep is on the line—but they could be inexperienced and value-engineer in areas that could cause ongoing issues."
7) How is maintenance of outdoor spaces done?
One of the benefits of being on the top floor is having access to the roof, but that also means that unless you want workers coming through your apartment, you may have to take charge of ordinary maintenance, like snow removal or basic landscaping. And when it's time for buildings to do roof or facade work, it'll likely be your apartment that workers must go through to access those spaces.
Looking for expert help finding your next place in New York City? Visit corcoran.com today.