Buy Curious
What to know about buying in Sheepshead Bay, Brooklyn, where you can get more space and live a short drive from the beach
The southern Brooklyn community of Sheepshead Bay, which gave us Judge Judy and stand-up comic Andrew Dice Clay (and his obnoxious, no-holds-barred alter ego The Diceman), is a diverse area on the bay of the same name.
Its odd appellation comes from the edible fish that swims in its waters (you can't make this stuff up!), but if you decide to dine there, you're not likely to see it on the menu.
In this week's Buy Curious, Albert Wilk, owner/broker at Wilk Real Estate I, and Charles Olson, a broker with Keller Williams Realty Empire, give us the inside story on Sheepshead Bay.
The question:
I've been hearing that Sheepshead Bay is cheaper than some other communities in south Brooklyn. Is that true?
The reality:
"It's less expensive than, say, North Brooklyn areas like Park Slope, where the prices are twice as high, but you'll pay about the same price in Sheepshead Bay as you do in other southern Brooklyn neighborhoods," Wilk says.
Where is it?
Sheepshead Bay is bounded by Midwood on the north, Gerritsen Beach on the east, and Brighton Beach and Homecrest on the west.
Why would NYers want to move to Sheepshead Bay?
"It's close to the beach, it's a nice neighborhood, and it's not too commercial," Wilk says.
Olson adds that "it appeals to people who want to spend time near the water, its restaurants are renowned, it offers close access to the highways, and its houses are more spread out than those in North Brooklyn."
Where in Sheepshead Bay should you live?
There are no named neighborhoods in Sheepshead Bay.
What are housing and pricing like?
The housing stock is mostly one and two families that are detached or semi-detached and that were built in the 1920s and 1930s. They have shared or private driveways.
Although it's a seller's market for condos and houses, co-op sales are slowing, Wilk says.
Olson notes that according to the Brooklyn Multiple Listing Service, there are 26 single-family houses, 38 multi-family residences, 38 condos, and 76 co-ops on the market.
Single-family houses generally sell for $850,000 to $1 million, and two-family, three-family, and four-family residences typically bring $1.2 million to $2 million, Wilk says.
He adds that two-bedroom condos are priced at $600,000 to $850,000, depending on square footage and the complex. One-bedroom co-ops are $270,000 to $350,000, and two-bedroom units are $350,000 to $500,000.
In terms of rentals, there are some apartment buildings as well as units in multi-family houses. Rents generally range from $1,800 for a one bedroom to $4,350 for two- or three-bedroom apartments, depending on the building.
Is there a lot of new development? 
Wilk says that "a lot of apartments are being built. There used to be more new condos, because they had a 15-year property tax abatement, but that has ended, and the incentive is now being offered by rental properties."
He added that most of the new apartment buildings are around six stories high and have at least 10 units each.
Olson estimates that fewer than a dozen condo developments have been built in the last five years.
What's the transportation situation?
The B and Q trains run in Sheepshead Bay as do the B3, B4, B36, B44, B44 SBS, B49 and B68 local buses and the BM3 express bus.
What is there to do?
Sheepshead Bay has no beach, but it is a five-minute drive to Coney Island and all its attractions as well as Brighton Beach (and its boardwalk) and Manhattan Beach. These beaches can even be short walks away if you live in certain parts of the community.
Over there water activities include fishing, boating, and swimming. Olson notes that there are numerous swimming clubs, such as CIBBOWS.
Although Sheepshead Bay has no large green spaces, there are several small playgrounds.
The Regal UA Sheepshead Bay movie theater includes screenings in IMAX.
What's the restaurant/nightlife situation?
The main commercial arteries are on Avenue Z, Sheepshead Bay Road, and Emmons Avenue where you'll find a smorgasbord of restaurants, including Russian, Greek, Italian, and Japanese.
"Many of the restaurants are on the water and have outdoor seating," Olson says.
Iconic eateries include Randazzo's Clam Bar, a waterfront dining spot that has been serving Italian fare since 1932; Masal Café & Lounge, which has a Mediterranean menu; Baku Palace, whose Azerbaijani-style menu comes with live entertainment; and Roll-N-Roaster, which has been serving its fast-food, made-to-order roast beef sandwiches for 48 years.
Other popular haunts include Liman and Opera Café Lounge (both serving Turkish cuisine); Rocca Café & Lounge has a Mediterranean menu.
How about grocery stores?
Grocery stores include Cherry Hill Gourmet, which is open 24/7 and specializes in upscale European products; NetCost Market; and Stop & Shop.
Check out these listings in Sheepshead Bay.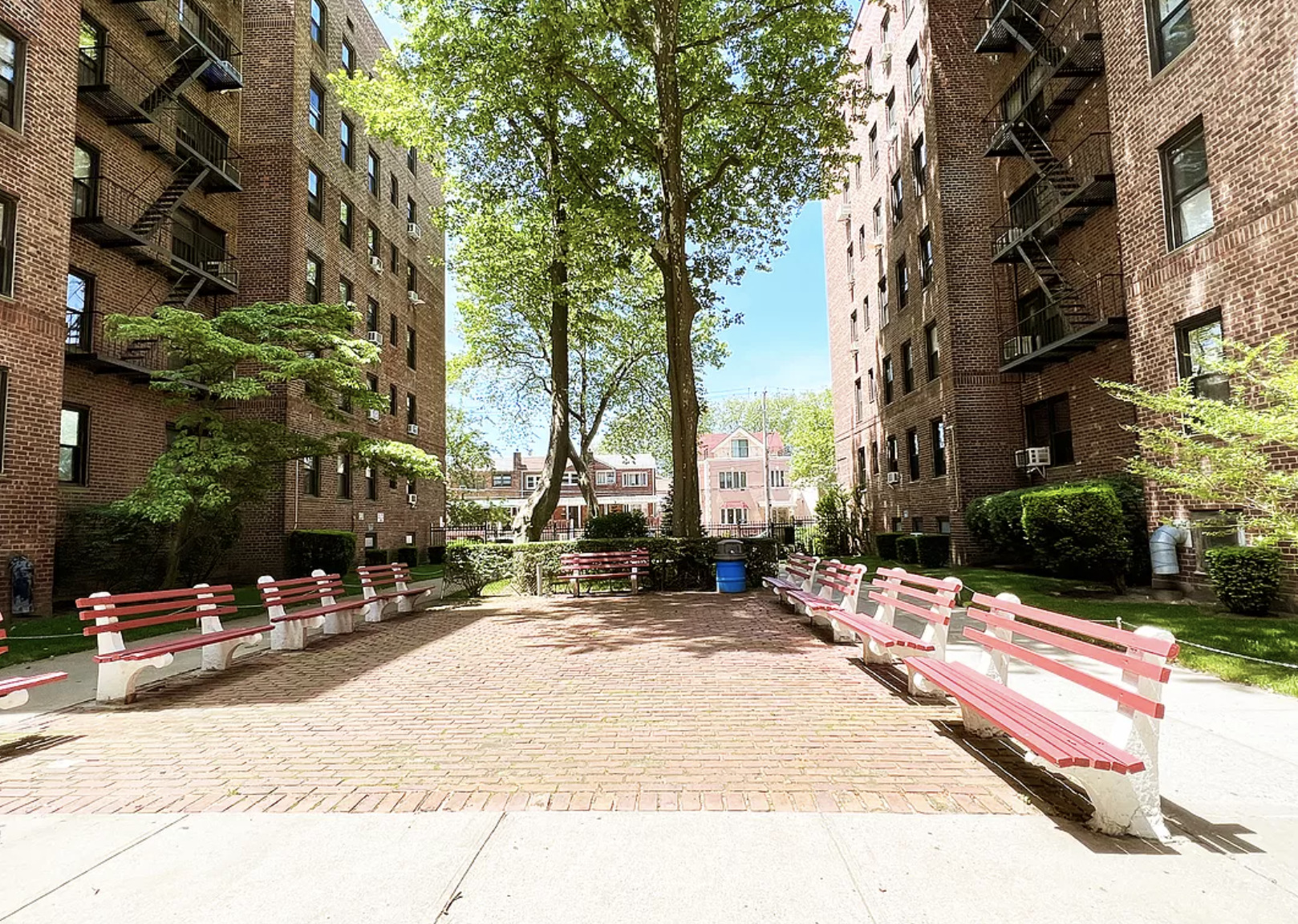 This fully renovated one-bedroom, one-bath, 800-square-foot unit is on the fifth floor of Shore Terrace Co-op and is listed for $235,000. It has hardwood floors and a spacious kitchen. The gated six-story, 60-unit, red-brick building, which opened in 1955, has elevators, garage parking, a laundry room, bike room, courtyard, garden, and live-in super.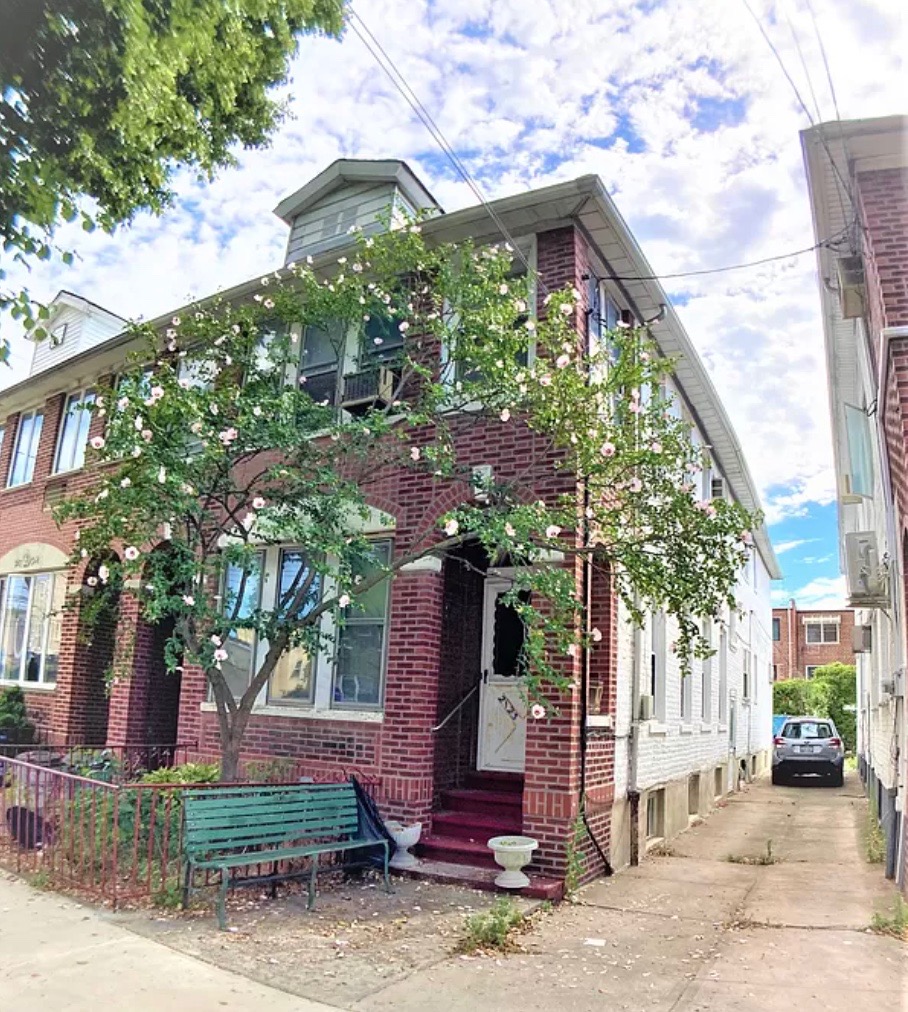 Listed for $1.8 million, this two-family, semi-detached brick house, built in 1925, is 20 feet by 65 feet. The 3,700 square feet of living space includes a basement, which has high ceilings and its own entrance. It has six bedrooms, two full baths, one half bath, a shared driveway, and backyard.

Built in 1920, this 546-square-foot detached ranch house has one bedroom and one bath, each of which was recently renovated. Features include a fully finished basement and high ceilings. It is listed for $549,000.

Set on a double lot, this two-family detached brick house, built in 1970, is listed for $1.399 million. It has four bedrooms, two baths, a private driveway for three cars, fully finished basement, and fenced backyard.

This 1,260-square-foot co-op, a sponsor unit that doesn't require board approval, is listed for $429,000. It has three bedrooms, one full bath, one half bath, a new kitchen with stainless steel appliances and dishwasher, and private balcony/terrace. The six-story building, which dates to 1965, has 153 units, elevators, a live-in super, and new laundry room.
Nancy A. Ruhling is a freelance writer based in New York City.
Brick Underground articles occasionally include the expertise of, or information about, advertising partners when relevant to the story. We will never promote an advertiser's product without making the relationship clear to our readers.