Buy Curious
What you need to know about living in Howard Beach, Queens, an area with a coastal-meets-city vibe
The southwestern waterfront Queens community of Howard Beach, where Gambino crime family boss John Gotti once held court and folk singer Woody Guthrie raised his son, Arlo, and spent his final years, has a coastal-meets-city vibe.
A middle-class community on Jamaica Bay, it's known for boating and fishing and family fun. Its commercial corridor and proximity to Brooklyn provide lots of options for shopping and dining out.
In this week's Buy Curious, Jerry Fink, owner/corporate broker of Jerry Fink Real Estate, and Carolyn McGuire, a broker associate with MetroNet Realty, tell us all about Howard Beach.
The question:
I know Howard Beach is close to John F. Kennedy International Airport, but it seems far removed from Manhattan. What's it like to live there?
The reality:
"Howard Beach's greatest attraction is that it has Cross Bay Boulevard, which is very busy, and that it has the calming beaches and waterfront [areas]," Fink says.
It can take a little over an hour to get to Downtown Manhattan by subway or car.
Where is it?
Howard Beach is bounded on the north by the Belt Parkway and Conduit Avenue in Ozone Park, on the south by Jamaica Bay in Broad Channel, on the east by 102 and and 104th streets in South Ozone Park, and on the west by 75th Street in East New York, Brooklyn.
Why would NYers want to move to Howard Beach?
"Howard Beach is a small hidden oasis in the middle of a big city," McGuire says. "The cost of a home is more reasonable than other areas in Queens such as Bayside and Whitestone. And people are very friendly—family friendships span multiple generations. Everyone knows each other, and they look out for each other," he adds.
Where in Howard Beach should you live?
There are four main neighborhoods in Howard Beach.
In Old Howard Beach, most of the housing is single-family houses that were built in the 1920s.
New Howard Beach, where the single-family housing dates to the 1950s, includes Rockwood Park, which is named for its green space and is where the Guthries lived in the 1950s.
"Rockwood Park is an old term," Fink says. "It's not used much any more."
Lindenwood, which is part of New Howard Beach, was developed in the 1950s and 1960s on a landfill and consists mostly of condos and co-ops and some two-family houses.
Hamilton Beach, which is defined by single- and two-family houses, has its own park and beach.
"Old Howard Beach and Hamilton Beach each [can be accessed by only two routes] as they are surrounded by water on three sides," McGuire says.
Ramblersville, which may come up when Googling, refers to the dozen blocks between Hawtree Creek and JFK Airport in Old Howard Beach. But nobody calls it that any more, Fink says.
What are housing and pricing like?
It's a seller's market in Howard Beach right now, with, with only 39 single-family houses, condos, and co-ops on the market, according to StreetEasy.
Single-family houses generally sell for $500,000 to $1.5 million, Fink says, while two families typically sell for $750,000 to $1.2 million.
Condo prices start at the mid-$200,000s for studios, which are rare. One bedrooms are $300,000 and higher, two bedrooms are $350,000 to $375,000, and three bedrooms are $375,000 and up, he says.
There are about 10 apartment complexes in Howard Beach, each of which has 10 to 12 units. Most of the rental options are condos, co-ops, and two-family houses. Prices are about $1,700 per month for a one bedroom, $2,200 for a two bedroom, and $2,500 for a three-bedroom unit, Fink says.
Is there a lot of new development? 
Howard Beach is pretty built up. Fink says, "so any new development typically occurs only when someone knocks a house down and builds another in its place."
What's the transportation situation?
The Howard Beach-JFK Airport station connects the A train and the Howard Beach JFK AirTrain Route. There is local bus service via the Q11, Q21, Q41, Q52 SBS, and Q53 SBS, and express service via the QM15, QM16, QM17, and QM18.
What is there to do?
Boating and fishing are the outdoor activities that define the neighborhood.
"There is fishing everywhere because we are on Jamaica Bay," Fink says. "You can throw a line in the water just about anywhere. You can even do deep-sea fishing. And because we have two canals, you can go boating; there are lots of boat rentals."
And there are several parks: Hamilton Beach Park has a playground and a ball field and offers shoreline fishing. The 20-acre Frank Charles Park, which is part of Gateway National Recreation Area, has a tennis court, a playground with a water feature, basketball courts, handball courts, a bocce court and baseball fields as well as a paved path for strolling, jogging, and bicycling.
There are three private clubs: Riley's Yacht Club, Old Mill Yacht Club, and Howard Beach Motor Boat Club.
At Rockaway Beach, which is six miles away, "you can hop on a ferry to Manhattan or Red Hook, Brooklyn," McGuire says, adding that "it's easily accessible."
Jamaica Bay Wildlife Refuge, which is also part of Gateway National Recreation Area, is three miles from Howard Beach. "It's one of the largest bird habitats in the northeastern United States," McGuire says. "People come from miles around just to observe seasonal bird migrations as well as resident species."
Resorts World Casino is a one-mile walk from the community.
Gateway Mall, which is two miles west of Howard Beach on the Belt Parkway in East New York, Brooklyn, has a variety of big-box stores, including Target, JCPenney, The Home Depot, and Marshalls.
What's the restaurant/nightlife situation?
Cross Bay Boulevard, which divides Old Howard Beach from New Howard Beach, is the main commercial center of Howard Beach.
The community has a variety of Italian, Chinese, and Japanese restaurants both casual and upscale.
Russo's on the Bay is a well-known wedding catering establishment; Vetro Restaurant & Lounge, a fine-dining venue, is renowned for its Italian cuisine, its wine cellar and lounge and views of Jamaica Bay; Matteo's Howard Beach has an extensive wine list and Italian menu; Lenny's Clam Bar is, of course, the place to go for clams; and Bruno Ristorante Italiano offers "an authentic Italian menu that is straight out of southern Italy with rustic dishes that are reminiscent of the old country," according to its website. 
"We boast about having the best pizza in New York City," McGuire says, adding that choices include DiVino Pizzeria and New Park Pizza.
Rail Bar and Grill Restaurant is another favorite spot for locals.
How about grocery stores?
There are several supermarkets, including Key Food, Stop & Shop, and The Food Emporium. At Gateway Mall, there is a ShopRite and a BJ's Wholesale Club.
Check out these listings in Howard Beach.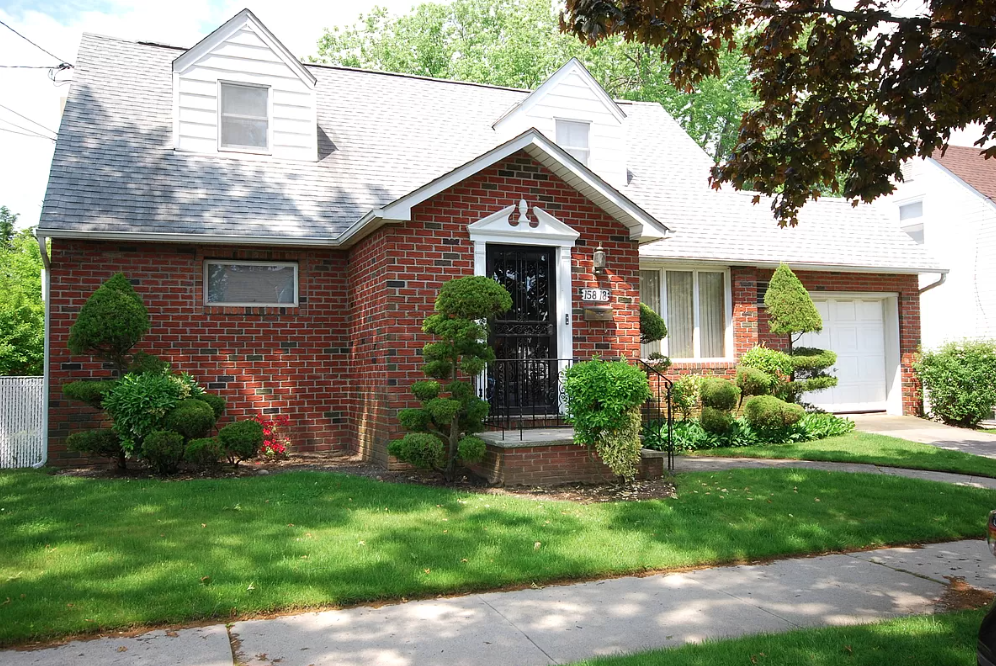 Listed for $949,000, this single-family, 2,300-square-foot house, which dates to 1950, has five bedrooms and two bathrooms. Sited on a 6,000-square-foot lot, features include a Florida room, semi-finished basement, one-car attached garage, and tree-lined backyard with a patio and lawn.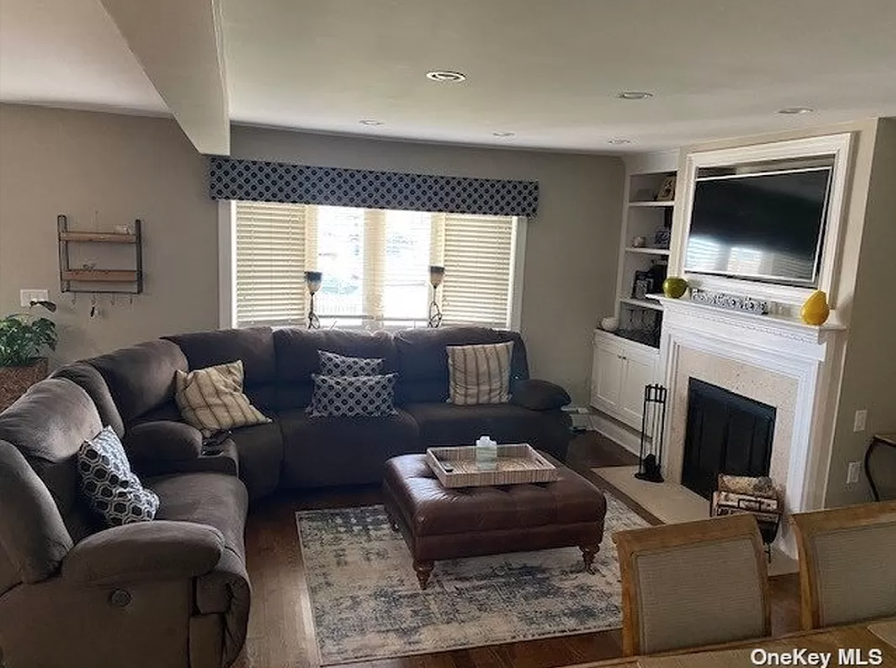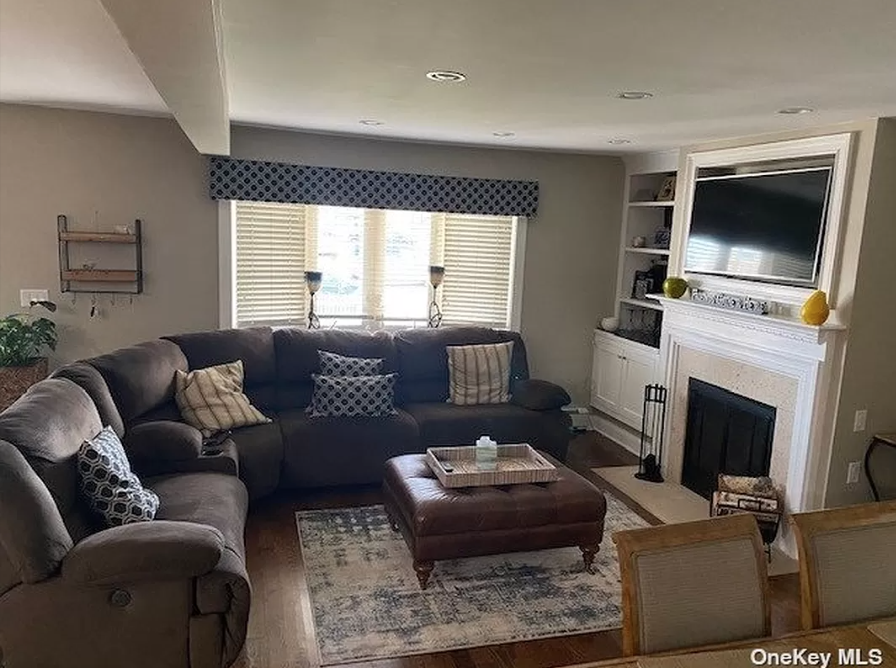 This two-family house, which is on a corner lot in Old Howard Beach, was built in 1955. It has six bedrooms, two bathrooms, a full basement, swimming pool with a deck, fireplace, kitchen with stainless steel appliances and granite countertops, laundry room, remodeled bathroom, and hardwood floors. Originally listed in April for $1.3 million, it's on the market now for $1.225 million.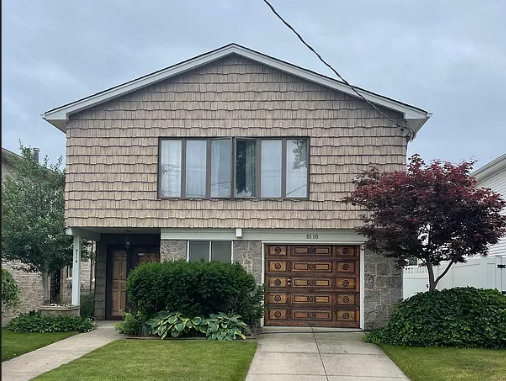 This two-story single-family high ranch, which has four bedrooms and three bathrooms, is listed for $939,000. In Rockwood Park and built in 1965, it has a living room, dining room, private driveway and garage.
This five-room co-op, in Howard Beach's Lindenwood section, has two bedrooms, one bathroom, a living room and a dining room. Listed for $329,000 with a monthly maintenance of $760, it has been fully renovated. The kitchen has stainless steel appliances, granite countertops, and a glass-tile backsplash. There is a laundry room in the building.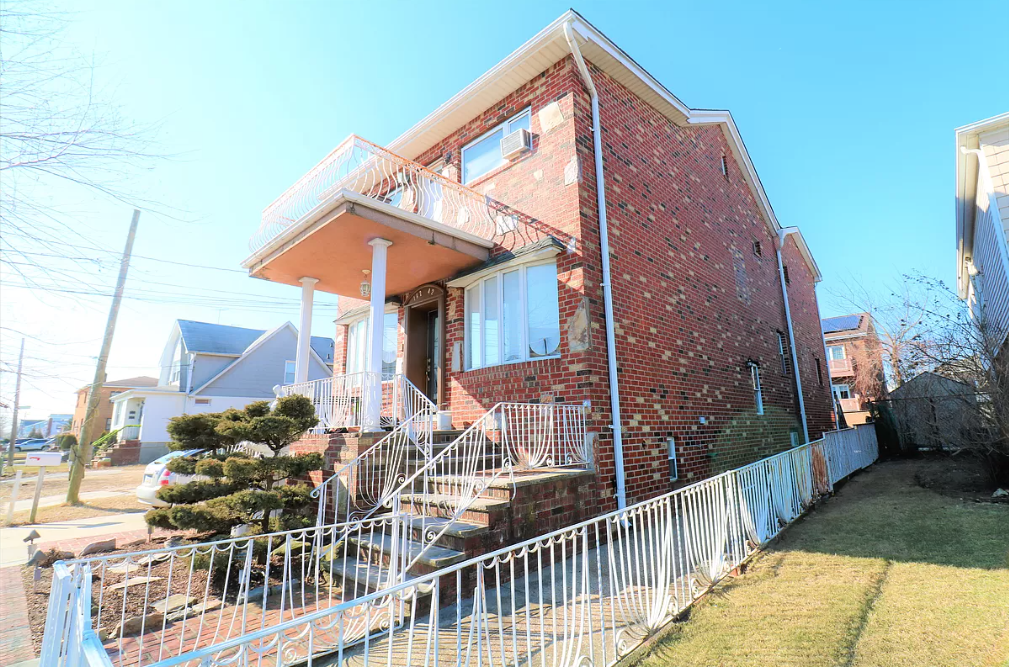 This 2,400-square foot two-family brick house in Old Howard Beach was built in 1935. Detached, it has two stories, five bedrooms and four bathrooms. There is a balcony, private driveway, and detached garage. It is listed for $1.2 million.
Nancy A. Ruhling is a freelance writer based in New York City.
Brick Underground articles occasionally include the expertise of, or information about, advertising partners when relevant to the story. We will never promote an advertiser's product without making the relationship clear to our readers.