Parts of the Bronx have long offered a (relatively) affordable place to live in an ever-pricier city. Rents and home prices are starting to rise there, thanks to some new development and price pressures pushing renters and home buyers ever outward from Manhattan's core, but the borough is still one of the best places in New York City to score a deal.
Brick Underground spoke with four real estate agents to get a better sense of which neighborhoods in the Bronx have the most to offer newcomers. Some recommendations, such as Riverdale and Concourse, are already well-known. Others, like Kingsbridge and Pelham Bay, show up less often in the citywide conversation. We looked at each in terms of access to public transit, park space, unique architecture, and housing that's more affordable than much of what's available in Manhattan and Brooklyn.
[Editor's note: This story was originally published in May 2018. We are presenting it again here as part of our summer Best of Brick week.]
1. Riverdale
This neighborhood just south of the Westchester County line is the "leafy enclave of the Bronx," Moda Realty owner Greg Kochanov says.
Property values have increased in the area over the years, but sales prices there are basically the same now as they were 10 years ago, before the financial crisis got into full swing, according to Douglas Elliman data, and prices actually dropped slightly to start 2018, as compared to the first quarter of 2017.
In the 19th century, the neighborhood was a bucolic area where Manhattan moguls built their country estates. Fieldston, a subsection of Riverdale, still contains many of those grand, historic mansions, now priced in the millions. Fieldstone and Riverdale's historic district are good places to peep at grand architecture, but Riverdale's apartment buildings and smaller houses are the best place to look for a place on a budget.
Wherever you're looking in Riverdale, the winding roads, the sprawling green spaces (Wave Hill Gardens, Seton Park), and the views of the Hudson River have a way of leaving you surprised you're still in New York City.
How to get there
The quasi-suburban vibe of Riverdale comes with one big drawback: no direct subway access. The one exception is the 1 train station at 242nd Street, the end of the line, on the eastern edge of Fieldston, serving Manhattan College and the subset of Fieldston residents who take the subway. For everybody else, it's cars, local buses, express buses, and the Metro-North train to Manhattan, which stops along the Hudson at 254th Street. To encourage Metro-North use, the MTA runs regular shuttle buses to the station from stops in the non-mansion area.
Living there 
The neighborhood has a decent selection of relatively reasonably priced co-ops and condos, in pre- and post-war buildings. The median asking price for a studio is $150,000; a one bedroom comes in at $217,450; and the median price for a three bedroom is $745,950, according to Streeteasy. The price jump for three bedrooms is likely due to the houses in the mix with apartments of that size. 
There's less inventory when it comes to rentals, but the rents are still relatively modest for the city, though they're expensive for the Bronx. The median asking rent for a studio is $1,510; a one bedroom is $1,875; and a two bedroom is $2,499.
Discover off-market properties in your dream neighborhood that perfectly suit your needs and budget.  Meet and deal with sellers before their apartment hits the market.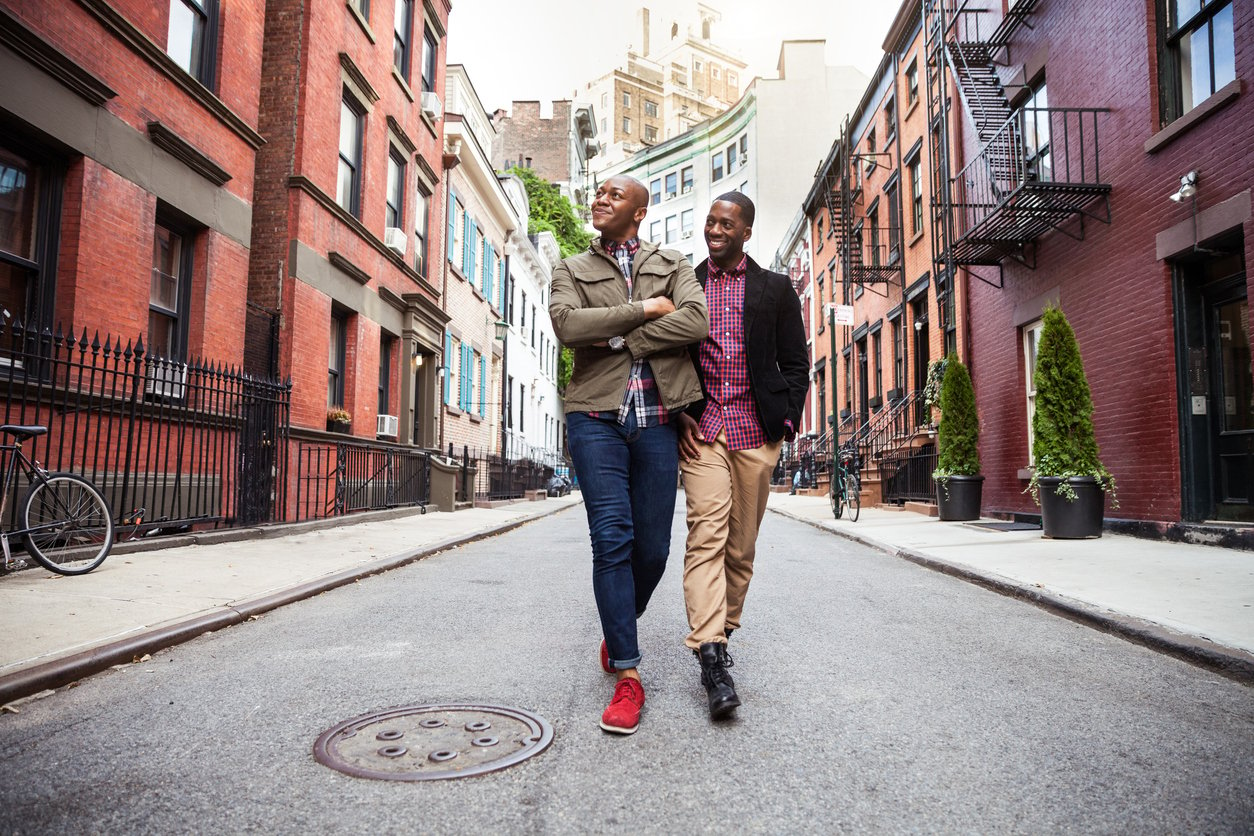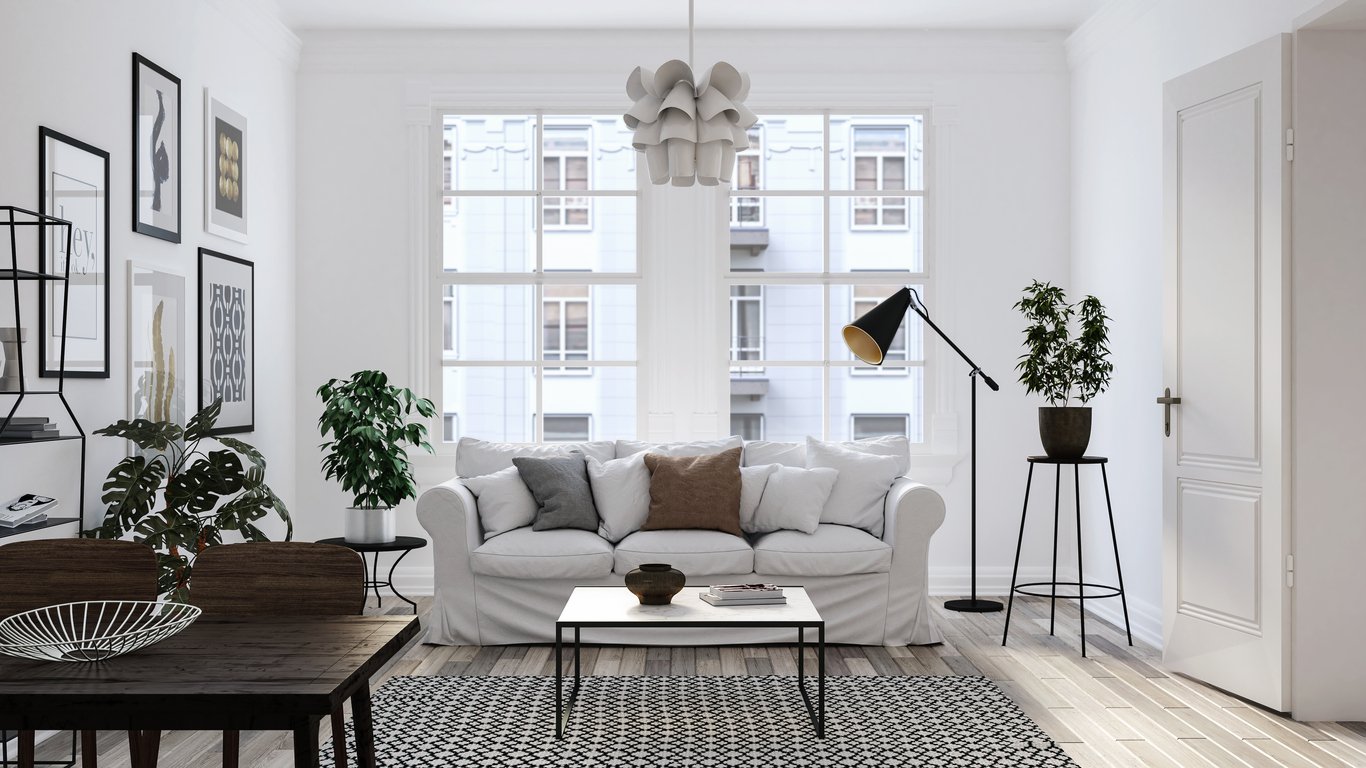 Let Triplemint's off-market team give you exclusive access to apartments in your price range and desired neighborhood that no one else has seen. More options, less competition, no bidding wars. 
2. Kingsbridge
Just south of Riverdale, the neighborhoods of Kingsbridge and Marble Hill (the latter is attached to the landmass of the Bronx but officially part of Manhattan) have become "a favorite area for those priced out of Manhattan," says Erin Whitney, an agent at Bohemia Realty Group, which specializes in uptown Manhattan and parts of the Bronx.
Buildings here have spacious, sturdily built apartments similar to those you'd find in Washington Heights, and the neighborhood is diverse, with a median household income of $56,600 annually, about on par with the city as a whole. There are also a smattering of single-family houses.
The distinctive stairways running up the hills make the neighborhood visually striking. Commercial development has picked up along the main drags of 231st and 238th streets, which cut through both  Kingsbirdge and Marble Hill. Also, the city is weighing plans to bring retail into the castle-like Kingsbridge Armory, which has long sat empty.
How to get there
The 1 stops at 238th and 231st, and the Metro-North stops nearby in Marble Hill, making the area a more transit-friendly option than Riverdale.
Living there 
Different parts of the neighborhood offer distinct types of housing stock: row houses in Kingsbridge Heights; a Tudor-style co-op complex in Van Cortlandt Village; attached brick houses in Kingsbridge proper. But there's more rental availability: Streeteasy shows 32 listings now for rent, with a medium ask of $1,585 for a one bedroom and $2,245 for a two bedroom. There are 18 apartments for sale, meanwhile, with a median asking price of $295,000.
3. Fordham
Fordham covers several neighborhoods adjacent to the 93-acre Fordham University campus in the West Bronx. Raymond Werdane, a broker with Bohemia Realty Group, says the area has become popular given its proximity to the D and 4 trains.
Many prewar buildings in the neighborhood are being renovated and gaining new amenities as interest in the area grows. Aside from a sizable apartment stock, Fordham offers bustling shopping district along Fordham Road as well as Arthur Avenue, the commercial strip of Bronx's famed Little Italy. The area is also home to the Bronx Zoo, the New York Botanical Garden, and the historic Paradise Theater.
How to get there
Metro-North takes you directly to Fordham University and the New York Botanical Garden. A little west of the university, you can catch the B, D and 4 lines. The subway takes about 40 minutes to get to Midtown, whereas the Metro-North will get you to Grand Central in 20 minutes.
Living there
The northwestern neighborhoods that make up Fordham include Belmont—where you'll find Arthur Avenue and plenty of Fordham student renters—as well as Fordham Heights, University Heights, and Fordham Manor. The inventory for sale is limited at the moment, according to Streeteasy, with eight co-op, condo, and house listings, at a median price of $502,500. Rentals are more plentiful, and one bedrooms currently have a median asking rent of $1,450, while two bedrooms have a median of $1,775.
4. Pelham Bay
Pelham Bay Park is the largest public park in New York City, spanning 2,772 acres along the northeastern edge of the Bronx. The park is popular, but the surrounding neighborhood of Pelham Bay "receives less attention than other areas of the Bronx," Werdane says. 
Let us do our part to rectify that.
The area has a mix of urban and suburban architecture, with bustling thoroughfares, and quaint brick and wood-frame houses lining side streets. New multifamily developments have sprouted up near the 6 line and along Bruckner Boulevard. The neighborhood has a median household income of $55,000, and like so much of the rest of the city, it has attracted waves of immigrants over the past century. In the 1920s it was heavily Italian and Irish population, and since then, many Spanish speakers and Bangladeshi and Albanian immigrants have arrived.
How to get there
The 6 train stops at three stations in Pelham Bay, and it takes about 45 minutes to get to Grand Central. The BxM8 express bus takes about an hour. Many locals get around with cars.
Living there
Single- to three-family houses are typically priced up to $700,000, but there currently isn't much on the market. Of the seven sales listings on Streeteasy, the cheapest is a one-bedroom co-op asking $125,000 and the priciest is a single-family home asking $625,000. As for rentals, Streeteasy lists five two-bedrooms priced between $1,695 and $2,100.
5. Concourse
Named after Grand Concourse, the five-mile major thoroughfare running north from the Harlem River to just below Van Cortlandt Park, Concourse is centered around the borough's courthouses and Yankee Stadium. Apartment-wise, the neighborhood is known for its elegant Tudor, Beaux Arts, and Art Deco-style apartment complexes.
"It's an area that's definitely appealing to first-time homebuyers," says Ariela Heilman, a Halstead broker who lives there.
The area has had its ups and downs. It was built as the "Park Avenue of the middle class," but hit hard by crime in the 1970s, when many of its buildings fell into disrepair. More recently, the Concourse itself has been spruced up, and median sales prices jumped from $172,500 to $324,000 over the last five years.
There are lots of lunch and sports-bar options to serve the many visitors to the neighborhood, as well as a few sit-down places in the vicinity. The neighborhood also has a farmer's market. 
How to get there
The B and D trains cover much of the neighborhood, and the 2, 4, and 5 stop at 149th Street, the southern end. The commute to Midtown takes around 30 minutes.
Living there
You'll find a large prewar co-op inventory here, whereas condos and new developments are few. Co-ops currently on the market range from a $109,000 for a studio to a three bedroom asking $630,000, according to StreetEasy. The median asking rent for a one bedroom is $1,598, while a two bedroom is $2,075 and a three bedroom is $2,674.
Brick Underground articles occasionally include the expertise of, or information about, advertising partners when relevant to the story. We will never promote an advertiser's product without making the relationship clear to our readers.