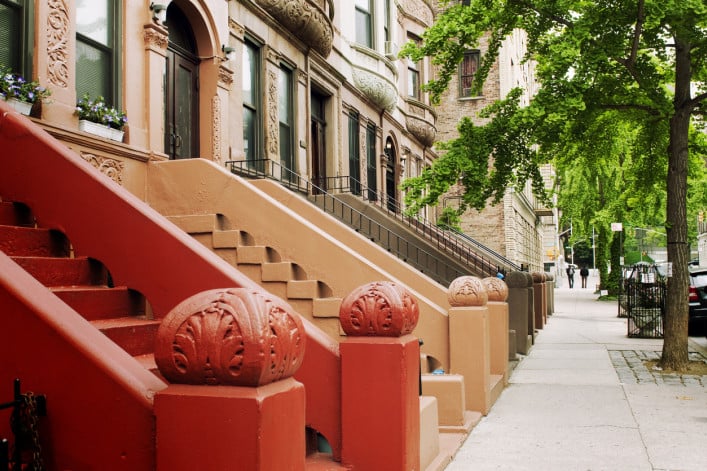 It's always a battle for affordability in New York City. As the luxury real estate market cools, buying into some of the city's less expensive neighborhoods continues to get more and more competitive by the minute. 
Case in point: Neighborhoods in Queens, long considered a middle-class haven, had the greatest price appreciation in 2017 of all the boroughs. To help cash-strapped buyers—as well as smart investors—Brick Underground asked StreetEasy to compare median home sales prices in 2017 to find out where the deepest discounts are. Here is a rundown of the three cheapest neighborhoods in each borough, plus the runners-up. 
The list underscores one unsurprising truth about apartment shopping: 
"The further out you go, the less you will pay," says Grant Long, a senior economist at StreetEasy. That means cost-conscious buyers who work in Manhattan will need to deal with longer commute times. Here's hoping the subways get fixed.
Pro Tip:
Did you know you can receive a buyer's rebate from your broker? With Prevu, you'll receive a rebate of two-thirds of the commission paid to the buyer's broker at closing.  On a $1.5 million condo in NYC, you'd pocket up to $30,000. Click here to learn about Prevu's Smart Buyer Rebate.
Manhattan: $1.1 million median sales price
1. Inwood: $401,000 median sales price
A leafy enclave at the northern tip of Manhattan, Inwood may be the furthest from the city's center, but it has one critical advantage over some closer neighborhoods: two subway lines. The A train will take you to Times Square in roughly 40 minutes
"Accessibility. That's what has made this neighborhood so fantastic," says Elizabeth Kee, an agent at CORE, who routinely tries to lure value-seeking clients further uptown. 
Inwood has 200-plus acres of parks, along with views of the Hudson and Harlem rivers. The commercial stretch along Broadway has a lively restaurant and bar scene. Starbucks landed in late 2013. The housing stock here consists largely of co-ops. 
2. West Harlem: $466,440 median sales price
Stretching from West 123rd Street to West 135th Street between Broadway and St. Nicholas Avenue, this is the remaining slice of Harlem "where you can still find value," Kee says.
That makes sense given all the surrounding activity. The area to the east undergone a series of transformations, including new residential and commercial development along with the steady arrival of big retail chains like Whole Foods. And on the western edge, the first few buildings at Columbia University's Manhattanville 17-acre, $6.3 billion campus near the elevated subway tracks on Broadway have already opened. So interested buyers may need to act fast. 
"Buyers can expect upper Manhattan to deliver a lifestyle they never thought they could achieve and retain with a New York, NY address. We have the best parks the city has to offer, multiple modes of transportation, especially the super-fast A train, which gets you to Midtown Manhattan in under 30 minutes, and a more local based feeling of living with great local businesses and deep-rooted culture," says Beth Gittleman, head of sales and development at Bohemia Realty Group. 
While the median sales price of $466,440 is nearly 60 percent lower than the borough median, it represents a 124 percent increase over last year. Expect to find co-ops, including lots of walk-ups.
Supply, is limited, though. In 2016, there were just 16 sales of co-ops and 4 sales of condos.
Discover off-market properties in your dream neighborhood that perfectly suit your needs and budget.  Meet and deal with sellers before their apartment hits the market.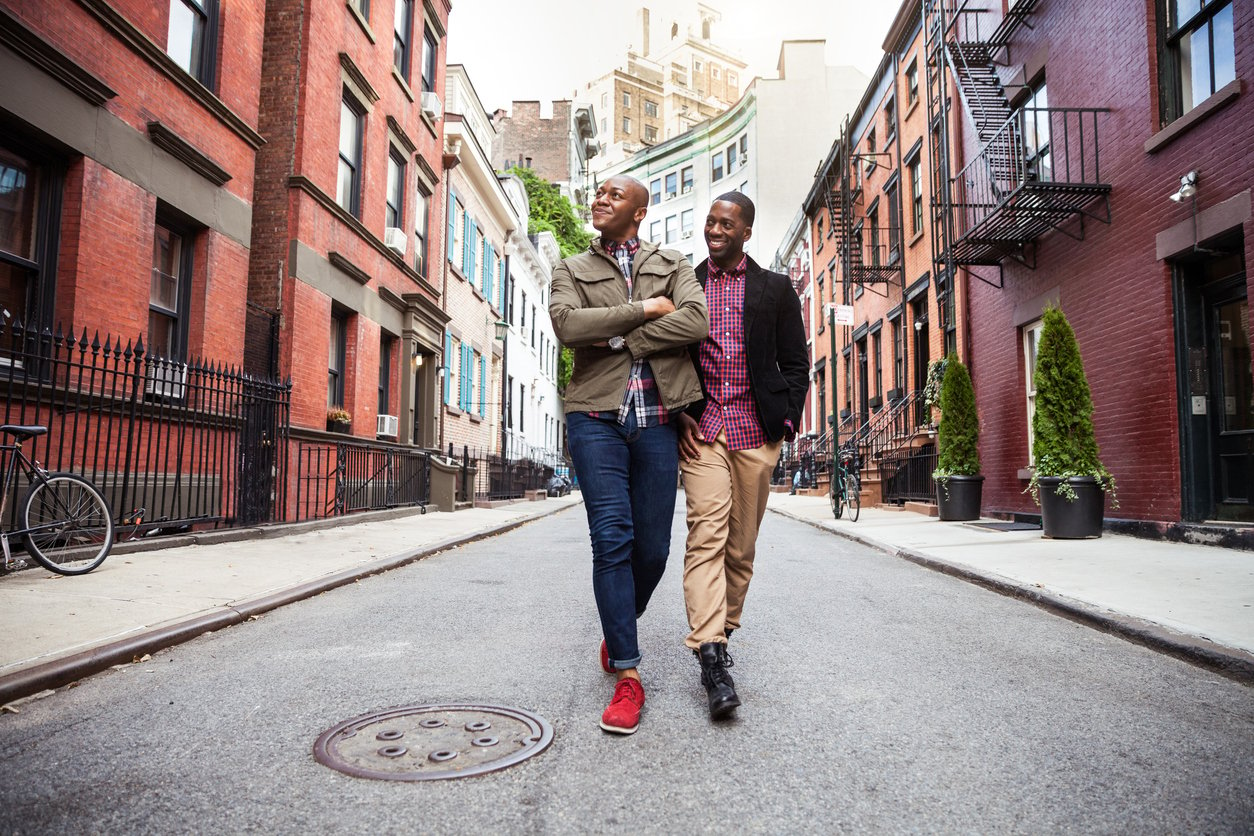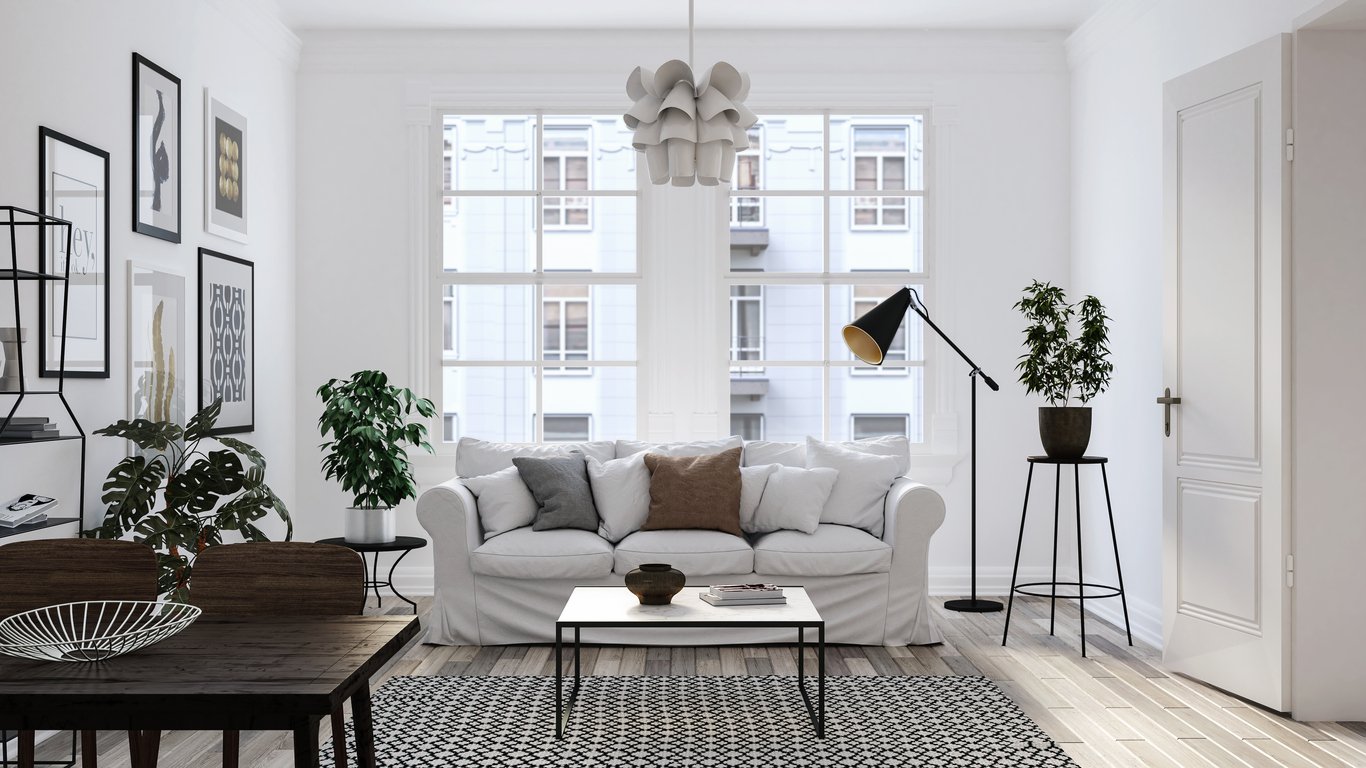 Let Triplemint's off-market team give you exclusive access to apartments in your price range and desired neighborhood that no one else has seen. More options, less competition, no bidding wars. 
3. Washington Heights: $525,000 median sales price
Between Inwood and Harlem, Washington Heights famously served as the setting for Lin-Manuel Miranda's first musical In the Heights, and has long been known for its Dominican culture and cliff-side views of the Hudson River and George Washington Bridge. Home to Columbia University's Medical Center and New York-Presbyterian Hospital, the neighborhood has long attracted students and renters priced out of the Upper West Side. Unlike some other affordable neighborhoods, Washington Heights is easily accessible, serviced by the 1, A, and C subway lines.
Over the last five years, the housing market has really heated up, attracting new development. Closings are expected to begin this summer at Highbridge, a 39-unit condominium built by HAP Investments. Listings on StreetEasy for studios, and one- and two-bedroom units range from $475,000 to $958,750. Eran Polack, HAP Investment's CEO, says he was pleased with sales to date but did not say how many units have been sold.
Runners-up: 
Hamilton Heights: $550,000 median sales price
Chinatown: $617,059 median sales price
Brooklyn: $765,520 median sales price
1. Old Mill Basin: $231,500 median sales price
Not to be confused with wealthier Mill Basin proper, a southern Brooklyn community that extends into Jamaica Bay, Old Mill Basin sits inland north of Avenue U. Mill Basin gets press for its million-dollar waterfront homes, whereas Old Mill Basin keeps a decidedly lower profile. Prices have remained relatively low, mainly because of the lack of access to public transportation, says Steve Schaefer, a Compass broker who grew up in Old Mill Basin and who specializes in Brooklyn. 
"It's definitely a car-centric neighborhood, a lot of driveways," he says.
The nearest subway station in Midwood is a roughly 20-minute bus ride away. Buyers can expect to find older single-family homes built in the 1920s, ranging from $300,000 to $600,000. Co-ops can sell for less than $200,000. The neighborhood has historically attracted families from other parts of Brooklyn in search of tranquility and affordability. 
2. Coney Island: $397,500 median sales price
People know Coney Island for its amusement area. But the neighborhood synonymous with summer and roller coasters has been on tear of new housing and commercial development. With more than 2,000 units of housing planned and a revitalized boardwalk area and amusement park, Coney Island is expected to transform dramatically in the next few years. Bounded by the gated community of Sea Gate on the west and Ocean Parkway on the east, the neighborhood currently offers a mix of low-slung row houses and high-rise condos and co-ops, including those at the seven-tower Trump Village complex built by Fred Trump, Donald Trump's father.
Single-family homes typically cost at least $500,000, while co-ops over the last year sold for a median sales price of $341,000. From an accessibility standpoint, Coney Island is the terminus for four subway lines: the F, D, N, and Q. The ride to Times Square takes about an hour. 
3. Gerritsen Beach: $440,000, 42.5 percent below borough median
A peninsula east of Sheepshead Bay, Gerritsen Beach is a small, secluded enclave with no public transit and limited access. Only one road, Gerritsen Avenue, will take you there. You'll find many longtime residents, and people often move within the neighborhood. Expect modest one- and two-family homes and beach bungalows set along narrow streets. Co-ops are rare. Single-family homes over the last year sold for a median sales price of $400,000.
Runners-up:
Sheepshead Bay: $450,000 median sales price
Brownsville: $474,000 median sales price
The Bronx: $392,191 median sales price 
1. Parkchester: $135,000 median sales price
A 129-acre planned community in the southeast Bronx, Parkchester has long been known as a middle-class haven. Prices in the Bronx have gone up as investors set their sights on the borough, but "compared to everything else, Parkchester is the most affordable," says Walter Sarmiento, an agent at Keller Williams.
Most of the housing can be found at the Parkchester Complex, a project built in the early 1940s with 12,271 condo units. The neighborhood has a mom-and-pop feel, although the commercial center includes a Starbucks, an Applebee's, and a Macy's. Residents who work in Manhattan can take the 6 train, which takes roughly 50 minutes to get to Grand Central. Expect commute times to get even shorter once the MTA builds a Metro-North station in the neighborhood, a plan the state approved in 2015. 
2. University Heights: $194,369, 50.4 percent below borough median
This northwest Bronx neighborhood derives its name from the hill on which New York University built its soaring 45-acre campus in 1894. The school was renamed Bronx Community College after NYU sold it to City University of New York in 1973. The neighborhood went through a rough patch during the transition, but the school was thought to be a stabilizing force.
According to Sarmiento, University Heights has more of an urban feel. Homes here consist of low-rise rentals and co-op buildings, along with multi-family homes that have shot up in value. Two-family homes can fetch around $600,000, while a two-bedroom co-op will range from $185,000 to $220,000, he says. One key feature buttressing home values is accessibility, thanks to two transit options. In addition to the 4 subway line, there is a Metro-North station that can take riders into Grand Central in 35 minutes.
3. Pelham Parkway: $247,500 median sales price, 36.9 percent below borough median
Named after the road that slices through it, Pelham Parkway runs from Bronx Park East, to the west, to Williamsbridge Road. How far north and south it runs is debatable, but in general, the further north you go, the more affordability you'll find, Sarmiento says.
With its abundance of parks and green space, the neighborhood is a draw for a diverse group of families. The housing stock consists of Art Deco- and Tudor-style co-op buildings and single and multi-family homes. The latter two options are generally not considered affordable, he says. A one-family home will cost from $475,000 to $550,000, while a two family will start at $600,000. However, co-ops sold over the last year for a median price of $135,000. In terms of transit, the area is well served. In addition to the 2 and 5 subway lines, there are express buses that make frequent trips to Manhattan.   
Runners-up: 
Kingsbridge: $263,500 median sales price
Woodstock: $265,000 median sales price
Staten Island: $480,000 median sales price 
1. Arlington: $258,000 median sales price
Arlington sits on the north shore of Staten Island, part of a former shipbuilding community known as Mariners Harbor. This working-class neighborhood has long been depressed, according to Nancy Pezzolla, an agent at Robert DeFalco Realty. Arlington Terrace Apartments, a low-income housing complex, has made headlines in recent years for housing violations as well as crime. In 2015, new owners took over the buildings and announced a major overhaul.
The neighborhood also happens to be home to one of the first trailer parks in New York City. Known as the Goethals Community, the trailer park sits near the entrance to the Goethals Bridge. In 2017, the Wall Street Journal reported a 100-person-long waiting list of would-be buyers for manufactured homes. 
2. Grant City: $269,341 median sales price
Grant City benefits from its proximity to the Verrazano-Narrows Bridge. Residents are approximately 10-15 minutes' drive from the bridge. Because of that convenience, in recent years, there has been an influx of buyers from Brooklyn, Pezzolla says. "It's a very nice, very old area," she says.
What buyers find are ranch and Cape-Cod-style houses built in the 1950s and '60s. Prices for single-family homes range from $500,000 to $700,000. That might not be as affordable as you might expect given Grant City's median sales price, but the area also has condos. In the past year, there were 46 recorded condo sales at a median price of $248,410.  
3. Stapleton: $324,000 median sales price
Once a historic waterfront neighborhood that was home to the Vanderbilts, Stapleton has struggled over the years. But like the rest of the North Shore, it is currently attracting new investment, as developers aim to draw in young professionals from elsewhere. Its most high-profile development is Urby Staten Island, a giant amenity-driven rental complex that is ultimately expected to include 900 units. Meanwhile, its neighbor to the north, St. George, home to the ferry terminal, has been the site of a $1.6 billion redevelopment that is set to include an outlet mall and possibly a giant observation wheel.
Homebuyers looking to get in on the upswing can expect to find one- and two-family homes in a neighborhood that some say is reminiscent of Red Hook in Brooklyn. In the affluent, hilly section known as Stapleton Heights, there are mansions in a variety of styles, including Victorian and colonial, which date back to the 1800s. To the east, there are modest detached and attached homes. Over the past 12 months, 75 single-family homes sold for a median price of $304,950. In terms of transportation, a five-minute ride on the Staten Island Railway will take riders to the ferry terminal. From there, the ride into Lower Manhattan takes 25 minutes.
Runners-up: 
Arden Heights: $338,250 median sales price
Park Hill: $345,000 median sales price
Queens: $500,000 median sales price 
1. Briarwood: $225,000 median sales price
As buyers get priced out of more westerly areas in Queens like Sunnyside and Jackson Heights, this bustling and diverse neighborhood in central Queens has become an appealing option.
"This is the hidden gem of Queens," says Olga Zakinova, a Douglas Elliman agent who lives in Briarwood and specializes in the borough.
For one thing, it has an ample supply of affordable co-ops. A one-bedroom co-op will start at $150,000, she says, adding that couples with growing families will often elect to stay in the neighborhood and upsize to single-and two-family homes.
In the last 12 months, there were 44 recorded sales of single-family houses, at a median sales price of $402,500. But the key to the neighborhood has been its transit options. Bounded by four major roadways, including the Grand Central Parkway, Briarwood is easy to get around by car. Those commuting to Manhattan are looking at a 45-minute ride to Rockefeller Center on the E and F subway lines. In terms of retail, the commercial center on Queens Boulevard has a small array of mom-and-pop shops as well as restaurants. 
2. Kew Gardens Hills: $272,000 median sales price
Home to Queens College, this neighborhood is known for its large Orthodox Jewish population. But with its proximity to Flushing and Forest Hills, other immigrant groups have also gotten a foothold in the neighborhood.
Houses tend to be expensive, starting around $800,000, according to Zakinova. First-time buyers should inquire about the neighborhood's garden apartments, many of which are co-ops and start at $138,000. In terms of transit options, Kew Gardens Hills is near three major highways, the Van Wyck, the Grand Central, and the Long Island Expressway. The closest train service is the E and F subway station and Long Island Rail Road in Forest Hills. The area is also served by express buses into Manhattan.
3. Kew Gardens:  $282,944 median sales price, 43.4 percent below borough median
Despite its name, Kew Gardens is not adjacent to Kew Gardens Hills. Instead, this Queens neighborhood sits below Forest Hills and borders one of the borough's biggest green spaces, Forest Park. Known for its village feel and transportation options, Kew Gardens was originally developed as a planned community. Old-style homes, consisting of Tudor and wood frames, can sell in the million-dollar range, Zakinova says. Families are often drawn to Kew Gardens for schools and parks, she says, but its supply of prewar co-ops makes it a good fit for younger buyers.
Of the 28 co-op units currently on the market, a one bedroom starts at roughly $200,000, while a two bedroom starts at $315,000. Public transit riders can take the E and F subway lines into Manhattan, or the Long Island Rail Road, which gets into Penn Station in about 20 minutes. The Van Wyck Expressway and Grand Central Parkway run along the area's outer ring. Fun fact: the neighborhood, which is close to the city's two airports, is nicknamed "Crew Gardens" for being home to many airline crew members. 
Runners-up:
Oakland Gardens: $295,000 median sales price
Howard Beach: $314,950 median sales price
Brick Underground articles occasionally include the expertise of, or information about, advertising partners when relevant to the story. We will never promote an advertiser's product without making the relationship clear to our readers.