Ask an Expert
Why was my mortgage approval withdrawn before the closing?
Changes in employment status or credit history can cause a mortgage pre-approval to be denied
Mortgage rate hikes, unconventional incomes, and big-ticket purchases can also undo a transaction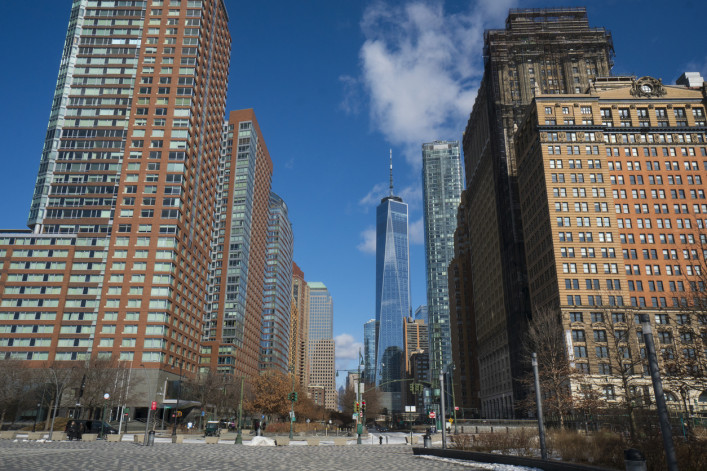 I had a mortgage pre-approval and agreed price with a seller. But when it came time to set up the closing, the bank told me to find a lower-priced property. Why would a bank withdraw my pre-approval? Isn't a pre-approval like a contract?
If there are changes to a buyer's employment or credit history, a mortgage pre-approval could be withdrawn because the buyer's ability to afford the property is in question. That wasn't the case here, according to this buyer, who says there were no fluctuations in their finances. But there are other reasons why a buyer can have their approval revoked before a sale is finalized, our experts say.
But first Brick acknowledges this must have been a big shock. After all, your finances were carefully scrutinized during the pre-approval process: You provided documentation of your income, assets, and debts to a lender who then did a hard credit check, eyeballed your credit report, and confirmed your income. It makes sense that you're surprised by the turnaround.
Borrowers face more scrutiny
The answer may be part of a bigger picture. Banks are combing through financial documents even more closely these days, says Jonathan Miller, president and CEO of appraisal firm Miller Samuel.
"In the current market, credit conditions are the tightest in years. Despite a lending frenzy during the pandemic, banks never lost their minds as they did during the housing bubble, and credit was tighter than it had been in the decades before the housing bubble," Miller says.
Since the Federal Reserve began raising interest rates, "credit has gotten even tighter as rates have increased. Put another way, banks often look for reasons to back out of lending you the money they committed to," he adds.
Deanna Kory, a broker at Corcoran, says buyers need to understand all the conditions involved with a loan commitment.
Banks "often will give conditional loan commitments and if the conditions are not met, they don't fund the loan," she says. In addition, a pre-approval "is not fully underwritten by the bank and is not a true binding commitment from a bank." What's more, she adds, even a "commitment letter usually has an out for conditions."
What could have gone wrong?
Kevin Leibowitz, founder of Grayton Mortgage, hazarded a few guesses. It's possible that the mortgage rate changed after the pre-approval was issued, so the buyer qualified at 6.5 percent rate, for example, but not at 7.5 percent. If that's the case, putting down a larger down payment could salvage the deal.
Another possibility, Leibowitz says, is that the buyer presented their income in a way that couldn't be used. For example, the borrower has commissions or bonuses, but they don't have a two-year record to back it up. 
How to avoid a last-minute surprise
A big-ticket purchase could have derailed the loan approval, Leibowitz says. "I've had borrowers buy or lease a new car during the process. Also, I've had borrowers start a second-home purchase without telling me. Yes, we check," he says.
"I try to mitigate some of this by qualifying a borrower at an above market rate—like 9 percent—this builds in some leeway if some issues come up in underwriting," he adds.
When possible, he also tries to qualify borrowers without bonuses, overtime, commissions, restricted stock units, and stock options. "This provides a pre-approval that is not subject to additional documentation or some subjective calls—because there is some subjectivity. If we need to use the additional income, then we can add that in later."
A few final thoughts
The loan officer bears some responsibility here for this late-game fumble.
"If a lender is on top of things, they should have some feedback as to what the acceptable purchase price is and what could blow up the transaction beforehand," Leibowitz says.
This scenario is a good reminder for other buyers, Miller says. "It illustrates why it is crucial to keep in touch with your lender as you get closer to the closing."
---
Trouble at home? Get your NYC apartment-dweller questions answered by an expert! Send us your questions at experts@brickunderground.com. For more Ask an Expert questions and answers, click here.
Brick Underground articles occasionally include the expertise of, or information about, advertising partners when relevant to the story. We will never promote an advertiser's product without making the relationship clear to our readers.