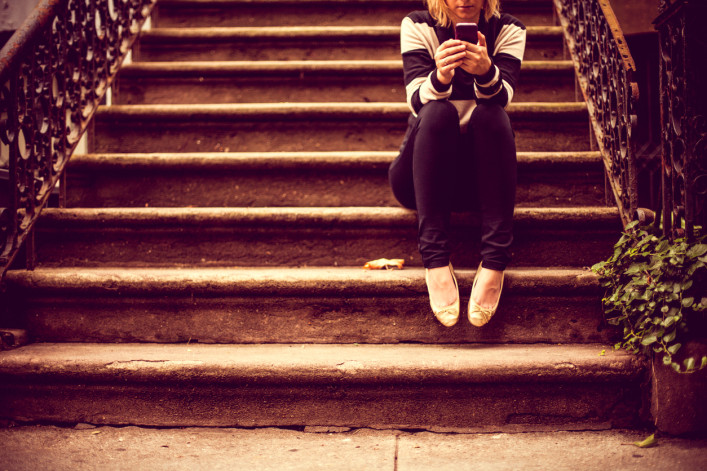 If one of your New Years resolutions for 2017 was "save more money," you're not alone. And if you're like a lot of people, it helps to save with a specific end game in mind—say, the ever-elusive down payment that will help you finally buy your own New York City apartment.
While stashing away extra cash is never easy (especially not in a city as expensive as NYC), there's an ever-growing roster of apps and services out there aimed at making the process as painless as possible.
Below, five digital options—all of which are free—that'll help you sock away funds in the new year, the better to make the transition from "renter" to "owner":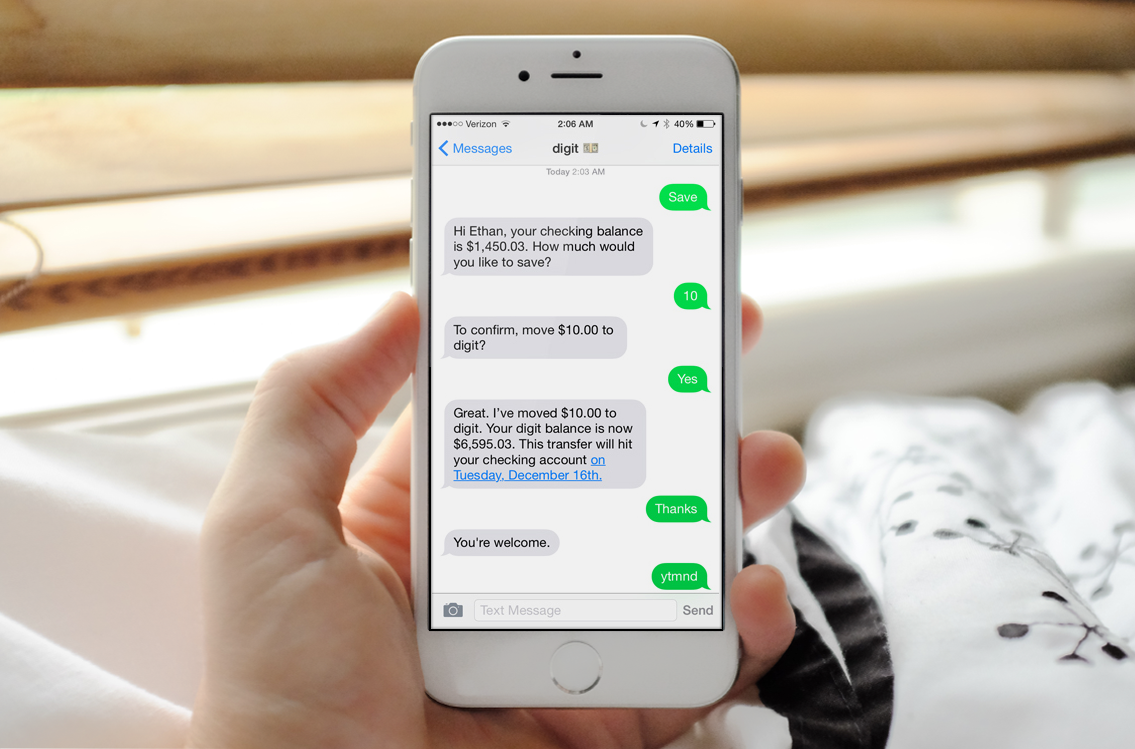 If you're the type of budgeter who's liable to spend whatever happens to be in your checking account at any given time, Digit's setup is ideal. You simply connect the service to your bank account, then Digit analyzes your balance and spending habits, and every few days squirrels away small-ish sums that you likely won't miss. You can text Digit to check your balance, adjust how much you're saving, or transfer cash to your bank accounts anytime—no need to use up your phone's storage space by downloading an app.
Best for: Users who aren't yet in the habit of stashing away any savings, or spendy types who could use an extra nudge toward frugality.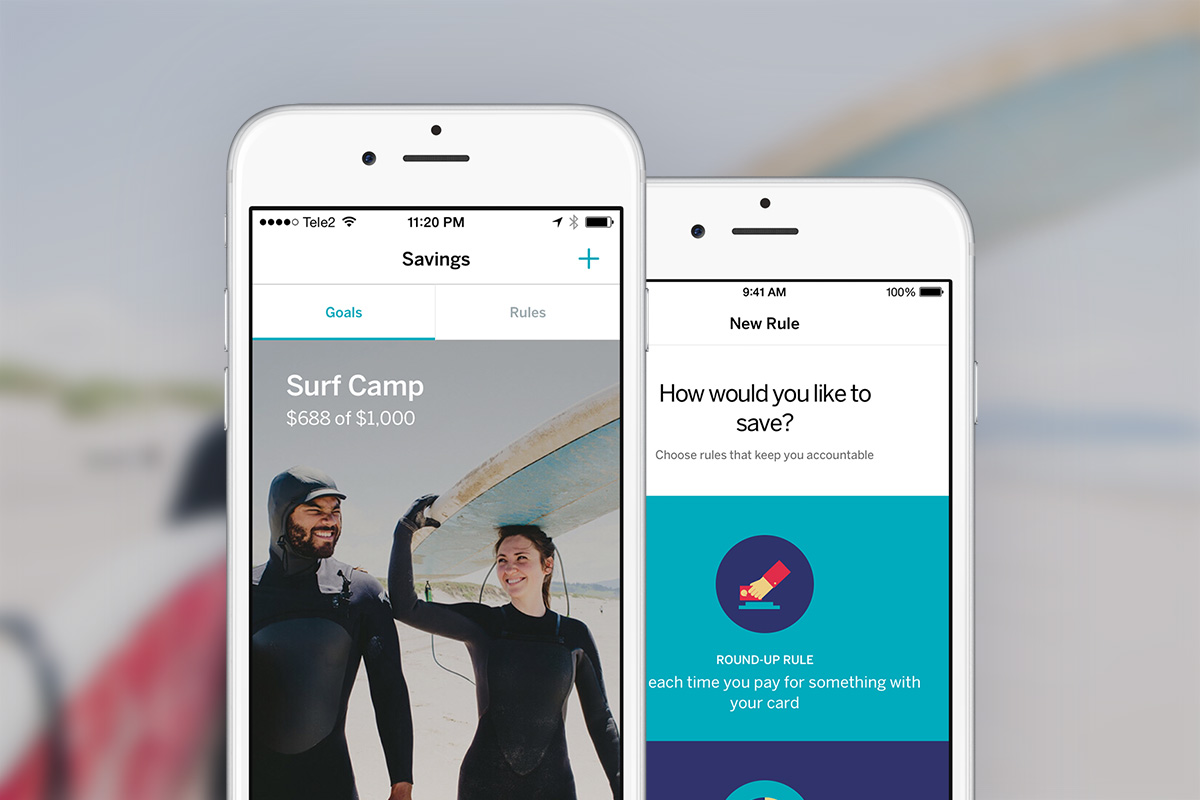 For the kind of saver who's helped out by visuals, Qapital has users set up specific goals to save toward—say, European vacation, or Upper East Side classic-six—with a corresponding image to easily remind you of the long-term reason you're pinching your pennies. It also features several different options for savings, including group goals, as well as daily, weekly, or monthly automated transfers, and different "rules" users can set up to trigger savings.
For instance, a popular option is a "guilty pleasure" rule, wherein every time you charge at, say, Sephora or a high-priced bar, a certain amount from checking will be transferred to your savings. Another option: setting up "round-ups," where the change for your credit transactions gets rounded into savings. As with the other apps, this one will require you to connect your bank accounts and credit cards to work effectively.
Best for: Savers who are helped by visual motivation, peer pressure (in the form of "team" goals), and automated withdrawals.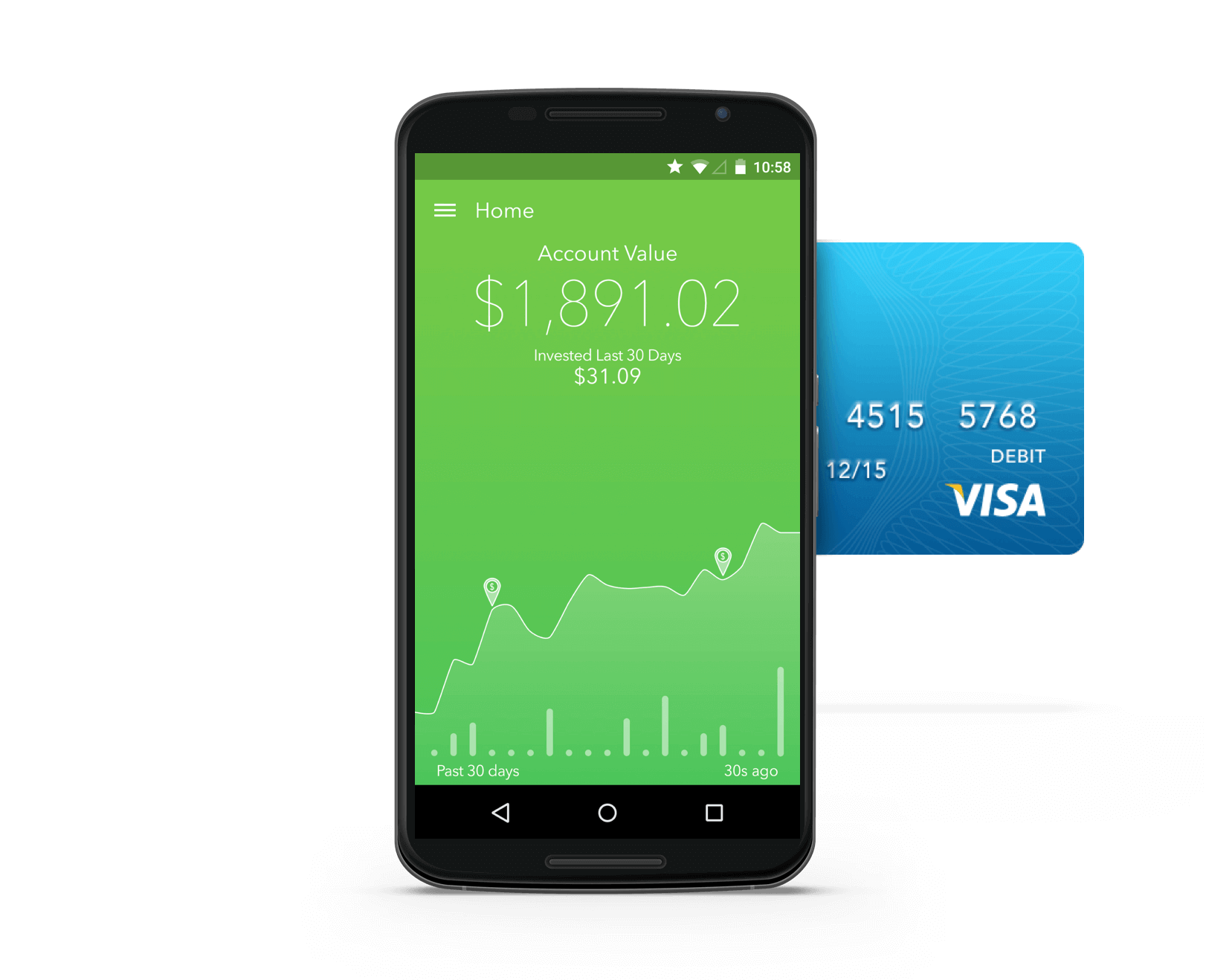 This one also operates on the "round-ups" system, but instead of a savings account, rounds the "change" from your credit and debit transactions into an investment account, the better to grow your nest egg at a faster pace. For instance, if you charge something that costs $10.25, Acorn will round that extra $0.75 into your investment account. (Before you start, the site asks you to enter data like your timeline for saving, risk tolerance, and the like, and then provides options of low-cost portfolios of exchange-traded funds—so-called ETF—to pick for your investing purposes.)
The practice is dubbed "micro investing," since you're generally starting off with small amounts, and the service is also one of the better ways for first-time investors to dip a toe into the process. (You can track your investments and portfolio growth with clear, easy-to-understand graphics.)
As with the other apps, there also options for adding more money at any time, or setting up recurring contributions in addition to the regular automated round-ups.
Best for: Users who want to get comfortable in the world of investing, but don't have a huge amount of cash to throw around.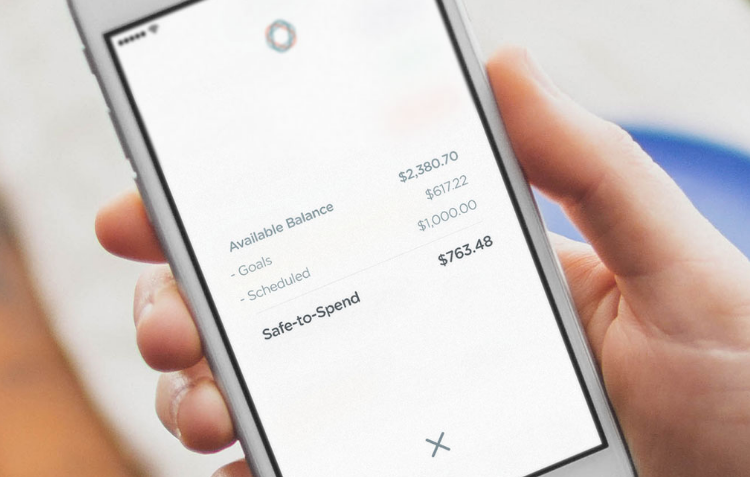 Rather than an isolated account for automated savings, Simple functions as your checking account, and comes with its own connected debit card, which you can use to make purchases and withdraw cash. One of its more helpful features is the "Safe-to-Spend" metric, which takes your checking account balance, factors in upcoming bills and scheduled payments, and tells you how much spending money you really have to work with.
You can also set up specific savings goals and automate your savings to contribute a certain amount every day, and create budgets or "envelopes" to set aside money for certain things (rent, groceries, etc.) that are separate from your savings or "safe to spend" cash. There are no overdraft fees, minimum balance requirements, or monthly maintenance charges, and the company says that its current users on average end up saving 10 percent of their annual incomes. 
Best for: Users who would rather have their cash and savings metrics all in one place, rather than connecting separate apps to their bank accounts and credit cards.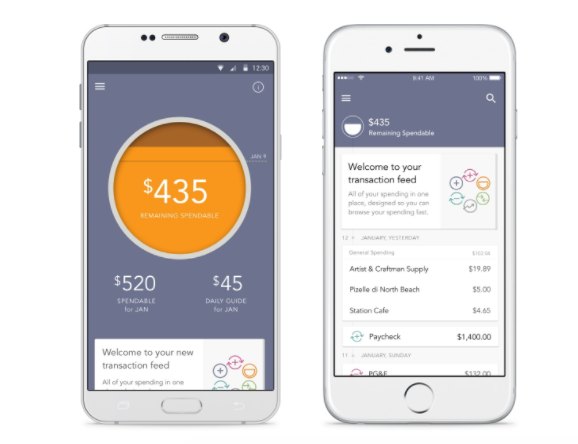 Like Simple, Level Money asks you to connect all your accounts, so it can track your recurring income and payments to predict your balance and upcoming bills to give you a "spendable" balance, the better to resist the urge to look at the full balance in your checking account and spend it all right now. The app also offers balance predictions, bill predictions, and snapshots of how you've been spending in different categories (for instance, restaurants or cabs). Level also encourages you to set up savings goals and recurring contributions, then deducts those into your "spendable" amount, which is broken down into a monthly total as well as a daily one.
Best for: Anyone in need of a reality check about how much of that cash in their checking account is really available for spending.
Brick Underground articles occasionally include the expertise of, or information about, advertising partners when relevant to the story. We will never promote an advertiser's product without making the relationship clear to our readers.