Sales Market
Does the crackdown in China on investment in foreign markets mean less competition from their real estate buyers?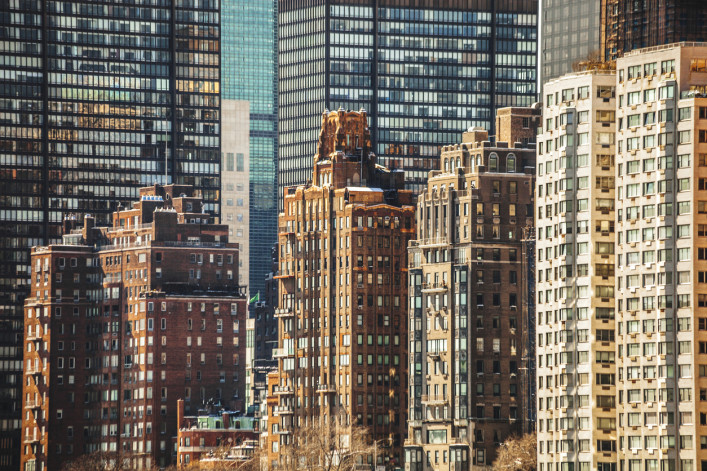 While buyers from China are one of the largest segments of NYC's robust stable of foreign purchasers, thanks to recent moves by the Chinese government to restrict the outflow of cash into foreign markets, many would-be investors from the region now find their hands tied. So much so that The Real Deal has heralded the change as the "death of the all-cash Chinese buyer."
But don't expect this to mean decreased interest from Chinese apartment-hunters, so much as a re-structuring of how their purchases get financed. As The Real Deal reports, "despite the Chinese government's increasingly onerous capital flight controls, demand for real estate investment hasn't slowed, and lenders in the Big Apple are likely to continue seeing high demand from Chinese buyers."
Indeed, rather than slowing down, Jim Anabwani, founder of Chinese-language listings site Samaki tells us that interest from Chinese buyers has been "rising steadily" ever since the site's launch. "What I've found is that these restrictions only affect the median buyer. If your net worth is over $100 million, you're still connected, and it's not hard at all to get your money outside of China."
As for the lower net worth buyers, given the $50,000-per-year cap on overseas investment, many are pooling their money together to buy properties as a group. "I've heard of people who take 10 friends, each take out the maximum $50,000, and that's enough for a house in Queens," says Anabwani. "So they agree that this year, we'll buy a property for me, and then next year, we'll put in the same amount for someone else in the group."
For instance, one such set of buyers, each member armed with $50,000, has snapped up multiple apartments in the W Hotel and Residences in the Financial District, according to Compass broker William Stafford. "There's a group of investors that own eight units in the building, working with a hedge fund manager, and they're crowdfunding," Stafford tells us. 
On top of that, with a number of pre-existing banks that were set up to cater to Chinese immigrants, New York now has a number of institutions that are uniquely positioned to find creative ways to finance Chinese investors who suddenly find themselves in need of loans. Even before the new restrictions hit, Anabwani says, "word started spreading that Chinese-American owned banks in NYC are willing to be more accommodating, because they want that loan income as well. And because they have a Chinese-speaking staff, they were able to handle the Chinese buyers from overseas in a way that Chase just isn't equipped to."
And there are plenty of Chinese buyers who could also opt for traditional lenders, notes Stafford, as they already own properties in other American cities, which they can then leverage for credit in a new purchase without having to take money out of their Chinese bank accounts.
Bottom line: While some lower-budgeted buyers may have been knocked out of the running—and you're less likely to be beat out at a bidding war by an all-cash offer—China's latest restrictions hasn't put much of a dent in the market in NYC—at least so far. "Deals are not closing as quickly as the used to," says Stafford, as buyers scramble to finagle new financing options. "But they are closing."
Brick Underground articles occasionally include the expertise of, or information about, advertising partners when relevant to the story. We will never promote an advertiser's product without making the relationship clear to our readers.