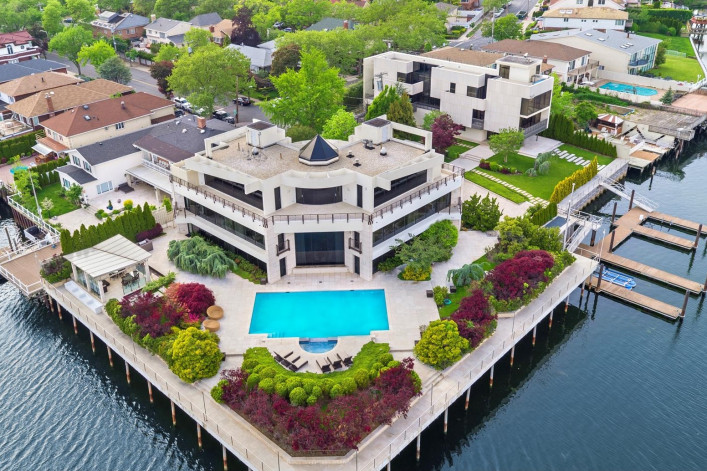 So you want to buy a home with on-site parking for your boat? Renato Besabe of Citi Habitats, Jayme Montgomery of Triplemint, and Antonio Sanchez of Halstead have some tips for where to set your sights in this week's Buy Curious.
The proposition
I want to buy a house with parking for my boat. Where should I look?
The reality
"Homes with proper boat parking within the five boroughs are not easy to come by," says Besabe of Citi Habitats. "As a percentage of overall available real estate, it is an extremely low number. These properties are confined to the more suburban-style waterfront neighborhoods in the outer boroughs."
These usually single-family houses need to have a wooden bulkhead with a dock so the boater-owner can tie up and disembark.
Where should you look?
Why, places on the water, of course. If you're looking to stay in New York City proper, our experts point to a handful of neighborhoods that are especially good bets.
In Brooklyn, there's Marine Park, the southeast Brooklyn enclave that borders a sprawling park by the same name, and neighboring Mill Basin. Besabe says Mill Basin "offers incredible suburban homes on winding, tree-lined streets—many of which have private boat docks" along Jamaica Bay.
Across the bay and across the Queens border, there's Broad Channel, a mile-long neighborhood built in the marsh, the peninsula that makes up the Rockaways, and beside JFK Airport, Howard Beach.
In the Bronx, Halstead's Sanchez points to Throgs Neck, a residential neighborhood between the Throgs Neck and Bronx-Whitestone bridges, and nearby City Island, a small-town-feeling neighborhood off of Orchard Beach, both where the East River meets the Long Island Sound.
Besabe adds that there are also "a handful of homes" with boat parking in Tottenville, at the southern tip of Staten Island. "One would think that Staten Island would offer a lot of private homes with boat parking, but much of the coast is industrial or public and private beach areas like Midland Beach and Crescent Beach Park," he says. Tottenville is home to some of the few exceptions.
What about outside NYC?
You might have an easier time of it if you are willing to expand your search outside the five boroughs, say our experts.
"It's just a matter of topography," says Besabe. "Outside of the five boroughs, you find more land, which lends itself to private bulkheads and docks. New York City does not have this type of waterfront property. Much of our waterfront is covered with highways, commercial ports, and public beaches."
Besabe says that Nassau's County's Atlantic Beach and neighboring Long Beach, which he says "is already frequented by Manhattanites for day trips to the beach because of its ease of access" by Long Island Rail Road, are both "great alternatives to NYC. These are beach communities with a nautical presence... The south-facing shores of these towns are white sand beaches, but the north side offers a plethora of bay-front properties, most with private boat docks."
Triplemint's Montgomery also advises boat enthusiasts to check out such coastal Suffolk County towns as Brightwaters, West Islip, and the Hamptons since they are still accessible to the city via LIRR.
How much will it cost you to have on-site boat parking?
For single-family houses, the cost is included.
As for how much extra it'll be, that's a little hard to quantify, say our experts, as there don't seem to be any official figures available on homes with private boat parking on the premises.
"But I can say with certainty that waterfront property will always be comparatively more valuable than non-waterfront property," says Besabe.
Montgomery agrees, saying simply, "It varies."
What are some pros of having a private boat dock on your property?
The most important one is that it allows you unlimited access to your vessel, as opposed to a marina. "You don't need to check with anyone before taking it out," says Montgomery. 
Another plus, says Besabe, is that "you don't have to pay monthly dues to a boat club," which he estimates to be anywhere from $3,000 to $10,000 a year.  
And nothing beats being able to hop into your boat at a moment's notice and "quickly take [it] out to a restaurant that has boat parking, like Surf City in Jersey City or La Marina" in Inwood, says Sanchez.
Finally, "there is a huge element of luxury to be able to pull up to your waterfront home in your boat," says Besabe. "That is almost priceless in my opinion."
Are there any cons?
Besabe says interested buyers need to realize that upkeep can be expensive. "You have to remember that this is wood floating in salt water, and it will deteriorate without proper maintenance." He says that he's seen many owners of these types of properties build lifts on their private docks in order to keep their boats out of the water.
Montgomery concurs. "You are in charge of keeping up with the bulkhead," she says. "If you need to replace it, it can cost $100,000."
Does the thought of a backyard dock still float your boat? Check out these listings: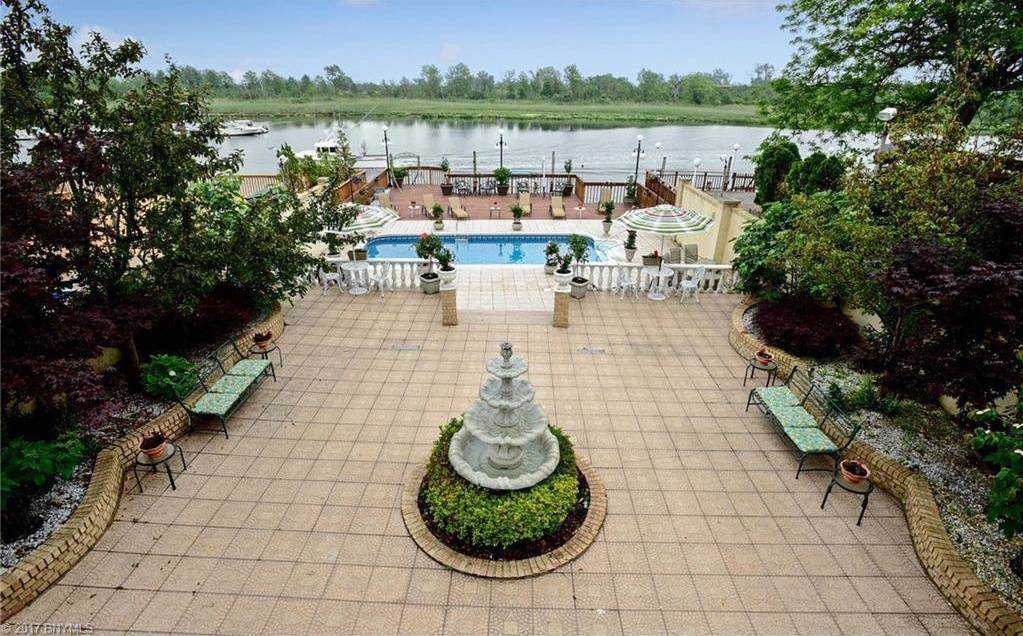 Mill Basin four-bedroom, one-and-a-half-bath house, $2,699,000. It doesn't look like much from the front, but this 6,030-square-foot house at 167 Whitman Dr. between Bassett Avenue and Utah Walk has an in-ground heated pool, three boat slips, central air, two kitchens, what look like marble floors throughout one level, a two-car garage, a large balcony, and a working fireplace.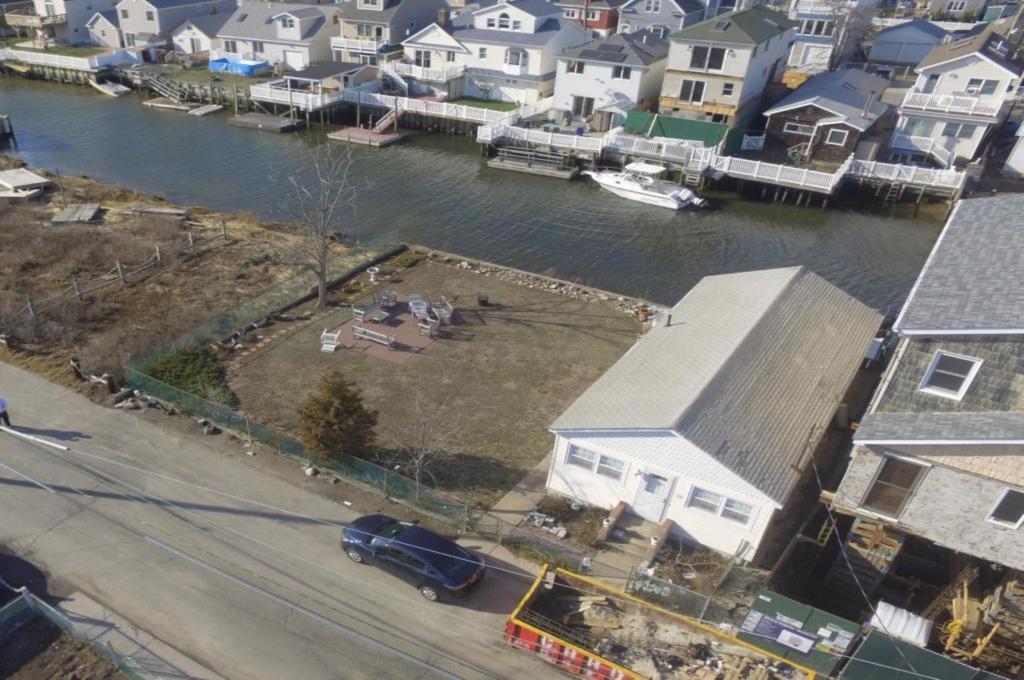 Broad Channel two-bedroom, one-bath house, $415,000. Located at 29 West 16th Rd., at Cross Bay Boulevard, this newly renovated waterfront property has its own bulkhead and comes with multiple lots. The area flooded during Sandy and has experienced serious coastal flooding outside a major storm since, so as with any waterfront purchase, proceed with caution.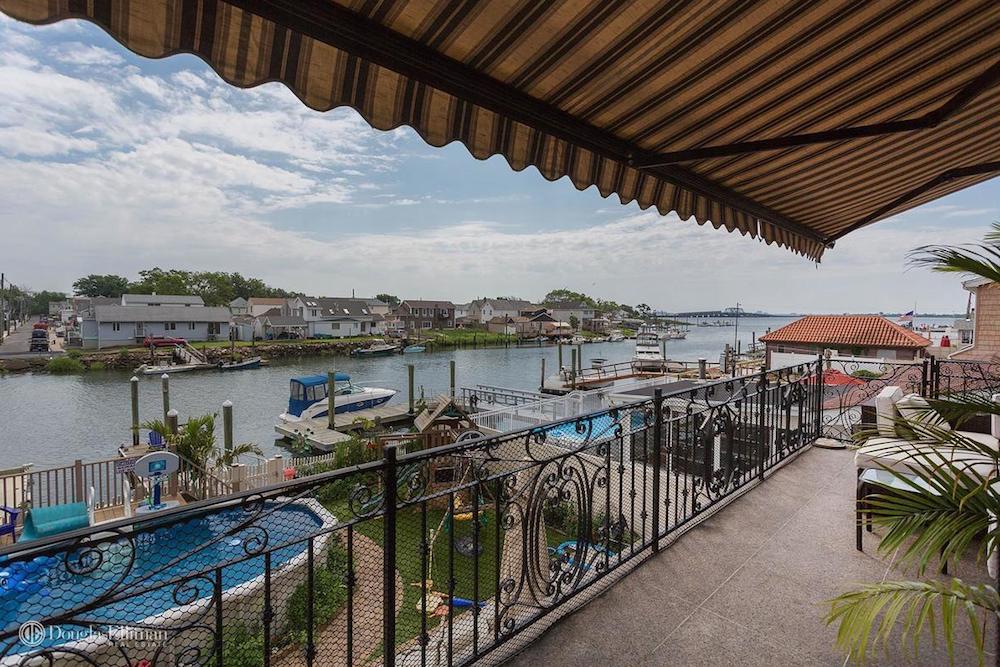 Howard Beach four-bedroom, two-and-a-half-bath house, $999,999. This 3,100-square-foot house at 163-27 99th St., between 163rd and 164th streets, has a bulkhead, two docks, an above-ground pool, two patios, central air, ceramic and hardwood flooring, and a granite kitchen.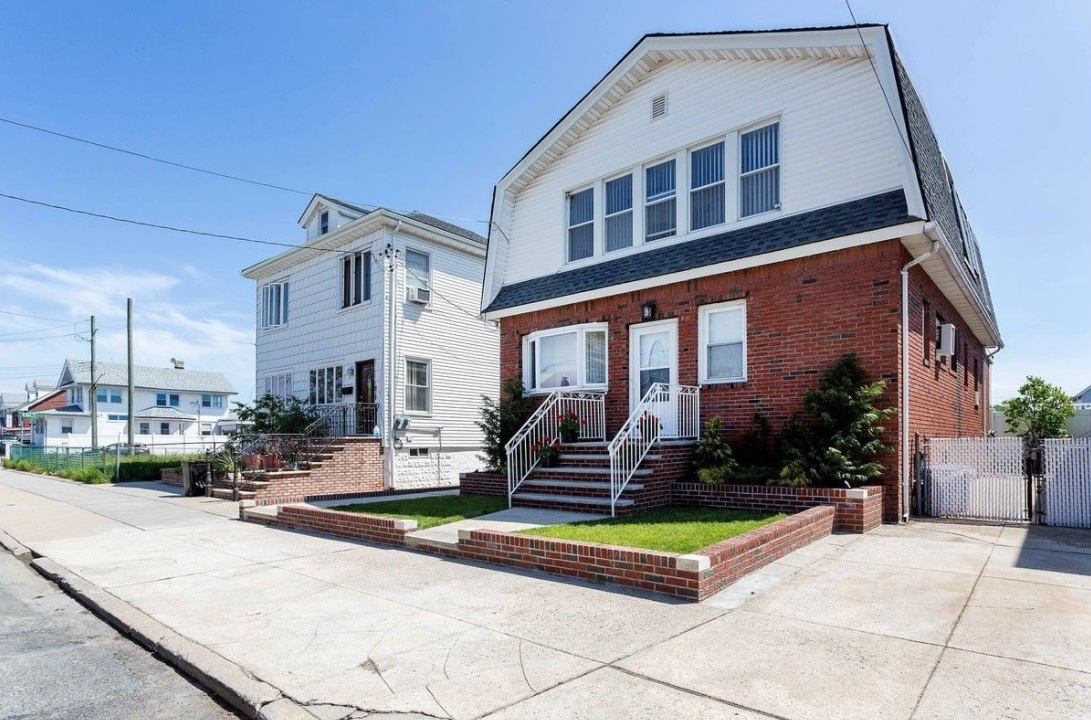 Howard Beach four-bedroom, four-bath house, $729,000. Located at 161-11 99th St., between 161st and 162nd avenues, this two-story place has a brand-new kitchen with granite countertops and stainless steel appliances, a backyard with a fire pit on the water, an above-ground pool, and a dock.
Brick Underground articles occasionally include the expertise of, or information about, advertising partners when relevant to the story. We will never promote an advertiser's product without making the relationship clear to our readers.