This townhouse is on a historic block of Manhattan Avenue in Manhattan Valley colloquially known as "Doctors' Row," though that may be a misnomer, as many of the original inhabitants were middle-class families. The property has been carefully restored and today, it isn't what you'd call humble—it's listed by Corcoran at $4.5 million, a typical neighborhood price for a property of this size. The home also benefits from nearness to lots of green space, as it's a mere block from the upper reaches of Central Park, and close to Morningside Park as well.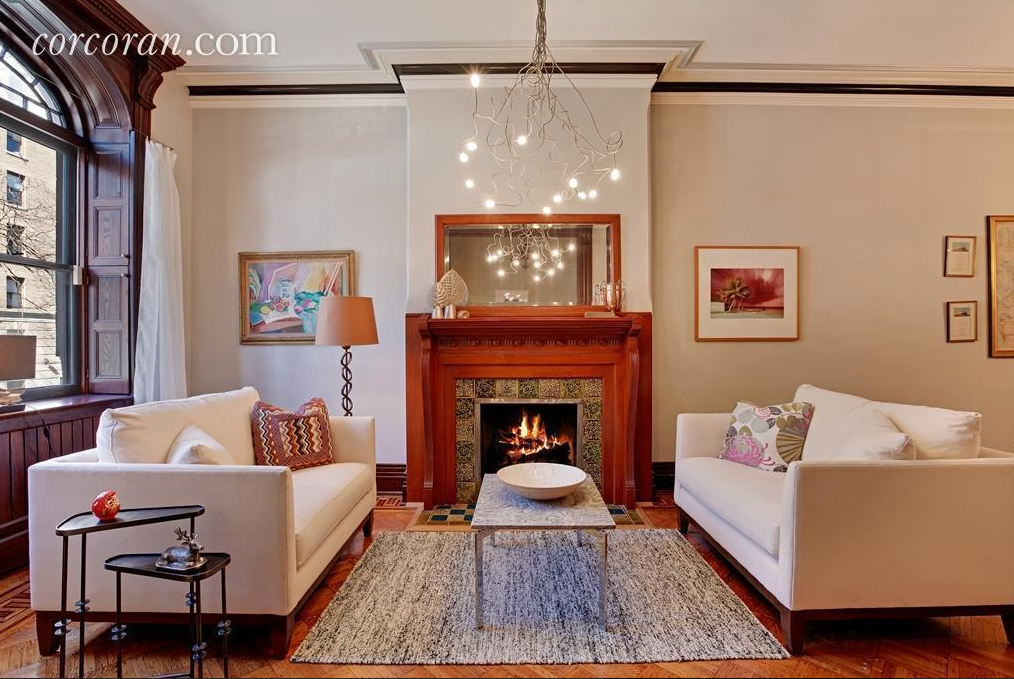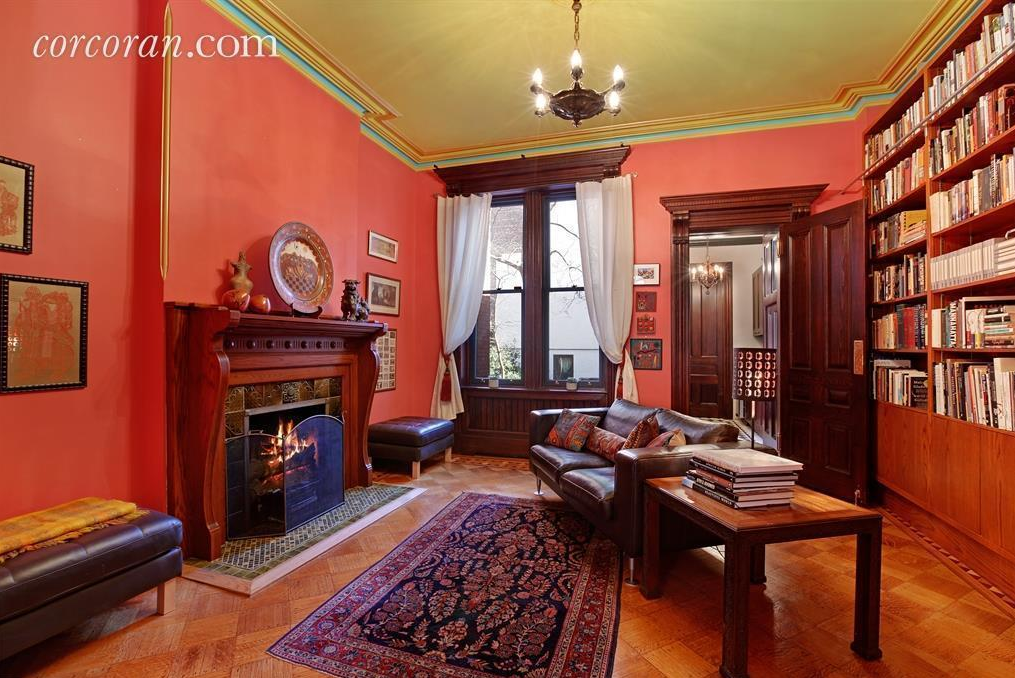 On the parlor floor, several classic details of the property—built in 1920—are preserved, including two working fireplaces, crown moldings, and dark wood window frames. The adjacent library similarly marries the old and the new, enlivening historic features with bold colors and large windows to let in the sunlight. (It looks like exactly the sort of spot a doctor might have met with patients long ago.)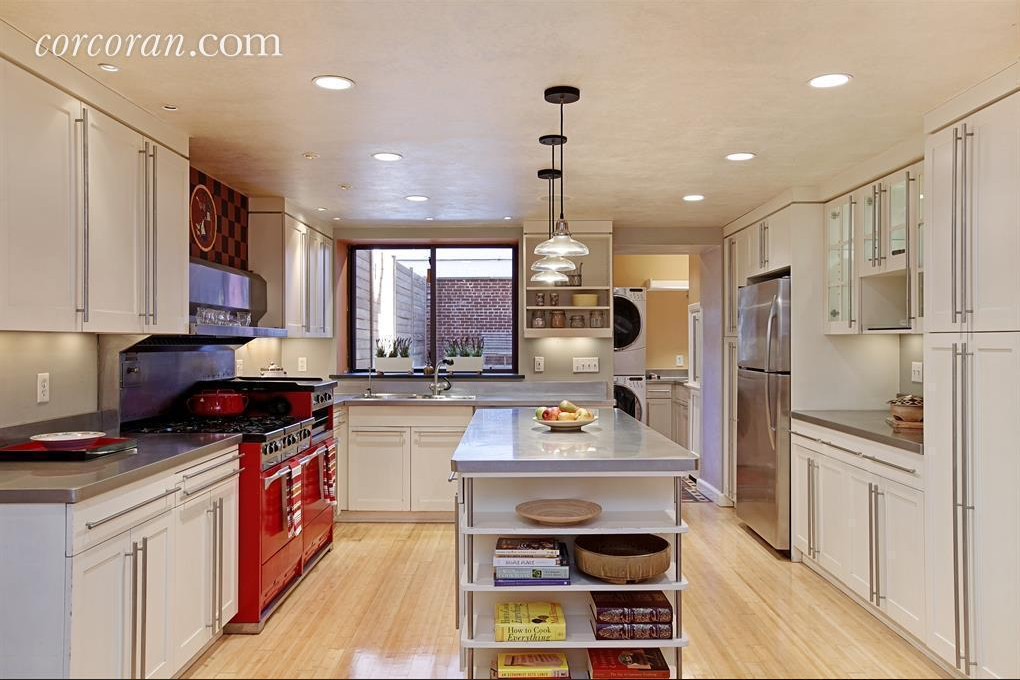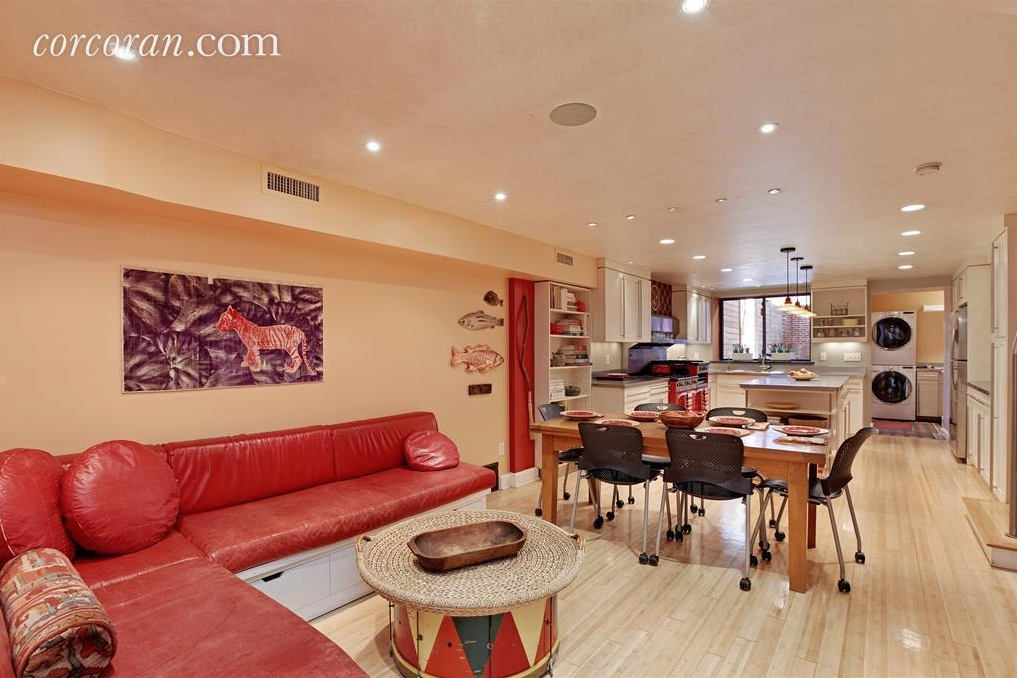 On the ground floor, the open kitchen continues the theme of blending classic and contemporary—there's a restored vintage stove and a working dumbwaiter to send food up to the parlor level. The island adds to the plentiful counter space, and there's an overall brighter feel to the decor here, making it a friendly space for entertaining. Plus, the kitchen opens onto a back garden, so you can move the party outdoors during the summer.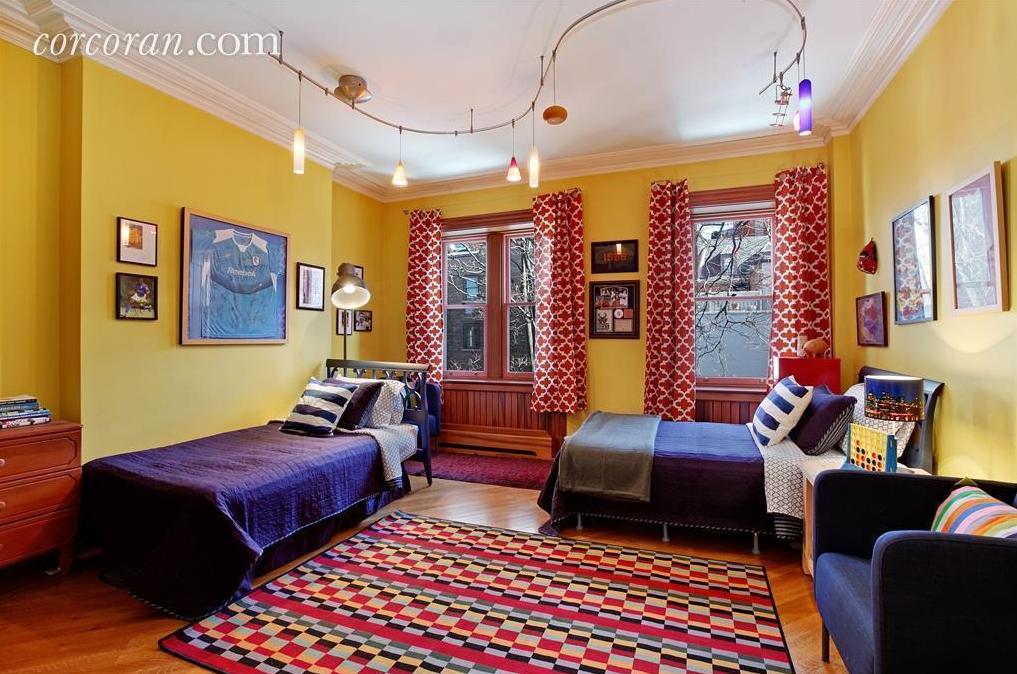 There are some clashing patterns in the bedrooms, but both the rooms pictured here—there are four total—benefit from high ceilings and large windows. The third floor master suite's bathroom is newly renovated, with marble countertops and double sinks. And on the top floor, you'll find more updated baths, one of which includes a Jacuzzi tub.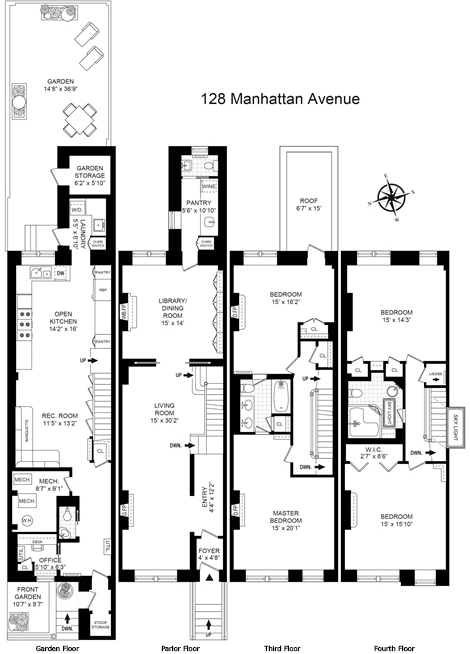 The backyard looks fairly raw, but it definitely has the potential to become greener and more welcoming. There's additional outdoor space in the form of a small garden out front, and a roof deck on the third floor. The property also offers central air, plus a laundry room with washer and dryer.