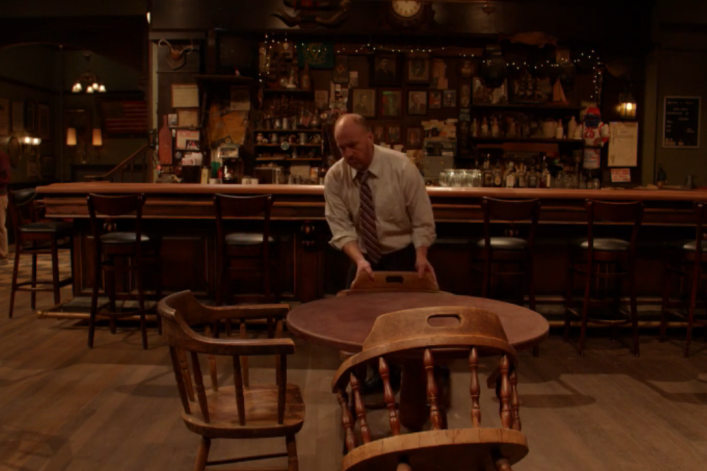 Louis C.K. released the first episode of his new web series, Horace and Pete, on January 30 to absolutely no fanfare; the comedian and creator of FX's Louie had done zero promotion of the show and has remained fairly tight-lipped since its genesis.
This minimalistic approach suits the series, which is itself stripped down to the point that many critics have compared it to a televised play. Horace and Pete's title characters, played by C.K. and Steve Buscemi, respectively, are cousins who oversee a Brooklyn bar that has been run by their family for 100 years, and always by a Horace and a Pete. The drama is mostly domestic in nature, hinging on the very messy dynamics of the cousins and their kin. Interspersed with the main action is coarse—and frequently hilarious—banter among the bar's patrons, dialogue that at once manages to be true to life and slightly elevated, just a bit more clever than what you might overhear at your own local watering hole.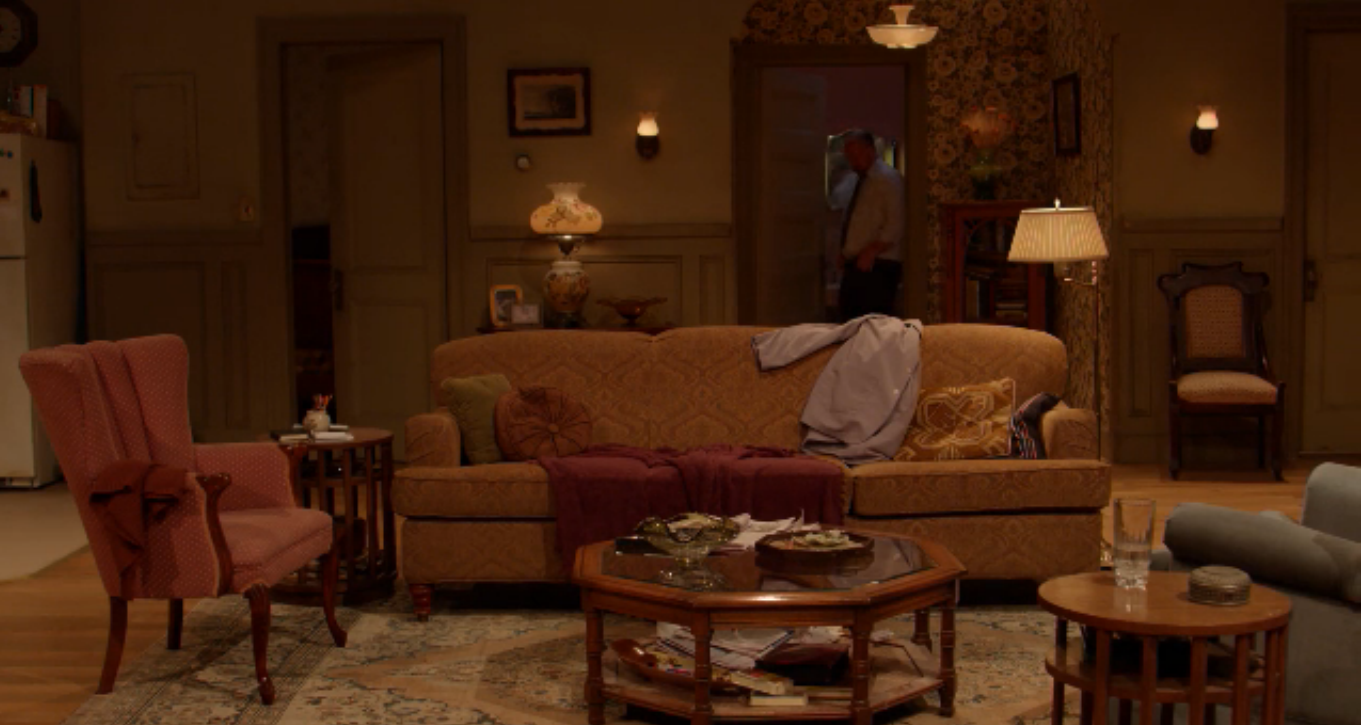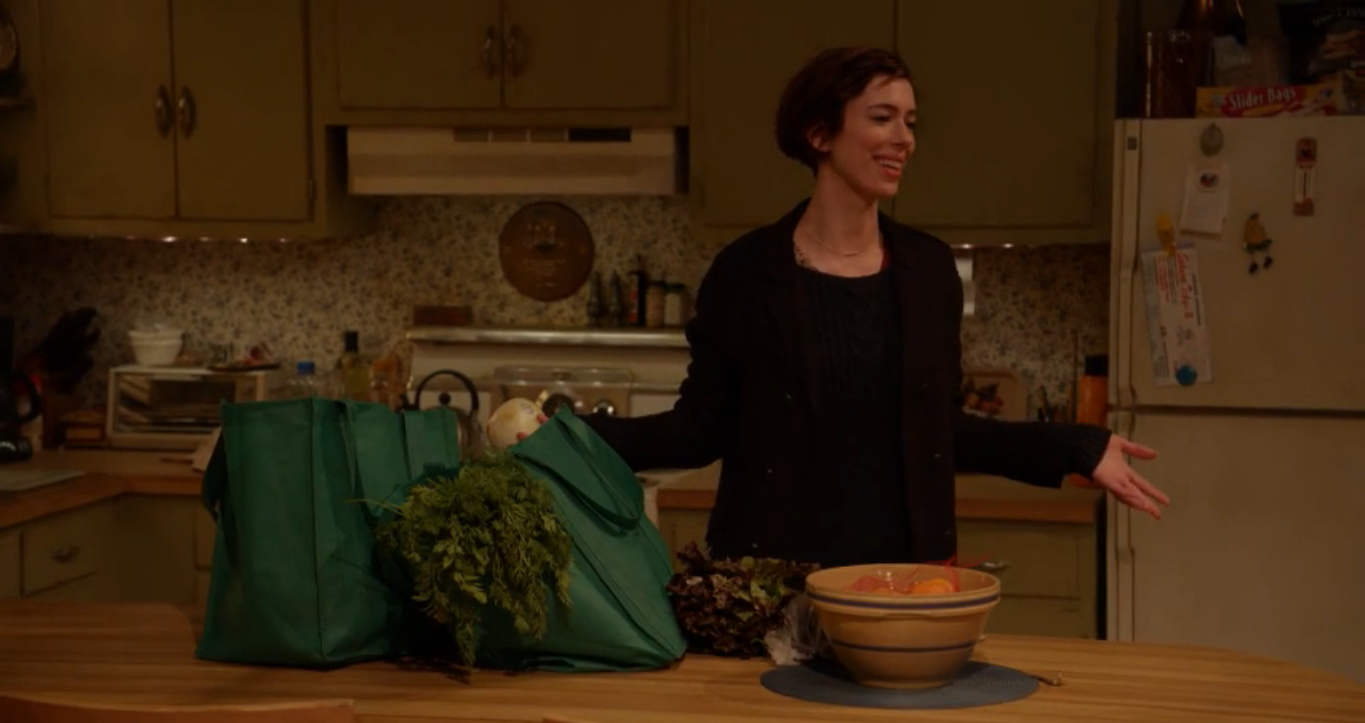 The conversation is very much plugged into the current political and social climate, with characters discussing issues like the presidential primary races, transgender identity, and the changing landscape of Brooklyn. Though there's little in the way of scenery to identify the show's setting, gentrification in Brooklyn is a major plot point of the series, not to mention a frequent source of humor. Horace and Pete's is unquestionably a dive, the kind of joint that only serves Budweiser and shots, where regulars get discounts on the watered-down booze and the bartender, Uncle Pete (a very-against-type Alan Alda), is vicious and bigoted, but also pours out freebies constantly. As such, the bar attracts irony tourists, young people new to Brooklyn who enter the space to laugh at what a dump it is.
The show suggests that there is a kind of Brooklynite who claims to love authenticity, but has no idea how to behave in a truly old school New York setting. But these bumbling hipsters are relatively harmless in the world of Horace and Pete; the larger forces of gentrification are the more powerful.
"Brooklyn is growing," Horace's sister Sylvia (Edie Falco) tells him in the second episode. She wants to sell the building that houses the bar, which is barely profitable, and cut all ties to it. Sylvia sees Horace and Pete's as a toxic environment that has housed decades of dysfunction—as well as a potential goldmine. She asks Horace if he knows what the building, and its air rights, are worth, but he's puzzled. Sylvia explains: "More and more people are coming here, and there's no room to build. So people are buying and knocking down and building up. The air above this building is worth millions."
"Does profit have to be the point of everything?" Horace asks. His Uncle Pete's refrains about the primacy of family and tradition have swayed him in the direction of keeping things as they are. If Sylvia is the voice of new New York—shrewd, unsentimental, and ready to seize upon real estate opportunities as they present themselves—then Horace represents the kind of nostalgic, longtime New Yorker who fears things are changing far too fast.
Dive bars are, indeed, disappearing all over the city—AM New York recently compiled a list of some of the places that have vanished due to rising rents and new development. In episode four, Pete references a "Frank's on Atlantic" that has closed because the owner died and the new management missed a rent payment, so the landlord is kicking them out. He suggests nabbing Frank's furniture before it gets thrown out, an opportunistic act that perhaps reveals naiveté about the future of his own bar, as questions about Horace and Pete's fate linger. It's clearly going to be tough for the bar to hang on, and it's uncertain whether some of the show's protagonists even want it to.
But what the show's writers believe is perhaps best summarized in the first episode, when Sylvia arrives at Horace and Pete's with her lawyer to announce that she wants to sue for her share of the bar, and then sell it. Uncle Pete argues that family tradition trumps legal inheritance; he pours the lawyer a shot, and when the lawyer drinks it he says, "That's the best whiskey I've ever tasted."
Uncle Pete's reply: "That's because it's one hundred years old." There's value in tradition and preservation, even when it can't be measured in numbers.   
Brick Underground articles occasionally include the expertise of, or information about, advertising partners when relevant to the story. We will never promote an advertiser's product without making the relationship clear to our readers.