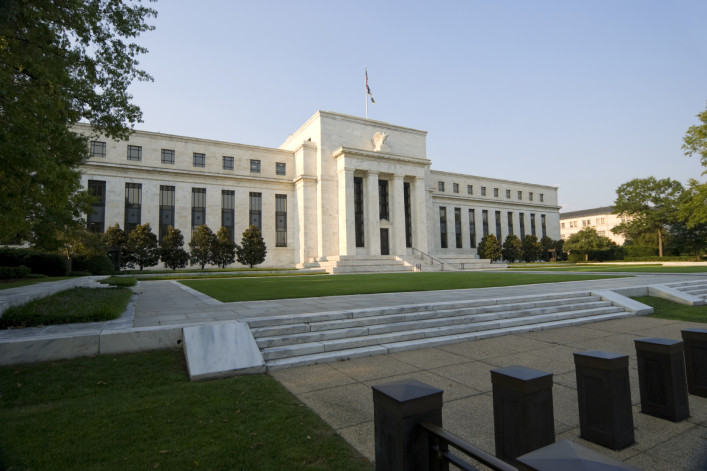 It's the question real estate pundits, mortgage bankers, potential buyers and journalists (like us) have been asking for months now: Is the Federal Reserve about to raise mortgage rates, and if so, by how much? But one New York Times reporter (who's covered the Fed for years), says it really doesn't matter all that much. 
"It's understandable why a person might think that the way to understand where mortgage rates are going — and thus whether to lock in a home loan now, or refinance, or whatever major borrowing decision he or she is facing — is to know what is going on inside the brain of Janet Yellen, the Fed chairwoman, and her colleagues. It's also ... wrong," writes Neil Irwin,  a senior economics correspondent for the paper. "For most people, trying to parse the intentions of the Fed should play nearly no role in a decision of when to take out a mortgage or other loan. You should make your borrowing decisions based on current market rates and whether they make a given home purchase or refinancing decision affordable or not. Assume that neither you, nor your mortgage broker ... has any predictive capacity to know whether rates will be higher or lower a month from now."
"There's no crystal ball," agrees Brittney Baldwin of National Cooperative Bank (a Brick sponsor), which is something she often tells clients who ask her about the Fed's future decisions. "I also tell them to look at what's happened over the last week, and if they can afford to borrow with those numbers, they should. There's no reason to wait, especially in New York where if you wait too long, the apartment won't be there anymore."
"People ask me about twice a day where interest rates are going," says Rolan Shnayder of Citizens Bank. "I always say people make millions of dollars to guess  —and they're often wrong."
Shnayder tells his clients to lock in rates when they find the right home.  "Everything else is out of your control," he says.
Plus the Fed decision doesn't make or break your interest rate. Lenders' mortgage rates are more closely tied to the global bond market than the Fed decision, Irwin says. "The Fed's immediate plans factor into bond prices and hence the interest rate you pay for your mortgage,"  explains Irwin, but they're just just one element.
"Your interest rate is going to depend on a lot of factors, including the health of the economy, and any big news events," says Julie Teitel of Everbank."The Fed is one factor of many."
And in New York City, where boards require 20 percent down payments and two years' liquidity post-closing, a small percentage interest rate hike (which is most likely), doesn't make a huge difference in terms affordabililty. (It's all expensive.)
Also, in the city,  where it often takes longer to close on a property (thanks to co-op boards), you can't always lock in your rate exactly when you want to, so embarking on a mad dash to get a rate before a possible increase? Simply not worth it, the experts say.
Related:
Interest rates aren't changing yet — and neither is your ability to get a mortgage
What a potential interest rate hike means for buyers and sellers
To get a mortgage, you need a rate lock. So what is it anyway?
Brick Underground articles occasionally include the expertise of, or information about, advertising partners when relevant to the story. We will never promote an advertiser's product without making the relationship clear to our readers.