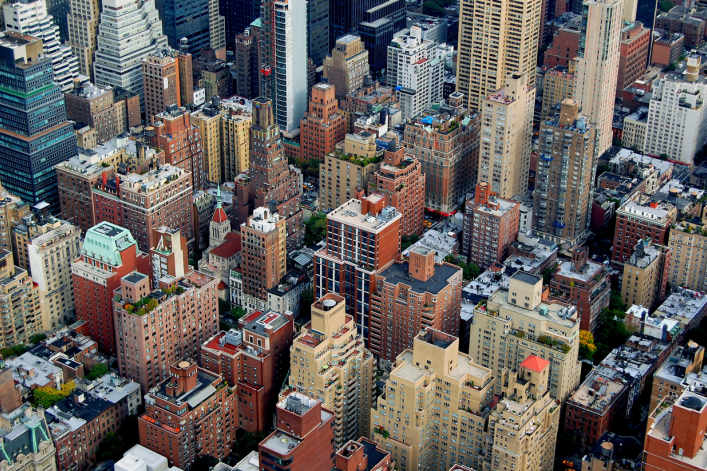 Let's be honest: It's hard out there for a first-time buyer. Unless you're fortunate enough to be gifted with a down payment or a high-paying job, the current landscape of New York City real estate is frankly discouraging. See: high prices, packed open houses, bidding wars, and all-cash transactions. While no one said buying property was easy in this city, it's not entirely impossible. That's especially true when searching for starter apartments. Small in size and straightforward in design, these properties aren't flashy, but they're the best place to focus your search if you're new to the market and shopping on a budget.
Which brings us to a key question: where do you go to actually find these mythical "starter apartments"? To determine the most viable NYC neighborhoods for first-time buyers, we had Streeteasy compile data on the neighborhoods with the most one-bedroom and studio units now on the market, set within a price range young buyers could conceivably manage. Because no one is searching for a starter apartment asking $3 million (at least, no one we've ever met), the site's data experts first crunched the numbers to find the maximum home price affordable to a first-time home buyer.
Below, the most accessible NYC neighborhoods for first-time buyers.
This number was determined in part by the median household income of 31 to 35 year olds in New York City, which is $65,656.55 according to census data. The Streeteasy data scientists assumed the mortgage-to-income ratio would not exceed 40 percent. (Although 30 percent is often the traditional ratio, 40 percent was set knowing that New Yorkers typically spend more.) The resulting maximum home price was $356,143 for condos and co-op units. Streeteasy then ranked the neighborhoods with the most available studios and one-bedrooms that didn't surpass that price.
ProTip: If you've selected your target neighborhoods and you're still not seeing enough apartments for sale in your price range -- or maybe you'd just like to avoid the competition and possibility of a bidding war -- consider expanding your search to "off-market" listings. NYC real estate brokerage Triplemint (a Brick Underground partner) uses technology to mine public records and identify owners who may be ready to sell, meaning you can meet and deal with owners before their homes hit the market.
We ended up finding eight neighborhoods across the city that fit the bill—and a few that are even in Manhattan. Here's where to start your search:
RIVERDALE
Number of studios available: 21
Number of one-bedrooms available: 173
Median sales price: $289,000
It's no secret at this point that for most of us, the search for a reasonably priced apartment is going to pull you deep into the outer boroughs. As Alan Lightfeldt, StreetEasy's data scientist, explained, "It's best to start your search outside of Manhattan. Look deeper into south Brooklyn and the Bronx to find available inventory that will hit your price point." His top recommendation, and the one most supported by the numbers, is Riverdale. (Yes, we know you've heard this advice before, but it bears repeating.)
While this neighborhood is best known for its pricey suburban houses, Riverdale also has 21 affordable co-op studios on the market as well as 173 condo and co-op one-bedrooms—an astonishingly friendly number given these inventory-light times. In fact, Lightfeldt says, these nearly 200 listings for studios and one-bedroom apartments currently available, all of which is affordable to the typical first-time buyer, is "by far the highest inventory among all New York City neighborhoods."
But a caveat: This northern Bronx neighborhood has limited transportation; there's a Metro-North stop and a 1 train stop outside of Van Cortlandt Park, east of the neighborhood. If you don't mind the sleepy suburban atmosphere, begin your search here.
SPUYTEN DUYVIL
​
Number of studios available: 7
Number of one-bedrooms available: 67
Median sales price: $274,900
If you've decided to start searching in Riverdale, don't rule out Spuyten Duyvil, located just south of the neighborhood and sometimes considered a part of Riverdale. This small, often forgotten (and hard-to-pronounce) Bronx enclave has the second highest concentration of affordable one bedrooms in the city, with 66 co-ops and 1 condo. There are seven affordable co-op studios on the market as well. Prices also tend to be a little cheaper than Riverdale, with a 550-square-foot studio priced as low as $95,000 (!). Or you could upgrade to a larger pre-war co-op asking just $150,000.
Spuyten Duyvil is hilly and green, with views of the Hudson and Harlem Rivers. Most of the affordable co-ops are found in medium-sized post-war buildings. There's also the stunning Villa Charlotte Bronte co-op, a castle-like complex built into the bluff over the Hudson River, where units are harder to come by because the setting is so desirable. Residents have limited transportation options, with the 1 train to the east and a Metro-North stop at the southernmost point of the neighborhood.
MIDTOWN EAST
Number of studios available: 24
Number of one-bedrooms available: 0
Median sales price: $1.25 million
For buyers still dedicated to staying in Manhattan, a couple of neighborhoods in the city did make the cut—and we're not just talking about Inwood. "Basically, you're looking for neighborhoods with high concentrations of co-ops, studios and one-bedrooms," noted Jonathan Miller, president of the appraisal firm Miller Samuel. If you're willing to compromise on size, Midtown East isn't a bad place to look. "In Midtown, at a complex like Tudor City—which has 7 or 8 buildings—you can find a number of 300-square-foot studios," he says.
According to Streeteasy, there are eight co-ops priced under $356,143 at the 443-unit complex 25 Tudor City Place, four of which are in contract; 5 Tudor City Place has another nine studios co-ops priced within the affordable budget. In total, Midtown East has 24 studio condo and co-ops on the market, the highest number of affordable studios in any NYC neighborhood. Don't hold out for a cheap one-bedroom unit here, as the neighborhood doesn't even rank in the top 10 places to look for one. Stick to studios.
YORKVILLE
Number of studios available: 15
Number of one-bedrooms available: 0
Median sales price: $1.047 million
Yorkville is the one other (fairly) central Manhattan neighborhood to snag a cheap, tiny studio. While there are only 15 affordable studio co-ops on the market currently, it ranks third — behind Midtown East and Riverdale — in affordability for the studio market. In Yorkville, as in Midtown East, a buyer will want to target dense, pre-war co-ops to find cheap studios. (Warning: you may stumble upon some that are utterly depressing.) This neighborhood makes sense as a financial investment, too, with the opening of the first phase of the 2nd Avenue subway stops at 86th and 96th Streets looming in the future. Yorkville is also known for good neighborhood schools, as well as the beautiful 15-acre Carl Schurz Park, home to a riverfront promenade and Gracie Mansion.
INWOOD
​
Number of studios available: 0
Number of one-bedrooms available: 16
Median sales price: $345,000
You knew this one was coming, didn't you? If size is a bigger priority for you than a lightning-fast commute, Miller suggests taking your search uptown. "If you don't want a 300-square-foot studio and don't mind a farther out location, look in places like Inwood or Washington Heights," said Miller. While Washington Heights does not rank in Streeteasy's data for affordable one-bedrooms or studios, Inwood has 16 one-bedroom co-ops on the market. A one-bedroom co-op on West 206th Street costs $199,000 for 850 square feet, as opposed to a significantly smaller studio at 5 Tudor City Place asking $279,000. Inwood also boasts plenty of natural charms to lure you away from the bustling city, including the expansive Inwood Park, views of the Harlem River, and unique destinations like La Marina, a cafe which occupies 75,000 square feet along the waterfront.
The neighborhood is serviced by the 1 and A subway lines, although, at the northernmost point of Manhattan, it's still a trek to places like Midtown. 
BAY RIDGE
Number of studios available: 10
Number of one-bedrooms available: 27
Median sales price: $737,000
Mary Lowe, a Corcoran broker who has worked with many first-time home buyers, suggests many popular neighborhoods in Brooklyn that buyers look — Bed Stuy, Ditmas Park, Sunset Park — but that don't make Streeteasy's affordability cut. "Because many buyers are willing to pay market price or above for nice starter apartments, we've seen a big uptick in pricing in many Brooklyn neighborhoods over the past three to four years," she says. (We're guessing you've noticed this, too.) 
If you're feeling discouraged by your Brooklyn hunt, try focusing on Bay Ridge. This South Brooklyn neighborhood has 10 affordable condo and co-op studios now on the market, as well as 27 one bedrooms, the majority of them co-ops. The neighborhood also has many of the features that buyers love about brownstone Brooklyn, including beautiful, low-rise architecture, parks, tree-lined streets and an increasing proliferation of restaurants and bars run by locals. But its distance further south and a quieter, suburban feel has kept prices lower.
The trip into Midtown along the R train, the neighborhood's main line, takes about 30 minutes.
SHEEPSHEAD BAY/HOMECREST
​
Number of studios available: 0
Number of one-bedrooms available: 81
Median sales price: $477,000
Find yourself priced out of Bay Ridge? Keep going south. The Sheepshead Bay and Homecrest area may not be on the top of your Brooklyn wish list due to the seemingly remote location, but the prices are affordable. Sheepshead Bay ranks third for the most affordable one-bedrooms on the market, with a total of 60—two condos and 57 co-ops.
Homecrest, which is often considered a part of Sheepshead Bay, has another 21 affordable one bedrooms on the market. In fact, the available apartments in this area are some of the cheapest around, asking as low as $85,000. This area's greatest perk is its proximity to the water and the lush Marine Park. The trip to Manhattan, though, is going to be a long one, as the Sheepshead Bay stop is close to the end of the B/Q line. Bring a book.
FOREST HILLS
Number of studios available: 13
Number of one-bedrooms available: 56
Median sales price: $359,000
Queens has rightfully been garnering attention as an affordable option for buyers (and renters) priced out of Brooklyn as of late, and for cheap studios and one-bedrooms, Forest Hills ranked higher than any other 'hood in the borough. Currently on the market, there are 13 studio co-ops and 56 one-bedroom co-ops within the price limit. The apartment stock tends to be of good quality, with many units in larger, well-kept pre-war buildings. For example, this one-bedroom, asking $228,000, has some lovely interior details. Like Riverdale, this neighborhood has an amazing stock of freestanding homes and a quiet, suburban vibe. There's also good subway access, a Long Island Railroad line, and the nearby Forest Park. 
Discover off-market properties in your dream neighborhood that perfectly suit your needs and budget.  Meet and deal with sellers before their apartment hits the market.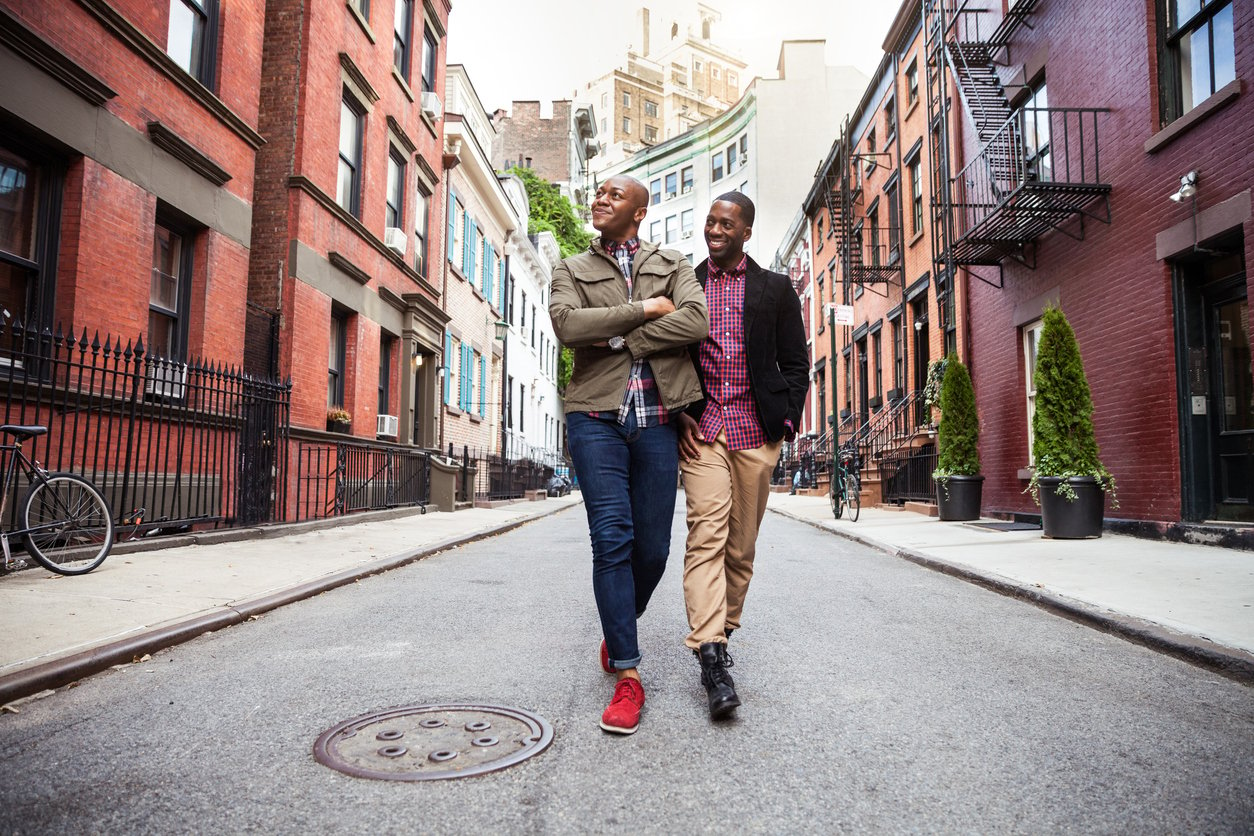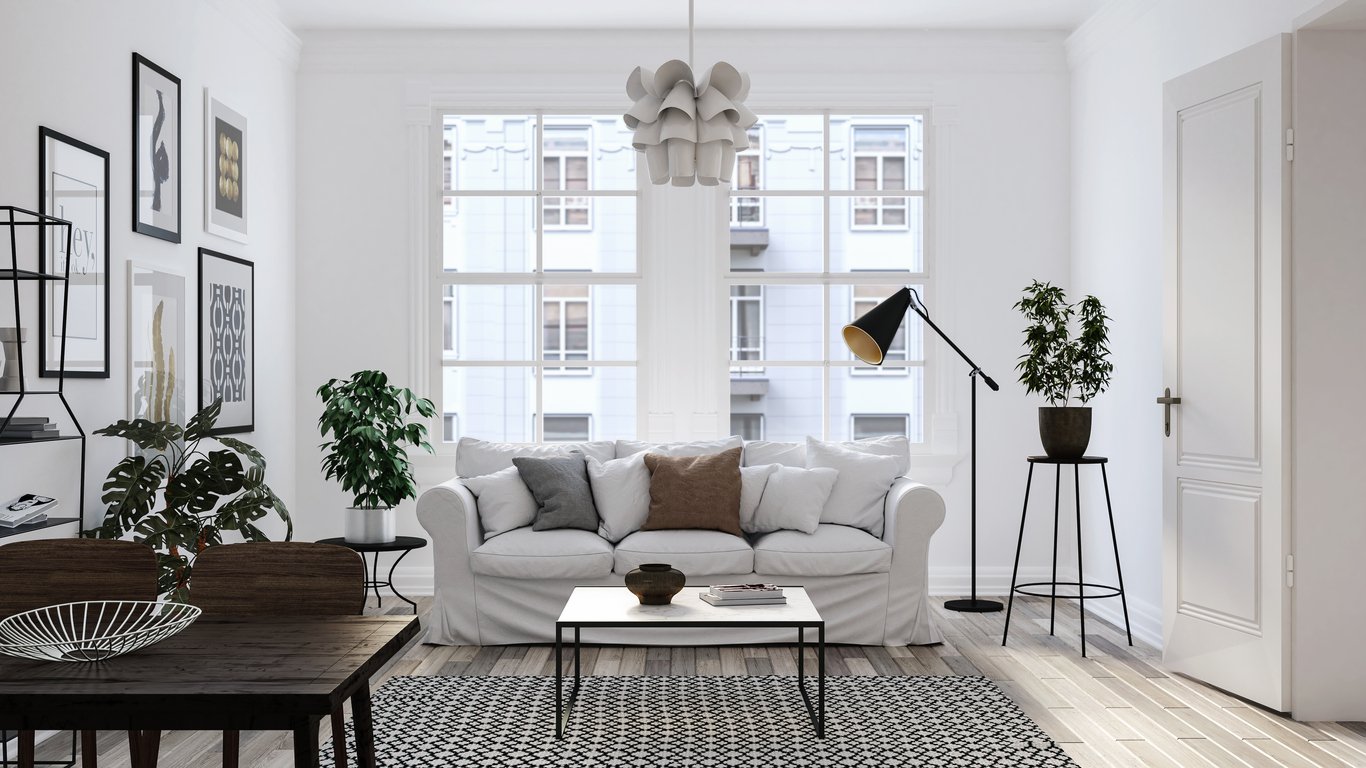 Let Triplemint's off-market team give you exclusive access to apartments in your price range and desired neighborhood that no one else has seen. More options, less competition, no bidding wars. 
Related: 
The millenial's guide to getting a mortgage
The 3-percent-down mortgage you've never heard of that's available in NYC
Hey Ridge: Bay Ridge is only out of the way if you don't live here
5 Bronx neighborhoods to explore right now
Brick Underground articles occasionally include the expertise of, or information about, advertising partners when relevant to the story. We will never promote an advertiser's product without making the relationship clear to our readers.