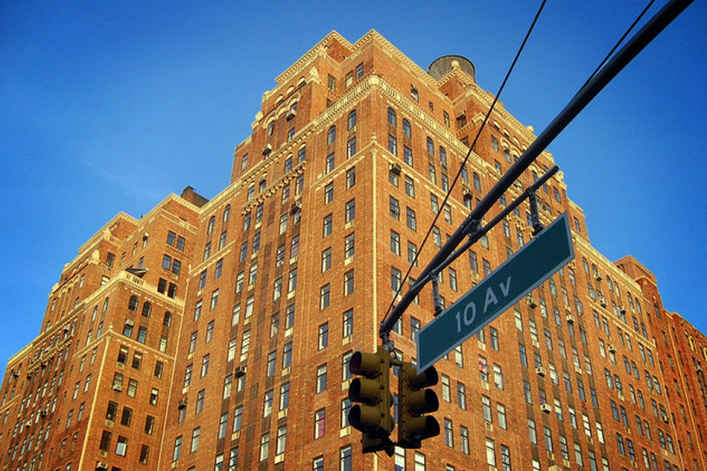 Earlier this week, we wrote about a possible "rent freeze" on stabilized apartments, which may actually pass the Rent Guidelines Board this year thanks to a study showing landlord operating costs to be at a relative low. (Yet another side effect of low oil prices). 
Later, we heard from a landlord who is none too pleased about this, citing common arguments against rent freezes; namely, that a freeze would force landlords to raise rents on their market-rate tenants, and encourage landlords to try to force out their stabilized tenants. He also says the rent guidelines board data is wrong, and that in the past year, his operating costs have risen much more than the RGB's estimate of 0.5 percent. Here's the full response below:
I am a landlord. The RGB this year has used a different way to measure landlords expenses and the new formula is well off the mark. At this time I have 2 kind of tenants. 80 percent have preferential rent (an average of 20 percent below market) and the other 20 percent are paying the legal stabilized rent (which is about 50 percent below market). The 20 percent are tenants who have been at my buildings for an average of 25 years.

That said.....If a rent freeze will go into effect, I will raise the rent of the 80 percent considerably more in order to cover my expenses. The new preferential rent tenants will find their rents closer to market rent to compensate for my increase in costs and the RGB's decision to freeze rents. I am sure many many landlords will do the same. This will cause even a wider gap between long time stabilized tenants and market rate tenants.

In addition, you will see a lot more buildings fall into disrepair and many landlords who work on a shoe string budget (because they have massive mortgage payments to make) will resort to unethical methods to vacate apartments.

This year my operating costs across all my buildings have increased an average of three percent.
While it's hard to find data on how, exactly, rent-stabilization affects the rents of market-rate renters, housing advocates are skeptical that a rent freeze on stabilized units would necessitate a rent raise on everyone else. "[Landlords'] expenses haven't gone up nearly as fast as rents have," Metropolitan Council on Housing Program Director Ilana Maier tells us.  "But landlords like to perpetuate this idea that market-rate rents will go up. All of the economic data shows that landlords will continue to make large profits off of rent regulated apartments, even with a rent freeze—if they raise rents on market rate tenants it is out of pure greed not economic necessity." 
Related: 
It's cheap(ish) to be a landlord right now—and there might be a rent freeze as a result
A historic vote for rent-stabilized tenants—but what does it really mean?
Ask Sam: How do I find out if my apartment should be rent-stabilized—and if the landlord owes me money? (sponsored)
Win the NYC housing lottery: how to get an "80/20" rental
Want to live alone in Manhattan, Brooklyn or Queens? You'll need to make at least $96K a year
Brick Underground articles occasionally include the expertise of, or information about, advertising partners when relevant to the story. We will never promote an advertiser's product without making the relationship clear to our readers.