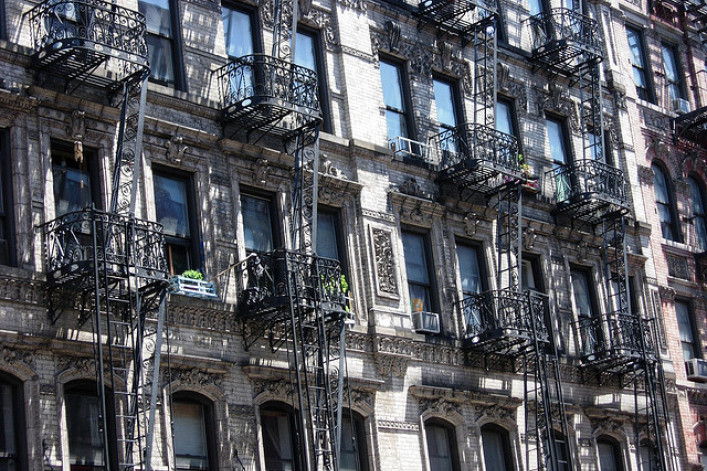 The investigation into the cause of the deadly Second Avenue explosion continues as questions arise over the city's inspection system, according to the New York Times, leaving New Yorkers to wonder about the safety of their own buildings. While we all assume our landlords are engaging in honest and safe construction and maintenance protocol, not all are. Here's what you can you do if you suspect illegal or inappropriate work is happening in your building:
• Explore the general condition of your building by researching its complaint history, emergency repair charges, building registration data and open violations via the NYC Department of Buildings' Buildings Information System. You can perform a similar search of your building's history of violations and problems, plus how they were resolved at AddressReport.com (full disclosure: AddressReport is a Brick sponsor).
• Landlords are supposed to make sure any professional working in their building holds a valid license with the City of New York. You can find out the standing of a general contractor, licensee or registrant by verifying the name of the service provider here. For the record, work involving the alteration, rearrangement, relocation or permanent removal of any piping must be supervised by a licensed Master Plumber or Master Fire Suppression Piping contractor with permits obtained from the Department of Buildings. The same licensed Master Plumber or Master Fire Suppression Piping contractor must arrange for necessary tests and inspections of completed work by a Department inspector. Note: Construction projects require permits to be posted in a conspicuous part of your building (usually on front door or near mailboxes).
• You can file a complaint about a maintenance problem in your apartment, the public area of your residential building or the entire building by calling 311 or visiting NYC.gov. Common maintenance complaints including safety issues like broken or blocked fire escapes and broken or missing smoke alarms, carbon monoxide detectors or window guards and windows that won't open or close) can be reported anonymously, though you may be asked for contact info.
• If you should ever smell smoke or gas, call 911—immediately!
Related:
What to do when the worse case scenario happens to your building
Is your building's fire escape safe? How to find out before there's a fire
Help the victims of the Second Avenue blast
When disaster strikes, your apartment insurance can help with temporary housing
Brick Underground articles occasionally include the expertise of, or information about, advertising partners when relevant to the story. We will never promote an advertiser's product without making the relationship clear to our readers.