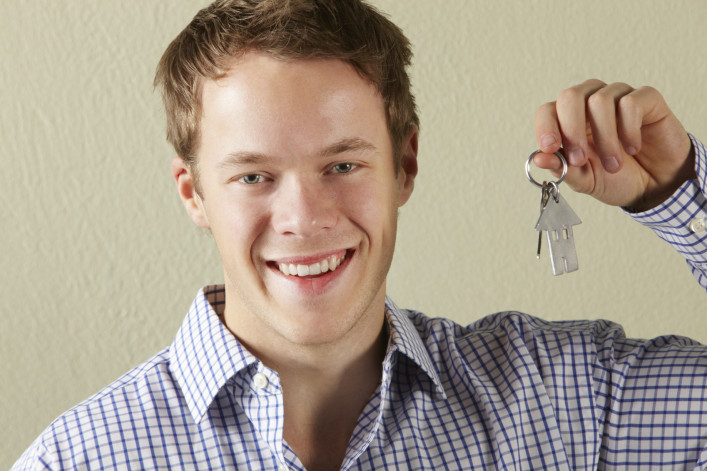 If you're a newbie renter who lacks the solid work or credit history necessary to show that you'll be a responsible tenant, you may, indeed, face some hurdles. But don't panic. Brokers and other experts weigh in on some of the biggest hurdles facing NYC rental virgins — and what you'll need to do to clear them.
No credit history: At least that's better than bad credit history. You can offer to pay six months to a year's worth of rent up front or to put down a larger security deposit to show that you're good for it.
No work history: If you're new to a job or haven't actually started working yet, some landlords might be okay with that, so long as you can produce an employment letter from, say, the prestigious investment bank where you'll soon be working. But if you haven't yet found a job or are still a student, you're going to need to find a guarantor or some roommates. (You can also often pay for Insurent, a Brick sponsor, to act as a guarantor.)
No rental track record: Make sure to present yourself as a quiet, responsible would-be tenant when meeting with a potential landlord. Some experts even suggest including a letter in your paperwork stating the reasons why you'd be a good tenant (you were an RA or president of student government, for example).
Missing paperwork: If you've never had an apartment before, you're going to have trouble producing contact info from previous landlords who can serve as references. And if you haven't started working yet, you're not going to be able to provide copies of your last two pay stubs. But make sure you can quickly produce a number of items, including a photo ID, a letter of employment stating your start date and salary if you'll soon start working, or a letter of enrollment if you're a student. Landlords just want to know that you'll be a responsible tenant. Show them from the get-go that you will be.
Having unrealistic expectations: You're not going to find a ridiculously cheap apartment in a great neighborhood with in-unit laundry and stainless steel appliances in the kitchen. You just aren't. Be prepared for the tiny starter apartment you're likely to find, instead. This is New York.
Nervous parents: Many moms and dads are confused (and appalled) by the New York City rental market, but since parents often serve as guarantors, they need to be on board. Make sure they feel involved. Send pictures and basic info on the buildings you're looking at. And have your broker give them a call to talk them through any specific issues they might have.  
For more, read "For New York City's rental virgins, the 8 biggest hurdles—solved."
In Case You Missed It: Every so often, BrickUnderground digs through the archives to find the best advice our experts have shared through the years.
Related:
A first-time renter's surprised questions—answered
Brick Underground articles occasionally include the expertise of, or information about, advertising partners when relevant to the story. We will never promote an advertiser's product without making the relationship clear to our readers.