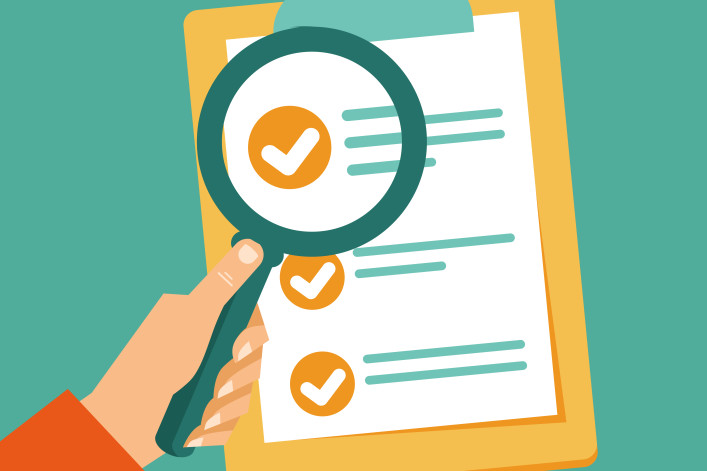 You've played the field and checked out your options, but now it's time to go exclusive. No, we're not talking about settling down with your sweetheart: we're talking about hiring a broker to sell your apartment. If you're in New York City, chances are you'll sign an exclusive listing agreement officially setting out the terms of the relationship with your agent—and if you're like most sellers, you probably won't consult an attorney first. 
Broker's exclusives provide an important protection for both seller and agent, stating explicitly that this person will market your home, how much they'll get paid, and how long you'll employ them. While they're not strictly necessary, "it's a very good idea [to have one] because otherwise you get into a very big 'he said, she said' situation," says Michael Xylas, co-head of the residential real estate department at law firm Abrams Garfinkel Margolis Bergson. Without a contract, you may face a nasty disagreement over whether your broker fulfilled his duties, or exactly when you're on the hook for the commission. 
Usually a page or two long, they tend to be written in straightforward language, rather than the impenetrable legalese of the sale contract. Brokerage firms usually have their own in-house form that individual agents adapt as necessary, and you may want to negotiate specific provisions for your situation. A privacy-minded seller, for example, may insist that marketing materials not include your exact apartment number. 
Along with contact information and the asking price, you'll want to watch out for the following major elements before you autograph that agreement:
1. Timeline 
The contract should specify when it starts and ends; exclusives most commonly last for six months, though three months is not unheard of. In this fast-moving market, that should provide the wiggle room to sell, provided the apartment is priced right. "Three to six months should be enough time," says Bellmarc broker Mark Neuwirth. "If not, that could be a sign that something's wrong." In that case, you may have to reevaluate the price or marketing of the apartment, or whether the agent has the expertise to sell your home. 
On the other hand, the agreement "can be extended if you feel the agent is working hard for you with private showings and open houses, respect for your family's home, frequent updates [and] following your direction," says Barbara Ireland, an agent at the brokerage DJK Residential. Indeed, brokers may be reluctant to sign a contract for less than six months, since they're investing money and time in marketing your place. 
2. Commission 
This is a big one: your broker wants to know they'll get paid and how much. Legally, rates are negotiable, and brokerages are not allowed to set a standard commission, but 6 percent of the sale price is widely accepted. You may be able to bargain the commission down if you've worked with your broker before, if you're selling on the high end of the price spectrum, or if you use the same person to help you buy your next place.
It's also worth double-checking when you have to pay up. Some exclusive agreements in other parts of the country state that the fee is due when a broker produces a ready, willing and able buyer. But given all the variables of selling a New York apartment (the board approval, the bank's evaluation of the building, and so on), most agreements here specify that the seller pays the commission only when the sale closes. If you see otherwise, that's a potential red flag, Xylas says, and could leave you on the hook for paying a commission even if the deal falls through.
3. Marketing
While your broker's exact plans for marketing your home should definitely be part of the conversation before you hire him or her, they're often not explicitly set out in the listing agreement. Jay Hart, a staging expert with Sold With Style, says he's encountered "some brokers who believe so strongly in staging that they insist their clients stage," and say it in writing. But more often, this is an informal discussion and, while brokers pay for staging and other marketing costs, the details are hashed out in conversation rather than stated explicitly in the contract. Some owners, however, may want to insist on more specifics in the agreement, such as a clause setting out where ads will appear and for how long. It's not a bad idea to ask for a little more detail in the exclusive, Xylas says.
4. Co-broking
​Often, contracts explicitly state that brokers are allowed to co-broke—that is, to work with buyer's brokers—and split the commission down the middle. This is a safeguard for the seller because it ensures that your broker is casting the widest net possible—and not trying to hog the full commission by dealing only with buyers who are apartment-hunting without representation.
5. Pre- and post-agreement buyers
To protect their commission, brokers will often include a provision that ensures that they still get credit for buyers who expressed interest during the exclusive period but, for whatever reason, didn't get a deal done before the contract expired. If one of these people buys within 90 days, the broker would be paid the full commission as if the agreement were still in place.
While the specifics vary, many firms base their language on boilerplate from the Real Estate Board of New York trade group, which states that within three business days of the contract ending, a broker can submit up to six names of people she thinks may buy the apartment. (These could be open house visitors who seemed particularly interested or even unsuccessful bidders.) 
This clause may be something you want to negotiate—trimming down the list of people to three names, for example—but in practice this provision is rarely invoked, especially in today's fast-moving market, sources say. In other words, most apartments are selling within the six-month timeframe of the typical exclusive, so the point is often moot. 
On the other hand, if you've had interest from a certain person, like a neighbor, before signing the exclusive, you may be tempted to carve them out of the agreement altogether, meaning that you wouldn't pay commission if that individual winds up being your buyer. This won't necessarily be something a broker agrees to do, so a compromise may be a wiser move. 
6. Buyer leads
Most contracts in New York provide an "exclusive right to sell," meaning that the broker will get a commission for any successful buyer who closes a deal, even if that buyer initially came through you. (The alternative is an "exclusive agency" agreement, which means that you'd only pay commission if the broker finds the buyer directly, though brokers look askance at these kinds of deals.)
For that reason, you'll frequently see a clause that requires the seller to pass on any potential leads to the broker. (So if your dentist hints that they're in the market for a place just like yours, let your agent know.) There may also be language requiring you to pay your broker a percentage of any funds you receive from potential purchasers—if, for example, your buyer puts down a deposit with the contract but the deal falls apart before it closes.
Related:
How to sell a NYC apartment: negotiating the listing agreement
7 reasons a broker will refuse to sell your apartment
Selling? Don't sign anything until you read this
Brick Underground articles occasionally include the expertise of, or information about, advertising partners when relevant to the story. We will never promote an advertiser's product without making the relationship clear to our readers.