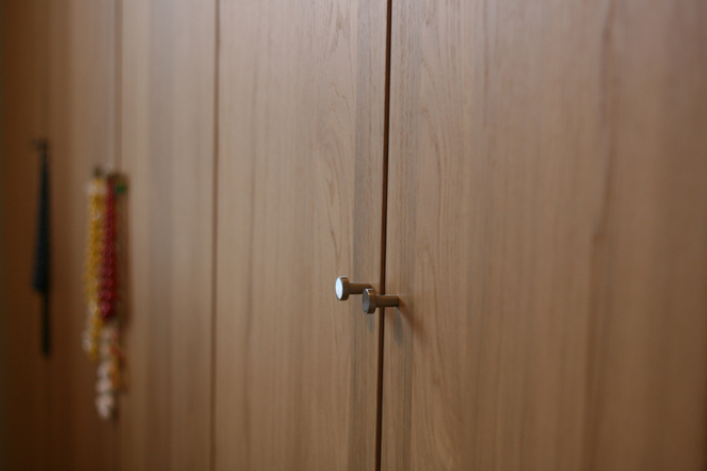 Q.  I own a condo, and I just bought the apartment next door for my mother. One part of the shared wall has closets on both sides, and we'd like to open a doorway through the closets for easy access. Does this count as combining the apartments and, if so, how would that affect the renovation? Would we need to remove a kitchen? How would this impact the sale of the apartments down the line? 
A. Your seemingly straightforward solution for you and your mother is anything but, our experts say. The hidden doorway does, indeed, constitute a combination, meaning you'll need to consult with an architect, an attorney, and the board before moving forward. "No such alteration should be made without the approval of the board of managers and consultation with a licensed architect," warns Jeffrey S. Reich, an attorney with Wolf Haldenstein Adler Freeman & Herz LLP.
The condo board should be your first stop, as they'll need to approve any potential plans, concurs Sotheby's International Realty agent Gordon T. Roberts. You'll also want to hire a real estate attorney with experience in combinations to make sure that your work is legal, or else risk jeopardizing future resale of your combined apartment. Plus, if you've got financing, you need to notify your lender of the change, since combining your apartments changes the nature of the loan.
As for the work itself, plans need to be filed with the Department of Buildings, says architect David Katz. Ironically, this is one of the rare cases where you'd encounter less red tape if you lived in a co-op, where filing would involve purchasing extra co-op shares, as opposed to filing for your two condos, which constitute separate tax lots. "Depending on how many units are still held by the sponsor, the offering plan might need to be amended with the Attorney General's office," notes Katz. And yes, if you're combining, you'll legally be required to get rid of one of the kitchens. "There are cases where two kitchens are allowed, such as for kosher households, but this requires a dispensation from the City," adds Katz.
Additionally, it would be wise to speak with a broker to assess what this work will do to the long-term value of your apartment, notes Roberts.   While larger apartments have recently been selling for higher price per square foot in New York, it's not necessarily a given that this combination will eventually net you more money when it comes time to sell. "If, for instance, the combined common charges are out of sync with comparable apartments in the building, or the two layouts don't meld well, you'd best reconsider," adds Roberts, who suggests an intercom or monitoring system between the two apartments in lieu of your complex closet proposition. "If your only motivation is 'easier access,' it's probably best to leave things as they are," he says.
Related: 
Avert these first-time renovation blunders 
The hidden costs of a NYC renovation
NYC renovation questions: a few things to consider before combining those apartments
How to finance a NYC apartment combination (sponsored)
NYC renovation chronicles: when that perfect combination is not
---
Trouble at home? Get your NYC apartment-dweller questions answered by an expert! Send us your questions.​
See all Ask an Expert.
Brick Underground articles occasionally include the expertise of, or information about, advertising partners when relevant to the story. We will never promote an advertiser's product without making the relationship clear to our readers.