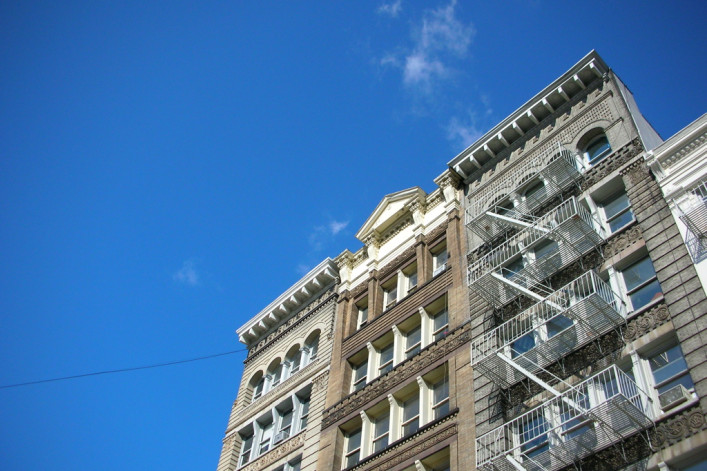 While landing yourself in a rent-stabilized apartment is undeniably a major stroke of good fortune—and every renter's dream—it can also be fleeting: 7,596 rent-stabilized apartments turned market-rate in the last year alone, according to a new report from the Rent Guidelines Board, the state agency that regulates the program.
As WNYC points out, there's always some turnover with these apartments, and in the last year, the city actually saw a net gain in affordable units. But it's worth keeping in mind that there are, in fact, legal ways for your stabilized rent to skyrocket up to market rate. Below, a quick rundown of reasons the rent might be going up:
Time marches on. Landlords are always allowed to raise the rent in stabilized units by at least a little bit: this year, the Rent Guidelines Board ruled that they can issue 1 percent increases on year-long leases, and 2.75 percent increases on two-year leases. It's a minimal amount, but once the stabilized rent climbs above $2,500 a month, the unit is de-regulated, and the landlord can charge market rate as soon as a new tenant comes in.
The place gets spruced up. A lot of landlords speed up the process of edging towards market rate by making significant repairs and improvements to the building or to the individual apartment, and passing on a rent increase to the tenant (which is perfectly legal). According to WNYC, building repairs that can lead to larger rent increases include upgrades to the A/C system, aluminum siding, bathrooms, boilers and burners, elevators, doors, and roof.
You get a major raise. If your household income exceeds $200,000 for two years running, your landlord has the right to de-regulate the unit and start charging higher rents, which, truthfully, seems pretty fair.
Somebody moves. If you're vacating your stabilized apartment, you may well be the last tenant to snag such a cheap rent: in between tenants, landlords are allowed to increase rents in a regulated apartment by up to 20 percent, and often get the numbers even higher by using the time in between renters to make major improvements.  (You can check out more details on legal reasons for increases here.)
Related:
Applying for affordable housing? Do it right
Live in The Edge for way less than $2K? Williamsburg luxury building accepting affordable housing applications
Lessons from the $17 million buyout of a rent-stabilized apartment
What's a buyout really worth? Use this calculator to figure it out
Brick Underground articles occasionally include the expertise of, or information about, advertising partners when relevant to the story. We will never promote an advertiser's product without making the relationship clear to our readers.