Death, taxes, and a shortage of space in your apartment may seem like the three certainties of New York City living. However, your apartment is brimming with nooks and crannies that could give you more room to store your stuff. Here are five creative ideas to get the most out of your square footage.
[Editor's note: This story was first published in 2014. We are presenting it again here in case readers missed it.]
1) Toe-kick drawers
Seeing a toe-kick drawer for the first time is a real palm-to-forehead moment. A toe-kick is the cover for the base of the cabinets below your kitchen counters, and there's typically four inches there to turn into drawers for storing flat items such as baking pans or cleaning supplies like those at top.
Bellevue, Washington contractor Richard Landon built toe-kick drawers as part of a custom kitchen remodel. He expanded them to seven inches tall, which raised the counter height but made the drawers more versatile. If you don't mind a counter that is a few inches higher than the standard 36-inch work surface height, this may be a good option.
"We grow them taller out here in the Northwest," Landon tells Brick Underground. "My typical counter is 37.5 to 39 inches high!"
A couple things to keep in mind: first, make sure your floor isn't crooked. 
"If it is not level, the drawer will scrape the floor," Landon says. Also, "Make the drawers the same width as the cabinet above, or you may lose support for the [cabinet]." 
If you're planning a kitchen remodel, you can ask your contractor to add the drawers. Otherwise, ask a carpenter to retrofit your cabinets, or go the DIY route.
2) Stair-riser drawers
We're all familiar with using the space under the stairs (thank you, Harry Potter). Perhaps less common, however, is using the space inside the stairs themselves. Assuming you're lucky enough to have an apartment with steps, this could be a great additional storage space.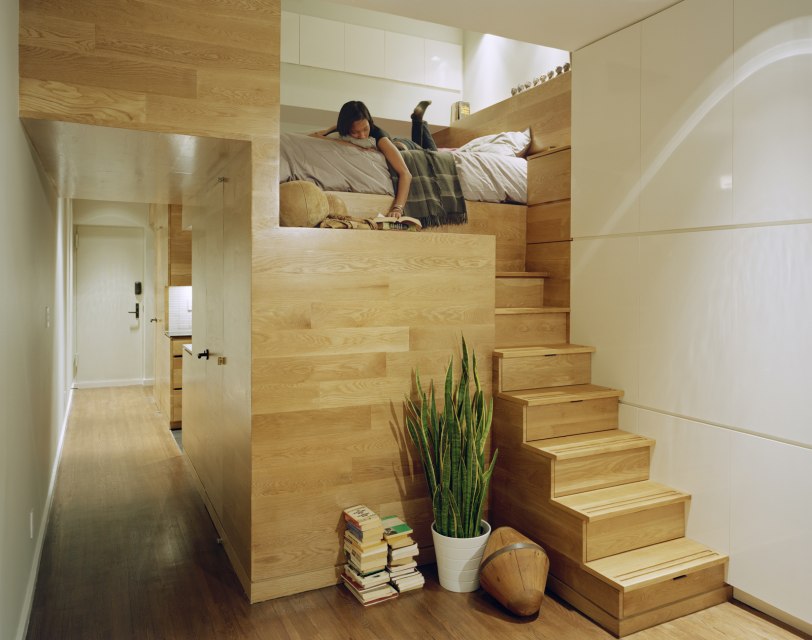 The elegant example above was conjured up by New York-based Jordan Parnass Digital Architecture for the sleeping loft of an East Village studio. But you don't have to use the white oak pictured here. Any material suitable for a drawer will do, since risers are not a structural part of the stairs.
3) Bathtub surrounds
It might not be worth giving up your claw-foot tub to make room for storage, but if you've got dead space surrounding the tub edges, why not put it to work? Drawers and shelves are a genius solution for storing bath products, cleaning supplies, or anything, really. Think of it as getting a couple extra under-the-sink cabinets' worth of space.
You can also buy a whole new tub unit with storage built in.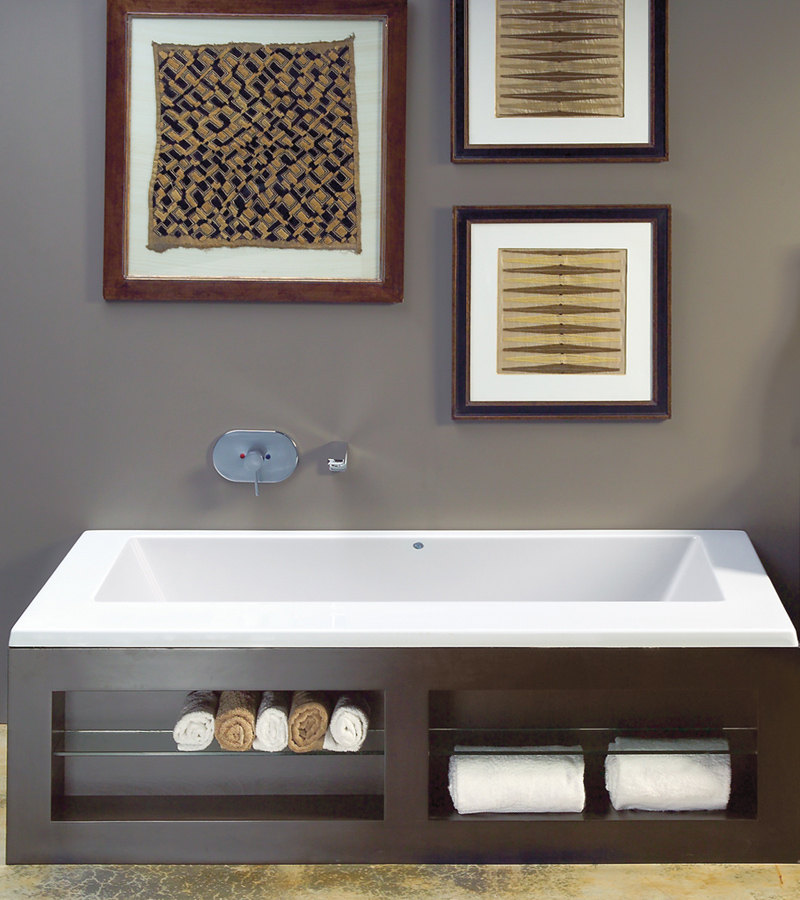 One thing to keep in mind: Many companies that sell stock, rather than custom, bathroom items measure pieces in six-inch increments, according to Patricia Galante, founder and owner of Fancy Fixtures, a home design showroom in Jericho, New York.
"So if you have a space that will fit 22 inches of storage, you'll have to make do with using only 18 inches," she says. The best thing to do is consult with contractors and suppliers to get the most out of the space. A stowaway bathtub is another way to go
4) New walls
Sometimes four walls aren't enough. A custom-built wardrobe like the one below can provide surface area to hang a flat-screen TV or your favorite artwork, while also offering storage space behind.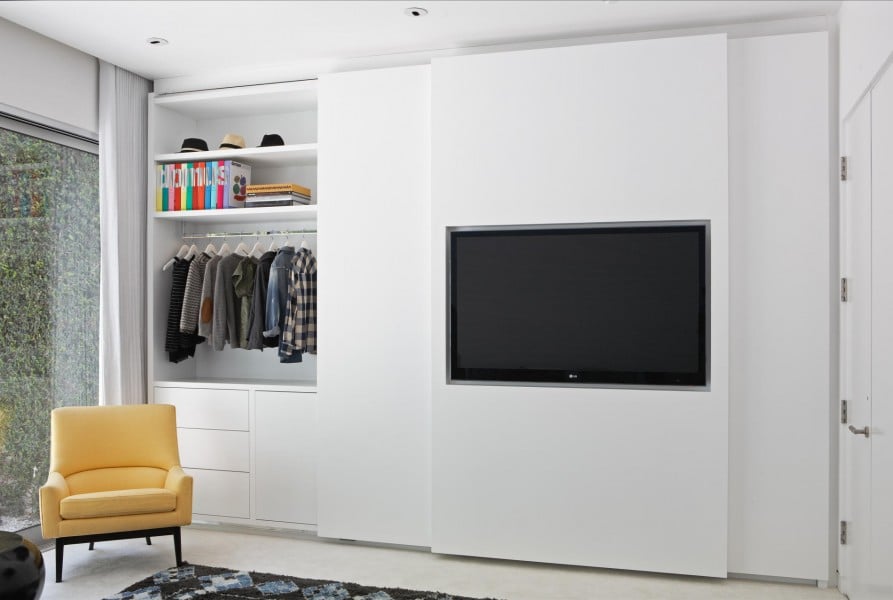 Los Angeles closet designer Lisa Adams, who designs high-end wardrobes all over the world, created this TV wardrobe. A 55-inch TV is built into the middle panel of the three-panel sliding door, while a shelf inside holds the audio-visual equipment. Prices will depend on the wardrobe's dimensions and finishes. 
5) Under-the-floor drawers
Why toss your stuff on the floor when you can store it underneath? We might be venturing into dream territory here, since you'll have to build a new floor first, but just take a look at the Japanese-influenced bedroom in Noho's Akiyoshi Loft, which the New York Times described as a "Bento Box They Can Live In," below.
KoKo Architecture renovated the 1,400-square-foot apartment for $250,000, according to the Times, and added a lot of hidden storage.
This raised platform has drawers that pull out from the side, as well as cubbies accessible under removable panels in the middle of the room. Genius!
Brick Underground articles occasionally include the expertise of, or information about, advertising partners when relevant to the story. We will never promote an advertiser's product without making the relationship clear to our readers.