Design + Architecture
How to get the most use out of the space under the stairs in your NYC house or apartment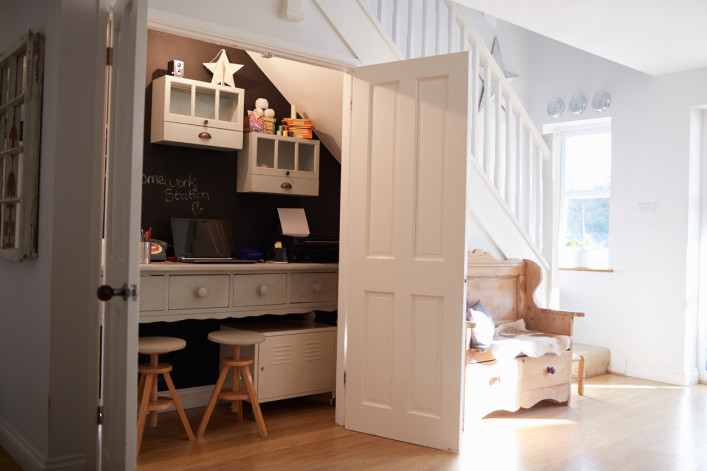 New Yorkers are famous for making the most of every square inch of their living spaces. Some space-maximizing solutions are relatively cheap and easy—think shelf dividers and fold-away tables—whereas others are more costly and involved. The one that concerns us here falls more or less in the latter camp: converting the unused space underneath a staircase into storage, or even an office. We realize, of course, that not every New Yorker has the luxury of stairs in their apartment, but for those who do, unused capacity calls.
We wondered just how difficult and expensive such a project would be, as well as any common pitfalls space-hungry New Yorkers might face in doing it. It turns out it's not hat difficult as renovation jobs go, and it doesn't have to break the bank.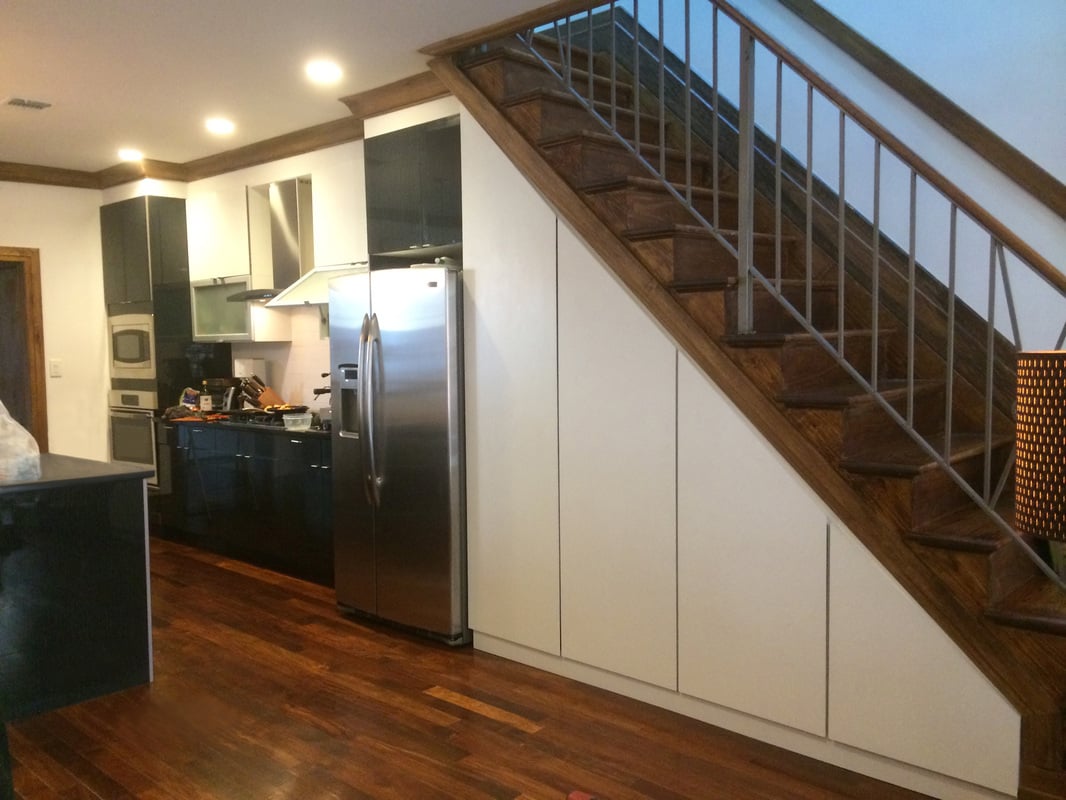 Your options for the space under the stairs
"The under-stair cavity can be one of the best 'found' spaces on a renovation, especially in homes where storage space is at a premium," says Dan DiClerico, whose title is "home expert" for the site HomeAdvisor.
Steffan Elzinga, of the boutique construction company Wood Mgmt, says he's seen clients use the space under the stairs for everything from lockable art storage to combination wine storage and coat racks to a practical utility closet.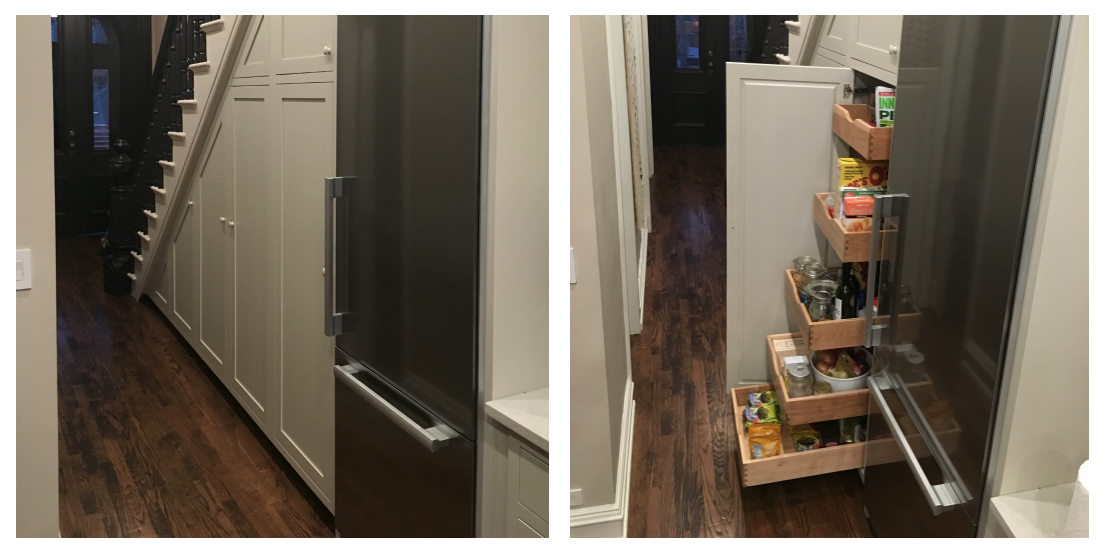 DiClerico says open shelving is quite common, as is a combination of shelves and cabinets, such as open shelves on top and a bank of cabinets below. For the renovation of his 1882 brownstone in Bedford-Stuyvesant, he had cabinets installed.
"The cabinets function as a pantry, coat closet, and catchall for everything from cleaning supplies to scooters and sports equipment," he says. 
More complicated options include a sleeping nook (a la Harry Potter), a powder room, or an office or work area.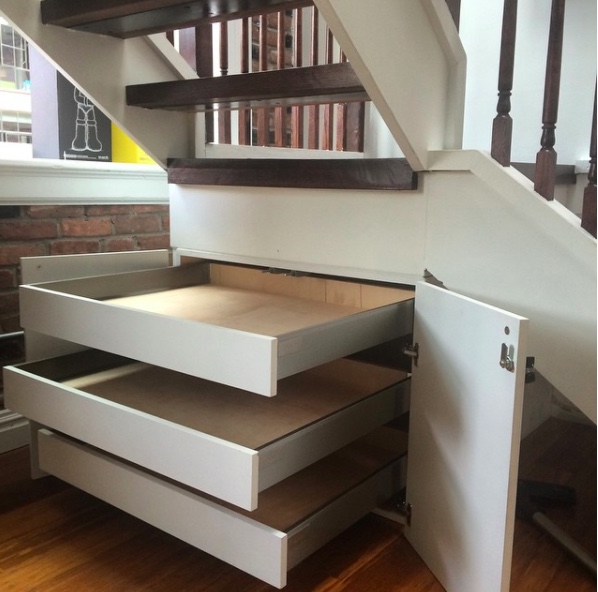 The cost
Obviously, the more involved and elaborate the project, the more it will cost. For the most basic project (factoring in you helping with the demolition and painting), DeClerico says you could spend as little as $1,000. However, a standard conversion to some kind of storage space will more typically run about $5,000-$7,000. Your choice of materials and extras will also affect the cost, but one of the main expenses is the creation of custom cabinetry to fit your particular space, which is almost inevitable. 
"That will drive the cost up. We paid about $7,000 for our under-stair storage," DiClerico says. "We went all-in on the features—full-extension hardware, soft-close drawers, top-of-the-line paint finish. We might have saved a couple thousand bucks with more standard options. But in the New York market, this type of storage approach is tough to do for less than $5,000." (The national average cost to install custom cabinets, according to HomeAdvisor's True Cost Guide, is $3,969.)
Depending on how involved your sleeping nook is, you may need to hire an architect and an electrician, which will drive up the price, and while installing a powder room can add a lot of value to your house (particularly if there is no bathroom on that floor), it also requires a plumber. 
"A powder room starts around $10,000, but the sky is the limit, when you get into luxury toilets, high-end faucets and finishes," DeClerico says. "Fifty-thousand dollars certainly isn't unheard of in the New York market."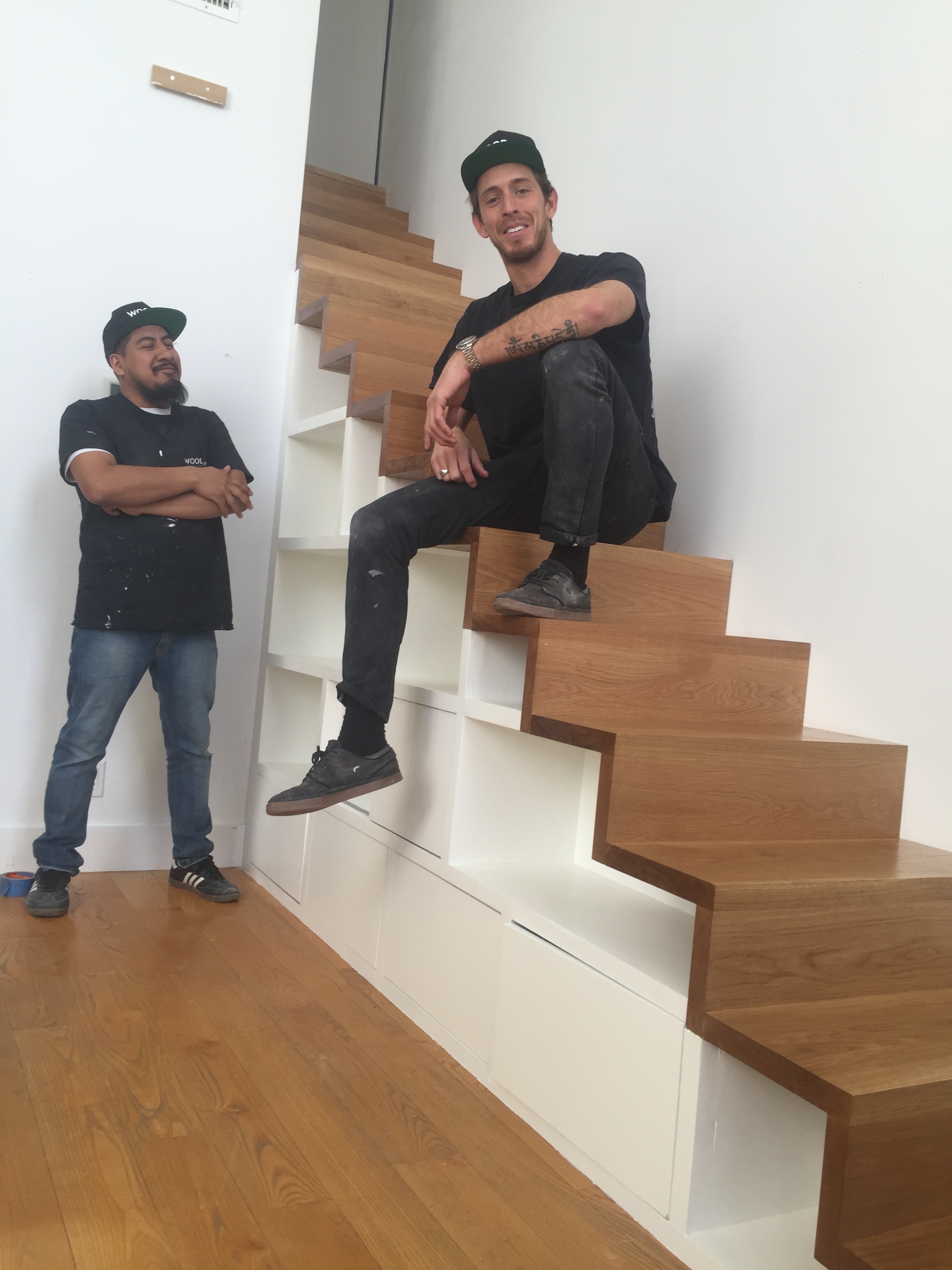 Common problems
These spaces are deeper than the standard 24 inch depth of a cabinet, which is another reason why custom cabinetry work is almost always necessary. 
The most common issue Elzinga encounters post-overhaul is a bounce or sag in the staircase. If this happens, the stair stringers—the vertical parts of the staircase supporting the treads—need to be reinforced. 
How long it takes
Expect a simple project to take a minimum of two weeks, allowing that it will probably take longer. Elzinga says that fabrication of elements usually takes about two weeks off site, and installation is about two days. 
DeClerico says that a more involved cabinet system could take two months from start to finish, while a powder room can run as long or longer, if special order items are being used. 
Brick Underground articles occasionally include the expertise of, or information about, advertising partners when relevant to the story. We will never promote an advertiser's product without making the relationship clear to our readers.