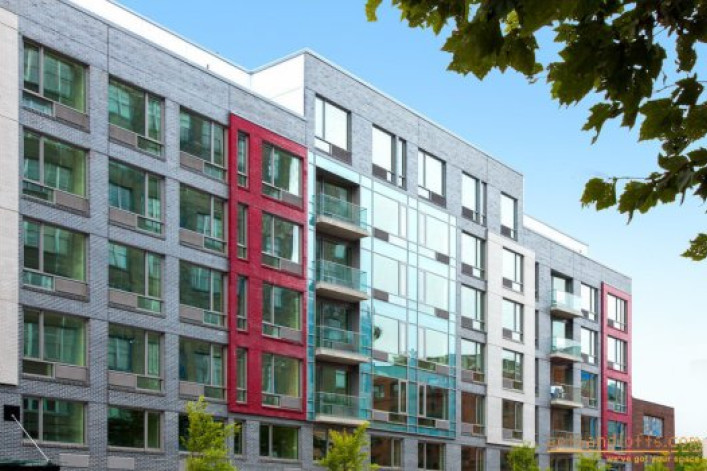 While rental concessions are not nearly as ubiquitous as they once were (especially post-2008), now that it's beginning to be a slower season (Nov-Feb) for rentals, we're likely to see concessions popping up more often.
For first-time and even veteran renters in New York, the concept of rental concessions may seem confusing. What does it mean when you're offered a month's free rent? What other concessions are possible? Why are they being offered? Is there a catch? And what's the best way to find these deals?
Types of concessions
The two most common concessions are no-fee apartments (where the landlord pays the broker's fee) and one-month-free-rent offers.
"Sometimes you may even get a combination of the two," says real estate agent  Caroline Bass of Citi Habitats.   
Be aware that these deals are often in effect for newer, pricey developments. While you may not be paying a broker's fee and may get a break on rent, you'll likely be shelling out a substantial amount each month. 
Other types of concession is the discounted security deposit. There's also the offer of a free amenity--such as a year's free membership in the building's gym  or a waived  amenity fee.  We even saw one building offering up a free flat-screen TV.
Why are they offering a concession?
In such a tight real estate market, why are landlords giving anything away? It depends.  They may be attempting to compensate for a problem with the apartment  or the building.  Or they may simply be timing the market, positioning themselves to earn top dollar when the lease renews.
In the latter case, "some landlords may attach concessions to a lease longer than a year, often 14-18 months, depending on the actual lease start date, because they want to ensure that leases come up for renewal during the historically busiest months of the year--April or May through September," says real estate broker Jordan Cooper of Cooper & Cooper Real Estate.
This is why you'll find more offers of concessions  during the fourth quarter of the year.
You'll also find more concessions in a brand new rental building, where the landlord wants to lease it up fast even as construction is being completed.
"When a building first opens, there may be some things that may not be quite perfect--maybe a lounge isn't quite finished. We want to increase absorption and concessions help," says Dave Maundrell, president of aptsandlofts.com. "Every new development in Brooklyn and Long Island City that's on our website offers concessions."
Another time that developers offer concessions, says Bass, is when a building sits in fairly unchartered territory, "far from public transportation and the kind of amenities people want within a block or two of their building--a supermarket, a drycleaners, a pharmacy or a bank." 
Also note that some concessions are not offered for all apartments in a building, just for certain lines (say, for example, apartments overlooking the Brooklyn-Queens Expressway), and certain harder-to-rent sizes.
A few words about the free month's rent concession
A free month's rent can be offered in a couple of different ways.
"Sometimes in a broker's listing, a rent like $3,666 will appear. That may be a signal that the one month's free rent has been amortized over a 12-month period and that the gross rent [meaning the monthly rent before any deductions/concessions] may be $4,000 per month, " explains Bass. 
Alternatively, you may pay the gross rent all along, and no rent at all for a specific month specified by the landlord--typically the first or last month of your lease.
"If you have a choice of getting the first month or the last gross rent for free, you should probably choose the first," says Bass. You never know if you'll make it to the end of your lease. Things can come up that require you to move, and this way you'll be sure to get the one month free. First month free also alleviates the financial pain that comes when you move (e.g moving costs, broker fees if any and security deposits).
As with any other real estate transaction, always read through the fine print, advises Maundrell.  
If the free 13th month is not clear as day in your lease, it will be difficult to fight the management company a year later. Also, as noted above, make sure it's clear what occurs to your free month if you must break the lease early. Many landlords will revoke the free month if the lease is broken, even if it is broken because of an issue with the building, such as a city violation for not keeping the heat on during January or a natural disaster. If you are forced to vacate the apartment through no fault of your own, the lease should provide for a prorated partial refund of the free month based on how long you lived there. 
Keep in mind that any increases in rent, at the end of the period of the lease, will be on the gross rent, not the concession-reduced version.  Will you actually be able to afford  to live in the apartment once the concession wears off and the landlord raises the gross rent as well?
Finally, remember that a free month's rent is often for a 13-month lease only, and is applied to the last month's rent, so you're still going to need to put quite a bit of money down at the beginning (eg first month's rent and any broker fee).
Even when no concessions are offered, Bass suggests asking for a two-year lease if you're planning to stay in the apartment for at least that long.
"Being assured of a steady rent for two years rather than having to deal with a possible raise when a one-year lease expires may be considered a kind of concession as well," she notes.
How to find concessions
Rule numero uno: Always ask the broker or leasing agent if there are any concessions available.
Even if the major concessions aren't on the table, a landlord might be willing to work with you, particularly around this time of year. Landlords can be surprisingly open to creative concessions for a promising tenant or a broker they have a longstanding relationship with.  A good broker can help you negotiate a new appliance, a refinished floor, or soundproofed windows. Landlords know that these improvements increase their rental value, making them more willing to offer small renovations as a concession over losing precious rent dollars. 
If you have a strong financial history and positive recommendations from previous landlords, your landlord may also consider a smaller security deposit as the landlord doesn't lose anything by only holding half a month of your rent versus two months. It's a rare but great deal to work out.
Here are a few ways to search for concessions online:
Urbanedgeny.com/concessions for a list of offerings with concessions of one or two months free rent, reduced or no security deposit, free fitness center membership and gift certificates and gift cards.
Naked Apartments: Click on "Filters" and  search by Low-Fee or No-Fee.
StreetEasy: Click the 'rentals' tab, then click on 'more search options,' and in the box that says "description includes",  type in the "free rent" or "no fee".
Some concessions available now
As noted above, oftentimes buildings that are a bit out of the way in less-than-convenient locations offer concessions to make up for that fact. Some examples:  The Helena at 601 West 57th Street, which is west of Eleventh Avenue, is offering one month free with no broker fees, says Bass. Similarly, she says, luxury rental The Ohm, at 12 Eleventh Avenue, at 30th Street, in far West Chelsea, is offering one month free and no broker fee. In Kips Bay, 340 East 34th Street is, for a short time only, offering no broker fee as its concession, a building representative told us.
In Midtown West, another full-service building, Strata at Mercedes House, located at 554 West 54th Street, is offering four months free rent  on 20-month leases, as well as no security deposit for "qualified applicants" and no broker's fee, according to StreetEasy.
On the Upper West Side, there are free amenities to be had, too. At 30 Lincoln Plaza, at 30 West 63rd Street, new renters get one month free rent, no broker fee and a free month at the gym, according to StreetEasy.
If a small building is more your style (the ones above are large-to-massive), there is a four-story building at 315 East 10th Street, where two months are being offered for free on a one-bedroom (listed at $3,070).
If you'd rather go the Brooklyn route, new buildings in Williamsburg and Park Slope are offering one month free rent:  There's 53 Broadway in Williamsburg and 267 Sixth Street  in Park Slope, which are both no-fee, according to AptsandLofts.com.
Related posts:
The 8 best websites for finding a no-fee apartment in NYC
Rental concessions smaller but plentiful -- here's where
Get yer rental concessions here!
Moving to NYC?  Here's a crash course in finding an apartment here
Brick Underground articles occasionally include the expertise of, or information about, advertising partners when relevant to the story. We will never promote an advertiser's product without making the relationship clear to our readers.