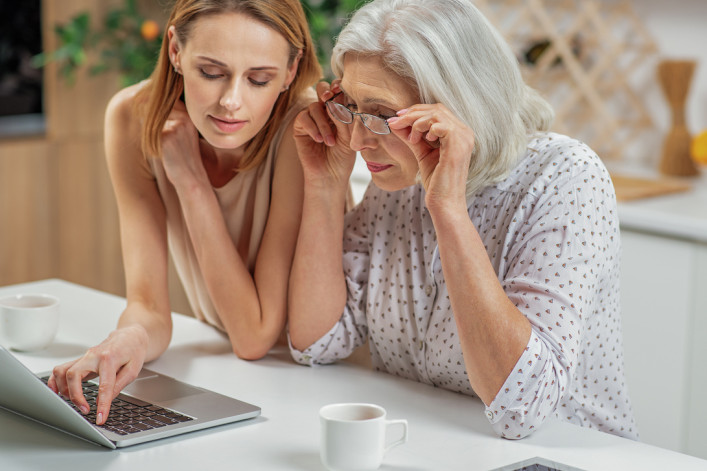 After years of helping with college tuition, parents of recent grads may find themselves facing another test this summer: Helping their kids find a New York City apartment.
We've already covered the basic of buying an apartment for your grown kid. Now here are some tips on renting one. Here's what you need to know:
[Editor's note: This story was originally published in 2013, and has been updated for 2018.]
Best neighborhoods & buildings for shares
Due to the high price of New York real estate, an apartment suitable for roommates will not necessarily have a 1-to-1 ratio of bedrooms to humans.  Doubling, tripling, and quadrupling up, and in many cases subdividing space is the name of the game here.
However, not all buildings are what real estate brokers call "flex-friendly," that is, amenable to subdividing. Some landlords and management companies don't want the extra wear and tear on the apartment and—when repeated on a widespread scale—on the building that occurs when four adults share a space meant for one or two. Others are wary of their building taking on a post-college dorm atmosphere.
Neighborhood-wise, if you're looking in Manhattan, the areas of Murray Hill and the Financial District have many share-friendly buildings. (See also our list of the 10 of the Best NYC Neighborhoods for Recent College Grads.)
In general, high rises are often more friendly to roommates than walk-ups. One indication of whether a building looks favorably on roommates is its policy on the use of temporary walls to subdivide and reconfigure a space.  
For more on sharable apartments, see Brick Underground's 6-Step Guide to Renting a NYC Apartment with Roommates.
Splitting up an apartment
These days, permission to install temporary walls is harder to obtain from the Buildings Department and landlords, following the deaths of two Bronx firefighters responding to a fire in an apartment with illegal temporary walls.
One alternative is to use bookshelf walls or wardrobe walls, which don't extend all the way to the ceiling and are therefore likely to be considered furniture rather than a wall. Be sure to check with the landlord or managing agent in the building to see if such modifications are allowed. Do it before signing a lease, and don't take a broker's word for it.
Roommate issues
If your kid is planning to live with a roommate, he or she should sign a notarized agreement with the person whose name is on the lease, stipulating the rent and bill share breakdown as well as, in some cases, housekeeping responsibilities. You can see an example of such a contract here. These agreements are legally binding and can be used in small claims court in a worst-case scenario. 
"A sub-lessee or a roommate should certainly have a written agreement, and the primary tenant should should make sure he or she either witnesses the other person signing it or has the agreement 'acknowledged' by a notary so the agreement can be used in court," says real estate attorney Steve Wagner of the firm Wagner Berkow (a Brick Underground sponsor). 
How to save money
One of the biggest places to save is by reducing or avoiding a broker's fee, which traditionally amounts to 12-15 percent of a year's rent.
Summer is the most difficult time of year to find fee-less or "no fee" apartment, but it's not impossible.
Begin your search online with one of the resources listed in The 8 Best Websites for Finding a No-Fee Apartment in New York.  For best results, go guerrilla. Put on your walking shoes and scour your ideal neighborhoods for For Rent signs. Chat up doormen. Reach out to your personal networks through email, Facebook, co-workers, and alumni groups. Get hold of a list of management companies and call them up to ask about upcoming availabilities that may not be listed anywhere yet. (See How I Found My No-Fee Apartment for real-life examples.) If you're looking in Manhattan, check out our list of the best landlords in the borough as a place to start.
You can also look for a "low fee" apartment. On the rental search site Naked Apartments, for instance, you can search for "low fee" apartments only, which pulls up no-fee listings as well as apartments with broker's fees of 0-9 percent. Or you can find a a broker who charges a lower-than-normal fee.
In addition to saving money on a broker's fee, you can focus your search on certain types of apartments. Elevators and doormen are two things you'll pay a premium for in a New York City rental. Some New York City buildings have remote doorman systems or full- or part-time security guards who could also be good options (and likely bring rents down). Walk-up buildings, meanwhile, tend to be cheaper than elevator buildings. It is not uncommon to save hundreds of dollars per month by forgoing an elevator. 
The guarantor game
If your kid doesn't earn an annual income of 40-45 times the monthly rent, she'll likely have to put down a hefty deposit (often in the 4-6 month range), or you'll need to act as a guarantor, providing documentation that your annual salary is 80 times the apartment's monthly rent, which works out to around $160,000 for a (cheap!) $2,000 per month Manhattan studio. 
Guarantors don't need to be at the lease signing, but they need to send pay stubs, tax returns, a letter of employment, and sometimes submit to a background check. If you're self-employed, a letter from a licensed public accountant and proof of taxable income will be required to confirm salary.  
Most landlords will accept only one guarantor per lease, so if your child has roommates, you will be on the hook for the entire rent, not just your kid's portion.
If that's not very appetizing, you don't earn enough to meet the requirements, or you simply don't want to complete the intrusive application process, many landlords will accept Insurent Lease Guaranty (a Brick Underground sponsor), a company that can act as a guarantor for a fee of around 80 to 110 percent of a month's rent.
Timing it right
When it comes to New York City rentals, the early bird doesn't get the worm. The market is so fast and competitive that apartments are typically available only 30 days in advance of the occupancy date.
For the lowest prices and least competition, it's best to search for an apartment during the winter, from November through February, says real estate agent Shannon Aalai of Citi Habitats. Inventory is higher and rents are typically at their lowest during the cold months.
That timing doesn't often work out well for students who graduate in May, but if you live close enough to New York that your child could live at home for a few months, you may want to encourage that.
No matter what time of year it is, parents (and their kids) should start looking at listings about a month in advance of the move-in date.
Brick Underground articles occasionally include the expertise of, or information about, advertising partners when relevant to the story. We will never promote an advertiser's product without making the relationship clear to our readers.