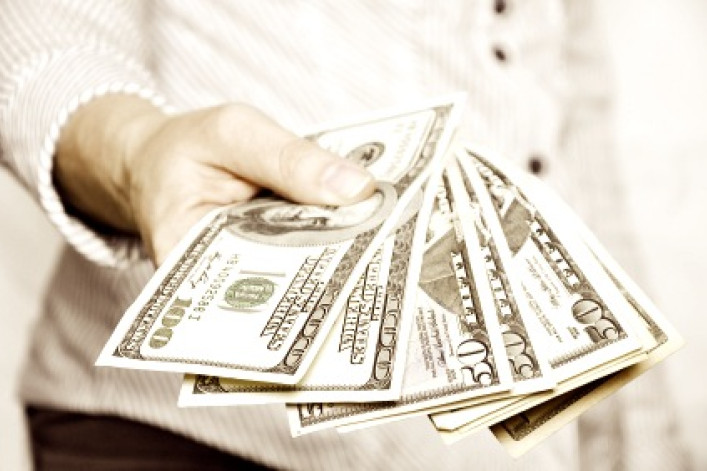 Here's the scenario: You've looked at dozens of apartments all around the city, when, finally, you come across the perfect one, the one you MUST have for its tree-lined street/school zone/low maintenance fees/great price etc.
When you put in an offer, the listing broker informs you there is another buyer...which means you've officially entered a bidding war.
Now what?
We checked in with some NYC real estate experts for tips on how to win:
1. Stack the odds in your favor financially 
Offer all cash if you can, says Roberta Axelrod of Time Equities. "If you can't, then try to provide a non-contingent offer."
Financial contingencies (enabling you to get out of the contract if you can't get a mortgage) are somewhat common these days and won't necessarily ruin your chances, says Caroline Bass, an agent with Citi Habitats. An offer contingent on selling your previous home, however, will definitely move you to the bottom of the list.
2. Act interested
People tend to point out flaws or act less-than-thrilled with an apartment because they think showing enthusiasm will compromise their negotiating ability. Not true.
Showing interest isn't a bad thing, says Axelrod.
When sellers have to decide between people, those first impressions make a difference. Would you be thrilled to sell your beloved home to a Negative Nelly? Probably not.
3. Stay in touch with the listing broker
Bidding wars can be pretty fluid situations. If the bidding lasts a week, for example, the prices offered from Monday to "best-and-final" will obviously change, but someone could also offer all cash in the middle of the week or financial contingencies could be lifted. The listing broker will know when things change, so your offer will remain competitive. 
Bass, of Citi Habitats, suggests asking a listing broker the following questions:
What's the seller's time frame? Depending on how fast/slow the seller wants to move, they may look at offers differently.
How many rounds of bidding will there be? If a seller is going to have three rounds of bidding, you don't want to bid your "best and final" offer immediately. But, if a seller is only taking "best and final," then this should change how you bid.
How long will it take for the seller to accept an offer? If it takes a while, bid lower than your "best and final" so if other offers come in and trump yours you won't be out of luck.
Have any of the other bidders offered all cash? This can change throughout the bidding process, but it helps to get a sense of where your offer would stand.
Are any of the other bidders' offers contingent upon financing? If yours isn't, you can play that up. But keep in mind that contingencies can be lifted throughout the process.
4. Make an offer in an odd number
Channel your inner "Price is Right" contestant. "Most people bid in round increments," says Axelrod, such as $550,000 or $900,000. If you bid $553,000 or $907,000, you'll be above the last person. 
5. Put a deadline on your offer
Make it clear that your offer has an expiration date. "Say, 'this is good for 48 hours,' and that's it," advises Axelrod. "You'll have a clear idea of when to expect a response, the seller might feel more compelled to take your offer, and you minimize competition."
6. A personal touch can make a big difference
Writing a letter explaining who you are, your intentions, and why you love the apartment can go a long way. Someone who lived in a place for 15 years will have a lot of emotional ties to it, and a personal letter can help you stand out. 
Philip Johnson of Citi Habitats recently encountered this: "After the sale was final, the seller contacted my client and said, 'Thank you so much. I've been in my apartment for 15 years and I remember I moved in when I was young and ready to start a family, too.' I'm not sure if it helped our chances, but it says something."
Of course, every situation is different, Johnson says. If you're buying a condo from a developer with multiple offers, then a personal letter won't make sense.
7. Be accommodating
Selling an apartment comes with all kinds of to-do's, so help the seller check some of them off. Does the seller want to close early? Let them. Or do they want to stay in the apartment longer? Sure. Are they selling any furniture? Buy it (even if you don't want it, it could be worth it). 
Related posts:
Rent Coach: How to win a rental bidding war
Tips on financing the biggest purchase of your life, NYC-style
A NYC real estate lawyer reveals the 14 biggest surprises for first-time buyers (sponsored)
A few things every buyer should know
The ultimate co-op and condo insurance checklist (sponsored)
Brick Underground articles occasionally include the expertise of, or information about, advertising partners when relevant to the story. We will never promote an advertiser's product without making the relationship clear to our readers.