Roommates + Landlords
The top 11 websites for finding your ideal roommate in NYC
Some websites are free, while others have subscription or other fees
Choose filters to search for roomies based on your lifestyle preferences
Some sites cater to creative types and members of the LGBTQ+ community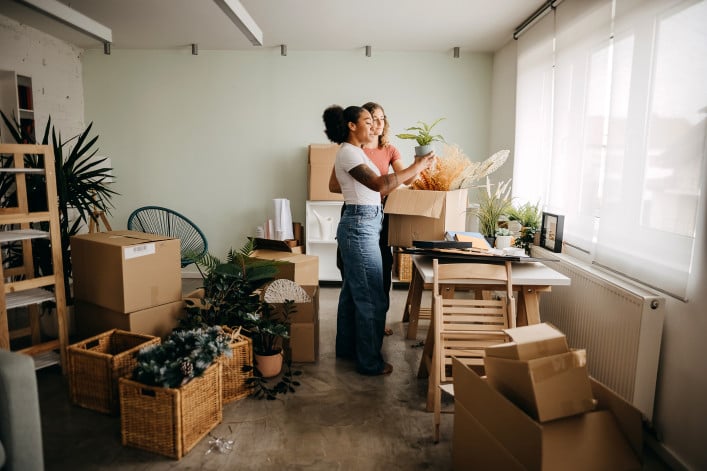 Looking for a roommate you can count on to pay a share of the rent? When it comes to living in New York City, nothing comes cheap—and these days, rents are skyrocketing. Financially splitting the rent makes a lot of financial sense, but this well-traveled path is still rife with the potential for many pitfalls. I should know.
Fresh out of law school in California and new to NYC, I was determined to find a reasonable apartment without compromising safety and living standards (in other words, no bathtub in the middle of the kitchen). So when I landed a lease for a one-bedroom flex on the Upper West Side with Central Park views—from the bathroom, and only when standing on tiptoe—I set out to do what countless other recent grads and thrifty 30-somethings have long done: Search for a stranger to share my habitat, a tricky proposition in the pre-Airbnb era.
Back then, there weren't as many roommate-finding options as there are today. My first "matchmaker roomie" quickly became my BFF (and still is to this day), not so my second or third. Turns out I had the same success rates when bunking with friends of friends or alumni connections. This just goes to show that modern-day algorithms can indeed trump old-fashioned analog methods (aka word of mouth), though each method has its pros and cons.
Regardless of which route you take—be it combing through ads on Craigslist (my former go-to) or leveraging a roommate-finder service to do the screening for you (one out of three fails on my own scorecard)—the takeaways are the same:
Always do your due diligence. Ask your friends and colleagues for their favorite roommate-finding sites and check for reviews on Yelp and other sites.

Pose

these 21 questions to prospective roommate candidates and keep your radar tuned to common roommate scams.
Remember: For every scam story you hear about there are hundreds of roomie-turned-bestie (or even romantic partner) tales.
---
[Editor's note: An earlier version of this post was published in June 2022. We are presenting it again here with updated information for June 2023.]
---
Two more lessons to live by when perusing any site or profile: Go with your gut and have an open mind.
And FYI: if you are curious about co-living options, where you rent a furnished room in a shared apartment with built-in roommates, check out Roomrs, Common, and Outpost Club. This arrangement is especially helpful if you don't need a 12-month lease. 
Otherwise, start your search with Brick Underground's top 11 sources (arranged in alphabetical order), all of which will help you make your own auspicious roommate match.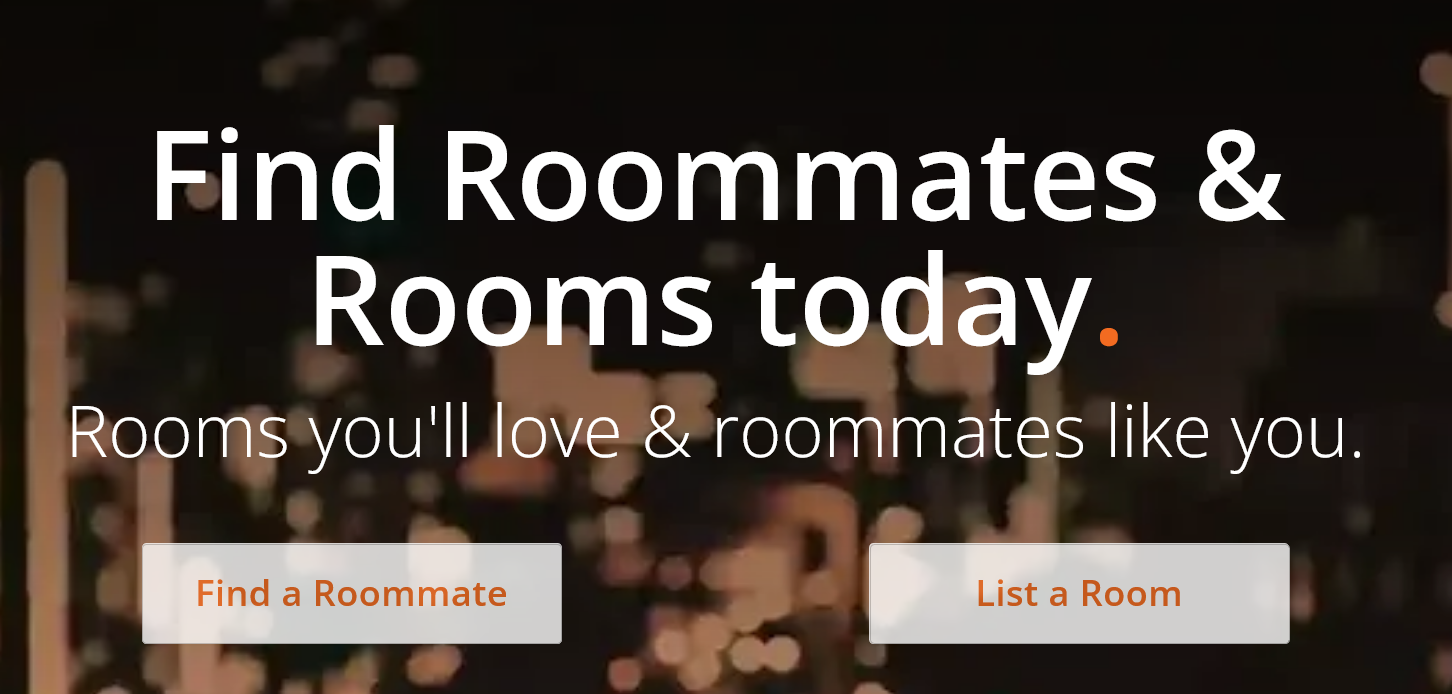 Founded in 2014, NYC-based Diggz has expanded into 25 other cities across the U.S. It takes under three minutes to make your profile. Once you are signed up, Diggz's proprietary algorithm ranks your potential roommates so the most promising ones are at the top of the list, which you can further refine with search filters (no poring over dead-end profiles). Then it's up to you to "like" any of those people and, if they "like" you back (à la Tinder or Bumble), to chat with your matches through the app before sharing any personal contact information. 
There's no cost to post your profile or listing, but signing up for Diggz Premium Membership allows you to communicate with potential roommates quicker, get unlimited "likes," and get extra filters if you're extra picky. Prefer to pair up with someone in searching for a new place to live? Diggz lets you do that, too.
Per its website, Diggz uses "A.I. as well as human eyes to prevent and detect any scammy or sketchy looking roommate profiles." They also remove outdated or inactive accounts, so you'll only be searching through relevant profiles.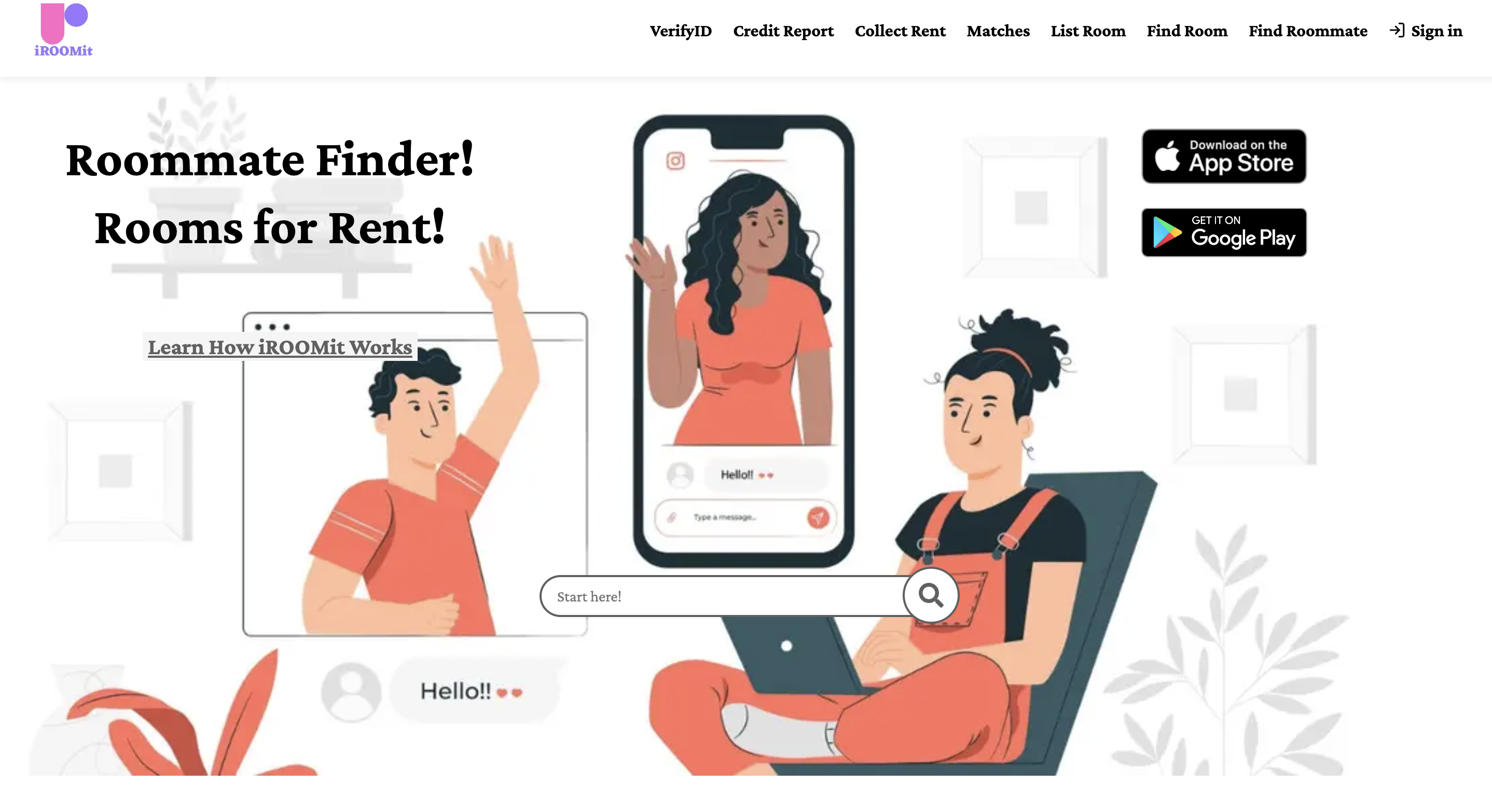 iROOMit is a one-stop shop for finding a roommate or sublet. You create a profile based on where you want to live, your budget, preferences for things like furnished apartments, and your tolerance for smoking, kids, and pets. Profiles are vetted by both AI and real people, adding a layer of security. You can also complete a background check directly on the platform. There's a lifestyle quiz so you can make sure the person is the right fit. And you can filter your search by location, price range, and video apartment tours. There are also paid subscriptions, starting at $6 for a three-day trial, which gives you access to full profiles, unlimited messaging, and other perks.
When you think you've found your match, you can schedule a chat or video call on the platform to meet virtually. And if all goes well, iROOMit also features eDocuments to sign a lease or roommate agreement.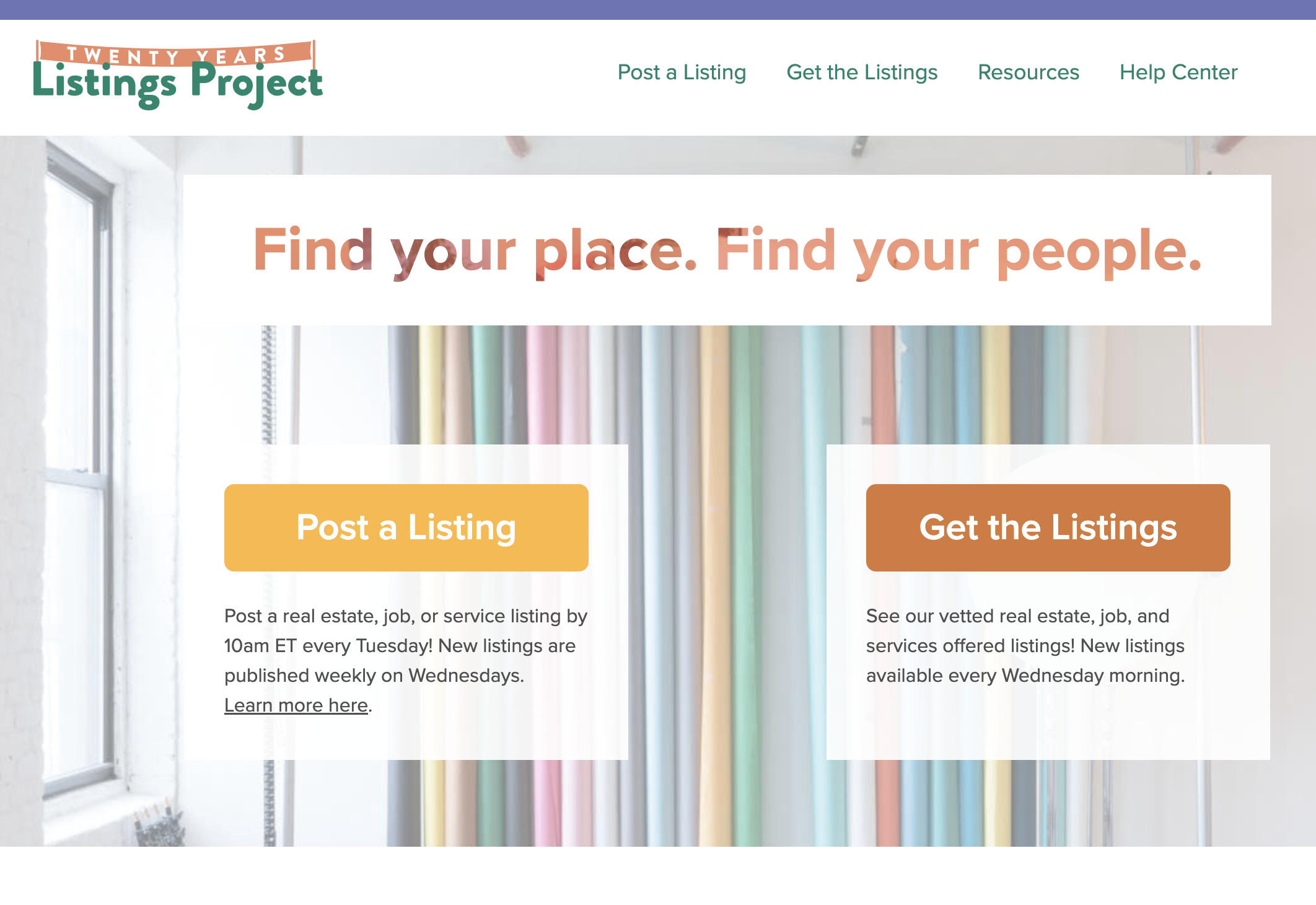 If you count yourself among the many creative professionals in NYC and want an ultra-personal service and no bait-and-switch postings, Listings Project is a bit of a local legend.
Initially launched as the personal project of Stephanie Diamond to help artists like herself find living spaces (and work studios) in NYC, the site has grown into a full-fledged operation that offers rooms (and entire apartments) to rent or sublet, with 300 to 600 no-fee listings on the site each week.
Those looking to list an apartment pay about a $30 fee. Someone from Diamond's team then goes through each listing to weed out brokers and agents, personally notifying owners if they've been approved. The team also bans any listings that violate Listings Project's community agreements and terms of use, and makes sure the spaces are welcoming. 
People who are looking for a room to rent then sign up (for free) to receive a weekly email that's sent out each Wednesday morning. Word of mouth has it that you had better act fast or lose out on the choicest options or try your luck again the next week. (Hint: Set a recurring reminder on your phone).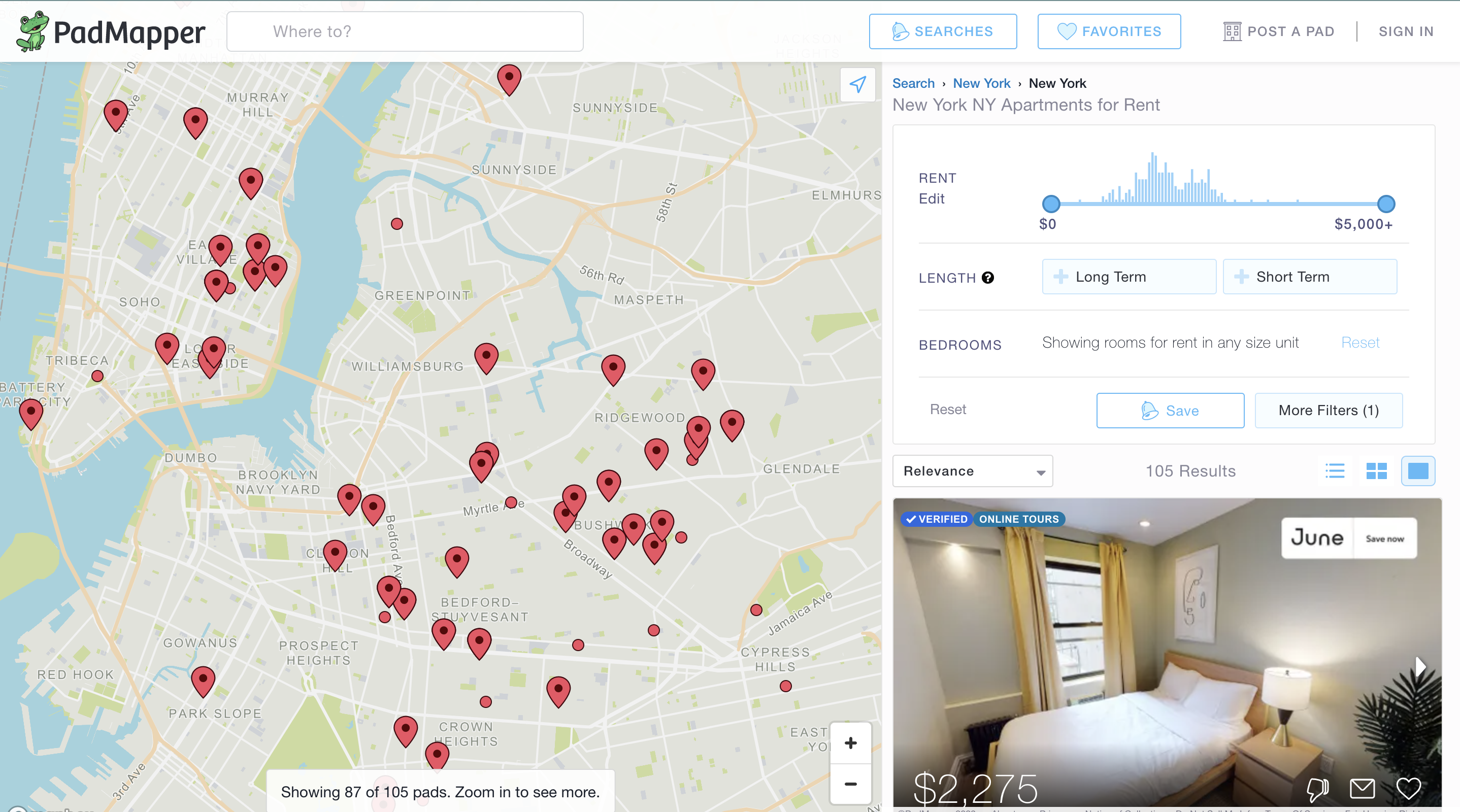 Padmapper isn't specifically a roommate-search site, nor does it operate as such. That said, you can easily trawl around the interactive map (hence the site's name) for places that fit your customizable criteria.
A few pointers are in order for room hunters: You'll need to select the "room" option under "more filters" on the basic search page to find a share, and you won't receive much in the way of information about who you will be sharing living space with. Currently there are about 105 rooms available on the site, but keep in mind some of these listings are furnished rooms, short-term listings, for-fee listings, and places designated for college students (there are filters for all of these).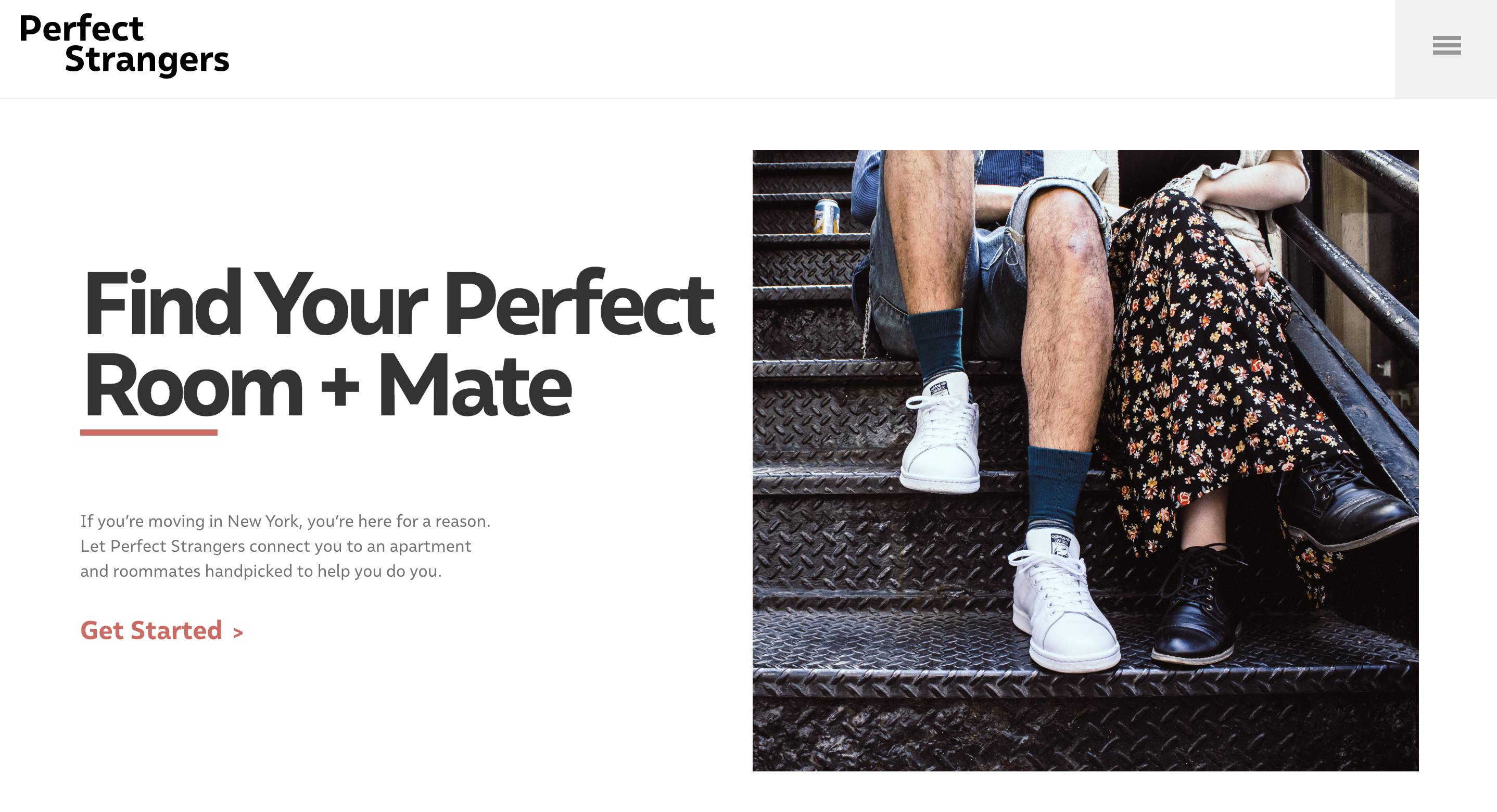 After moving to the big city as a post-grad in 2011, founder Sarah Hill (per the website) "realized that there was a real need for reliable information and support tailored to young professionals and students moving to New York City for the first time." So while working in real estate, she started matching roommates as a side gig until it grew into a full-fledged business with a team of Certified Roommate Matchmakers throughout Manhattan, Brooklyn, and Queens.
The service works this way: You start by completing an onboarding questionnaire (and scheduling an optional 15-minute phone call with a rep), then search their hand-picked vacant apartments; once you find something you like, Perfect Strangers prequalifies you to ensure you meet the landlord's income requirements, then matches you with potential roommates based on lifestyle and financial criteria. Most  rents are $800 to $1,800. 
Technically speaking, Perfect Strangers charges the equivalent of one month's rent as its fee, though according to its FAQs, the landlord usually covers this cost. The company also claims that two weeks is the average time it takes to land a new home and roommate.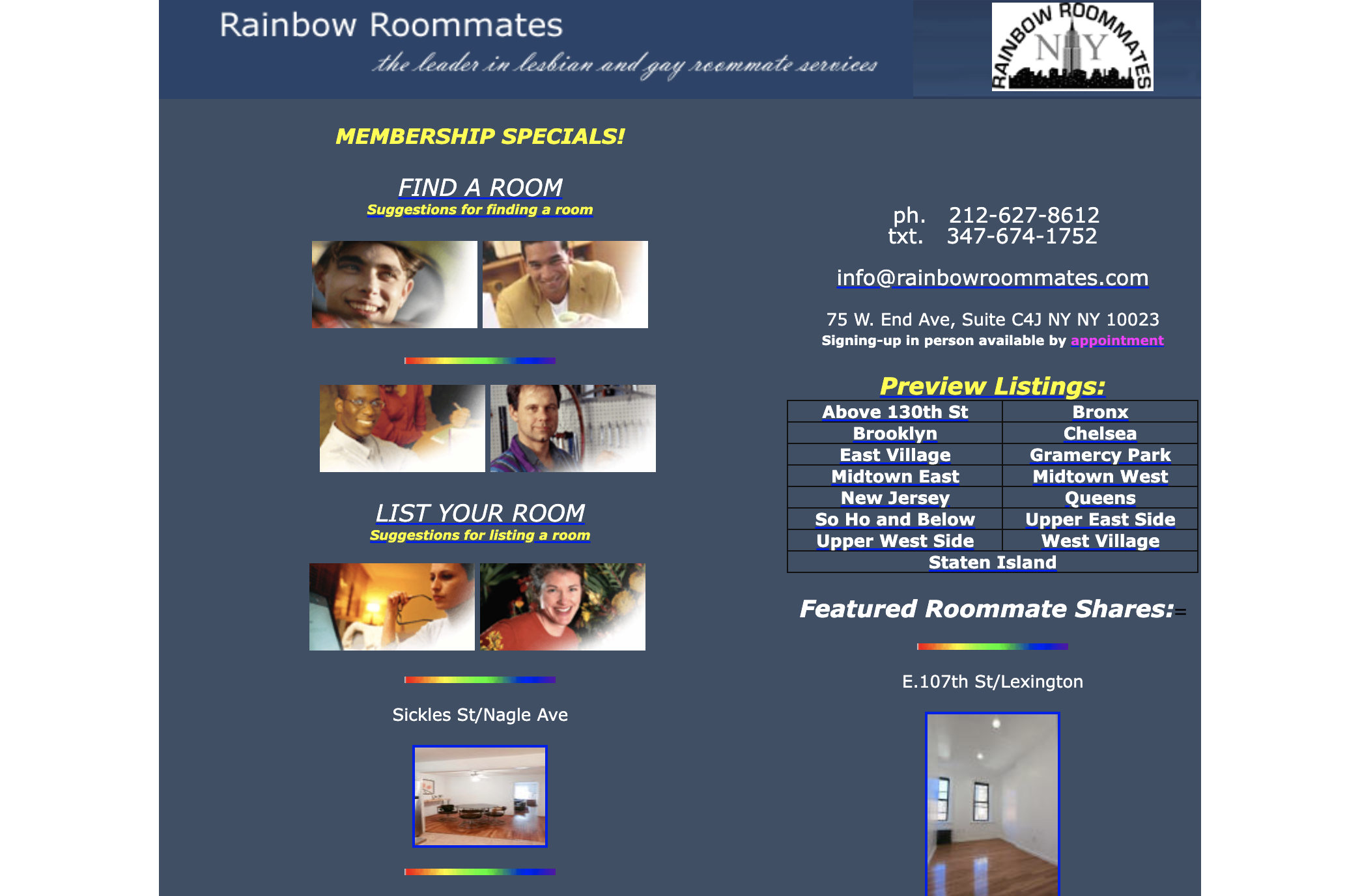 As its name proudly proclaims, Rainbow Roommates caters to the LGBTQ+ and gay-friendly community in and around NYC for a truly localized and specialized experience. Apartment listings are free, while apartment hunters must sign up for a subscription that's designed to protect the privacy of the participants. You can sign up online or make an appointment for an in-office visit. 
There are three types of memberships ranging in price from $30 for a 15-day account, $50 for a 30-day account, and $93 for 90 days. If those fees seem steep, it might be worth it if you need to find a new home quickly, something the site claims to do in two weeks or less. And if you discover within the first two months that a roommate found through the site is not working out, Rainbow Roommates will give you a one-month free membership so you can find a more suitable situation. 
We were tempted to exclude Reddit from the list given the mixed reviews, but plenty of people are still devoted to this social media platform and swear by its anonymous-user approach. That said, it requires a healthy degree of skepticism and stellar judgment skills to navigate successfully. But if you're willing to do some wading, reddit.com/r/NYCapartments is generally packed with listings. 
You can also find a lot of New Yorkers looking for roommates and asking other real-estate related questions on reddit.com/r/AskNYC. Another pro (or con, depending on your perspective) of this freewheeling forum is that you may find yourself poring over lengthy threads about only-in-NYC queries and complaints (such as the exorbitant cost of broker fees) to find actual listings, though if you are new to the rental market you might pick up a few helpful hints along with a new apartment-mate.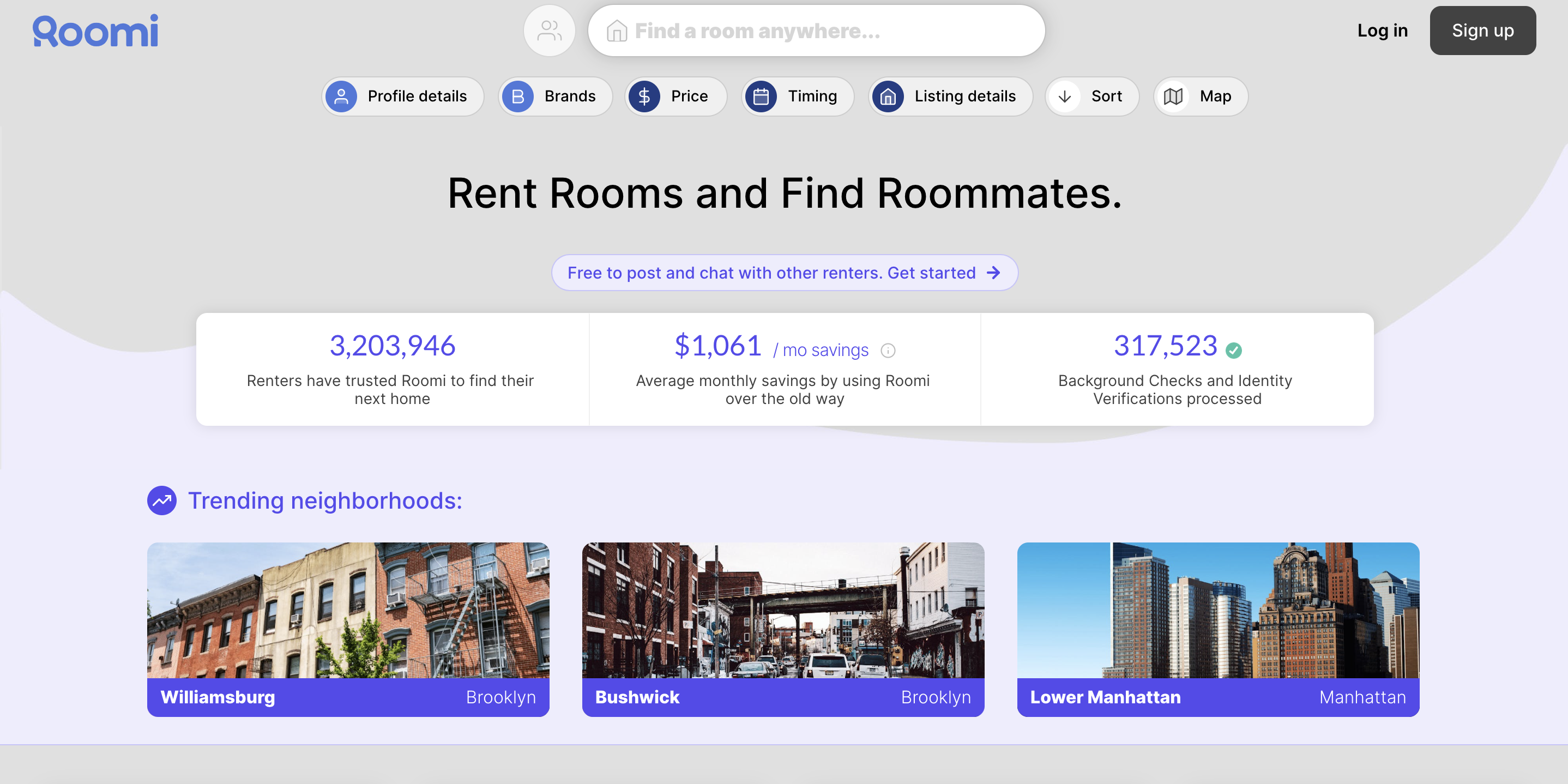 Global and expansive, Roomi is the big (friendly) kid on the block. Like other sites, you can either look for a room to rent or for someone to move into your own apartment. Roomi is free to use, but you can upgrade to a paid account to access background checks, a verified badge (verified accounts get five times more messages according to the site), and boosted search rankings.
When you click on an individual's page, you can immediately see if they are verified along with their name (and photo), verified social media accounts, age, work history, personal summary, and self-ascribed tags such as "foodie, night owl, healthy, bookworm, early riser," allowing you to glean a lot from an initial glance before deciding whether to chat with that person through the site. You'll also find roommate preferences for things like how often they clean and if they smoke.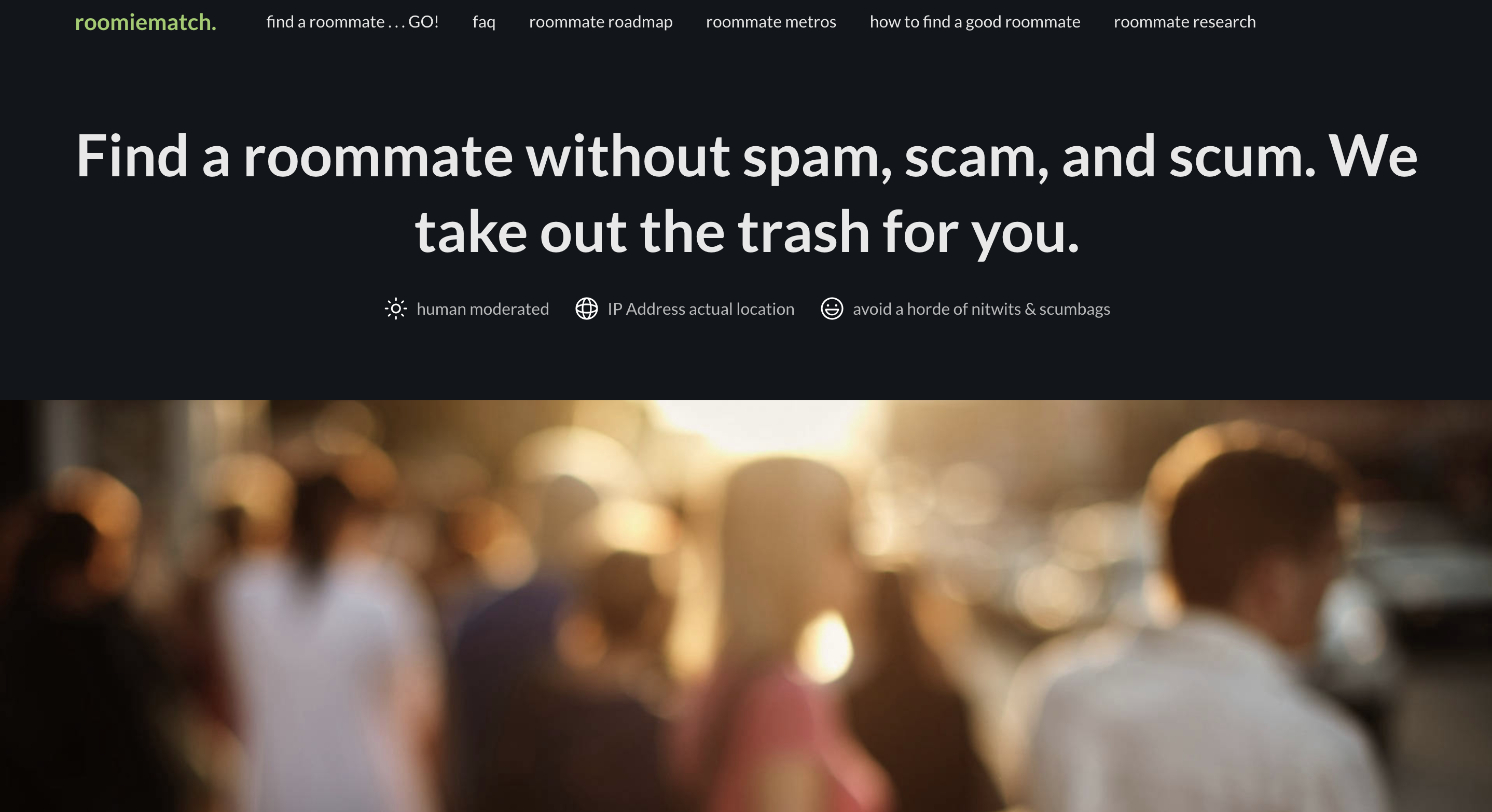 With its taglines, RoomieMatch injects a bit of cheeky fun into what can be an onerous process. Its multiple-choice personality quiz delves deep into such quirks as your cleaning habits, comfort level with one-night stands at your place, and what happens to takeout ("I'd rather just use the fridge to chill beer" being one possible response). 
RoomieMatch is also a good choice if you tend to shy away from having all your personal information published on the web for anyone to see, since matches are emailed directly to users. If you want to be more proactive and contact anyone yourself, you'll need to upgrade to the $20 "Cheap Roommate Search" yearly subscription, which might be worth it if you are a frequent subletter or tend to move a lot. And should you need to find another roommate within the 12-month period, the subscription will be free.
What's more, RoomieMatch lets you find a new apartment and new roommates in one fell swoop.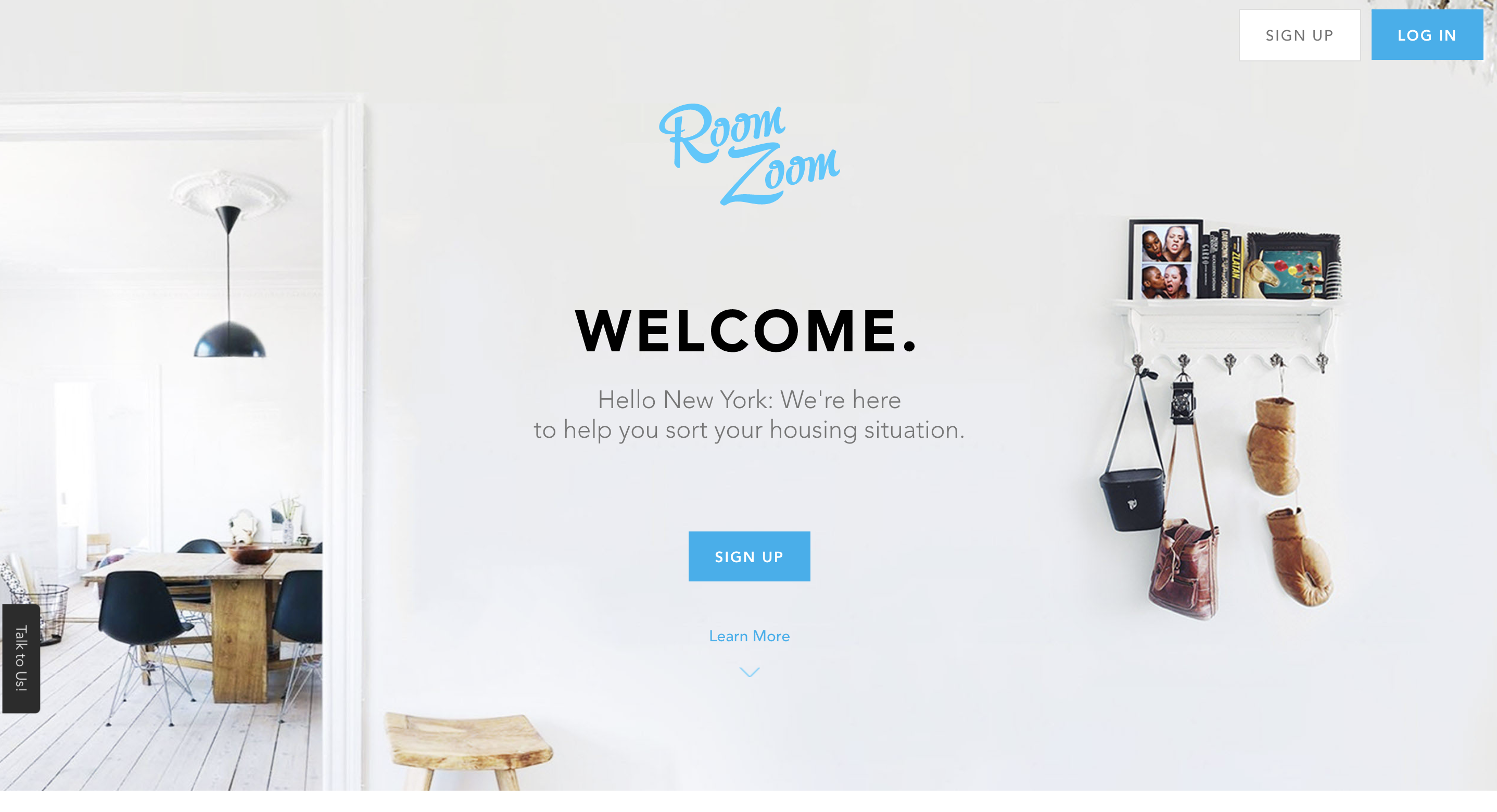 NYC-based RoomZoom started the same way most good ideas start: Founder Elien Blue Becque was sick of sifting through Craigslist every time she needed to fill a room in her affordable Williamsburg apartment, which yielded hundreds of emails from people. RoomZoom asks you first to create an account, then fill out a questionnaire that addresses roommate expectations, like level of cleanliness and capacity for social gatherings. 
The company then sends you a ranked list of matches based on budget, lifestyle, and living habits. Of course, AI hasn't yet taken the place of good old-fashioned personal connection, so once you receive your matches, you can view in-depth profiles of your potential roommates, and message them if they seem like a good fit.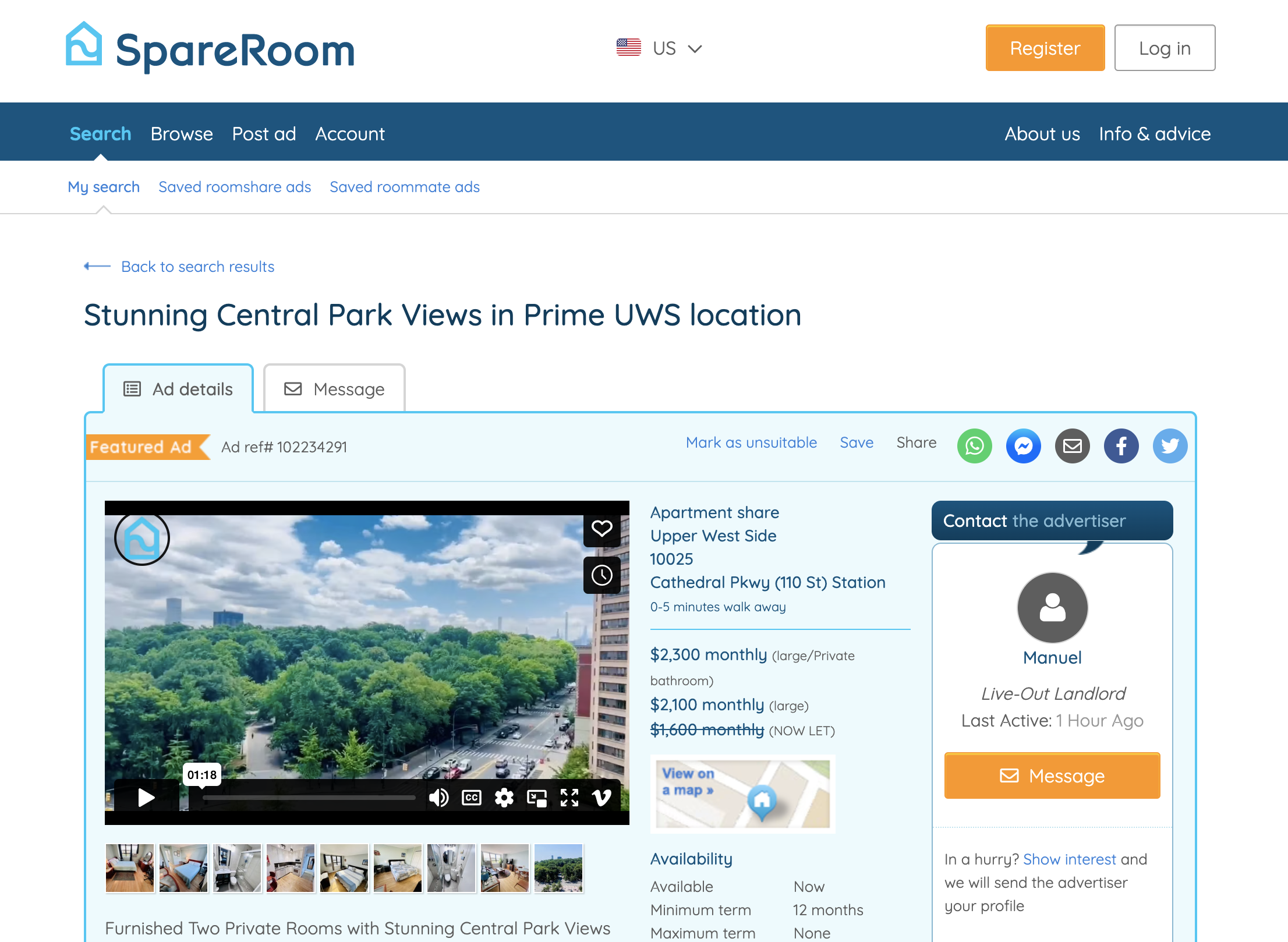 SpareRoom lets you search by zip code or area right from the homepage, or you can go to its advanced search function with the usual (no smoking, pets considered) and not-so-usual (vegetarians preferred, utilities included) filters. You can also search for no-fee listings, LGBT households, and places where you live with the landlord on the premises. 
The staff also vets all postings to make sure they are legit. If all of the above isn't incentive enough to sign up, get this: Every month SpareRoom awards a different "Live Rent Free" contest winner a free month's rent—plus an annual winner gets free rent for the entire year—and matches that amount in a charitable donation to Breaking Ground, an organization that fights homelessness in NYC. 
You can search listings for free and without creating an account, but you'll need to register to post an ad, either for free or paying for a "Bold Ad" ($10.99 for seven days) that will be highlighted in blue on the search results pages. This also entitles you to "Early Bird" access, which allows you to contact all other users—either those looking for rooms or advertising rooms. 
Pro Tip:
Need help finding a rental that allows temporary walls—or a landlord who will accept multiple guarantors? The rental experts at The Agency, a Brick Underground partner, know exactly where to look. If you sign up here, you can also take advantage of The Agency's corporate relocation rate—where you'll pay a broker's fee of 10 percent of a year's rent instead of the usual 12 to 15 percent on open listings. Bonus: The agents at The Agency are a delight to deal with.
—Earlier versions of this article contained reporting and writing by Lauren Evans.
Brick Underground articles occasionally include the expertise of, or information about, advertising partners when relevant to the story. We will never promote an advertiser's product without making the relationship clear to our readers.