Inside Stories
I won a $908 studio in Long Island City in NYC's housing lottery, but I didn't count on the culture shock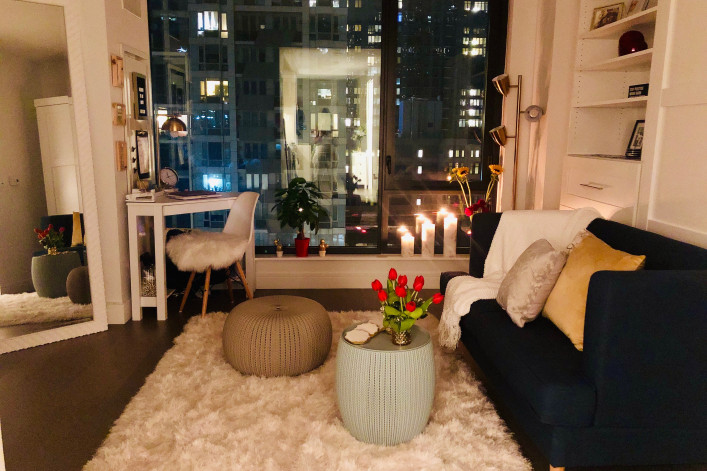 Victoria White (a pseudonym) is a native New Yorker who grew up in the South Bronx. She works in retail while going to school part-time to finish her medical degree and lives with her dog. Here she shares her story of how she discovered New York City's housing lottery, how long it took to get an apartment, and how it provided her with more than just an affordable apartment. Plus, she describes her sense of culture shock moving from her close-knit but rough South Bronx neighborhood to a quiet Long Island City building where neighbors keep to themselves.
When I was 24, my mom moved from the two-bedroom apartment we called home to a one bedroom, giving me no option but to sleep in her living room. My new living situation and the crime and trouble of our South Bronx neighborhood helped me realize that it was time to move out. Luckily for me, my aunt's boyfriend is one of those guys who knows something about everything, and he introduced me to the New York City housing lottery.
---
[Editor's Note: Brick Underground's Inside Stories features first-person accounts of dramatic, real-life New York City real estate experiences. A verison of this post previously ran in October 2019. We are presenting it again in case you missed it.]
---
The application process
At first I was hopeful that this was the way that I would be able to afford my own place, but I didn't win right away. Eventually, I moved to Brooklyn to live with my then-boyfriend. I continued to apply, but after five unsuccessful years of applying to every apartment that I qualified for, my hope turned into anxiety. But everything happens when it's supposed to.
Our break-up sent me back to the only place I could go—my mom's couch in the South Bronx. That's when I got the email that I had been waiting years for. I was ecstatic to have finally been chosen to interview for an apartment, a studio in Long Island City. At that point, I was desperate for my own apartment, but I also knew that the email did not promise a set of keys.
The long-awaited interview
After asking for advice from everyone I knew who had applied to the housing lottery, I started preparing for my interview by getting the paperwork together. When the big day came, I knew that I had to look presentable, even though I knew the decision was not up to the interviewers. Regardless, I dressed to impress with a white button-down and black slacks paired with matching black patent-leather heels and handbag. I slicked my hair back into a tight ponytail and headed to the interview.
The interview was easier than expected. They simply reviewed my documents and told me that I did indeed qualify for one of the available apartments. But I also expected to leave the interview knowing my move-in date, which was not the case. To my surprise, I was advised that all of my paperwork had to be approved by the proper agencies, which would take at least three months. That's when I got the next surprise—there was already a waitlist for the two available units—meaning that I would be wait-listed if the units were taken before my application was approved. 
I left the interview feeling hopeful, reminding myself that I have made it this far.
Finally getting the call
Three months after my interview, I got the call: I was approved for the apartment and that I would be able to move into my new apartment in two weeks. For me, it was a blessing for several reasons. I wasn't simply getting my own brand-new, affordable studio. Winning an apartment in Long Island City afforded me the chance to finally get out of the not-so-great neighborhood I grew up in. I finally felt at peace. 
The monthly rent is $908 with a $50 amenity monthly fee after my first year, which was free, and I have access to all the amenities including the gym and roof deck.
I went and visited the building as soon as I could. Walking into the luxury building for the first time was overwhelming because it was a reminder of all the years I spent living between my mother's living room and my ex-boyfriend's pad. Applying so many times finally paid off.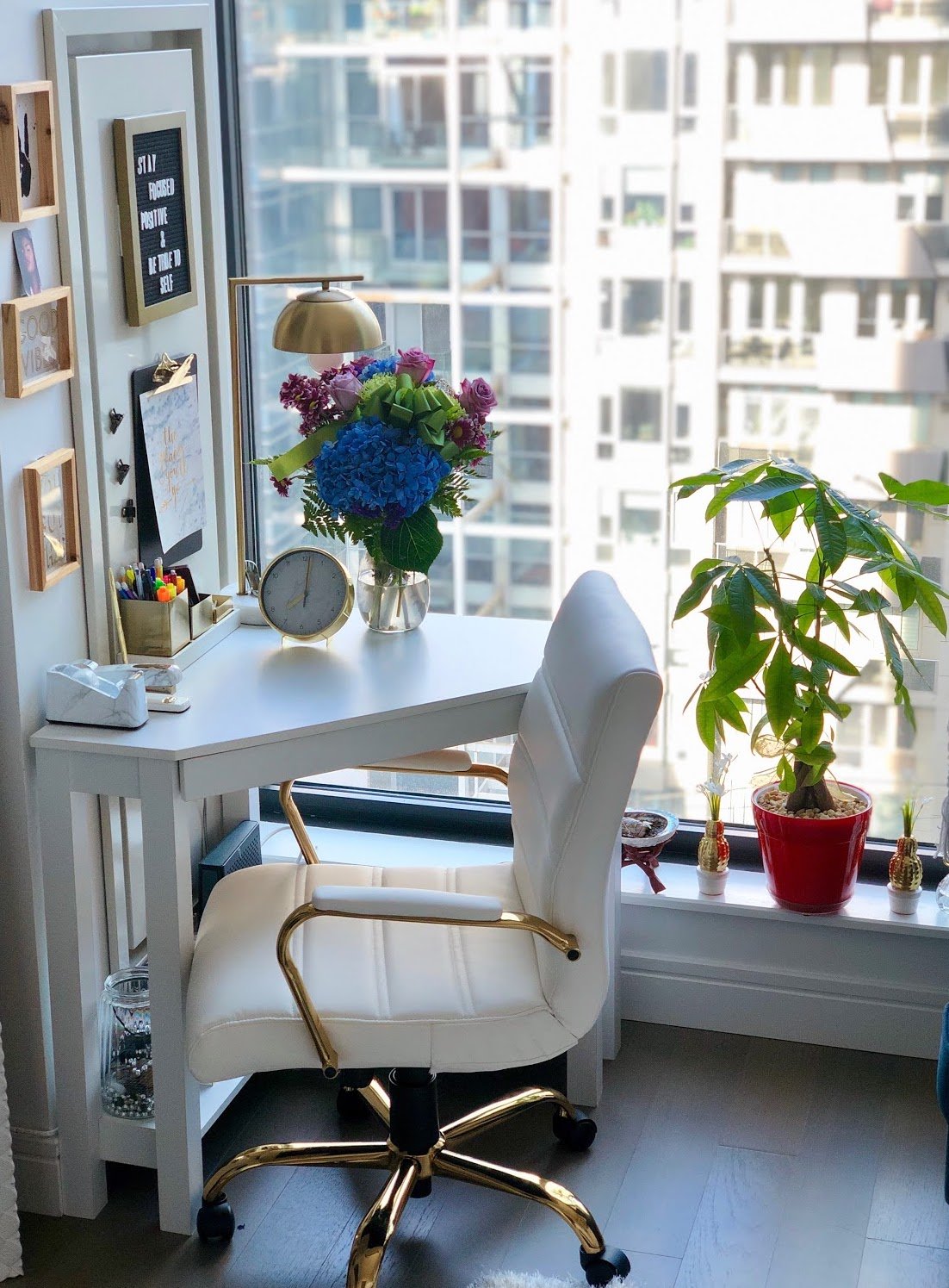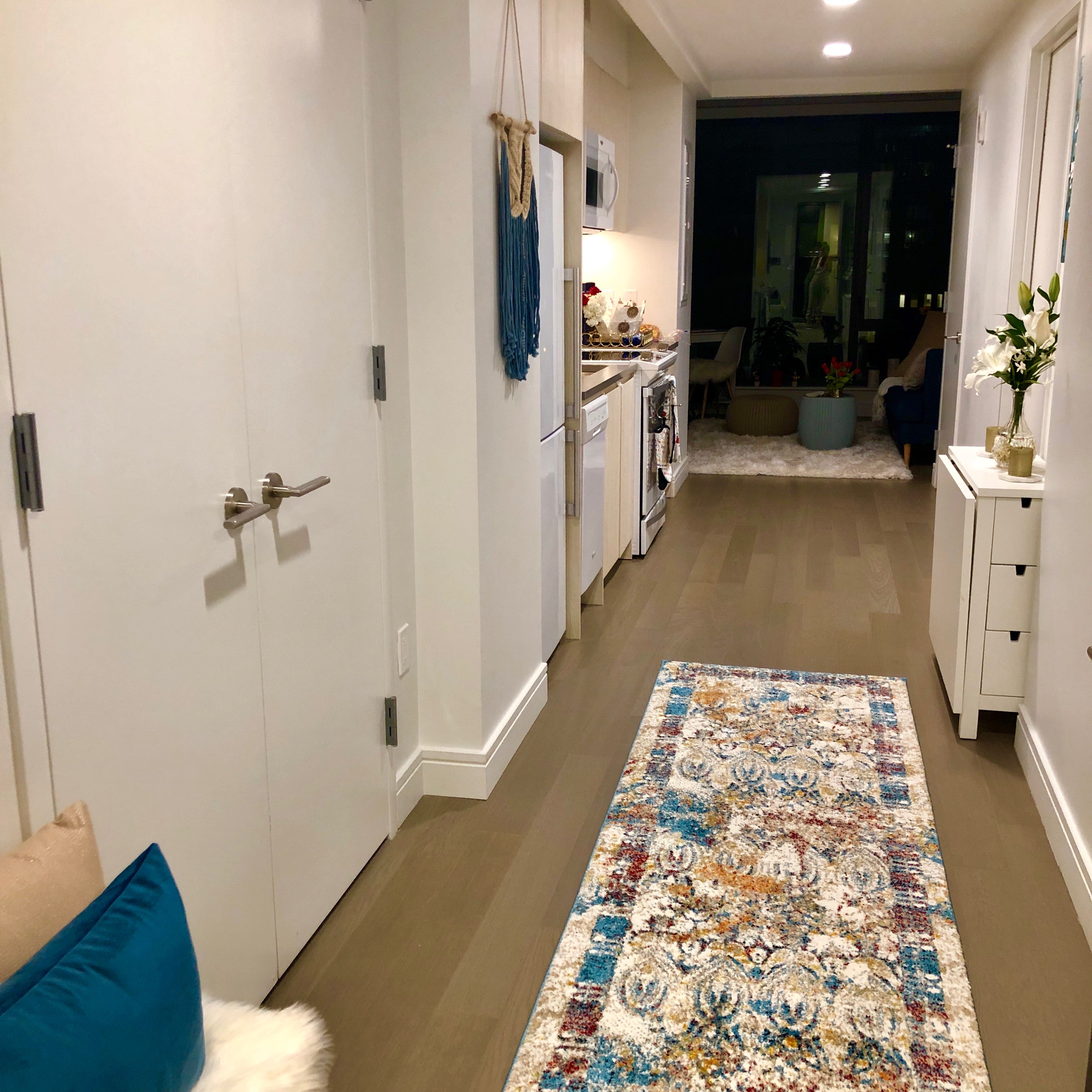 Moving in and making it home
When move-in day arrived, my number one priority was making the apartment feel like my home, which meant I had to get it exactly how I wanted it to be—calm, cozy, and modern. My cousins helped me move in and my aunts pitched in by buying my plates and stockpiles of toiletries. It took months of racking up items from Target, Wayfair, and Homegoods to get it exactly how I wanted.
As much as I love my studio, the living space is small, so I use some multifunctional furniture to make it work as both my personal sanctuary and place to host my family and friends. Some of my favorite pieces are an expandable dining table that doubles as storage, a Murphy bed with storage and shelving, and a round ottoman that I use as a side-table but I can clear it off for someone to sit.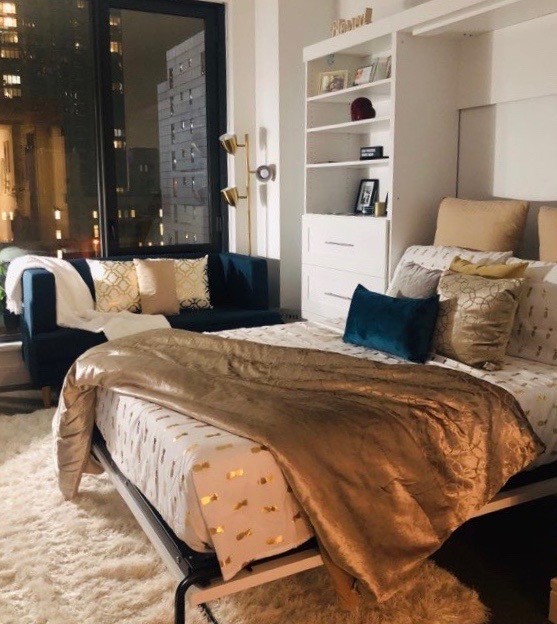 Some culture shock 
It was a bit of a culture shock moving from the South Bronx to Long Island City—I'm Afro Latina and I'm used to living around people of my ethnicity who are welcoming and always want to know the details of your life no matter what's going on. That's not the case in my new building, where I am a minority and the people just don't match my energy—they barely even look at me when I get into the elevator, so I don't say hello like I normally would.
The majority of the people in my building are also extremely reserved and quiet. We have quiet hours, which I was not used to coming from my South Bronx building, but I respect them. However, when I got a call in the middle of the day on a Sunday about my music being too loud, I knew these weren't my kind of people. I mean, why not knock on my door and ask me to turn down the music like an adult, rather than going straight to management? 
As much as I love my apartment, the building lacks a sense of community, and I often feel judged by my neighbors who I feel know that I pay a discounted rent while they work hard to pay full-price. Sometimes I have paranoid thoughts that I could get kicked out if someone complains about my music again.
But at the end of the day, when I am able to lay in my Murphy bed, I remind myself that I no longer have to worry about where I will live—all I have to do is renew my lease every two years, and keep my R&B music down.
Brick Underground articles occasionally include the expertise of, or information about, advertising partners when relevant to the story. We will never promote an advertiser's product without making the relationship clear to our readers.