Inside Stories
How I won a two bedroom in the Bronx for $655 a month in NYC's affordable housing lottery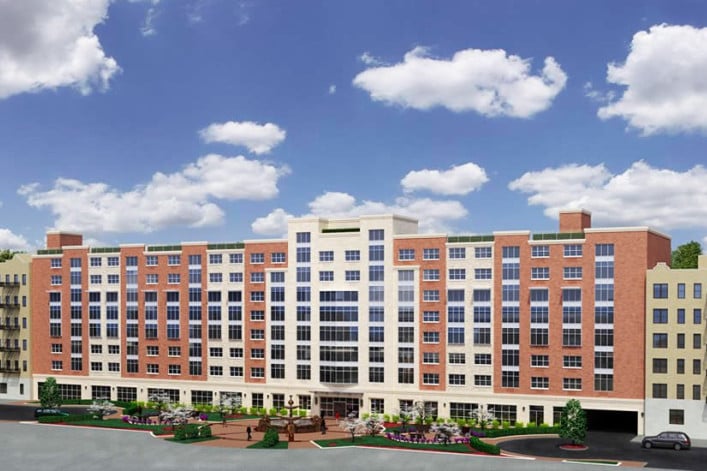 Bronx-born Katherine is a 20-something single mother who works for a tech company while she finishes school. When she was 18, her mom showed her NYC Housing Connect's apartment lottery. At first, she didn't take applying seriously. But when she had to move back into her mom's apartment with her young son, she decided to apply to every apartment she qualified for, until her name was drawn.
After years of her applying, she was chosen for a waitlist for a new building. At the end of the long process, she finally won a two-bedroom apartment in a new construction building in the South Bronx, the same neighborhood she grew up in, when she was 26. Coincidentally, her sister also won an apartment, just one block away, two years after Katherine's move-in date.
Here, Katherine shares how she did it, and what the process was like. 
---
[Editor's Note: Brick Underground's Inside Stories features first-person accounts of dramatic, real-life New York City real estate experiences. Have a story to share? Drop us an email. We respect all requests for anonymity.]
---
Why was your mom so adamant about you and your sister applying for a lottery apartment?
My mom told me about it when I was 18, but she did not know much about it. I found a link and made an account, but I didn't take it seriously at first. I didn't believe they were legitimate apartments, so I was applying to the wrong ones without even considering the income requirements.
She really wanted me to live on my own, because once I moved back in with her, I had my son and it became too much with my brother and sister also living there. And she knew it was a good way to get an affordable, nice apartment.
How did you find out that you were being selected? 
I was contacted by email saying that I had been chosen for the lottery with photos of the building. They requested me to send some information including a photo of my current lease. I had to get my mom to write a letter stating that I was living in her apartment rent-free to make up for not having a lease. I then had to go for an interview and present paperwork like my pay stubs, bank statements, tax returns, Con Ed bills, and my son's birth certificate. It took about a year from the beginning of the process until my move-in day.
What did you have to pay upfront in order to move in? 
I only had to pay my first month's rent and a security deposit, which was the amount of my monthly rent. There were no other fees, other than a $25 background check fee.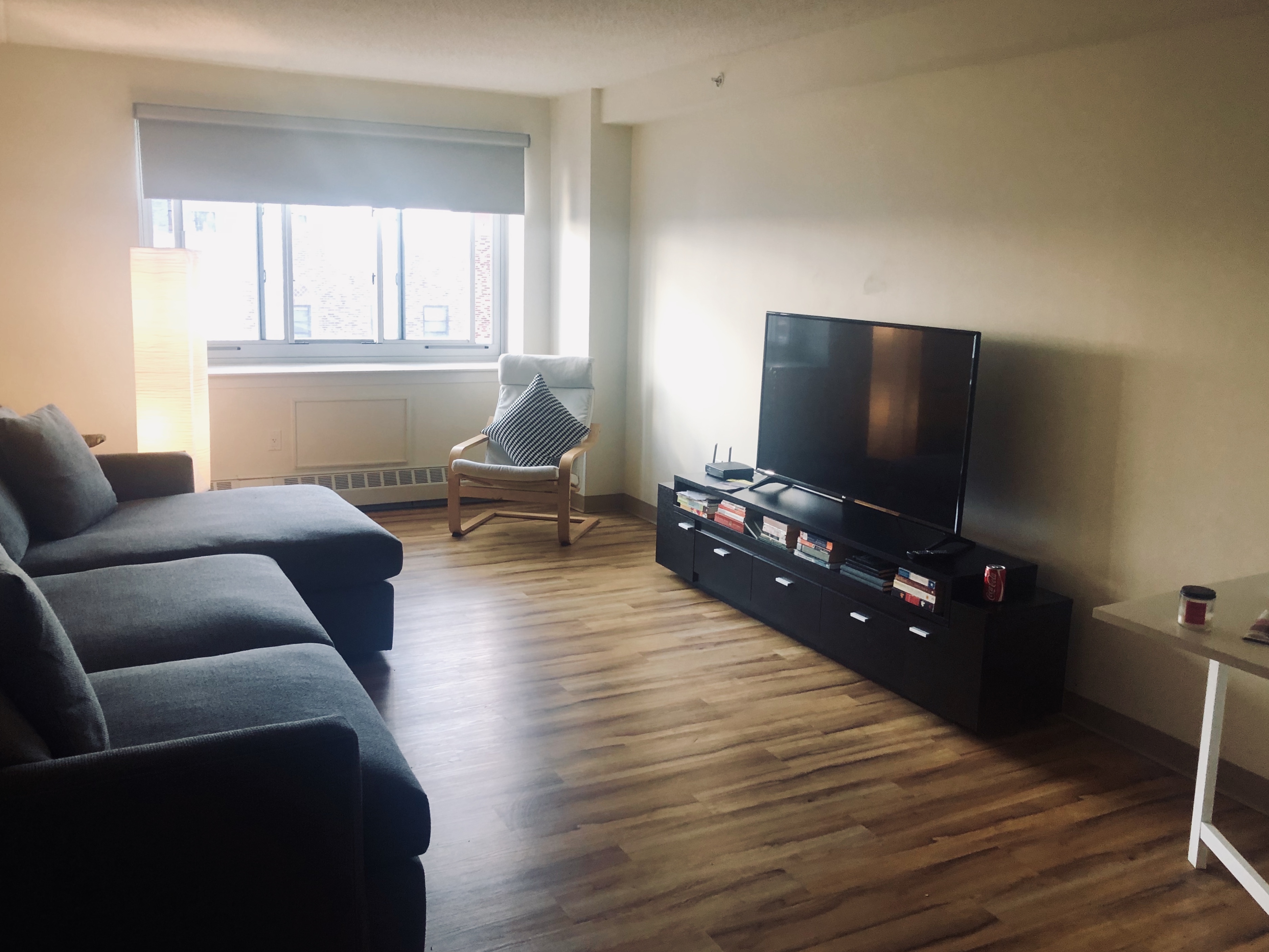 How much do you pay a month? Are utilities included?
I currently pay $671, which does not include utilities. I just renewed my two-year lease so my rent was slightly increased from my original rent of $655. 
Does the building have any amenities? 
We have a laundry room, an outdoor garden on a lower floor, and a rooftop deck on the top floor. I can access all of the amenities.
What did you include on your application that you think was critical to being selected?
I know you get priority when applying to the apartments in the borough that you live in. I am also a single-mother who put "overcrowding" as my reason for applying because my son and I were living in my mother's apartment with my brother and sister there too.
What's your favorite part of living in your apartment? 
It's quiet and it's brand new so I like that nobody lived in my apartment before me. I also like the neighborhood, it's cool to see the place where I grew up being developed. 
Was your sister's experience similar to yours?
She applied for a lot longer than I did, but once she was chosen, her process was pretty much the same as mine. We now only live one block from each other, and are only two stops away from our mom's apartment.
What would you tell New Yorkers about the housing lottery?
It's like the real lottery, you can't expect to win the first time. You have to do what I did and keep applying for all of the ones you actually qualify for, and then it may eventually pay off like it did for me.
Brick Underground articles occasionally include the expertise of, or information about, advertising partners when relevant to the story. We will never promote an advertiser's product without making the relationship clear to our readers.