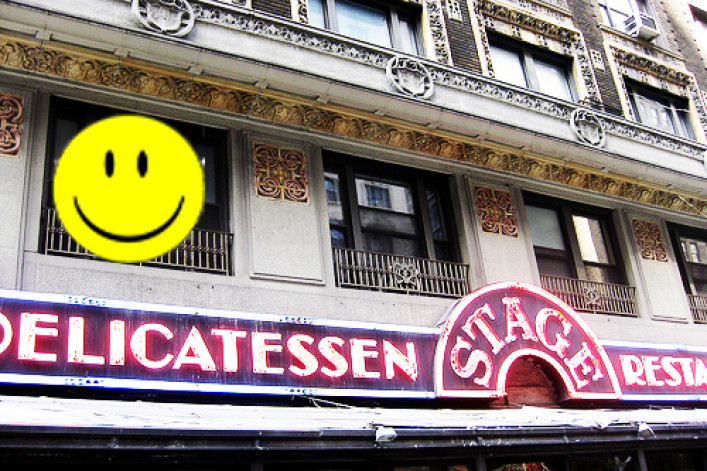 From a quality-of-life perspective (think noise, cooking smells, vermin), most experienced apartment-dwellers would rather live above a bank than a restaurant. But as the recent recession thinned the ranks of banks and drugstores vying for space, more co-op boards, condo developers and landlords have opened their arms to restaurants while negotiating hard on details affecting residents and, in turn, property values or rents.
In other words, it may be easier than ever these days to co-exist peacefully with a restaurant--if the landlord, board, or building owner puts the right conditions in the restaurant's lease.
"You have to regulate opening and closing times, delivery hours, trash location and pickup times, and make sure all construction is carefully inspected, not just by the required legal authorities but for your own needs," says retail leasing expert Faith Hope Consolo. "Go with the restaurants that have good reputations for following all of the above, even if the negotiations are tougher."
So whether you're deciding on whether to move into an apartment above a restaurant--or you're on the board of a building negotiating a lease with one--here are the four prenup conditions you want to have in place if possible, according to Consolo:
Trash   The best option is a refrigerated trash room in the basement, so that the garbage never touches the sidewalk and vermin in and outside of the building is minimized. Trash should be picked up directly from the basement trash room and on certain days rather than in the middle of the night when the noise may disturb residents.
Operating hours   Closing time should be no later than midnight or one in the morning. From a quality of life perspective, says Consolo, "that's okay if they don't have a lot of loud music." Still, she says, "we usually push for a lot of double insulation in the ceiling to cushion the blow of any noise."
Outdoor cafes:  "Some restaurants leave their outdoor cafes open longer than the inside during the summer months because they can capture more revenue," says Consolo.  The lease should specify closure by midnight.  If you typically go to sleep earlier than that, you may want to find an apartment away from the street. 
Odor control:  Only large restaurants and chains may be able to afford modern sophisticated venting and odor control systems, but according to Consolo, "it really does make things workable."  Options, she says, include a washing system called Rotoclone "that takes away the odors and diffuses them.  The second part is that you need an airshaft that goes up to the roof and vents out over it so as not to go into peoples' backyards.  That can cost $100,000."
One final consideration for boards: Whether to embrace a local trendlet favoring chain restaurants over local ones, as noted by Consolo in a recent New York Post story.
"Creditworthiness is a big positive," Consolo tells BrickUnderground. "A small local restaurant can vanish nearly overnight"--whereas  a large chain like an Olive Garden or Legal Sea Foods has a corporate structure that can help an individual restaurant survive a rough patch, a national reputation that would make a sudden closure "very unadvisable," and deeper pockets, enabling implementation of the odor control practices described above, for instance.
One disadvantage, besides the anti-cachet of having an Olive Garden downstairs: "Some chains have very definite prototypes that they won't or can't compromise on to preserve the brand," says Consolo. "So you have to do some retrofitting or you're not getting the restaurant.  The deal negotiations may be tougher too, because of the corporate parent."
Related posts:
5 steps for putting a neighborhood nuisance out of your misery
Living next to a bridge and tunnel club: KY Jelly wrestling, all-night noise, no regrets
Living next to an all-night bodega
Brick Underground articles occasionally include the expertise of, or information about, advertising partners when relevant to the story. We will never promote an advertiser's product without making the relationship clear to our readers.