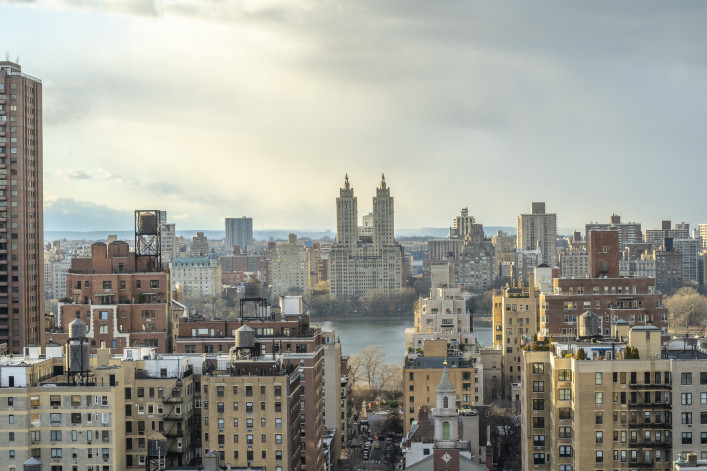 If you own a co-op or condo in NYC, it's probably one of your most valuable assets. If you intend to own the property for a long time and want to avoid or reduce inheritance or estate taxes, setting up a trust can be a savvy solution.
When someone sets up a trust to buy or transfer ownership of a co-op or condo apartment, it's typically because they want to minimize their tax burden through estate planning. In this way, trusts differ from limited liability companies, which are generally set up to reduce an owner's liability. 
Purchases and transfers with trusts are increasingly being accepted by boards but there will be certain issues that need resolving, specifically about who will live in the apartment and who will pay the monthlies.
Pro Tip:
The real estate attorneys at Woods Lonergan have decades of experience successfully representing buyers and sellers in every type of transaction. "We mobilize quickly to guide you through every aspect of your purchase or sale, from home inspection to contract negotiations and closing", says managing partner James Woods. To learn more about Woods Lonergan or schedule a free 15 minute consultation, click here of call 212-684-2500
Different trusts for different reasons
"It's somewhat complicated because people create the trust for several reasons," says Elise Kessler, a real estate attorney with Braverman Greenspun. The complexity depends on who the beneficiary is and the type of trust they want. For example, the trust may be set up to take advantage of marital deductions or it may be an irrevocable trust, where the terms cannot be changed and appreciation of the trust is not taxed. 
Generally, condo bylaws will allow transfers to, or purchases by, trusts. With co-ops, it can be more tricky. For co-op boards, the two main concerns are who will live in the apartment and who will pay the maintenance. "As a rule, most co-op boards prefer to have individual owners as opposed to entities," says Jeffrey Reich, founding partner at the law firm Schwartz Sladkus Reich Greenberg Atlas. 
That's not to say co-op boards don't want to deal with trusts. Some may not have a policy on trusts but deal with them on a case-by-case basis. "[Co-op boards] are becoming more comfortable with trust owners, in the instance where the trust enters into an ownership agreement and produces an individual guarantor," Reich says. 
An occupancy agreement is required
Kessler is also seeing more requests for these kinds of transfers and purchases and says more boards are considering them. "It requires the attorney for the co-op to look at the trust agreement then figure out how to protect the co-op," she says. 
Typically the co-op will ask for separate agreements to be drawn up to address concerns about maintenance and occupancy. The co-op will "always ask for a financially responsible individual who will act as a guarantor," Kessler says. This can be a family member or the beneficiary of the trust but Kessler points out the co-op will want to see the person's financial statements, similar to an application.
"As part of the transfer documents there is a guarantee agreement which would be signed by the guarantor, guaranteeing the obligations of the trust under the proprietary lease," she says.  
Then there will be an occupancy agreement—about who will live in the apartment. This is something that is discussed and agreed at the board level. 
In addition to the guarantee and occupancy agreements, the co-op board may request an opinion letter from the trust attorney, confirming the trust is valid and the trustee has authority under the documents to administer it. 
Out-of-state complications
One complication might occur if the trust is not a New York trust. Kessler says there are co-ops that have approved out-of-state trusts but some buildings won't even consider them. If it is not a New York trust, questions arise about which law it is governed by.
A co-op board will also want to make sure there is someone who will "accept service of process" says Kessler. This is someone who will be served with legal proceedings if maintenance isn't paid. Co-op boards generally want to be able to serve someone within the state. This will involve another signed document naming an individual to take on this role. 
Budgeting for a trust
The transfer of an apartment into a trust can cost several thousand dollars in legal fees paid to the attorney who sets up the trust and the co-op or condo board attorney who reviews the trust and prepares the additional paperwork. 
"The savings afforded by one's estate planning should be at a level to justify these expenses," Reich says. 
A transfer agent will also charge transfer fees and there will be a closing where, in a co-op, the old stock and lease are turned in and a new stock and lease are issued in the name of the trust. In a condo, it will be a deed transfer.
If you're not seeing enough apartments for sale in trust-friendly buildings, your price range or target neighborhood, consider expanding your search to include "off-market" listings. NYC real estate brokerage The Agency, (a Brick Underground partner) uses technology to mine public records and identify owners who may be ready to sell. You'll meet and deal with owners before their apartments hit the market.
Brick Underground articles occasionally include the expertise of, or information about, advertising partners when relevant to the story. We will never promote an advertiser's product without making the relationship clear to our readers.