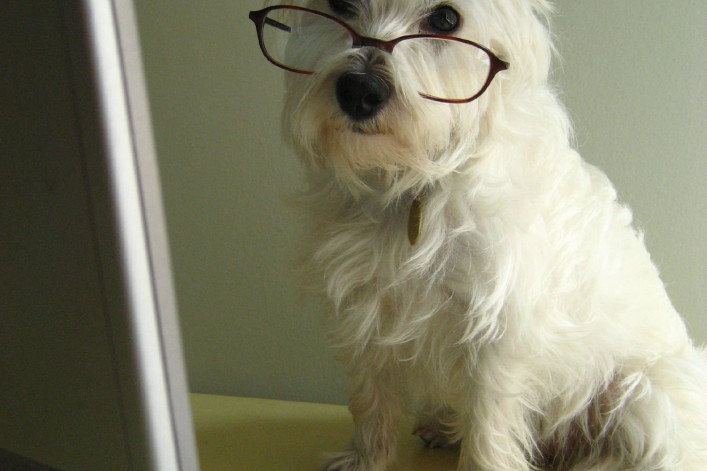 I shouldn't have scheduled our open house from 10 to 11:30 am this past Sunday; it was early, rainy and not a soul showed up. 
To add insult to injury, StreetEasy had mistakenly taken down my listing on Saturday and sent an email to the people tracking the apartment that it was, wrongly, no longer on the market.

But that's OK.  Why, you ask?
Well, we got a second offer (cash) last week from someone who saw our Upper West Side apartment on April 18, the day of our fourth open house. 
That's two offers in the three weeks our apartment has been listed.
It's too early to share any details of the latest offer or explain how we're handling either offer, but I'm glad we didn't jump at the first thing that came along.  We felt confident about our asking price, what the apartment had to offer and the improving market.  Now we have more leverage and options than we did a week ago.
But it's not over.

While we're negotiating, the apartment is still on the market and my husband and I will continue working just as hard get the word out about the place.

I am pleased, though, that we didn't get discouraged by or react to the people who have tried to intimidate us about the New York real estate market.

For instance, when we decided to sell our apartment, I reminded myself not to be swayed by any hyperbolic comments online.

I thought back to one particular discussion I followed about another apartment that sold in my building when I was doing research last fall. 
As I read those posts back then when I was new to StreetEasy—34 people insisting the place was incredibly overpriced at $995,000--I thought, wow, these people are mostly brokers and they must know what they're talking about.

Yet when the apartment went under contract at its asking price within a few weeks, I realized that they didn't know anything.  With every transaction, there are nuances, there are exceptions, there are unique situations, and there are surprises. 
So, if you're thinking about selling FSBO, here are 5 reasons not to be intimidated by comments on real estate sites:

1.  They tend to favor blanket statements that must apply to all real estate transactions ("You're an idiot for not taking the first offer!")

2.  They assume full knowledge of every situation ("The problem with FSBOs is that they don't have the ability to get their apartment information out to large numbers of potential clients.")

3.  There are few questions, just accusations and conventional knowledge ("The problem with FSBOs is that, in a buyers market, they think they're in control."  What?)

4.  They're useless.  ("OMG.  Big mistake.")

5.  They're preachy as hell.  ("You've obviously taken a path of considering the offer as a 'bird in hand...' when it is anything but.")

A conspiracy by brokers to intimidate FSBO sellers? Maybe.  Sour grapes by sellers who paid a 6 percent commission?  Possibly.  
One thing is for sure: As a FSBO seller, the work you do on your own to seek out information from trusted sources will always be more reliable than any comments you read online. 

As I go through this experience, I'm more convinced that going FSBO was the right decision for me. 
After all, broker who is eager to bag a quick commission might have taken the first offer. 
Related posts:
Week 3: Second open house, first offer
Week 1: Our decision to sell bareback 
Brick Underground articles occasionally include the expertise of, or information about, advertising partners when relevant to the story. We will never promote an advertiser's product without making the relationship clear to our readers.