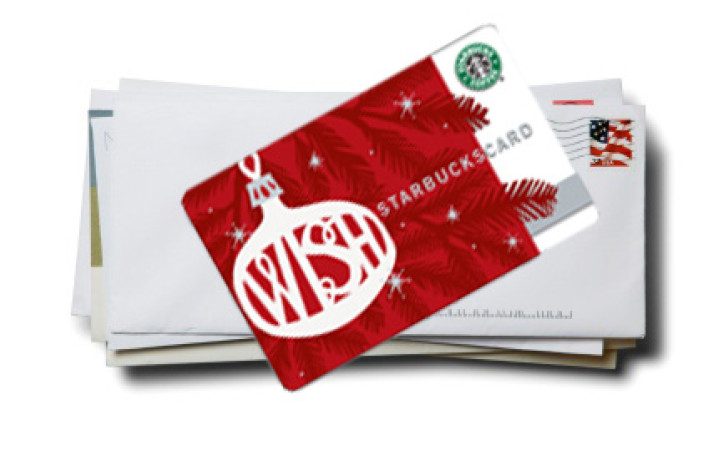 BrickUnderground's 1st Annual Holiday Tipping Guide focuses on how much to tip the people on your building's payroll.
But what about the mail carrier: To tip or not to tip, and if so, how much?
There is a deep divide about whether gratuities are appropriate or necessary.  Many balk at the idea of tipping a civil servant for doing his or her job. But others see it as another savvy move in the chess game of urban survival.

"It's a polite thing to do because these guys have a tough job—and especially if you're living in a non-doorman building you have to get a little bit more creative about what you're going to do to make your life easier," says Kathy Braddock, co-author of the survival guide How to Live the Good Life in New York.
For example, a benevolently-disposed mail carrier might leave packages at your door that require a signature, or drop them off at your request with the doorman down the street (who is now entitled to a gratuity himself).

Other postal tippers say they reap small luxuries like a knock at the door if they forget to stamp a letter. 
(Having your outgoing mail picked up from your mailbox is actually not a perk worth tipping for: Mail carriers here are required to pick up from your mailbox, according to a local spokesperson from the United States Postal Service, who says the USPS is working to correct the common misperception that letters must be deposited in streetside collection boxes.)
Federal law prohibits mail carriers from accepting cash, or anything worth over $20, but many customers give cash or a gift card even though "cash-equivalents" are not allowed either.  Bottles of wine and edible goodies also number among the year-end acknowledgments.
Braddock says she tips $25 cash, which she asks her doorman to hand over since she rarely sees her mail carrier.  Though she gave the UPS guy at the office $50 this year, she doesn't tip her UPS or FedEx delivery people at her co-op because she rarely gets packages there.

Tipping the mailman is different, she says, in part because the relationship is more personal than many people even realize.

"It's amazing how much they know your business by touching your mail," says Braddock. "Back in the days when I was waiting for college letters for my kids, before acceptances were posted on the Internet, the mailman was literally looking out for the envelope for us."
Related posts:
1st Annual BrickUnderground Guide to Holiday Tipping
Yes, Virginia, we keep lists too
Co-op bans holiday tipping

Stiffed again! Doorman blasts bad tippers
Brick Underground articles occasionally include the expertise of, or information about, advertising partners when relevant to the story. We will never promote an advertiser's product without making the relationship clear to our readers.