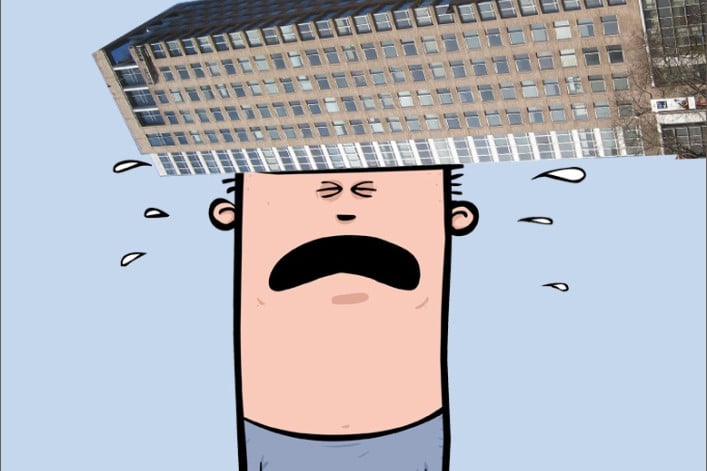 The Situation:
Last week, I got a call from a client who'd taken advantage of the soft market to snag a new, larger place. The only problem: How to sell her place, when the bathroom is, admittedly, a wreck?  Can we fix it up without spending more than she's likely to recoup?

Here's the Deal:
• Style matters even more in a soft market: Don't think savvy New Yorkers are going to fall for cheapo "landlord" fixtures.
• Stick to white, because no one argues with white. Avoid the urge to leave your mark with an accent color or quirky border--stay white. Repeat, stay white.
• Keep the tub and have it glazed. Cost: About $500. If the wall tiles are in good shape, not loose or chipped, have them glazed, too.
• If you must retile the walls, buy machine-made ceramic tile in a 6"x6" or 8"x8" format, set staggered. Handmade tile is more expensive and requires more skill to set properly.
• Do not use 12"x12" stone tile on the walls. The '80s are over.
• If you must retile the floor, glazed penny or hex tile is cheap and cheerful. Mosaic glass or stone tile is another appealing option.
•  Choose a clean-lined pedestal sink, or a petite vanity from Ikea. Take up as little visual space as possible, create openness.
• Do not add a surface-mounted formica medicine cabinet--the dead giveaway of a cheap renovation. If you have a recessed one, get it plated or spray paint it with enamel.
• Don't ever let me see one of those awful "Hollywood" lights! One stylish Italian fixture will blast the room with enough light to operate by.
• Stage it with new, clean hand towels in a cheerful color, and a simple shower curtain. Light a candle.  Sold!
Brick Underground articles occasionally include the expertise of, or information about, advertising partners when relevant to the story. We will never promote an advertiser's product without making the relationship clear to our readers.