The Manhattan second quarter market reports are in, and while—as usual—each of the brokerages have slightly varying numbers, there are some general trends we're seeing across the board.  
Record prices were set this quarter, per the Douglas Elliman report, with a median sales price increasing 13.1 percent to $1,108,500. But that has a lot to do with the fact that closings took place for high-end new development condos that had entered into contract 12 to 18 months ago, when the market for luxury apartments was stronger. 
"On the resale market, it's a different story," says Jonathan Miller, author of the report. Inventory came back 25 percent year-to-year, and is now returning to long-term norms. 
Read between the lines and you'll see that for buyers there may be some deals to be had: This quarter showed the lowest market share of sales at or above list price in more than two years, per the Elliman survey. "We're seeing pricing move sideways," Miller says. And as it stands now, the bidding wars tend to happen more on the lower end of the market.
"The asking price was no longer the floor from which to bid up; many deals were being made at prices between 5 percent and 10 percent below the ask," according to a report by Warburg.
"There are a few different markets in the city right now," says Richard Grossman, president of Halstead. "There's the entry-level—studios and one-bedrooms—and that market remains very strong. The middle of the market is seeing some adjustments," he says. "The sellers are looking for last year's prices and the buyers are looking for next year's prices. There is definitely some adjustment going on after last year's highs."
But, he says, "serious sellers who are willing to negotiate are selling."
Across the board, inventory is up, and that's a good sign for buyers, as the less active months arrive, there may be some deals (or at least fewer dramatic price increases; this is New York, after all).
Below, some interesting numbers, courtesy of the different brokerages, and three listings—from one- to three-bedroom apartments—available for the median price: 
Listing inventory increased 10.9 pefcent to 6,352.
On the resale side, sales are down 9.4 percent.
Days on the market fell 5.3 percent to 89 days.
Contracts signed increased 12 percent over the first quarter of 2016 and declined 20 percent compared to the same time last year.
This quarter saw the first decrease in average sale price in three quarters (down 6 percent).  Average price-per-square foot also declined (3 percent) for the first time in two quarters.
Below $2,000,000 the market is still highly competitive, especially for renovated two bedrooms. 
Even with the uptick in absorption at the high end, the new condominium market is awash in supply. More appears every month. 
Smaller apartments continue to be the strength of the market, as median resale prices set a new record of $950,000.
The highest percentage of resales in Manhattan were on the East Side (at 21.8 percent), followed by Midtown (at 20.4 percent).
Resale apartments spent an average of 88 days on the market, 6 percent longer than during the second quarter of 2015.
Buyers paid 98.2% of their apartment's last asking price, down 1 percent from the second quarter 2015.
Manhattan condo prices saw the largest change during the second quarter, with the average price decreasing 7.87 percent to $2,724,532 and the median price decreasing 17.68 percent to $1,525,000. Median price-per-square-foot saw a 5.27 percent reduction over the previous quarter from $1,654 to $1,571.
The more stable co-op market saw its average price rising just 0.29 percent to $1,263,070, and the median price rising 1.94 percent to $775,000. Median price-per- square-foot registered a 6.65 percent increase quarter-over-quarter rising from $960 to $1,028.
The number of pending sales was down 10.5% compared to this time last year, but showed a 25.3 percent increase since the start of the second quarter of this year, suggesting that while activity is slower than the frenzied market last year, it is still strong, with 3,786 sales in contract at the end of the quarter.
The Financial District showed the largest percentage change in pending sales with an 85.7 percent increase within the second quarter of 2016.
The smallest percentage change was on the Upper East Side, at just 4.9 percent.
A two-bedroom, two-bath co-op on the Upper East Side (with a recently renovated bathroom) at 510 East 86th Street (between York and East End avenues). Asking price: $1.16 million.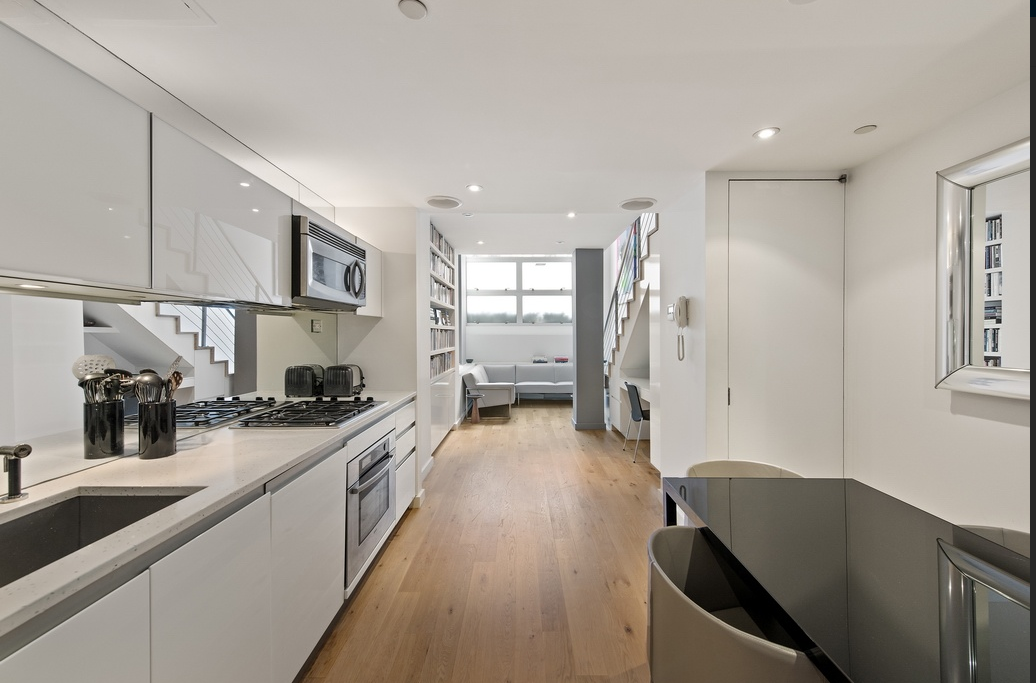 A one-bedroom East Village duplex loft condo with 17-foot ceilings in the living room, in a building with a rooftop pool at 425 East 13th Street (between First Avenue and Avenue A). Asking price: $1.195 million.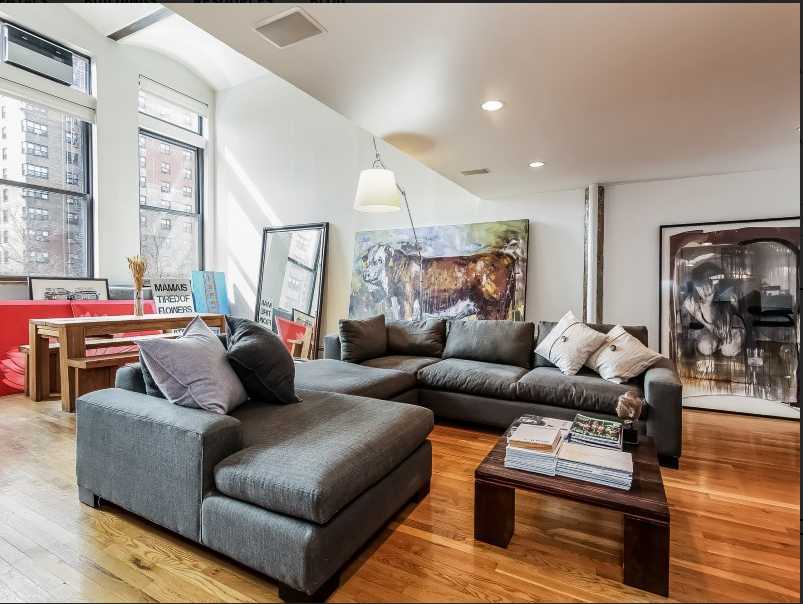 A three-bedroom, two-bath East Harlem condo with 14-foot ceilings, and a washer and dryer in the unit, at 309 East 108th Street (between First and Second avenues). Asking price: $1.1 million.
Brick Underground articles occasionally include the expertise of, or information about, advertising partners when relevant to the story. We will never promote an advertiser's product without making the relationship clear to our readers.