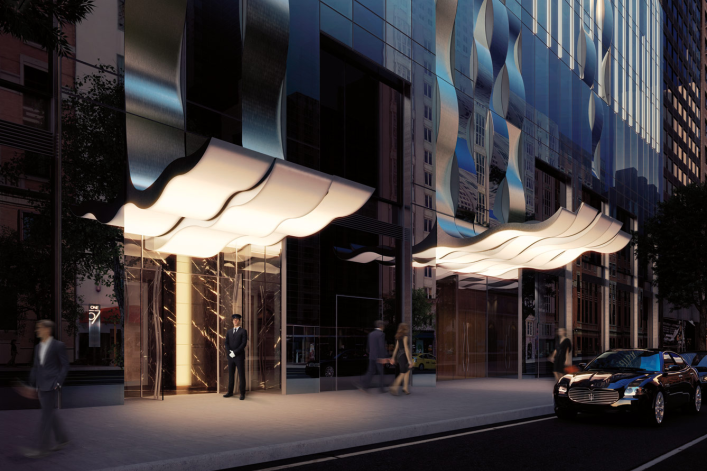 Wondering why you're seeing so many apocalyptic headlines about the cost of a home in NYC? This week marked the official release of the fourth-quarter market reports, each one analyzing Manhattan's apartment sales in October, November and December, and prompting news outlets to crow about the record prices that closed out 2014.
To be sure, accurate numbers on what's selling--and for how much--are essential tools for any buyer or seller.  But these days, it seems as if every quarter (every month even!) brings another brokerage debuting yet another report, slicing up the numbers into ever finer variations and touting its unique (or accurate, or comprehensive, or incisive--pick an adjective) take on the market. So  how useful are these numbers to the average buyer or seller? Not very, and here's why:
The reports contradict each other: It's not that some brokerages report incorrect information. It's that they all rely on different data sets, some using their own internal sales figures, others using New York's equivalent of a multiple-listing service and, presumably, all of them scrubbing the data according to their own methods.  Though all the reports agreed that prices went up, there was a $100,000 spread in the median sale price for a Manhattan apartment, along with widely diverging assessments of the change since the same time last year:
The "headline" numbers are the least relevant:   While market-wide statistics (like the average or median sale price and the number of closed transactions in the past quarter, plus the change since the previous quarter or year) will help you get a broad overview of what's going on, they're take-it-with-a-grain-of-salt-worthy when it comes to putting your own co-op up for sale. For one thing, the sale prices represent what buyers and sellers agreed upon months earlier, since there's a lag time between the contract signing and the close of the sale, then the start and end of the quarter itself. 
The figures are skewed: This past quarter, eye-popping prices for newly built, high-end condos pulled up the numbers, as experts noted. But that doesn't mean you should ask more for your condo. "I can assure you if you live in a fourth-floor tenement co-op walk-up in the East Village, a slowdown in sales at One57 has no bearing on your life," housing expert Jonathan  Miller, who authors Douglas Elliman's reports, has told us. 
So what should you do if you want to know whether now is the right time to buy or sell--or how much an apartment is  worth?  Look  at "comps," or sale prices for apartments that are like yours;  speak with a broker who handles sales in the building or the neighborhood; test the market by making an offer, and so on. 
And in the meantime, sit tight: next week, the reports on Brooklyn are out. 
Dig deeper:
Real Estate in Manhattan Set Sales Records in 2014 (NYT)
Manhattan Prices Stay Warm (WSJ)
Big-bucks luxe: Manhattan apartment prices kept climbing in 4th quarter (NYDN)
New Developments Push Manhattan Prices to New Records (Curbed NY)
Manhattan apartment sales dip (Crain's)
Manhattan sale price shatters records: report (The Real Deal)
Bidding Wars Cooling Down as the New Year Starts, Experts Say (DNAinfo)
Related:
When numbers collide: why Zillow, StreetEasy, and Trulia don't agree on apartment prices
Your apartment hunt, now with more (and more) data!
From Brooklyn 'creep' to dog-friendly digs, a real person's guide to housing in 2015
Brick Underground articles occasionally include the expertise of, or information about, advertising partners when relevant to the story. We will never promote an advertiser's product without making the relationship clear to our readers.