Intrigued by Sunnyside? Us too. And you might want to seriously consider this $445.000 two-bedorom, one-bath co-op at 45-08 40th Street that happens to be in a building that's nestled in a private courtyard (see photo below).
The master bedroom has room for a king-sized bed, has Western exposure and two large closets. The second bedroom, which is currently being used as an office, has a window and enough space to be a proper bedroom. (To us, this apartment screams three-person family.)
The kitchen/living room has an open-plan layout.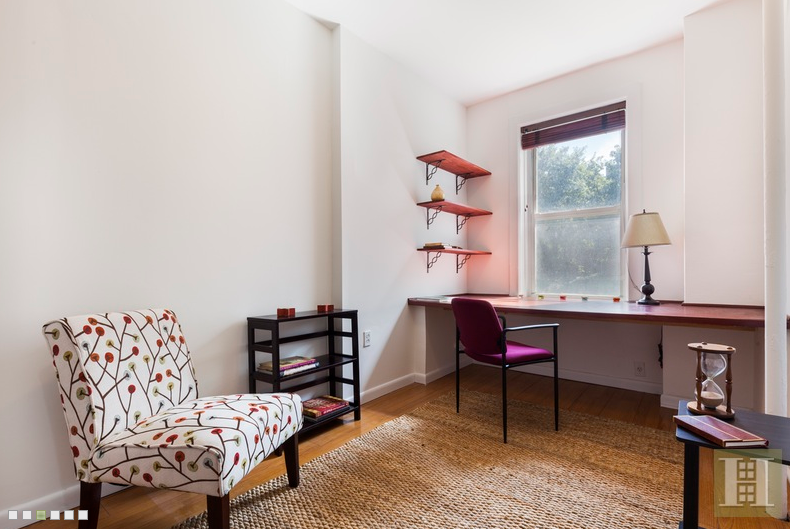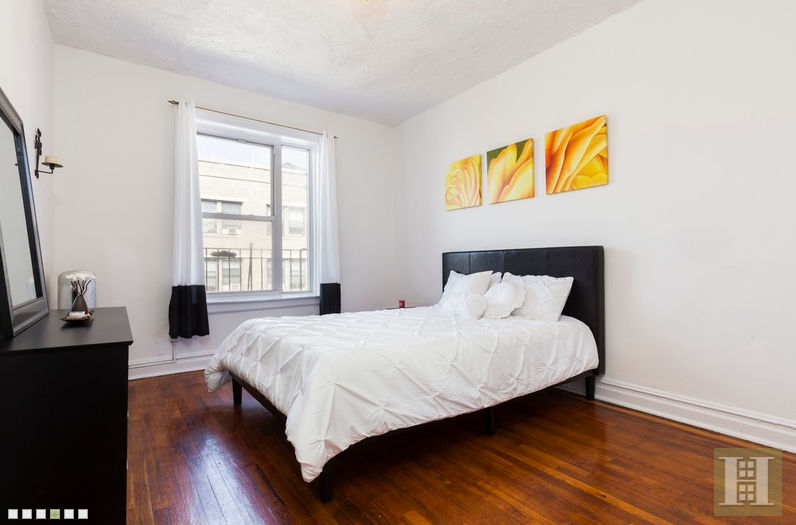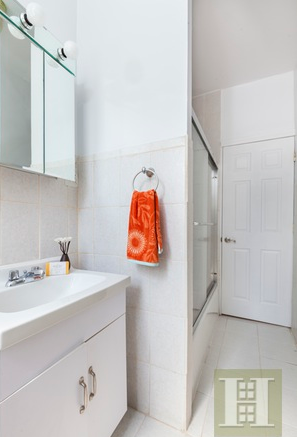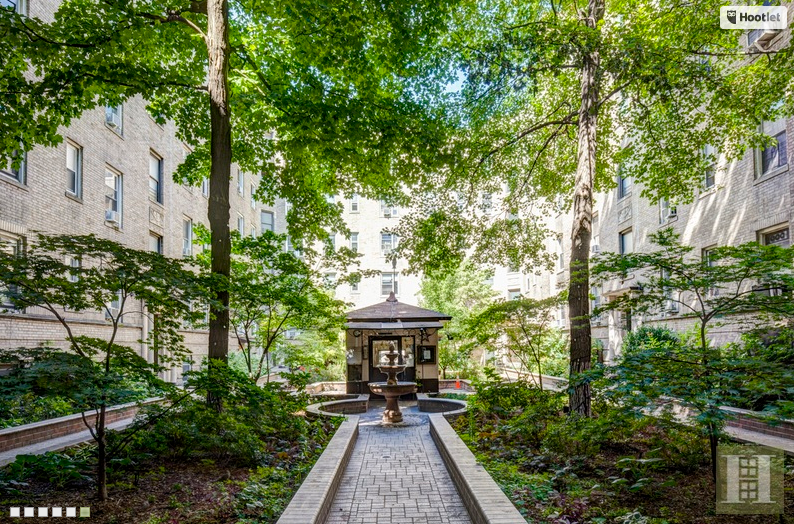 What's more, the pet-friendly building is only a quarter of a block from the 7 train at Lowery Street. Plus, in addition to being slightly lower priced than the area median, maintenance is low: $601.87. Note: You'll have to put a little more than usual—25 percent of the cost—as a down payment, though.